Rose Sugar Scrub Gift Idea with Free Printable
Make a beautiful and fragrant Rose Sugar Scrub for mom this Mother's Day. This gorgeous Rose Sugar Scrub Gift Idea even comes with a Free Printable to make your job really easy and quick!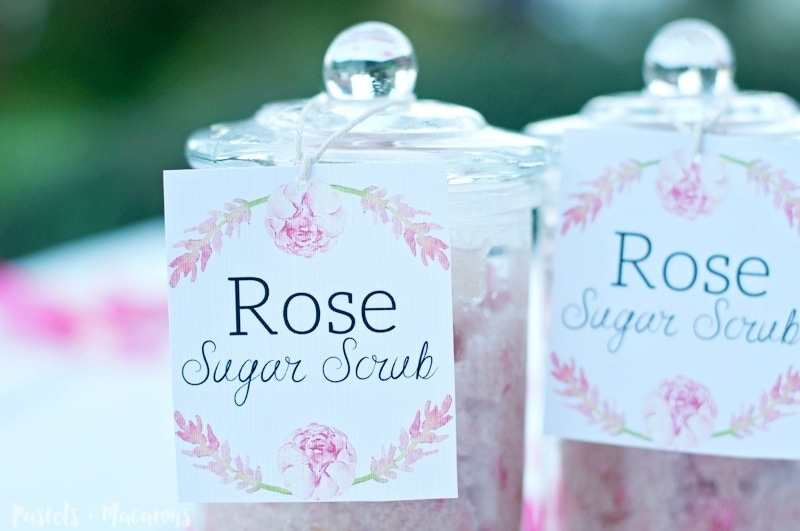 Hello friends! It's Maria from Pastels & Macarons again and I'm very excited to be back this month sharing a gorgeous Rose Sugar Scrub recipe that will be the perfect gift for any special lady in your life. I love this scrub because it's perfect for birthdays, Christmas, Valentine's Day, Mother's Day, you name it, it's a wonderful gift all year round'!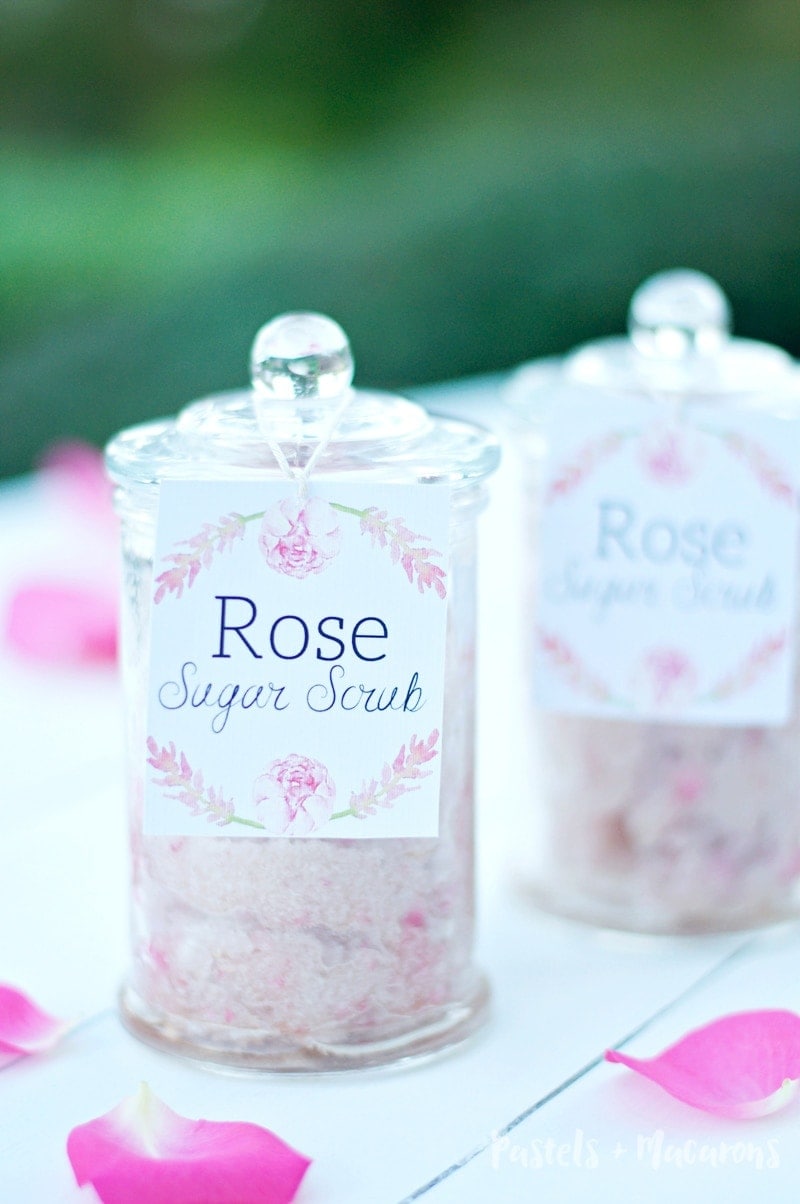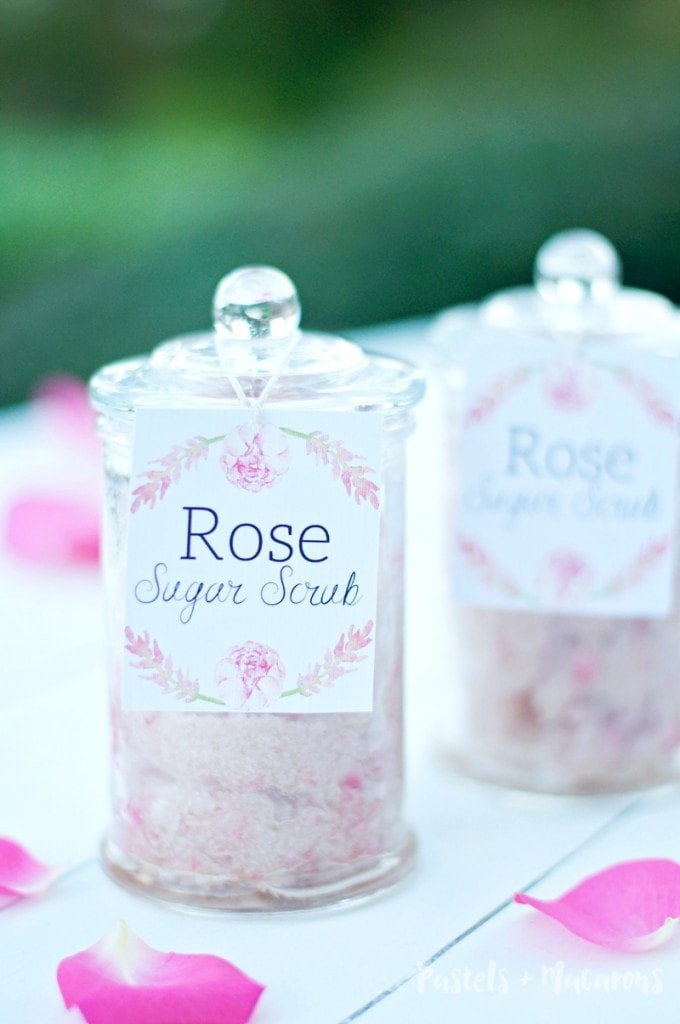 With Mother's Day quickly approaching I though some of you may be wanting to find something pretty and inexpensive to make mom this year. It's as good as any store bought sugar scrub but without the huge price tag. It smells gorgeous and looks so, so pretty and it's super simple to make so if you have a few mom's to give gifts to this year like your mother in law, grandmother etc then this is also a great scrub to make in bulk!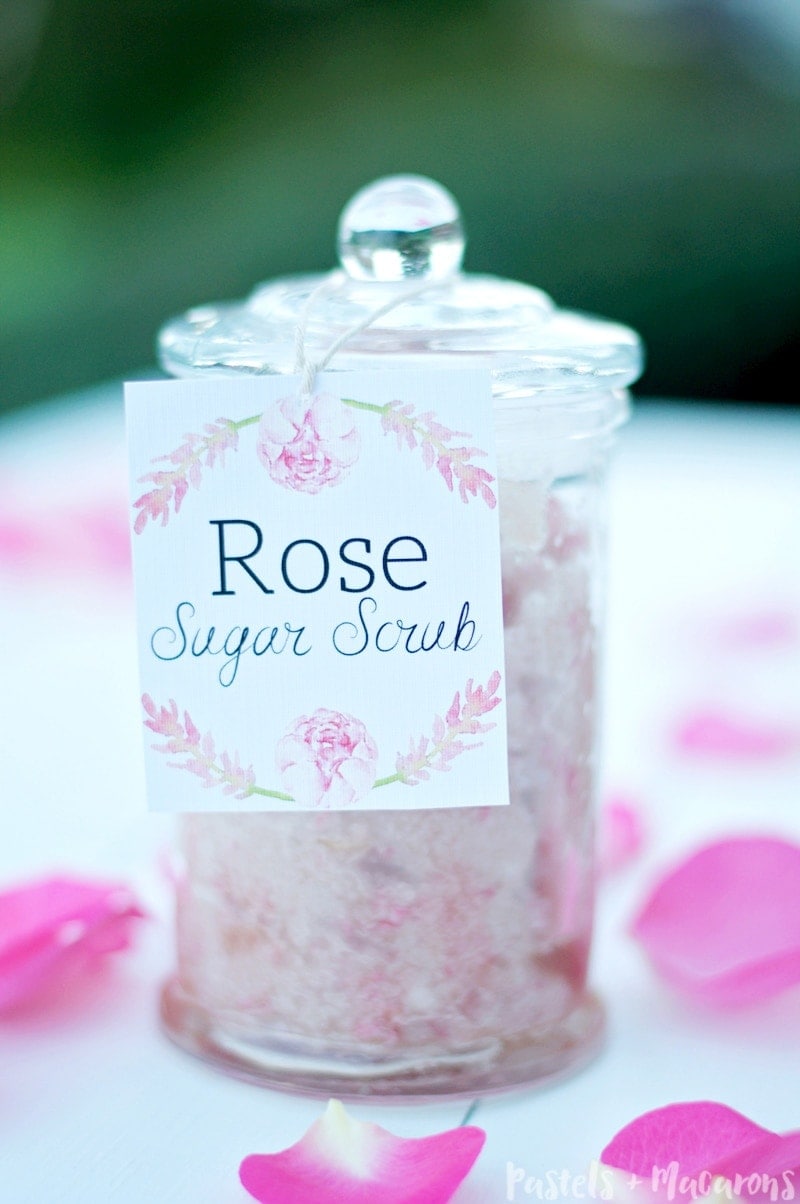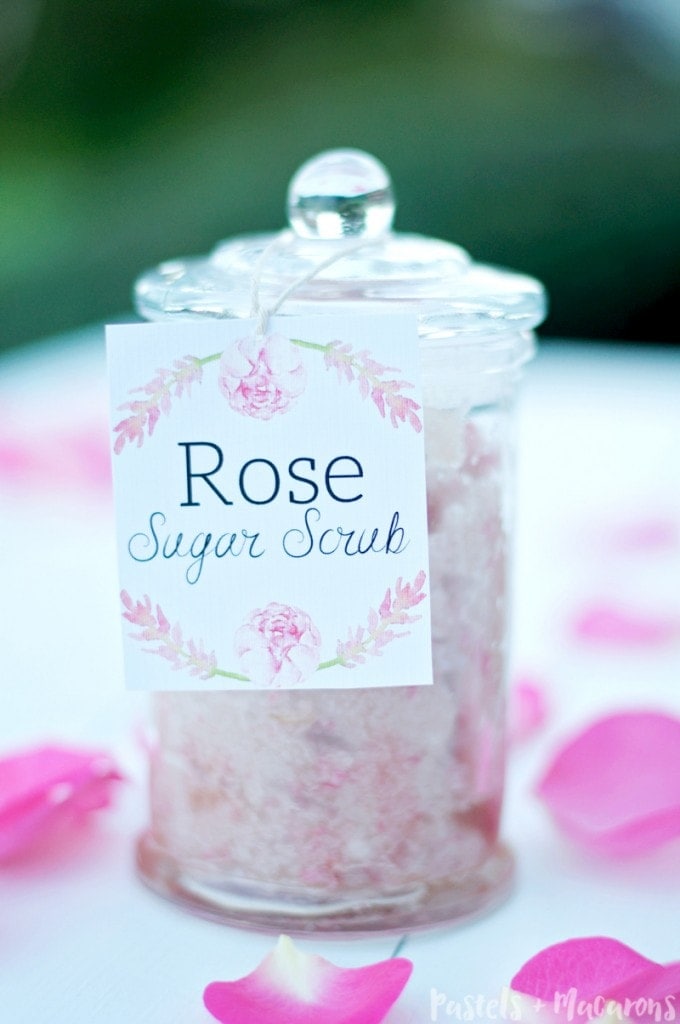 Here's what you'll need to make your own Rose Sugar Body Scrub:
2 Roses (color of your preference)
2 Cups White Sugar
3 Tbsp Coconut Oil (or any carrier oil such as olive oil, jojoba, almond oil)
15-20 Drops Rose Essential Oil (Rose in Jojoba blend is far cheaper than Rose essential oil on it's own, or you can use Rose fragrance)
1-3 Tbsp Water
Blender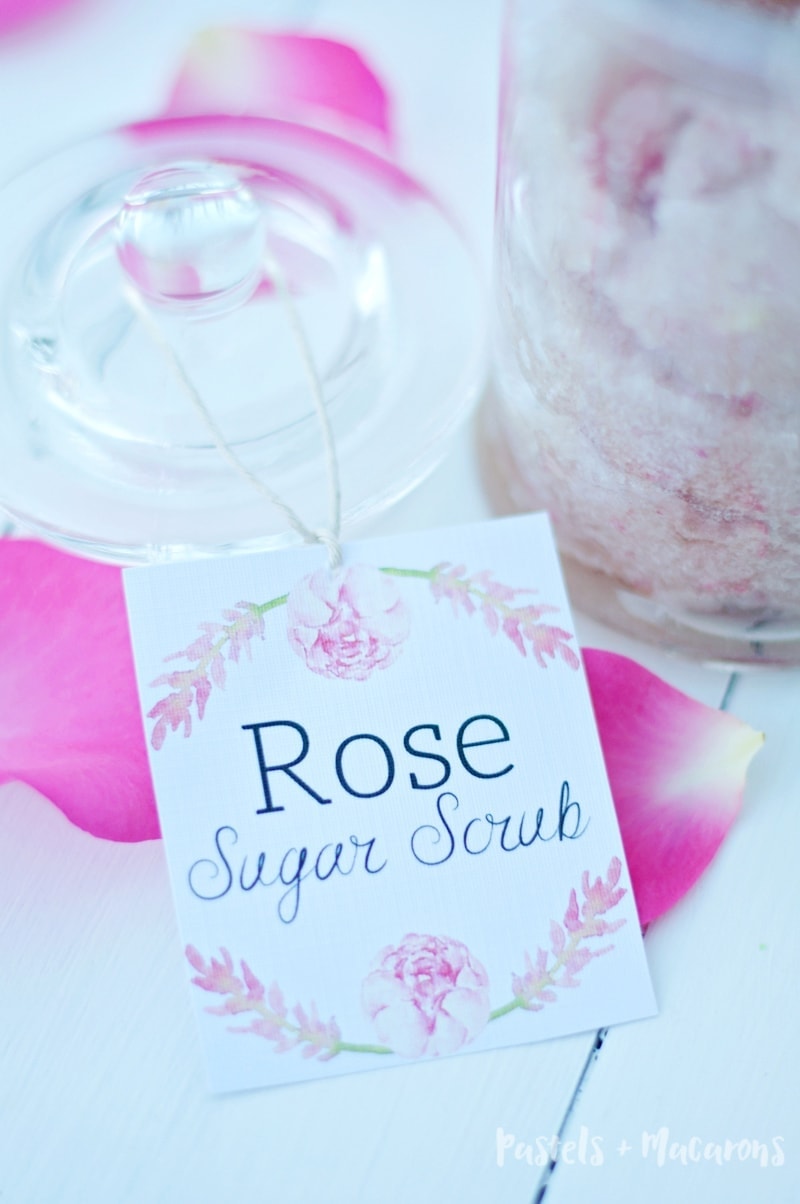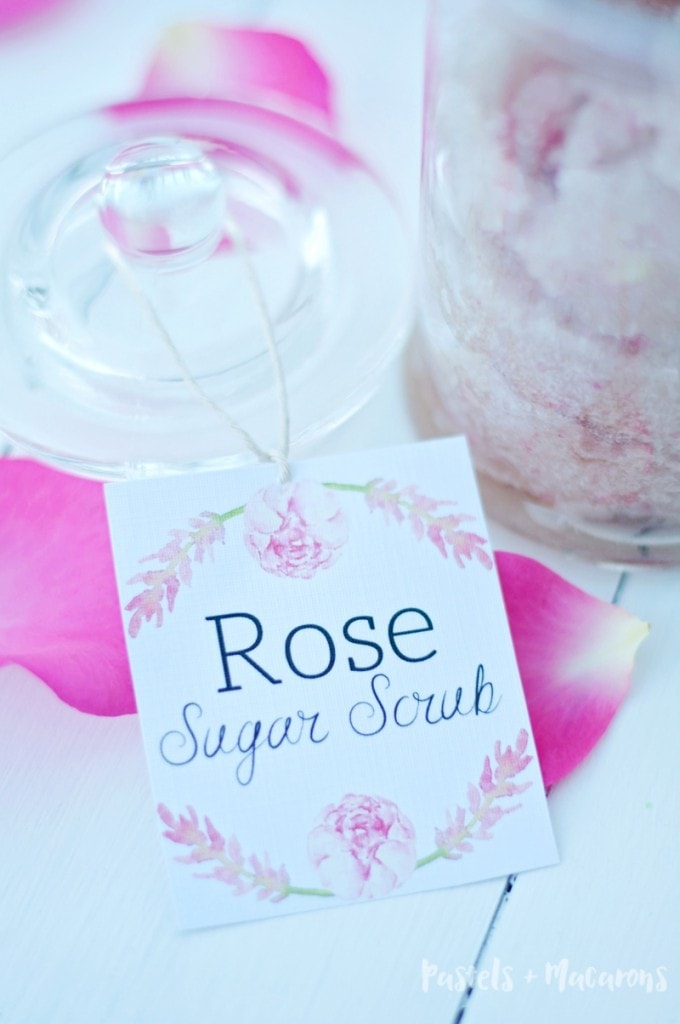 How To Make Your Scrub
To make this rose sugar scrub is very simple and quick.
Step 1: Place sugar in a large bowl.
Step 2: In your blender (I used my Magic Bullet) place the petals of one rose with 1-3 tablespoons of water. The amount of water depends on your blender. Blend on high until it has become runny and the water has turned into the colour of the rose petals.
Step 3: Pour you rose water blend on top of the sugar and mix well with a spoon until the colour has evenly distributed through the sugar.
Step 4: using the petals from the second rose, blend them in your blender quickly and with no water just to help break them up into small pieces. Add the small pieces into the sugar blend for added colour and texture.
Step 5: Mix in 3 tbsp of coconut oil. Be thorough until it has all mixed in together well.
Step 6: Finally add 15-20 drops of your rose essential oil and mix well. This will give it the finishing fragrance you want.
Place the scrub in a pretty airtight container, attach a pretty printable gift tag on the lid and voila! You have a delicious Rose Sugar Scrub ready to give mom this Mother's Day.
I chose not to use artificial coloring but if you wish your scrub be more pink or red or any other color then you can add a couple of drops of your designed colour into the sugar blend for a more vibrant scrub.
To finish off this pretty gift I have made these pretty watercolor gift tags that says "Rose Sugar Scrub" on them that you can tie them on to the lid with some twine or thin string. I had it printed on textured paper which gave it a more watercolor paper finish. You can print on plain paper but make sure it is thicker card rather than conventional paper so the tag lasts and doesn't get ruined.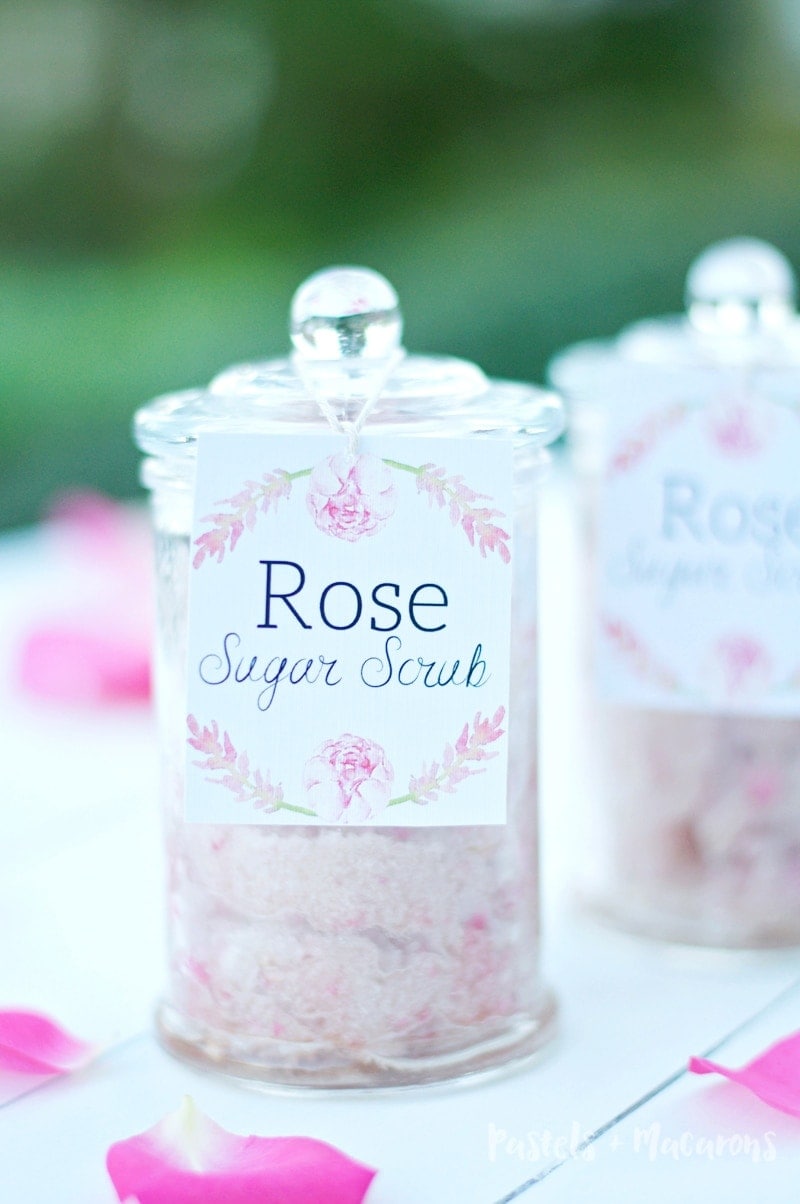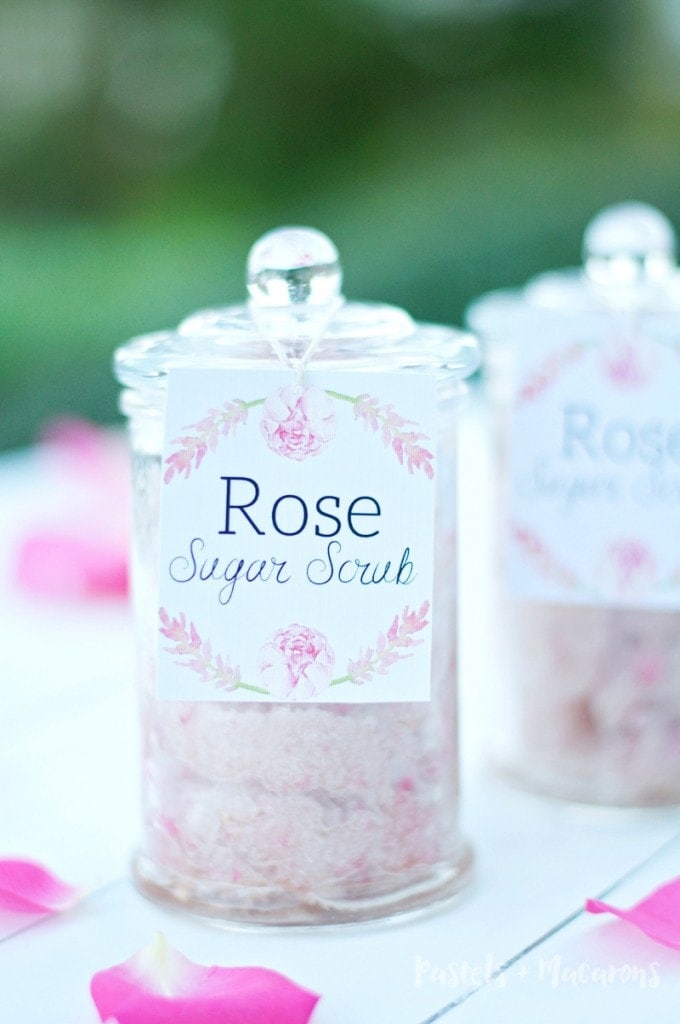 This scrub will be perfect on it's own or as part of a pamper hamper that you can gift to mom. The options are limitless!
I hope you love this scrub and make it for mom, yourself and all of your friends because it not only smell gorgeous but leaves your skin feeling velvety soft and nourished.
Hope you enjoyed today's post!!
Look forward to popping over again next month with another fun printable for you!
Like this post? Pin it so you don't forget it!

If you like this post, you may also like one of my other scrubs!