Rustic Glam Christmas Centerpiece
I never thought that I would be using the word "Glam" to describe anything in my home, and I still think it's a bit of a stretch in this case, but I actually kinda love it.
I bought several boxes of white and silver sparkly ornaments this year at Michaels (gotta love that 30% off coupon for Black Friday!). I had every intention of strategically placing them on my tree, but then my kids started decorating it and I couldn't bring myself to change what they'd done.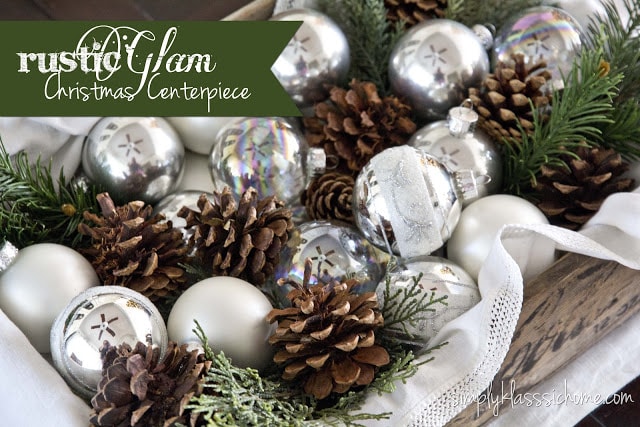 I did, however, need a pretty centerpiece for my dining room table so I whipped this up using an old Coca Cola crate, some faux branches from Ikea and my pretty new ornaments.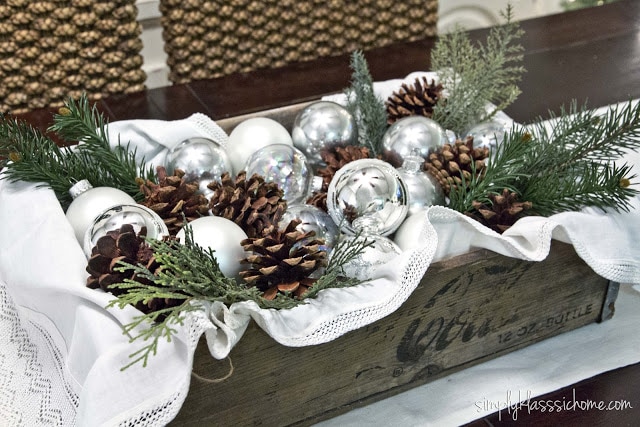 I layered first a beautiful white table runner with a lace border, then stuffed some burlap on either side to make it look more full.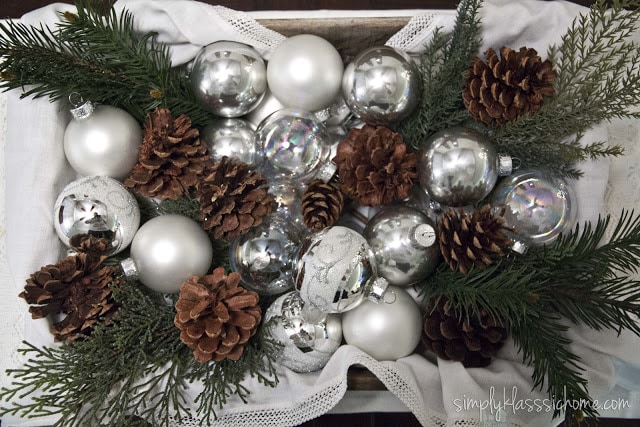 I added the faux branches, ornaments and pine cones and played around with the arrangement until I was happy with it.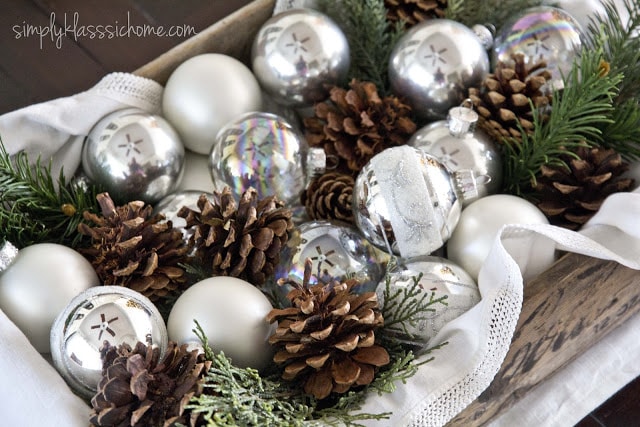 Rustic with a little bit of glam. Just like me.
Not really.
It is however, just like my dining room in it's simple decked out for Christmas glory.
But you'll have to wait for the next post to see that.
How's your Christmas decorating going?