Rustic Planked Headboard, Star Wars Style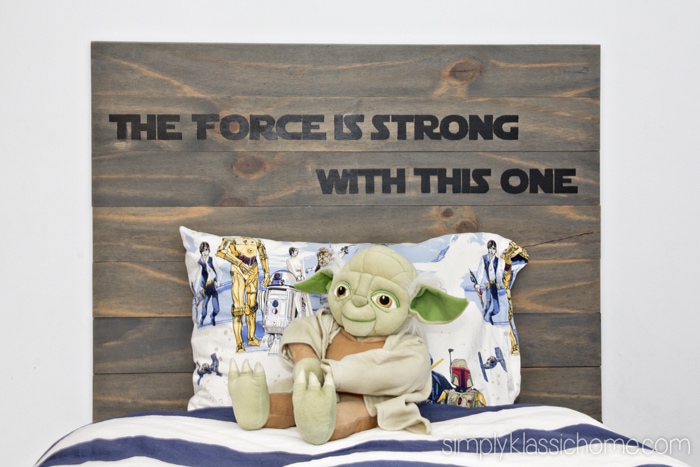 My son hasn't had a "real" headboard on his bed for quite a while. The one we used in his pirate bedroom was basically just a piece of dropcloth. I wanted something a little more substantial that could balance out the wood on his refinished dresser.
But even before the pirate bedroom, his head board was just a simple piece of wood cut to 40″ x 60″ and covered with padding and fabric. That was two years ago but I kept the headboards because I knew I'd have a use for them again.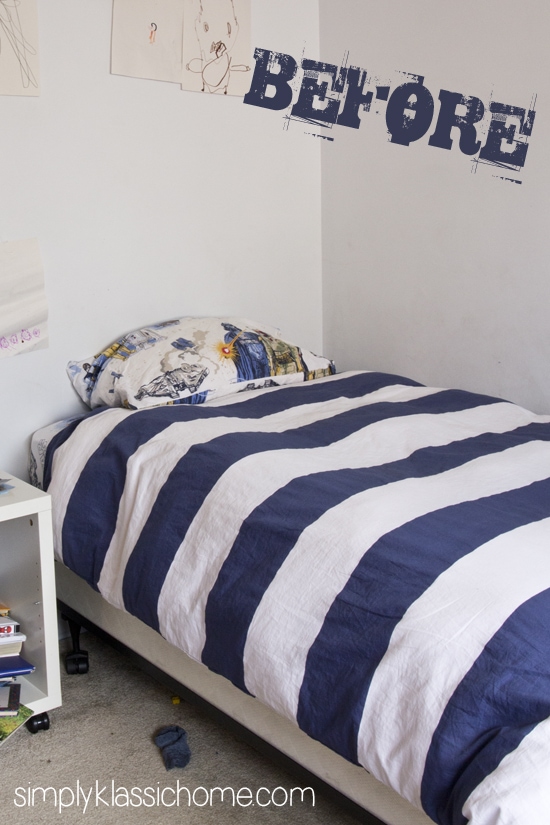 Boring!
I had a friend cut the wood into slats for me. I just asked him to cut them evenly, so the headboard would keep the same height. They came out to about 4 1/4″.
I stained the boards with the same gray minwax stain I used on the dresser drawers.
Another friend to cut a stencil for me on her Silhouette. I chose this Darth Vader quote from Star Wars: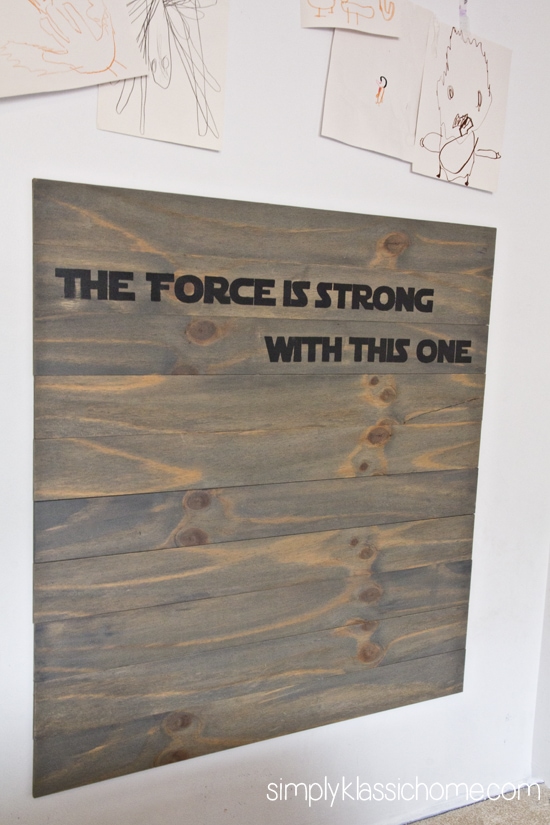 I added a very thin layer of polyurethane to seal it.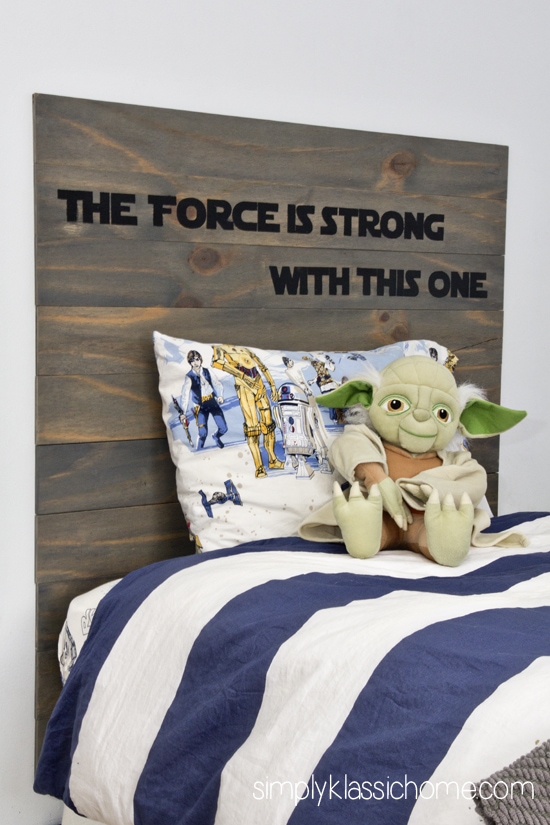 When it was dry, I nailed it on the wall using 2″ finishing nails to form a headboard. I considered attaching the wood to slats to make a movable headboard, but I know my son and knew that wasn't a good idea!
I'm working on setting up the finished room today, and I couldn't be more excited! Watch for a reveal post in the next couple of days.
**UPDATED – To see the whole room, click on the photo below!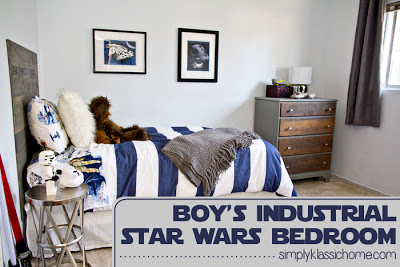 Linking up:
DIY Showoff
Under the Table and Dreaming