I was in the mood for cupcakes…something fresh and citrusy. But I really didn't want to go through the hassle of finding a recipe and making a cake from scratch. So I decided to "doctor" the boxed cake mix.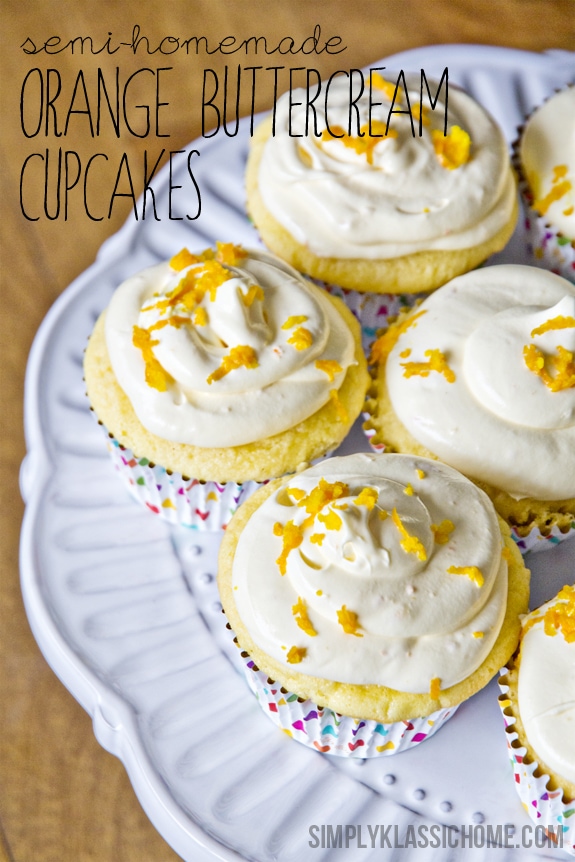 They were delicious, and so easy! I even enhanced the store bought canned frosting.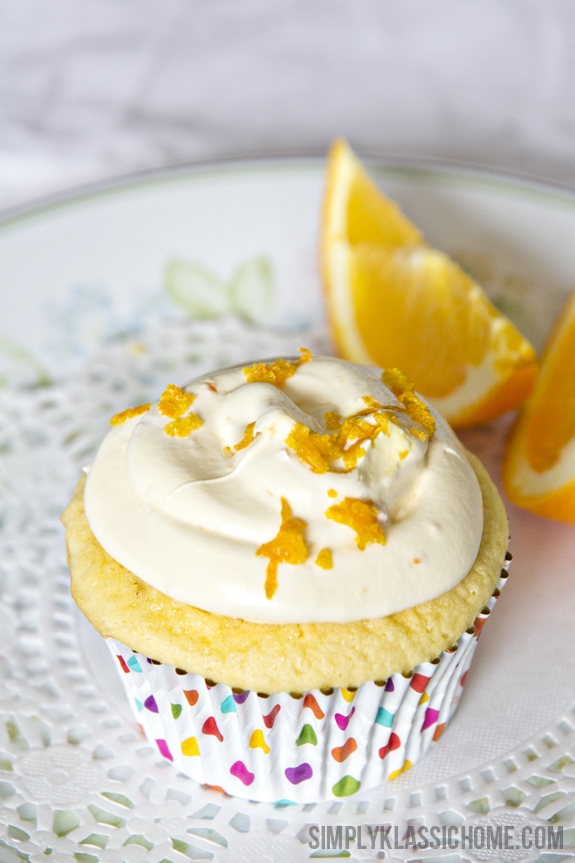 They taste delicious and care fluffy and light. This would of course work for a regular cake as well.
In my research, I've found several different ways to enhance a boxed cake mix – watch for that post soon!
Bakery taste from a boxed mix – who knew??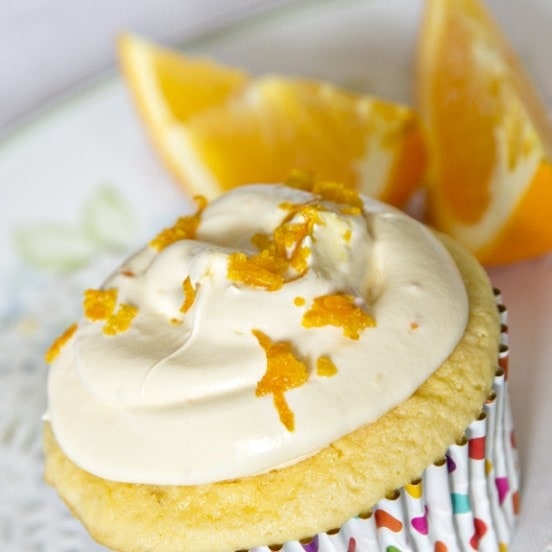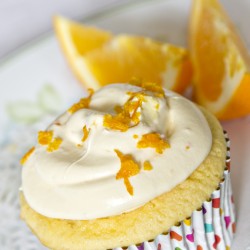 Semi-Homemade Orange Buttercream Cupcakes
Ingredients
Cupcakes
1 box Betty Crocker Butter Yellow Cake Mix
Eggs and oil as called for on the box
1 cup of orange juice in place of the water
2 tsp orange zest optional
Frosting
1 can Betty Crocker Buttercream frosting
1 Tbsp powdered sugar
1 Tbsp orange juice
1 tsp orange zest
Additional orange zest for garnish optional
Instructions
Cupcakes
Mix the cake mix, eggs, oil, orange juice and orange zest. Beat on low speed for 30 second, then on medium speed for four minutes.

Fill cupcake liners about 2/3 to 3/4 full and bake according to package directions.

Allow to cool completely before frosting.
Frosting
Spoon frosting into a bowl.

Add orange juice, orange zest and powdered sugar. Beat on medium speed for at least two minutes, until fluffy and smooth. Add more orange juice or powdered sugar as needed. (Beating the canned frosting is a great way to improve the consistency, even without the additional flavoring).

Frost your cupcakes!