Thank you to World Market for sharing the joy and helping the community (and for sponsoring this post).
Most of you probably don't know that I have a full time job, aside from being a Mommy and a blogger. I work at a church and have been the full time office administrator for over 12 years. I love the job and I love what I am able to do in this position. Working for a church, I am constantly interacting with many types of people, from church members with questions, to families who have just lost loved ones, to helping people who are in need.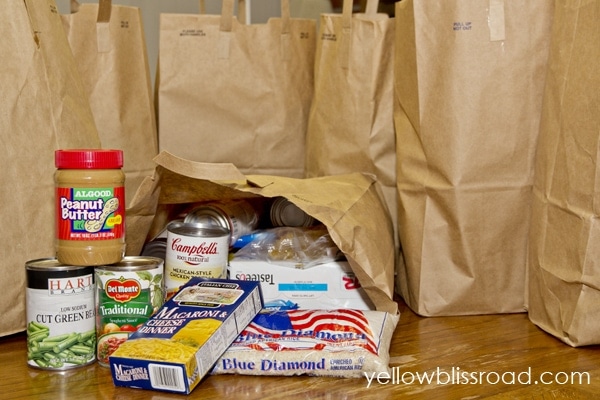 Our church has a food pantry program, and we hand out nearly 400 bags of groceries a month. Each of these bags includes about $25-30 worth of groceries, including non-perishable items like peanut butter, cereal, rice and canned fruits and vegetables. Each day anywhere from 10-30 people come to get a bag of food to help support their family. Some bring their children with them. Often times we are able to add small treats, like cookies or candy to the bags, and the excitement on those little faces when they see that little package of cookies brings such joy.
When World Market asked me to talk about their Share the Joy program, our food pantry was the first thing that came to mind. I was challenged to come up with a way that I could work with World Market to give back to the community, and all I could see was those joyful little faces that beamed with excitement at the package of cookies. I thought, how great would it be if this holiday season I could offer them not only that little treat but a small toy as well!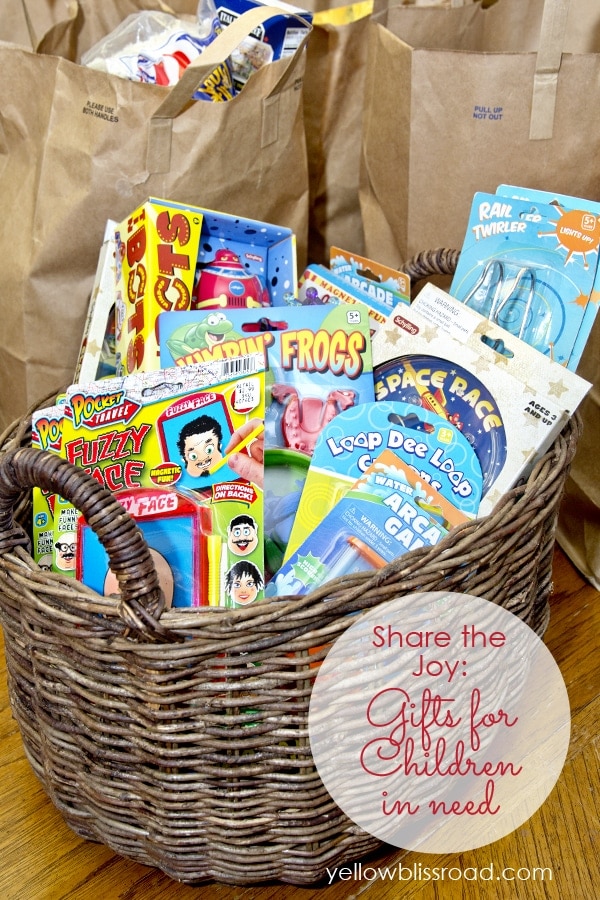 I went to my local World Market store and started filling up my cart. (Can I just tell you how much fun that was!!??) There are so many small trinkets and toys. Many of them are very "retro" and I have memories of them from my own childhood, like Jumping Frogs, and Fuzzy Faces, and Twirly Rails. I was actually quite surprised at the selection of small toys and games that were available. Many were under $5 (think stocking stuffers!) and would make fun and unique gifts. I was able to fill up my cart, and I grabbed a nice basket to place the toys in.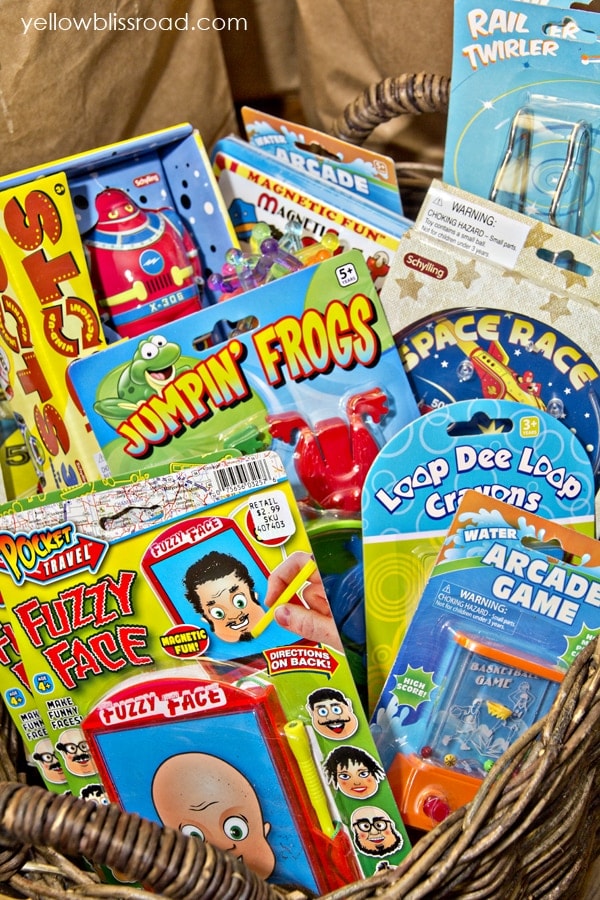 Starting next week, when people come to get food and bring their children with them, there will be a nice surprise waiting. What a simple and easy way to give back to the community!
Next time you drop off food at a local shelter or food pantry, consider taking a few small gifts for the littlest recipients of these food bags. I promise it will make you feel just as joyful as it does them.
How would you like the opportunity to make a difference in your community with a $5000 donation to the charity of your choice? World Market is currently running a sweepstakes where you could win $5000 for you and $5000 for your favorite charity!!!
Enter the Share the Joy Challenge
How are you sharing the joy in your community this holiday season?
Post your photos on Facebook or Twitter and use the hashtag #SharetheJoy, and let me know, I'd love to see!!