A huge THANK YOU to World Market for sponsoring this post and providing these amazing goodies for a great program. #sharethejoy
Last week I shared with you a special challenge that was issued by World Market for some of the bloggers in their social media program. I "Shared the Joy" by packing a basket full of toys for the children whose family's come for food at my church's food pantry.
But I was also given the unique opportunity to "Share the Joy" at my kids' school. I shared some playroom ideas a few weeks ago and shared that some of the ideas were going to be used in an upcoming school playroom makeover. I'm delighted to be able to share the results of this makeover in progress with you today!
My children have been attending a private school since they were two and three years old in preschool. My daughter is still in preschool but my son is now in Kindergarten. He has an awesome teacher who also runs the school after school care program with her daughter. They run an amazing program, but the room they use was in desperate need of a makeover. Most of the furniture, rugs and other supplies are hand-me-downs from generous parents, but it was obvious that they needed some updating. I reached out to World Market and I was thrilled to be able to take the teachers on a little World Market shopping spree!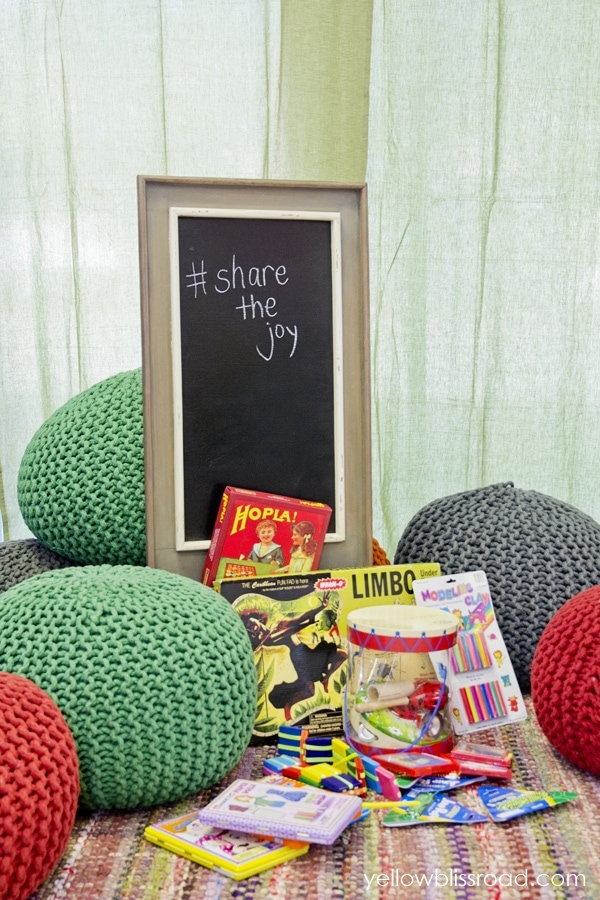 We were able to purchase two new rugs, new seating poufs for the children (that they LOVE!), new curtains and curtain rods and a whole bunch of toys!!! We put everything in the room, and once we did that it was painstakingly obvious that the room is in desperate need of new paint. There are some parents who have volunteered but they weren't able to do it in time for this post.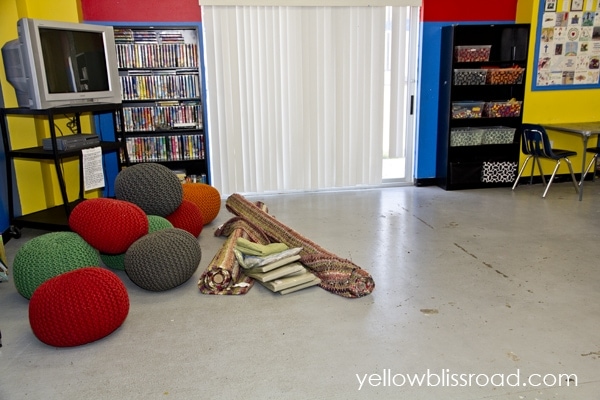 You can see that the room was pretty plain and boring before and it really needed some color (just not the Ronald McDonald kind of color that was already on the walls!)
I brought my kids with me to do the set up and they enjoyed getting to be a part of the experience.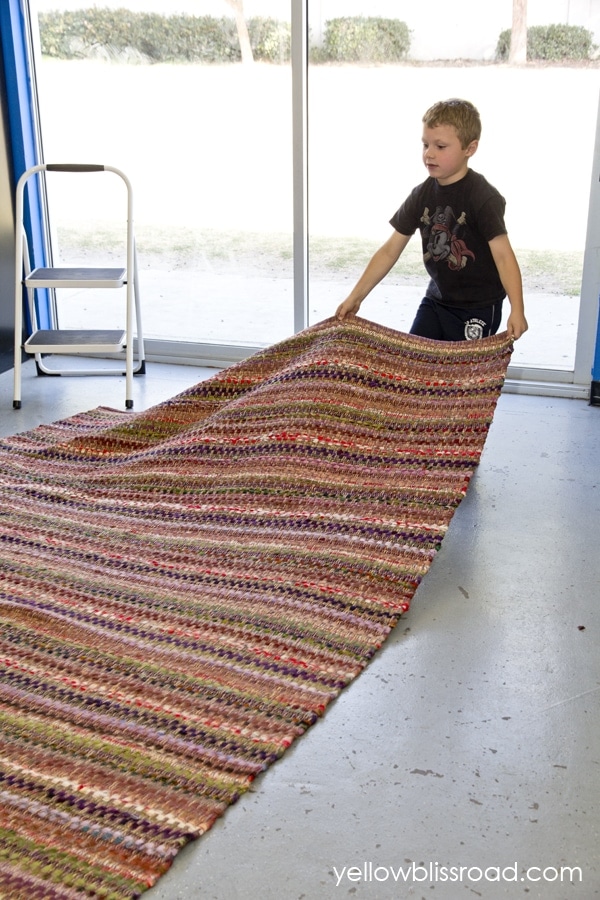 Once the rugs and curtains were set up, we broke out the new toys!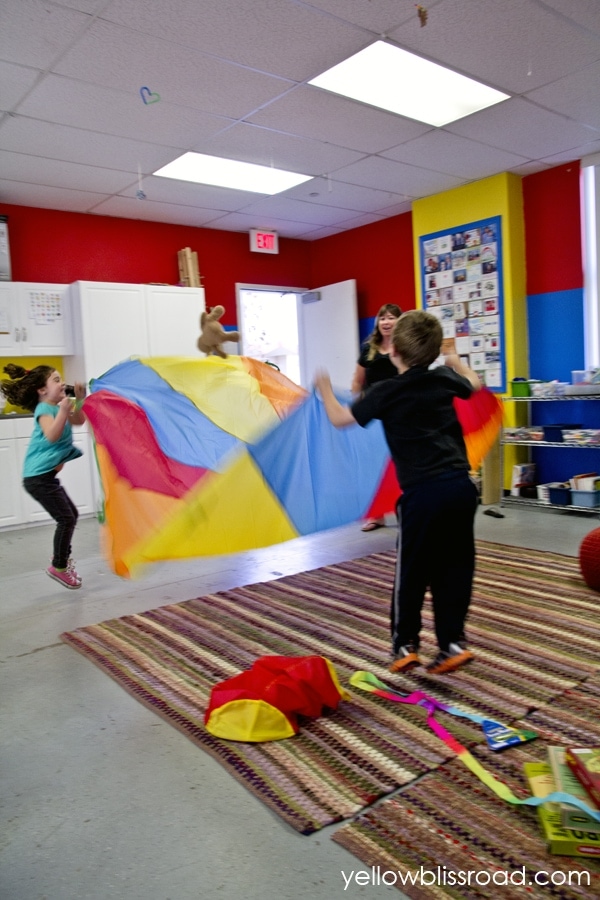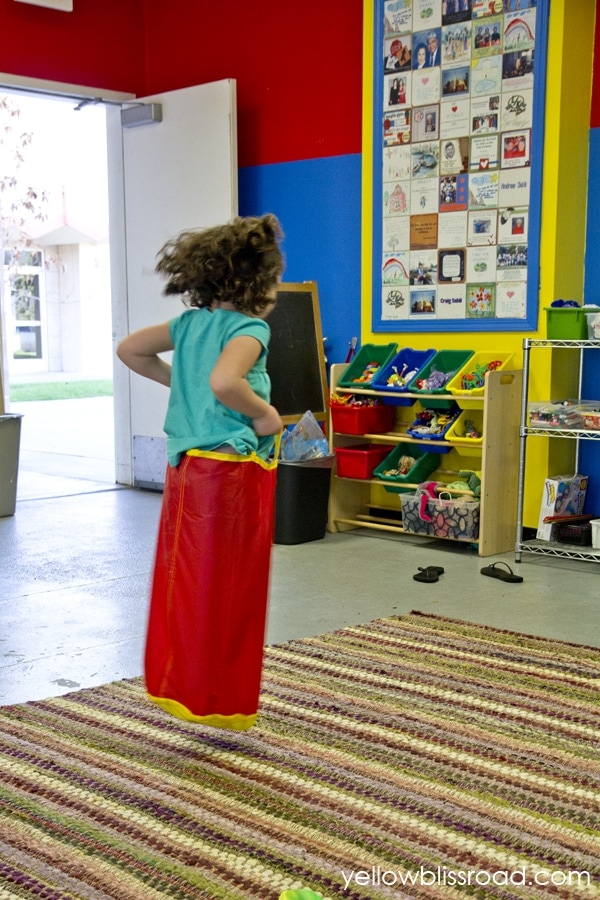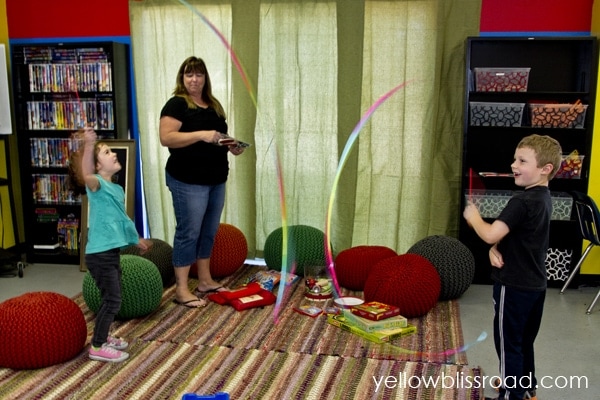 My kids with the Kindergarten teacher/Daycare Director. Not sure who was having more fun!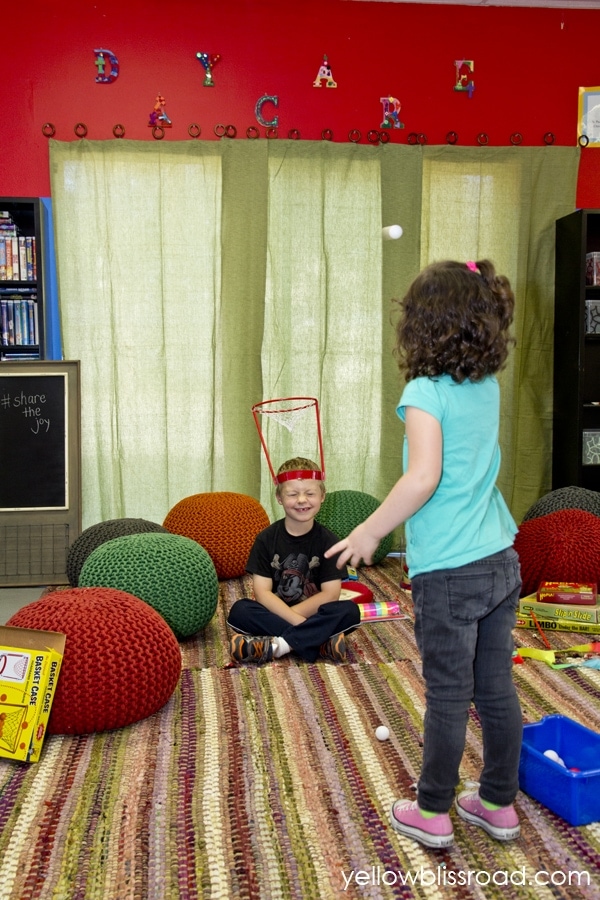 I think my daughter's favorite was when she got to throw pingpong balls at her brother's head.
You can see that we had to pin the curtains up for now since the rods are currently on order and have not yet arrived.
We still have a long way to go to get this room updated to my standards (haha!) and we have planned painting days and more in the coming weeks to bring this room back to it's former glory. I was so blessed to be able to work on this project and I am so grateful to World Market for seeing what a worthwhile opportunity this was to share the joy in a meaningful way.
Here are some of the items we purchased for the space:
World Market is such a fun place to shop and they have several gift ideas for anyone on your list, and stocking stuffers, in case Santa needs a little help!
How would you like the opportunity to make a difference in your community with a $5000 donation to the charity of your choice? World Market is currently running a sweepstakes where you could win $5000 for you and $5000 for your favorite charity!!!
Enter the Share the Joy Challenge
How are you sharing the joy in your community this holiday season?
Post your photos on Facebook or Twitter and use the hashtag #SharetheJoy, and let me know, I'd love to see!!