Simple Aqua & Yellow Spring Mantel
I threw together the easiest spring mantel over the weekend. I mean, seriously, if you have a mason jar/vintage jar fettish like I do, you can whip this up in about five minutes.
Those are my favorite kinds of DIYs!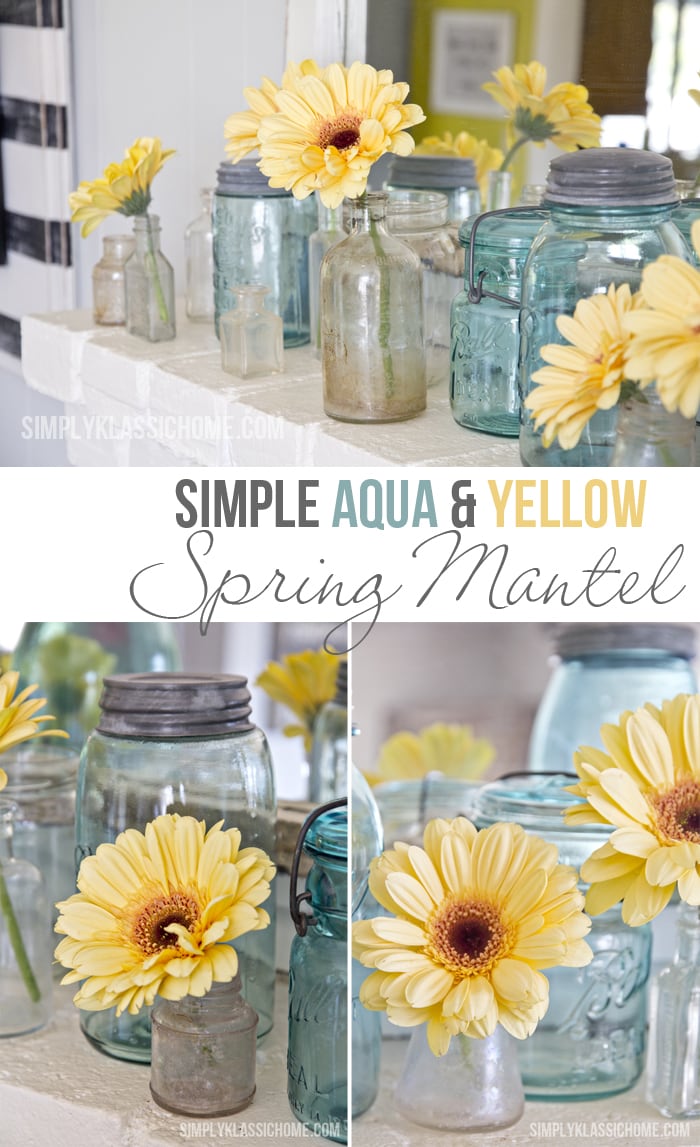 I love the look of a bunch of glass vases and jars displayed together. It makes me all giddy and happy inside!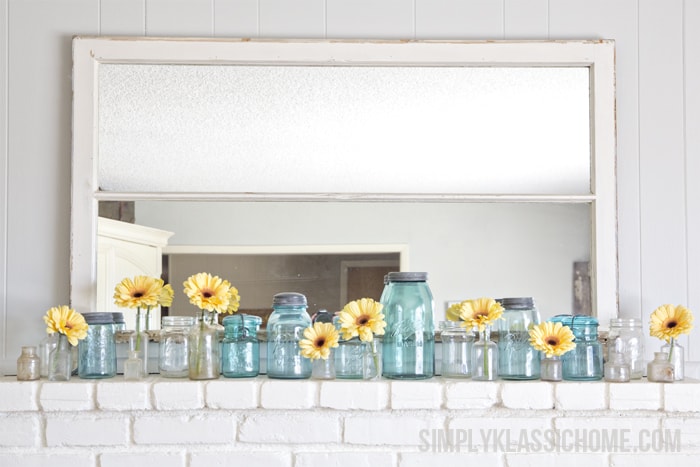 Add a few fresh flowers in, and you're done!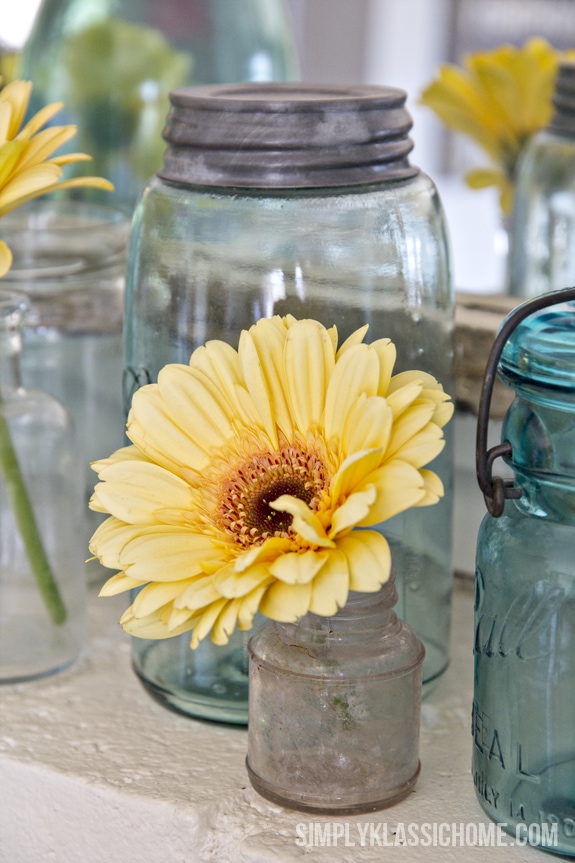 Beautiful, springy, and simple!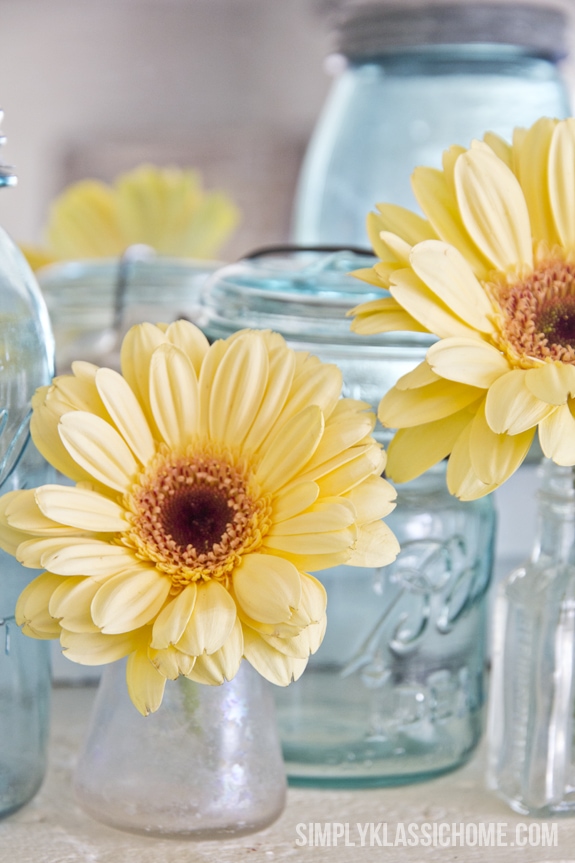 Gerber daisies are my favorite, and the bright yellow is so cheerful.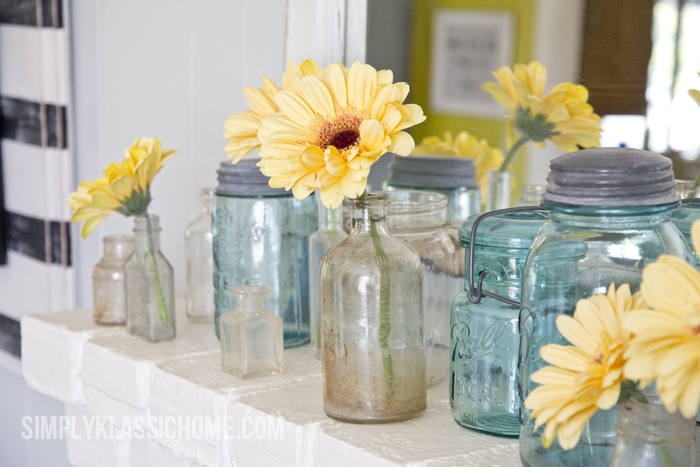 You can't help but smile.
Happy almost spring everyone!
Linking up:
Lil Luna
Under the Table and Dreaming
The Lilypad Cottage