A couple of weeks ago I remembered that we have a huge lemon tree in our backyard. (You probably think that's funny, but unfortunately it's totally true). My son asked if we could make some lemonade which of course we did.
Thing is, that first tall pitcher of sweet and tangy, lemony goodness had me itching for more. I recently picked up a flat of strawberries at a local stand and I knew they would make the perfect base for another lemonade recipe.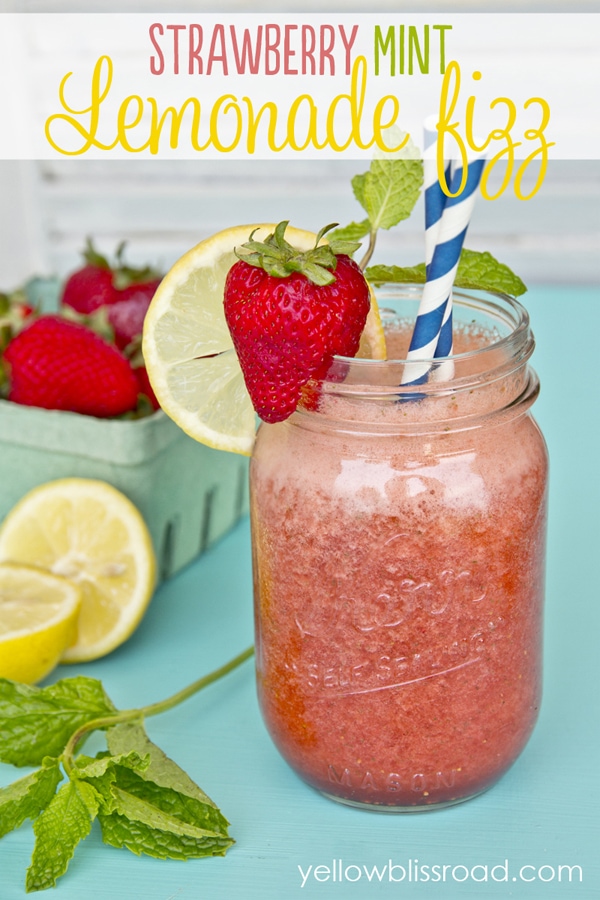 To be fair, I'll take any excuse to use my amazing Ninja Blender. I seriously love this thing – it's a total workhorse and whips up a smoothie in seconds flat!
This is a super low calorie recipe, too!
Skinny Strawberry Mint Lemonade Fizz
2 cups strawberries, hulled and cut in half
1/2 cup lemon juice
1/2 bunch fresh mint leaves, chopped
2 cups Sprite Zero
Place strawberries in the freezer for twenty to thirty minutes, and remove right before blending.
Put all ingredients into a blender and pulse on high until smooth. Pour into a glass and add a splash of Sprite Zero for some extra "fizz." Garnish with lemon or strawberries slices and a sprig of fresh mint.
If you're not a soda drinker, you can easily adapt this recipe by using 2 1/2 cups of your favorite lemonade in place of the Sprite and lemon juice (check out my easiest lemonade ever recipe
here
), or, to keep it low cal, try replacing just the Sprite with 2 cups of plain or sparkling water, and add sweetener as needed.
You might also like these delicious, and incredibly easy recipes: