When you have kids, it's just not as easy to decorate for the holidays. I used to put out all my really nice stuff only to find myself hollering at my kids to be careful, don't touch that, you're going to spill on my beautiful table runner! This year I've rectified that problem, well, at least the table runner part, with my sweet snowflake table runner! (I'm a little embarrassed to admit though, that I had to relearn how to cut out snowflakes.)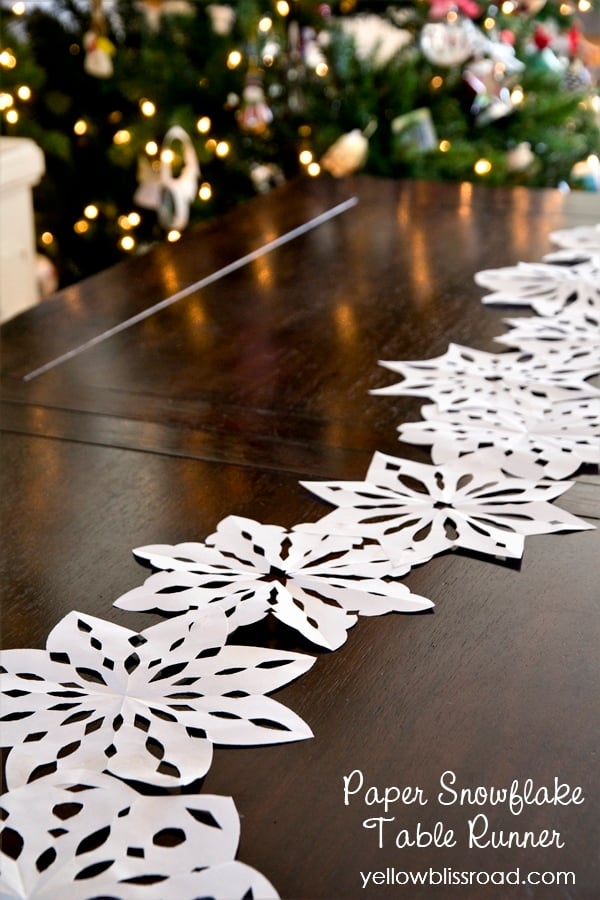 It was easy as pie to make. All you need is some white printer paper, good, sharp scissors and a glue stick – just cut out a bunch of snowflakes and glue them together. I'm a little embarrassed to say that it took me about 20 tries to get the stinking snowflakes right because I could not remember how to cut them out!! It's been a while, apparently. I finally found a great tutorial (yes, I needed a video tutorial to teach me how to cut out snowflakes), but it worked and I love how they look.
In case you don't remember how to cut a snowflake, either, don't feel bad! Here's the tutorial I used: How to Cut a Paper Snowflake
The table runner made a great centerpiece for our FROZEN-inspired holiday party that I'll get to share with you soon! I hope you're having a fabulous holiday season, and I'll see you back real soon with more easy recipes and crafts!
For more fun Christmas ideas: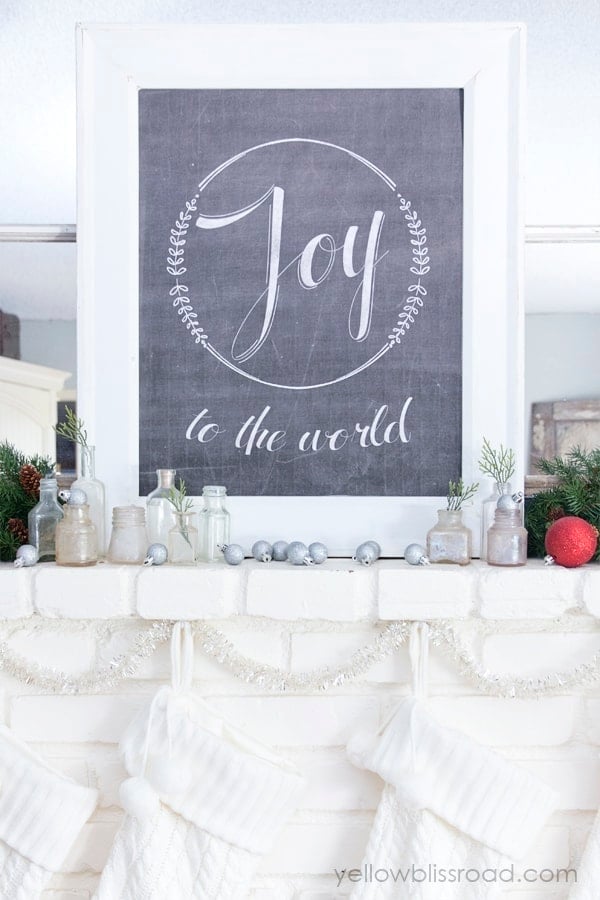 My Christmas Mantel and a Free Printable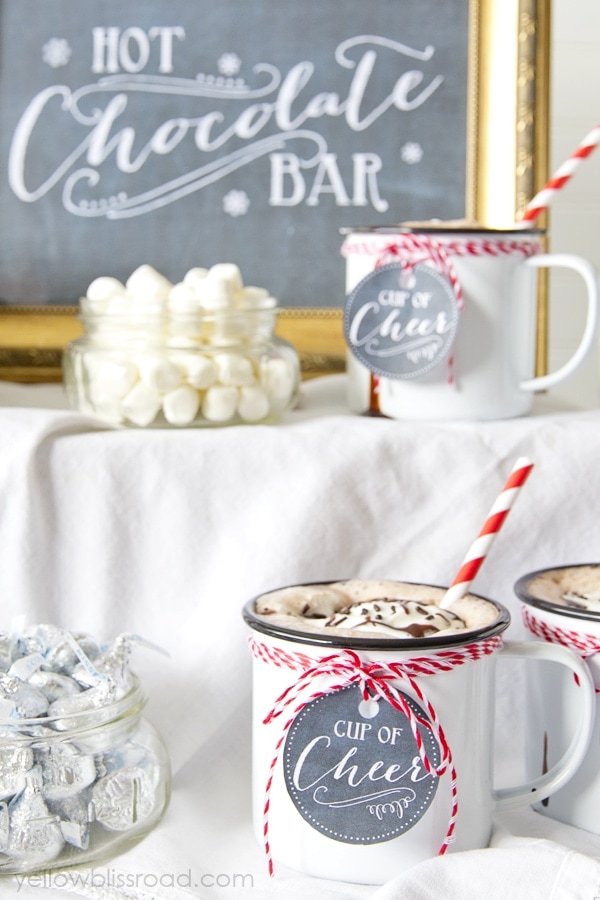 Hot Chocolate Bar with Free Printables