These Sparkling Fruit Drinks look elegant and classy and are perfect for summer entertaining. Both adults and kids will LOVE them! (sponsored by Fruttare)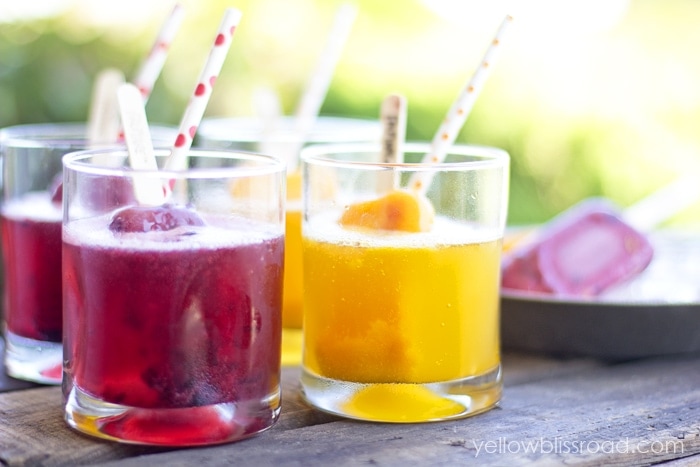 Summertime evenings call for cool drinks. Sparkling Ginger Ale combines with delicious Fruttare Fruit & Juice Bars for a delicious and refreshing drink that will delight kids and adults alike. It's a wonderful evening or afternoon treat for your kids, and it's a perfect drink or dessert for a party. To spice things up a bit and make it a grown-up drink, try using champagne or sparkling wine. I love how sophisticated they look, yet are fun and youthful at the same time.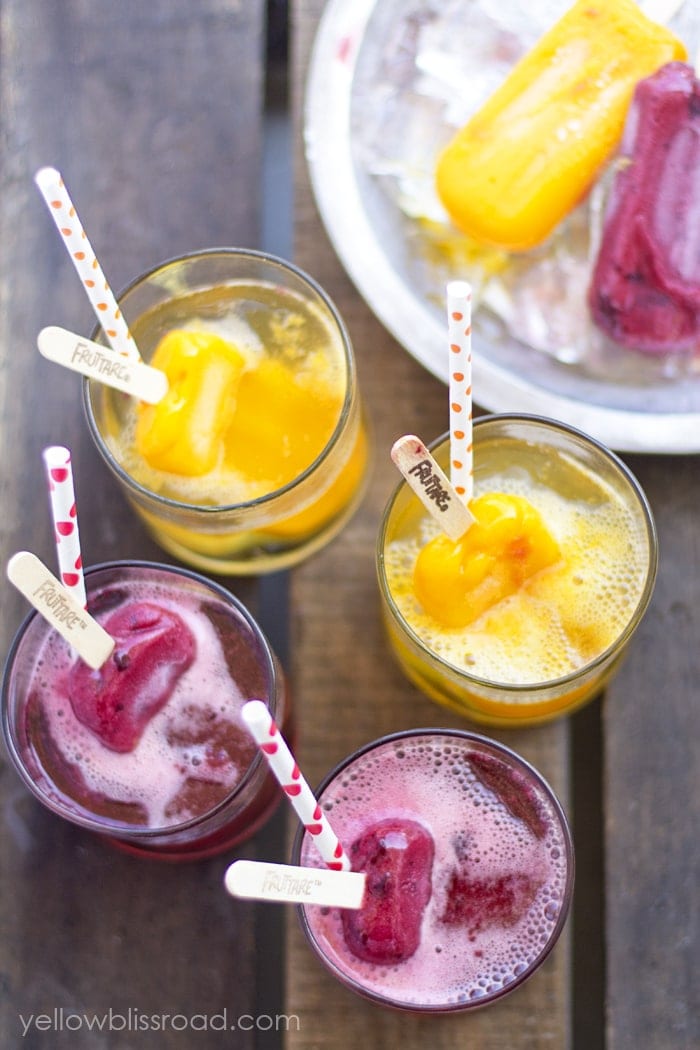 To make these yummy drinks, you'll need some short, pretty glasses (wine glasses would work as well), 6 oz. of Ginger Ale per glass, and Fruttare Juice Bars. Place a frozen juice bar in each glass, pour in Ginger Ale, and serve immediate. Don't forget to add a pretty paper straw!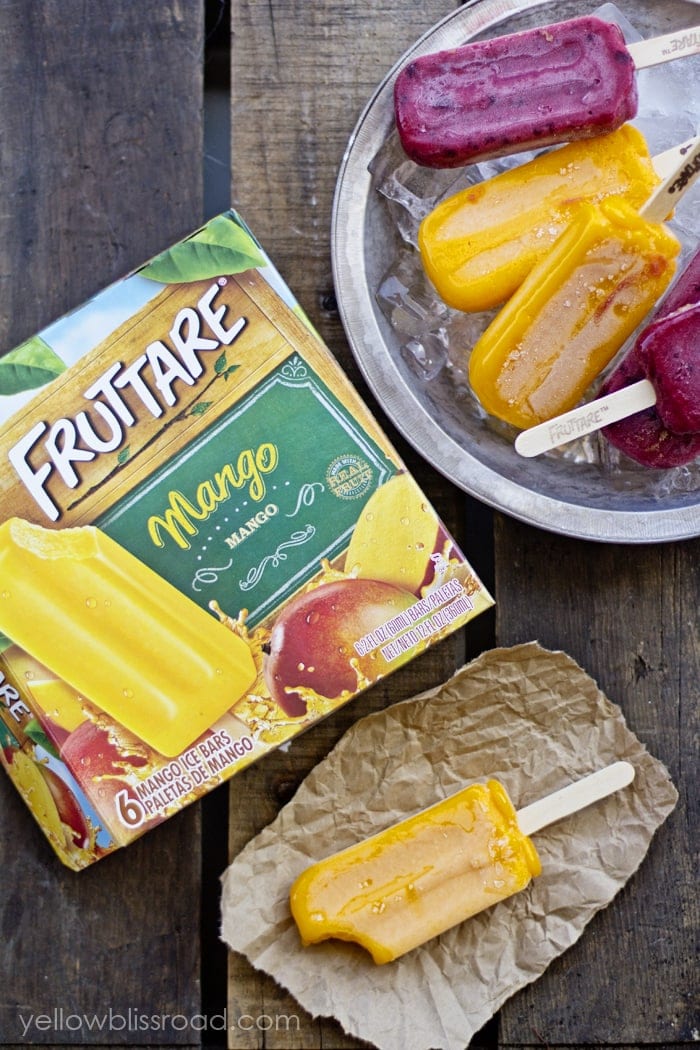 For our drinks, we tried the Black Cherry and Mango flavors. They were so good!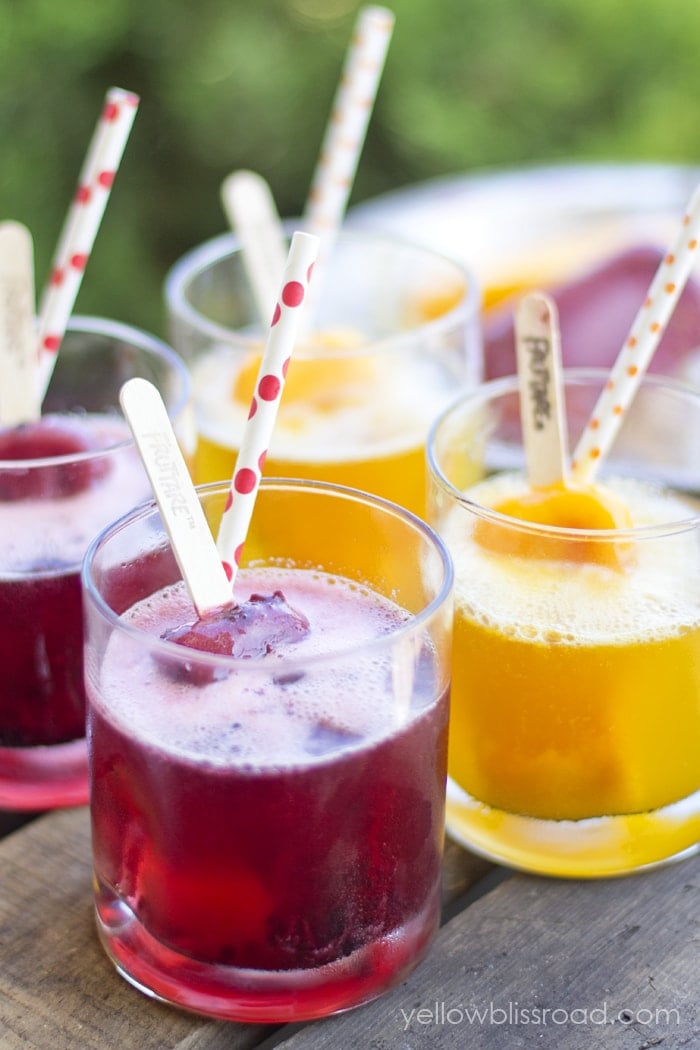 You can find Fruttare Fruit & Juice Bars in several yummy flavors at Kroger, and be sure to check them out on Facebook. Be sure to take advantage of the special coupon to buy one Fruttare item and get a $4 Music Award. This offer is valid 07/01 through 07/31 while supplies last.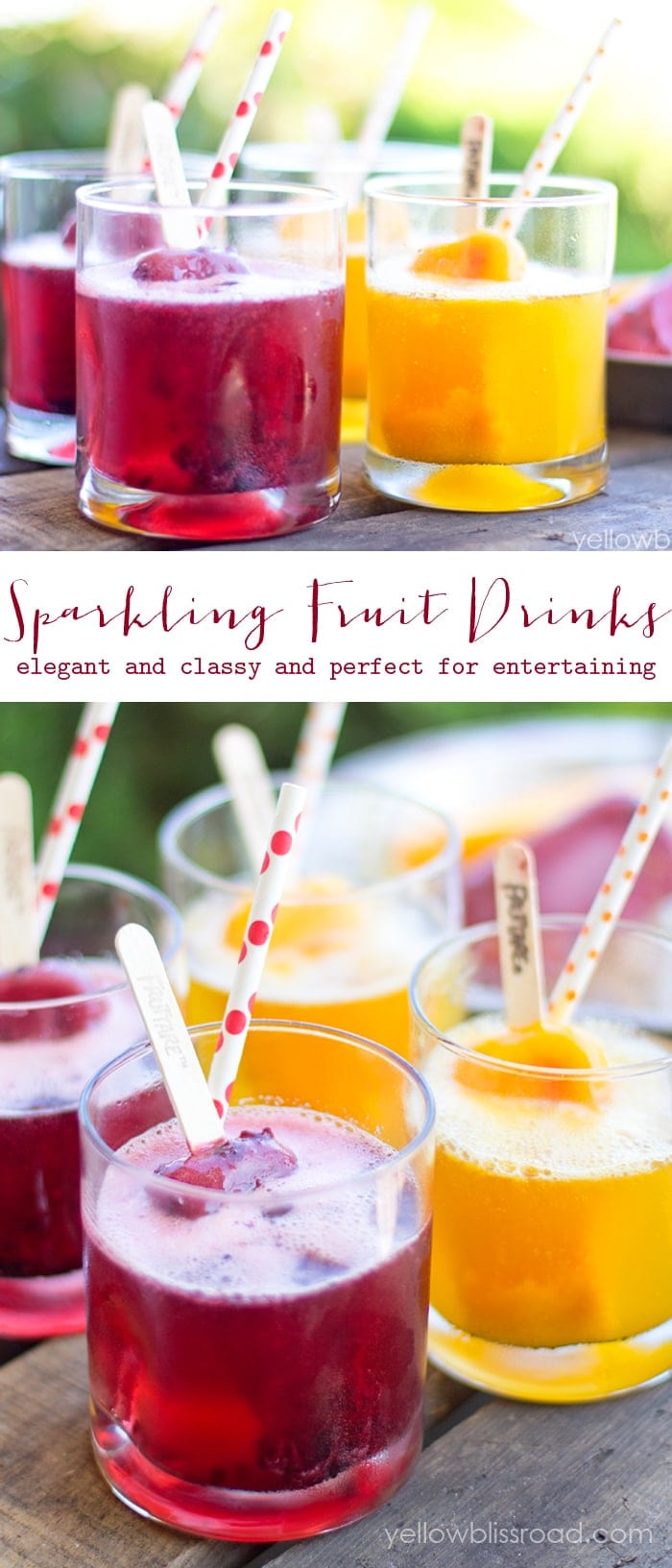 For more delicious summer drinks, be sure to check these out: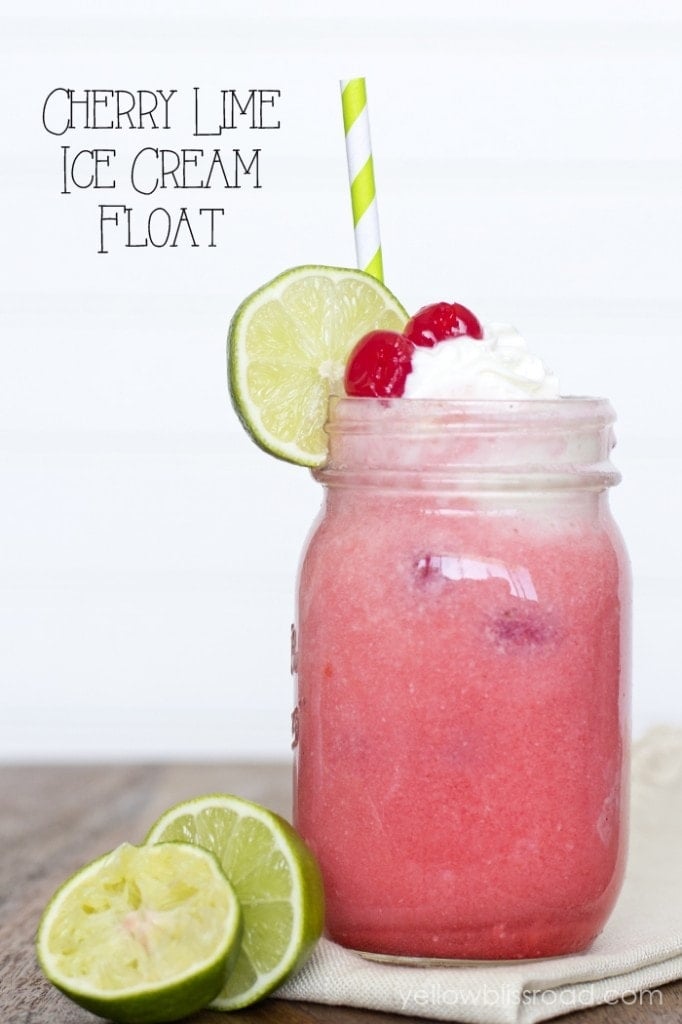 Cherry Limeade Ice Cream Float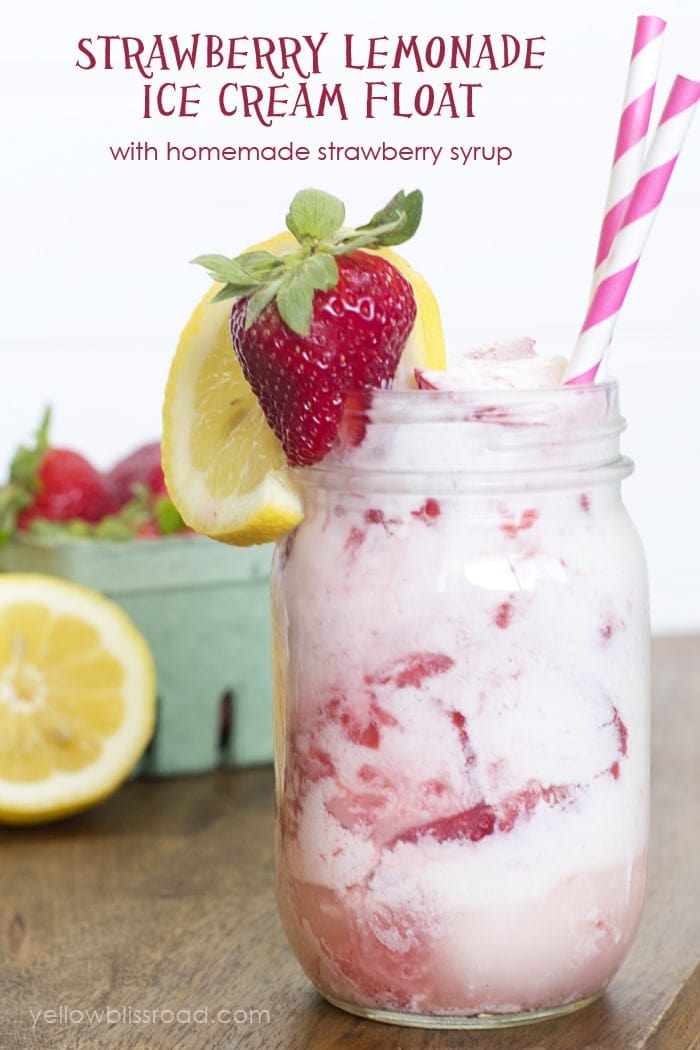 Strawberry Lemonade Ice Cream Float
 For more dessert recipes, be sure to go here.
For all recipes on the site, be sure to go here.