This post brought to you by Pompeian. All opinions are 100% mine.
This spinach and watermelon salad with a tangy red wine vinaigrette and cotija cheese crumbles is a fresh and delicious way to keep cool this summer!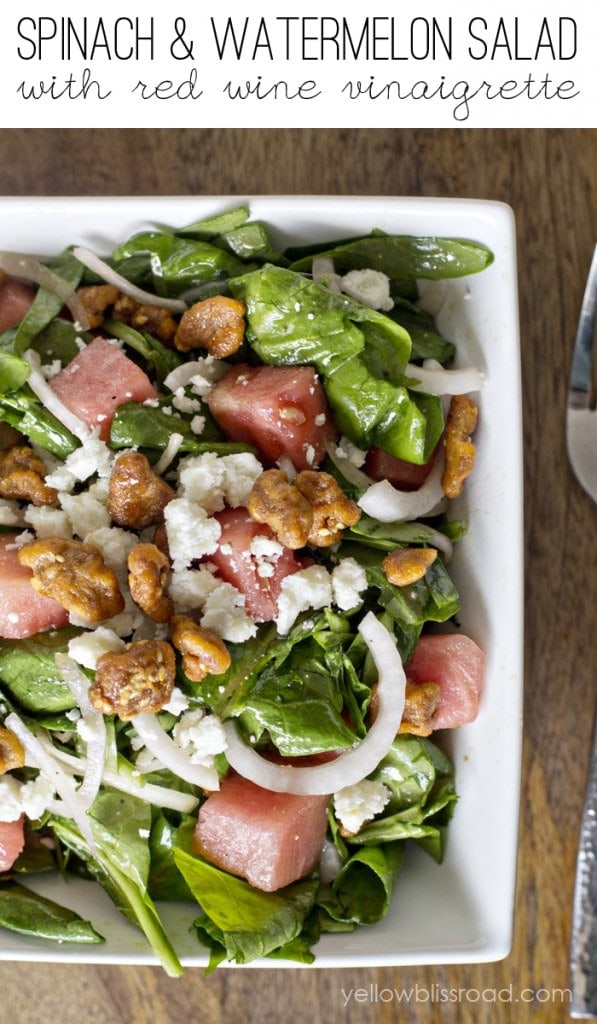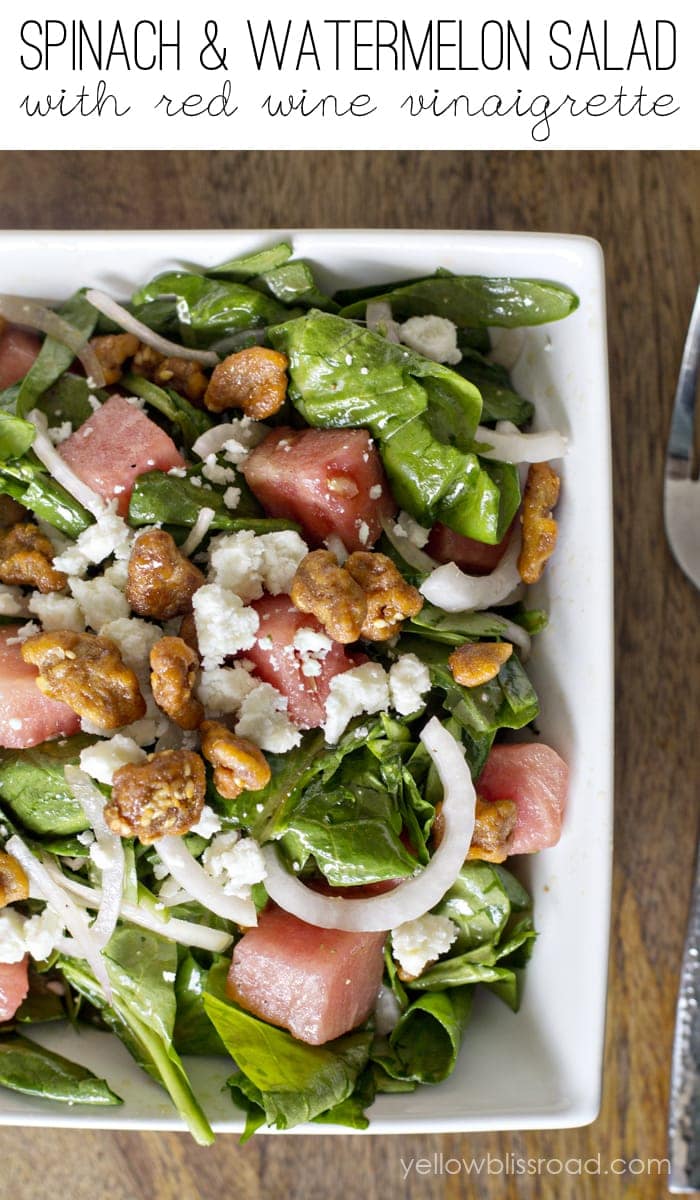 I love salads. Even better, I love salads with fruit. Remember several years back when salads with apple, or pears or grapes started becoming so popular? I definitely jumped on that bandwagon and haven't left. My favorite fruit to add to a salad? Watermelon! I live to have a little crunch in my salad and watermelon adds the perfect bit of crunch and sweet without calorie laden croutons (which are kind of my vice).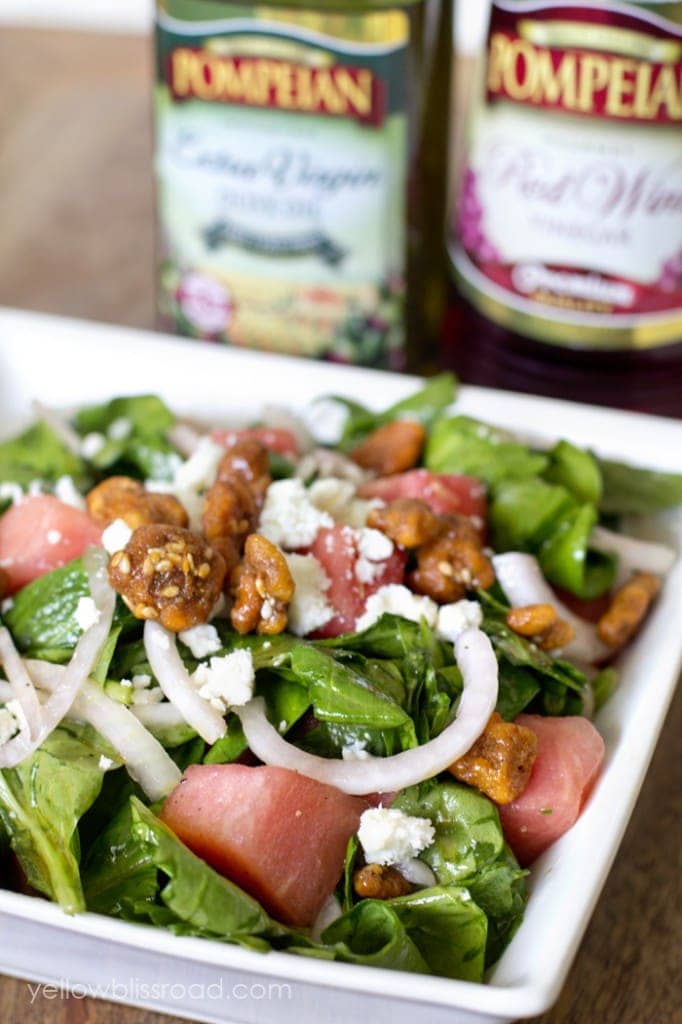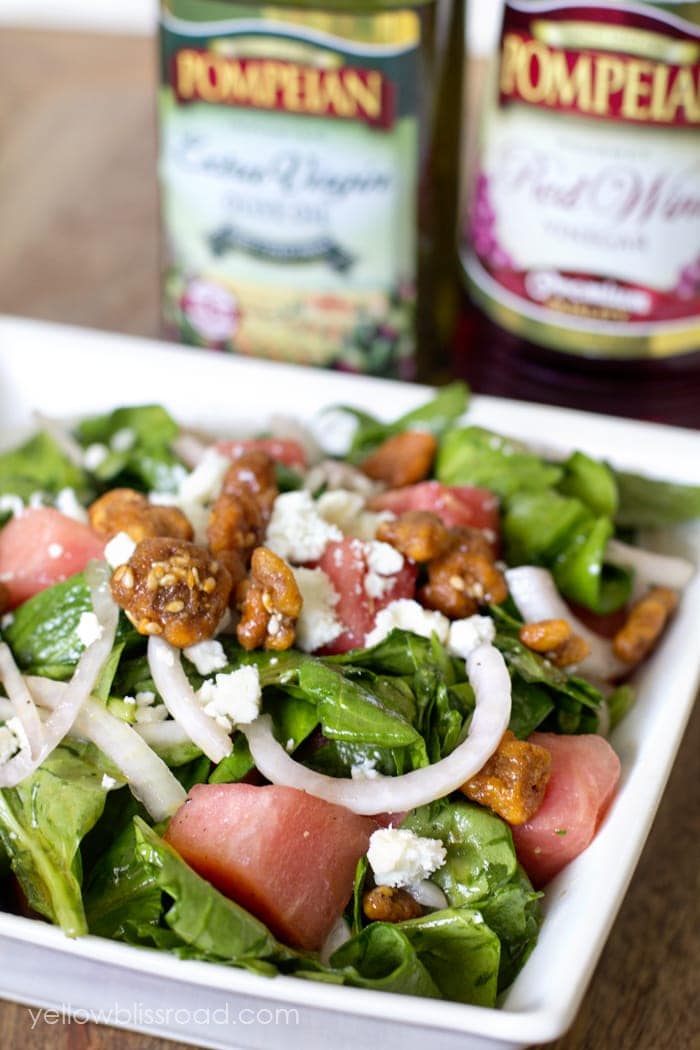 I also love to make my own salad dressing. My favorite? Red Wine Vinaigrette! For this spinach and watermelon salad I used Pompeian Red Wine Vinegar and Pompeian Olive Oil seasoned with a little salt and pepper. And since it's National Vinegar and National Salad Month, this salad is the perfect way to celebrate by #DressingItUp with Pompeian Vinegars and Oils.
For additional recipe ideas, you can visit the Pompeian website. or find them on Facebook, Twitter, Pinterest and Instagram.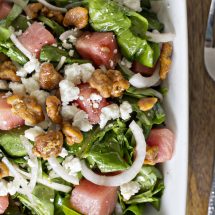 Ingredients
2 cups spinach roughly chopped
2 cups watermelon cut into one inch chunks
1/4 cup glazed or raw walnuts
1/4 cup crumbled Cotija cheese or feta
1/4 cup Pompeian Red Wine Vinegar
1/2 cup Pompeian Olive Oil
1/4 cup sweet onions sliced
Salt & Pepper to taste
Instructions
Prepare the salad dressing by pouring the red wine vinegar, olive oil and salt and pepper into a sealable container.

Seal tightly and shake until the dressing is well blended.

Measure out two cups of spinach leaves, then roughly chop them on a cutting board. (Just run a sharp knife through the leaves a couple of times).

Place spinach in a medium sized bowl.

Add watermelon, onions and salad dressing and toss to coat.

Divide into serving bowls and top with walnuts and cheese, if desired.
For more delicious salad recipes, be sure to check these out: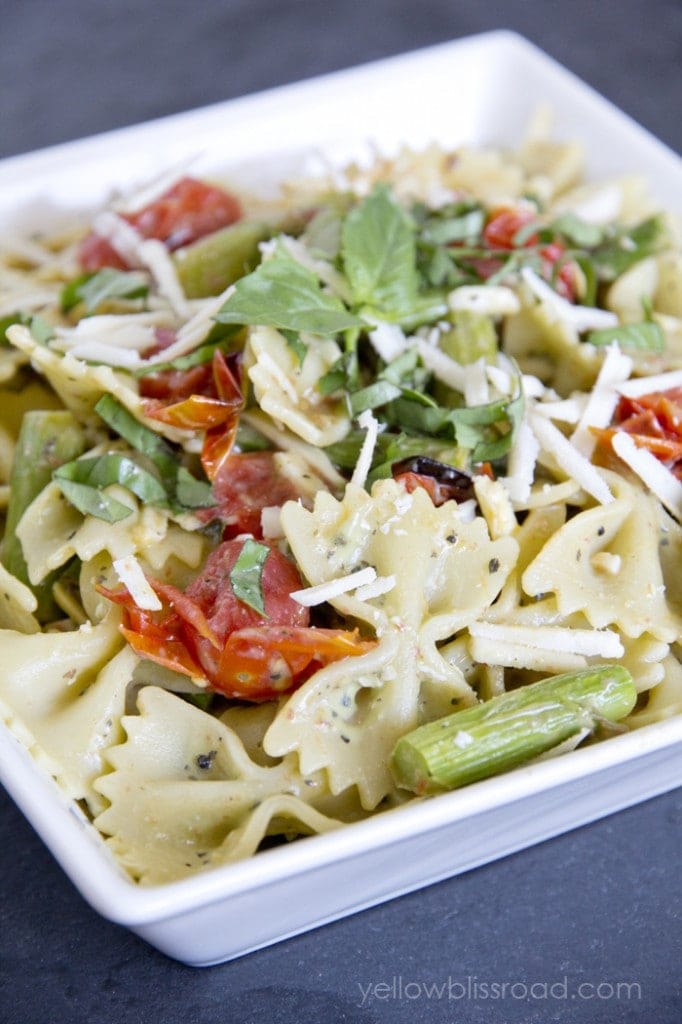 Pesto Pasta Salad with Roasted Tomatoes and Asparagus
Chopped Cobb with Homemade Croutons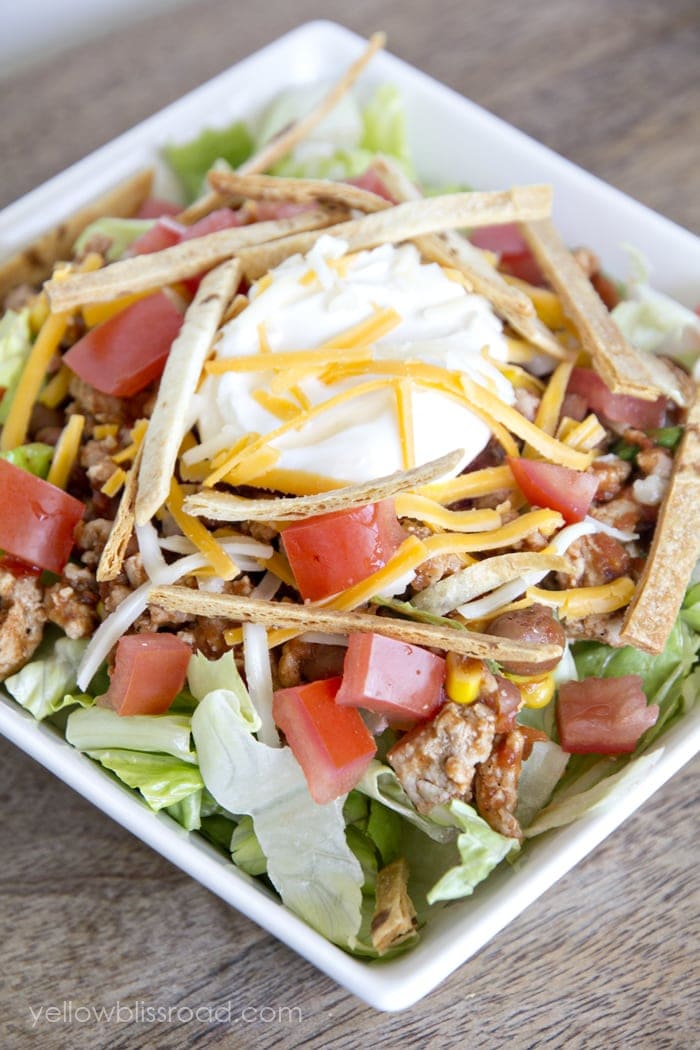 For lots of soups, salads and sides recipes, go here.
For a complete list of recipes on the site, go here.
Hi! I'm Kristin, the creative mind behind Yellow Bliss Road where you will be inspired by tons of easy to follow recipes, lots of free printables, and a little sprinkling of life thrown in for good measure.