Spring Chalkboard Free Printable & Template
Spring is officially here – ok so not yet, but if you're in Southern California, it's definitely here! We've been enjoying temps in the 70s and even 80s for the past couple of weeks, and its been glorious.
In the spirit of spring, I've created a new chalkboard printable for you all to download. Kristen (from Ella Claire) and I had so much fun with the chalkboard collaboration we did for Valentine's Day, that we decided to do another for spring!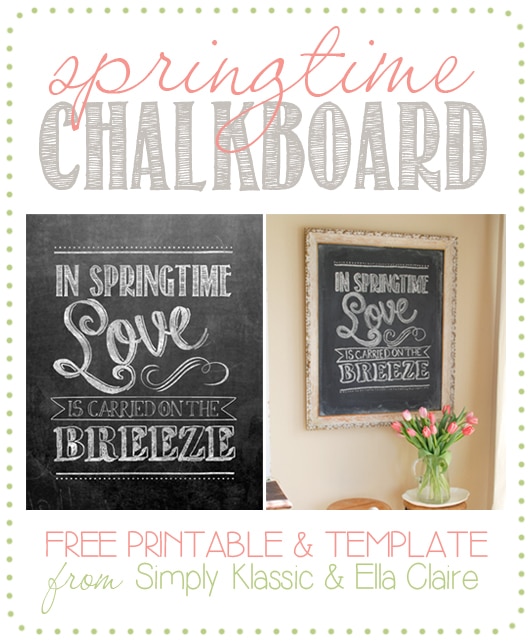 I designed a chalkboard printable and matching template, and Kristen took the template and drew it out on her chalkboard.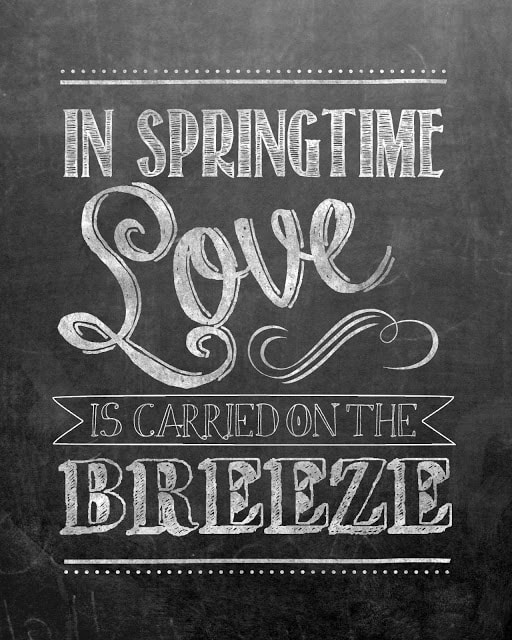 If you'd like the 8″x10″ printable, you can download it here.
To see more photos of Kristen's GORGEOUS chalkboard, and to download the template so you can make your own, visit Ella Claire.
Happy Spring!
Linking up: House of Hepworths