My son was sick yesterday, which meant I had to stay home from work with him. While I never like it when my kids are sick, it did give me time to switch out my winter mantel to spring!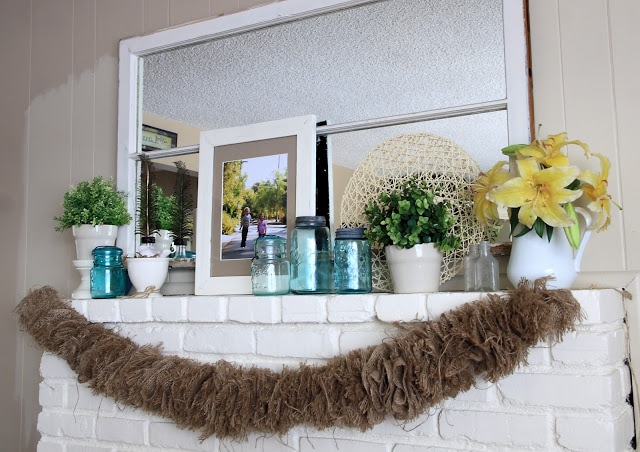 Yes, I still have three colors of paint on the walls. I decided to stick with the old color, but then realized I don't have any more of it. Oops. So until I can get it color matched, I'm stuck with it.

I kept two of the IKEA faux plants from my winter mantel. The yellow lillies have been sitting in storage for, no joke, five years. I got them at World Market six or seven years ago, and I spent way too much on them to just throw them out! I wanted a touch of yellow and remember that I had them.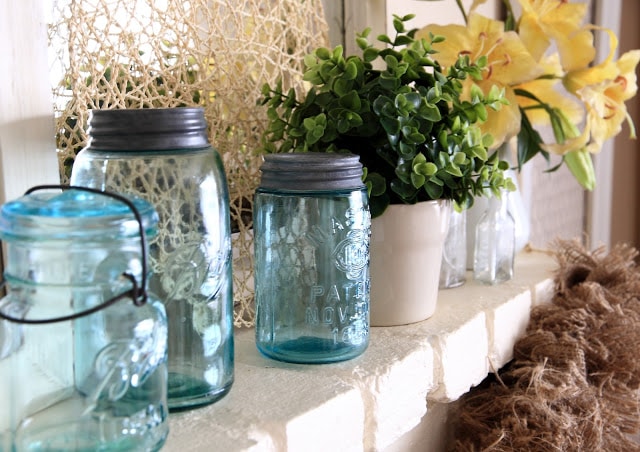 I have several old ball jars in my collection and chose a few in lighter hues to add. I also pulled out  my burlap garland that I made and hung 'er up.
I fell in love with the feather topped jar when I was shopping at Pottery Barn the other day, and it had to come home with me. I have never spent that much on something that small that was purely a decorative piece, and if I hadn't had $15 left on my gift card, I probably wouldn't have! I really do love it though. The little bird in the moss is actually a Christmas ornament bought on clearance.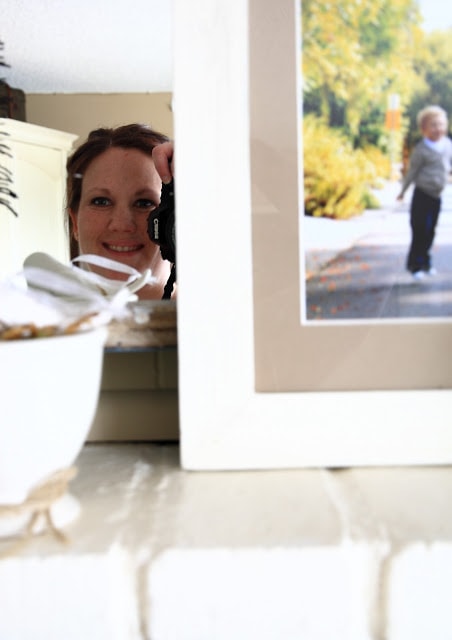 Well, hello there!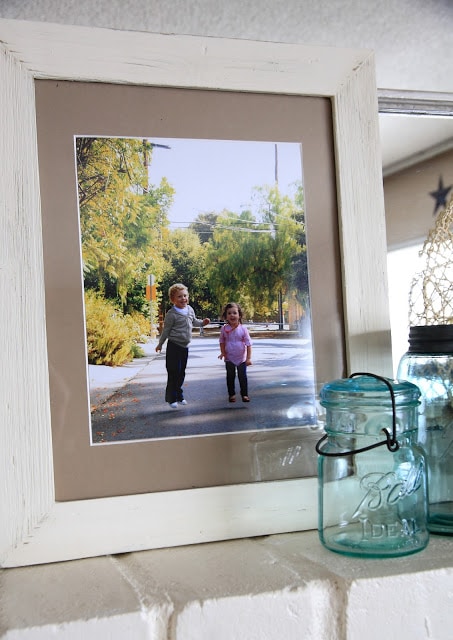 A favorite photo of my kids completes the mantelscape. I actually pulled it off the wall in the hallway because I needed something tall, and liked that it had a touch of yellow!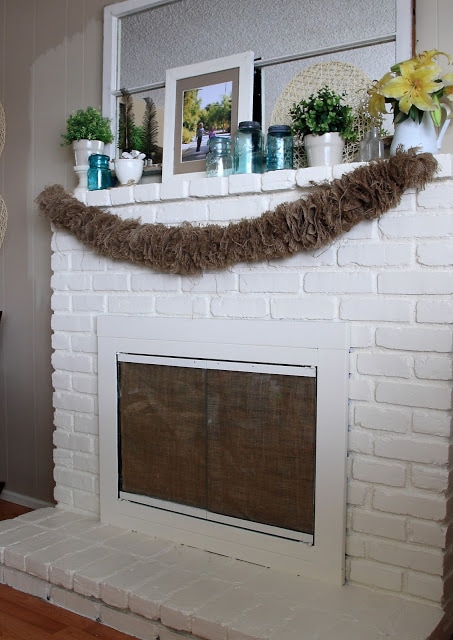 I recently added a burlap curtain to my fireplace. I was tired of looking at the icky black sooted inside of the fireplace and since we never use it, I figured what did I have to lose? I simply hot glued it to the inside. Cheesy, I know, but it did the trick!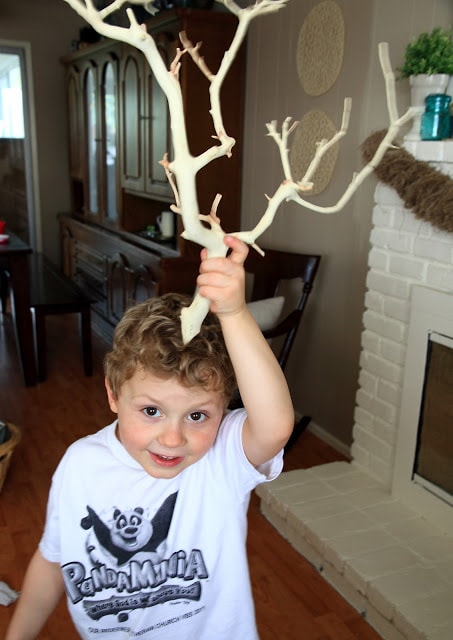 While I was pulling out things to add to the mantel, my son found a manzanita branch and thought it would make a great reindeer antler.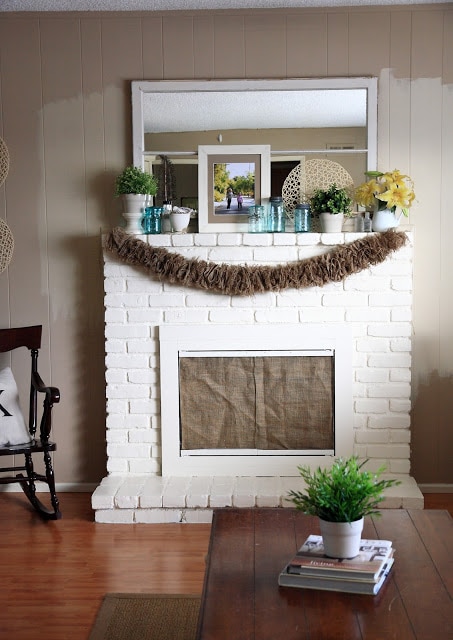 I love how fresh and colorful it is. Ladies, let me tell you, painting my fireplace was the best thing I ever did. If you are thinking about doing it, I highly recommend it!! Such a difference!
I've been working on my pantry/office and just finished painting the walls today. If you follow me on Facebook, you've already heard, but I came to a disappointing realization – I can't rip out the pantry! Ugh!! I'll share more about that in a few days, because I'm going to need your help. So put your thinking caps on, and I'll see you in a few days!
Linking up: