Realizing that summer is just around the corner, I decided it was time to change up my mantel.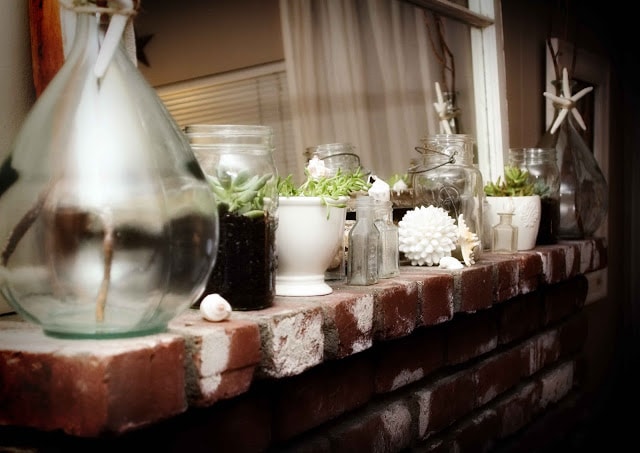 We went to the swap meet a couple of weekends ago and I picked up several succulent plants for a few bucks each. I had planned to plant them in a large urn on my front porch, but since that was stolen several weeks ago (yes, STOLEN right off my front porch) I figured I would just plant and display them in the house.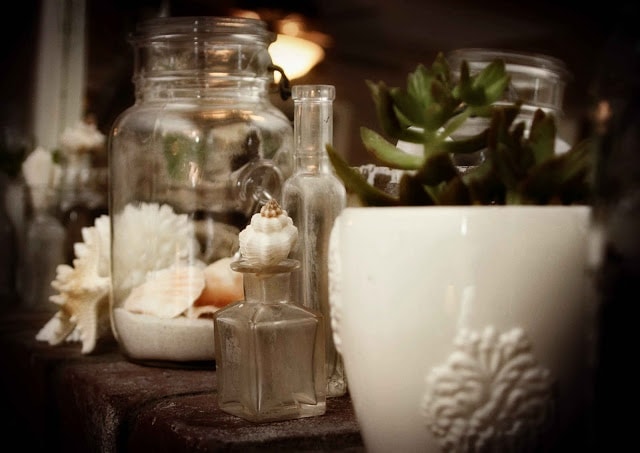 I had seven plants total, some larger, some smaller and began picking through my cabinets choosing various bowls and pails to put them in.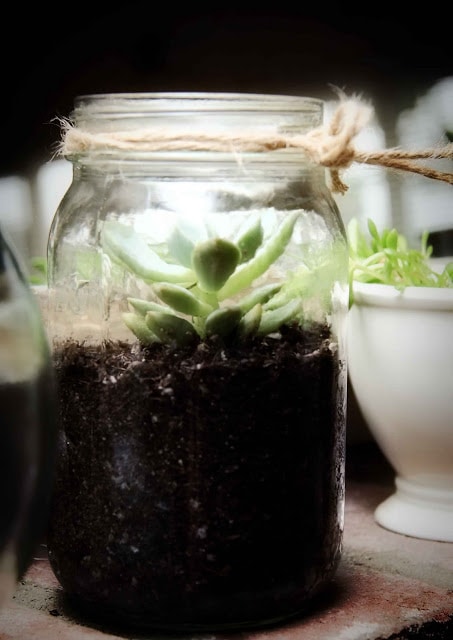 I have several mason jars and thought the two smallest plants would fit perfectly – they did! I've never used mason jars as planters, but I love how they turned out.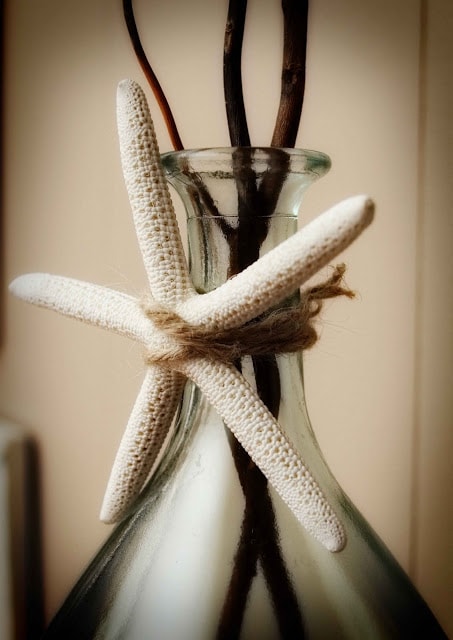 I tied starfish around my $3 clearance Marshall's vases.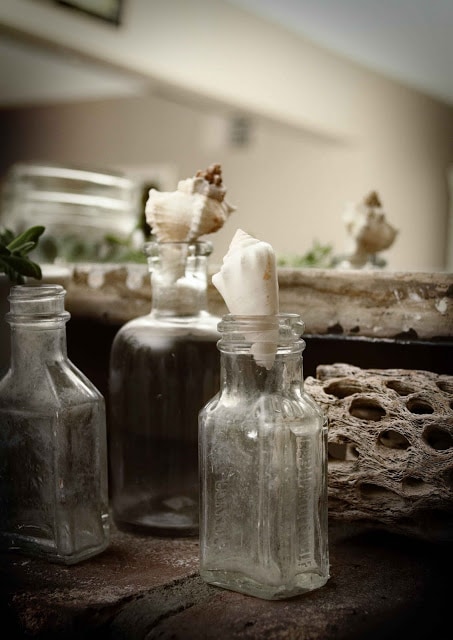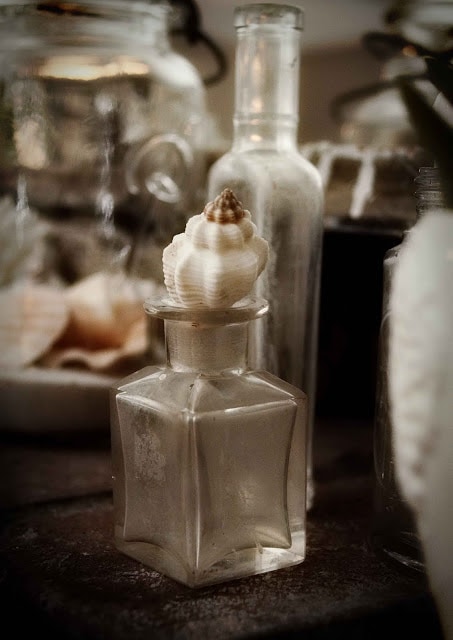 Various small glass bottles found at a local flea market for a couple bucks each. I placed small seashells on top of a few of them.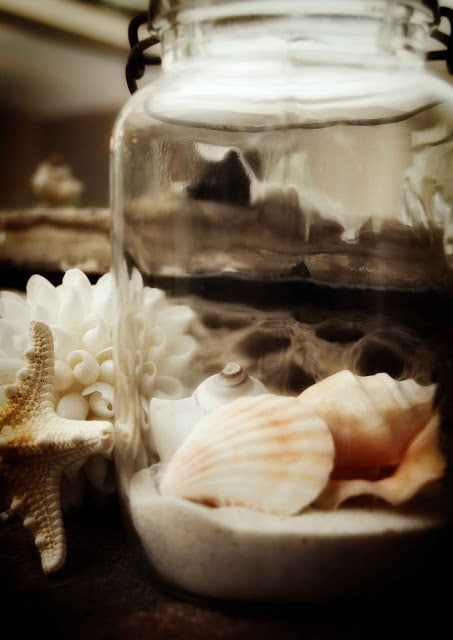 Seashells and craft sand (yes I live 15 minutes from the beach. No I do not like real sand.) in a vintage ball jar.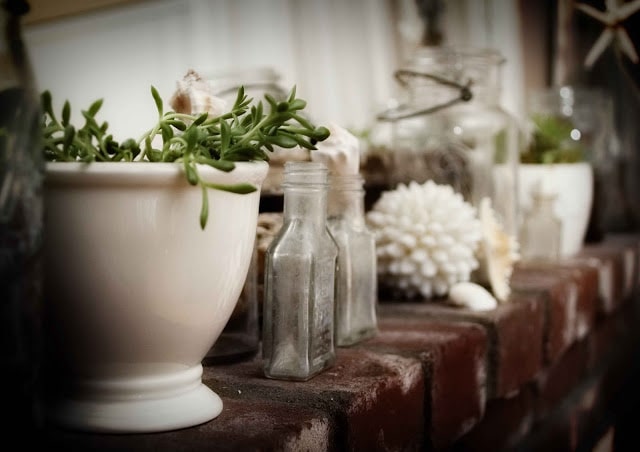 So there's my updated, updated summer mantel!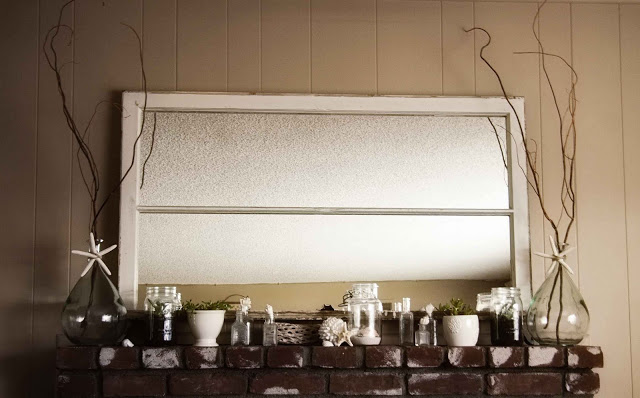 (An awful photo…taken at night…sorry!)
So, what do you think? Do the succulents fit in with the summer theme?
In other news, I'm almost finished with the master bedroom!! All that's left is to move in the new (vintage) furniture!! Should be sharing pics by the end of next week.
To see the progress:
Nightstands
Headboard
Bench
Inspiration Board
This will likely be my last post for the week. I'm taking my kids on a mini vacation to visit my cousins in Arizona and I'm so excited to see them! Sometimes you just need to get away, and believe me I REALLY need to get away!!! See you next week!