Stocking Christmas Swag Tutorial
Hello there Yellow Bliss Readers! Ashley here again from Cherished Bliss! Can you believe we are already getting ready for Christmas?? I feel like we barely got in to fall, and bam, there is snow on the ground! Today I'm here to share with you party of my Christmas Mantel. I actually made these Drop Cloth Stockings last year, but I added a mini Christmas Swag to each of the stockings this year and it was the perfect finishing touch!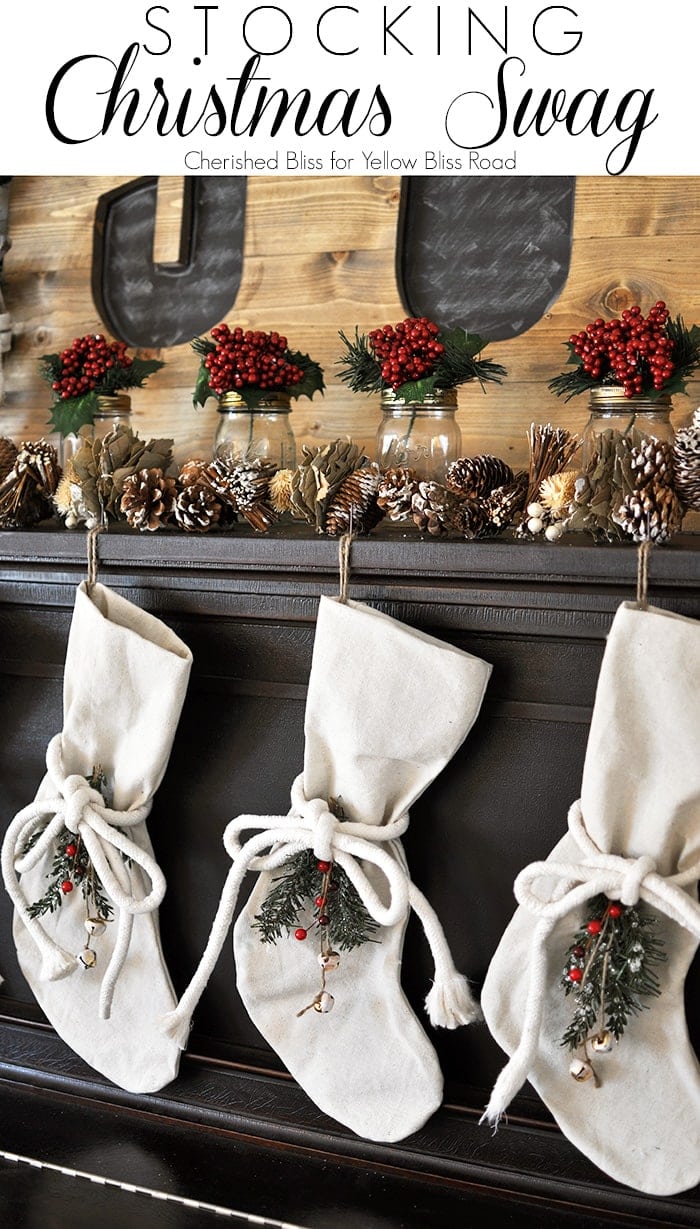 You could definitely make these with fresh garland, which I actually prefer, but I put my decorations up so early they die off before Christmas. If you don't put up your decor until after Thanksgiving then that would totally work for you and I say go for it. I just adore the smell of fresh garland! But let's talk about these little mini Christmas Swag Stocking Decorations and how easy they are to make!
Supplies: 
– Christmas Stems
– Wire Cutters
– Twine
– Jingle Bells (small)
– Twine
– Green Floral Wire
– Red Berries Stem
– Drop Cloth Stockings (tutorial here)
How to Make Christmas Swag to Decorate your Stockings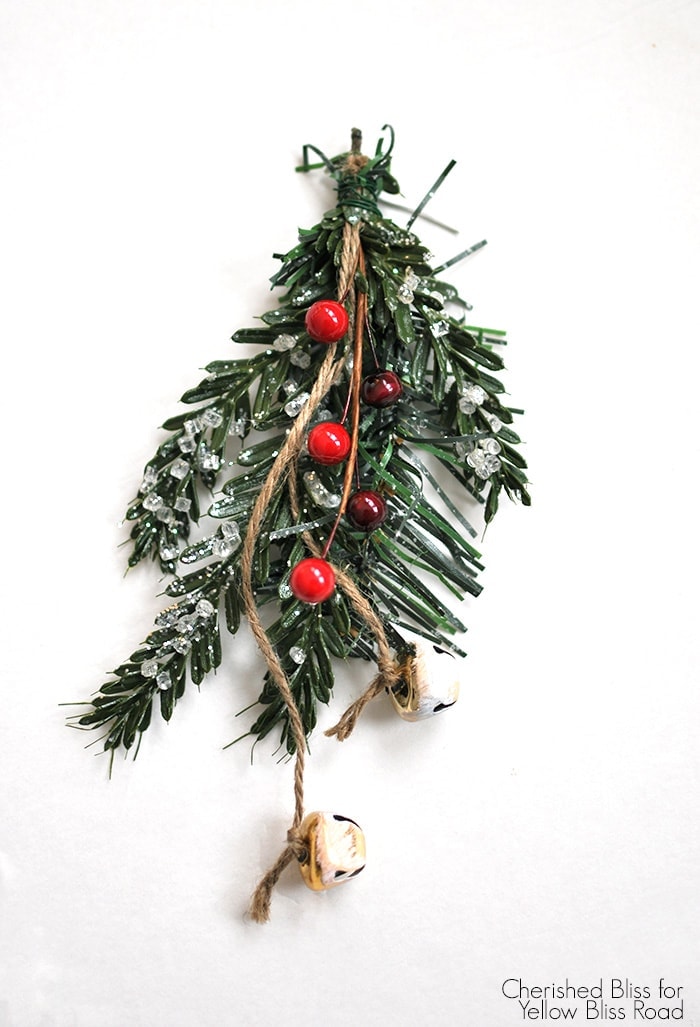 Using your wire cutters, cut a few pieces fromm you Christmas Stems pairing up the branches that work well together. For this particular stem (that I found at Michaels) I cut a fluffy branch, and one that was more flat.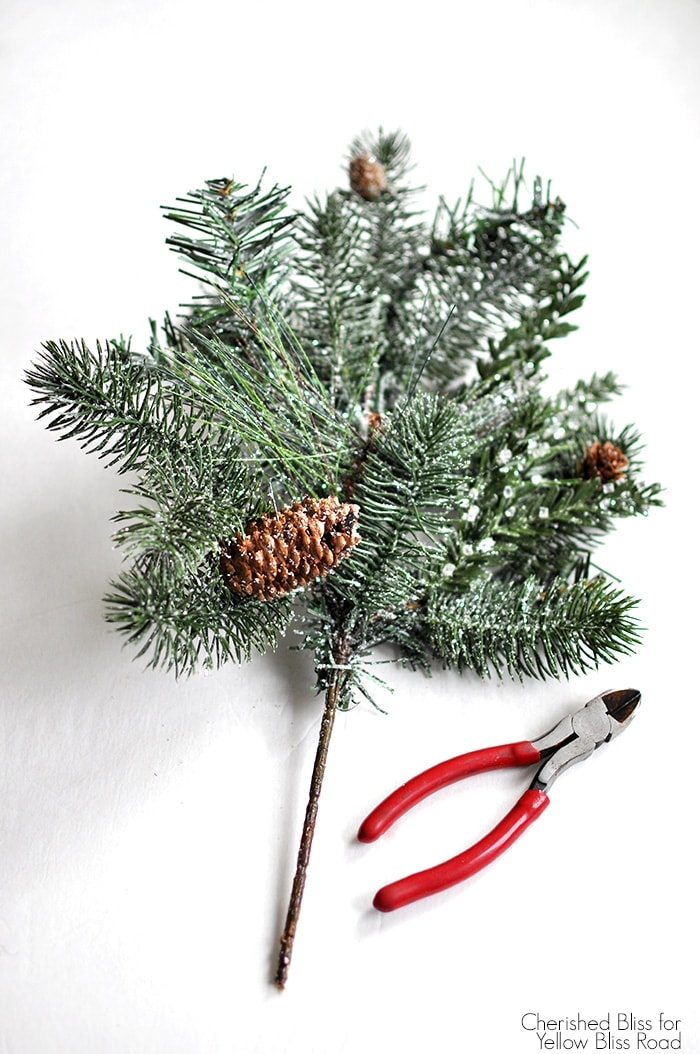 Once you have the branches snipped off, layer them until you are happy with how it looks. Take your twine and tie a jingle bell on to the end of it and line up your twine with the branches, and top it off with a clipping from your red berry stem.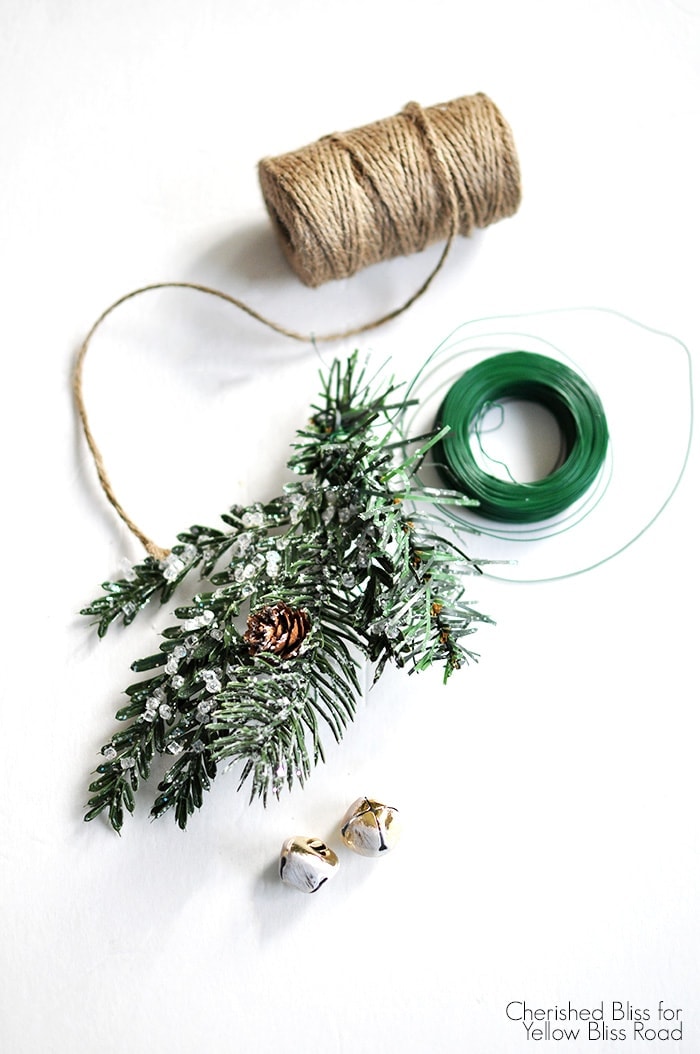 Wrap the end with your green floral wire to secure everything.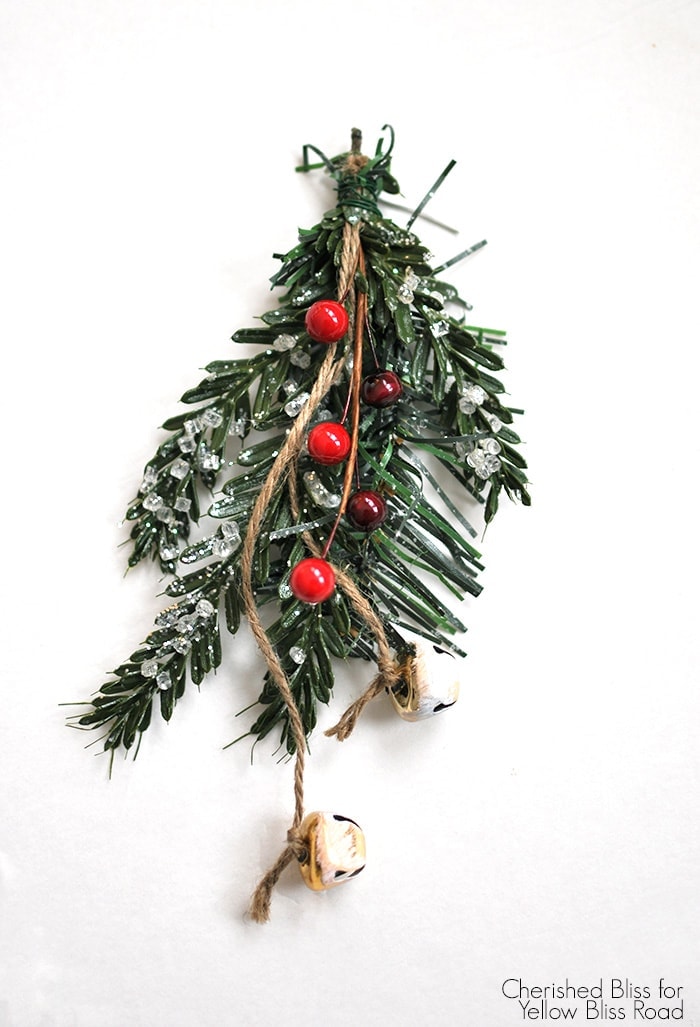 I didn't permanently attach my Christmas Swag to the stockings because I like to change stuff out from year to year, so I just slipped it up under the bows I have and they just stay there. But if you want to make sure they don't slip off you could just put a little dot of hot glue and glue them in place.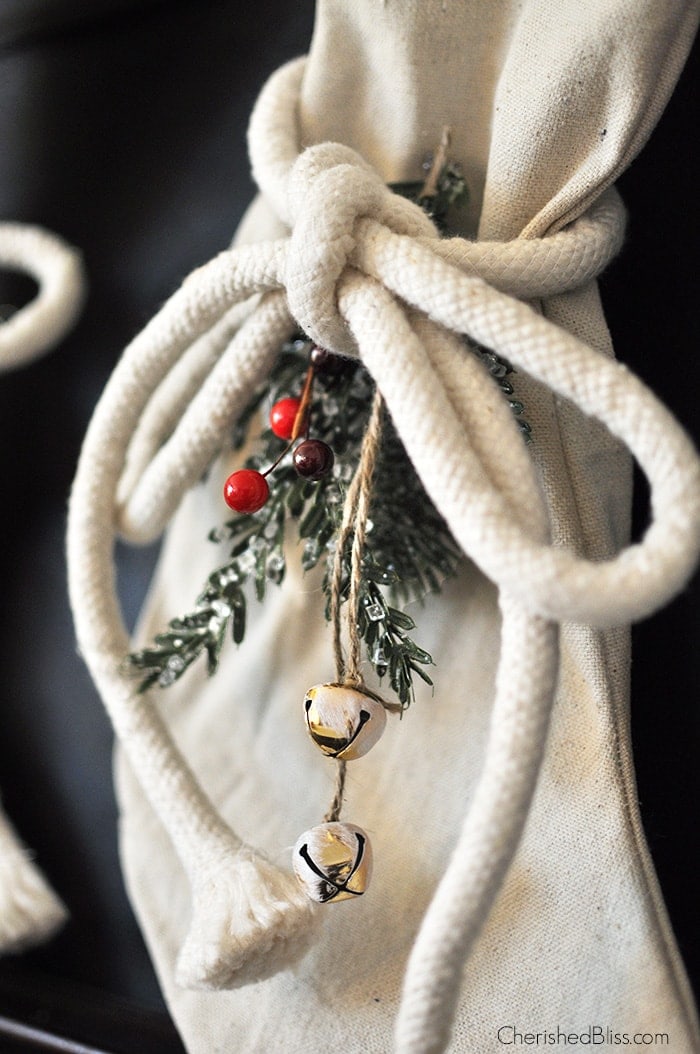 So what do you think? Will you be decorating your Stockings with some handmade Christmas Swag this year?
 Have a beautiful day!
I would love to connect with you! You can find me here: 
Blog | Pinterest | Instagram | Facebook | Twitter | Google +
Here are a few of the other Christmas projects I have been working on this year!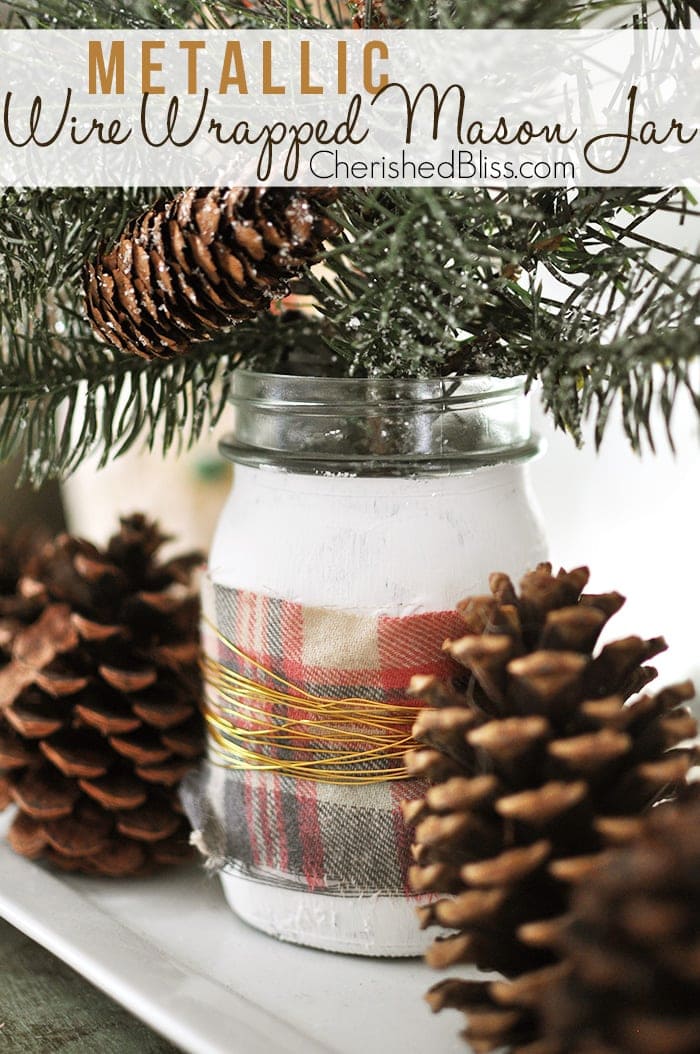 Wire Wrapped Mason Jars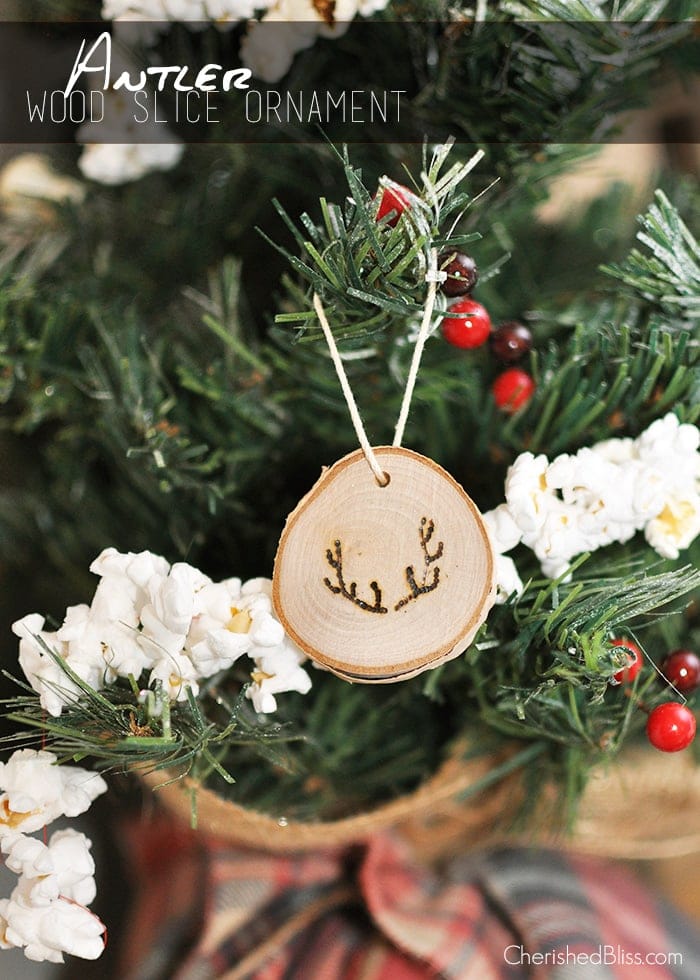 Wood Burned Antler Wood Slice Ornaments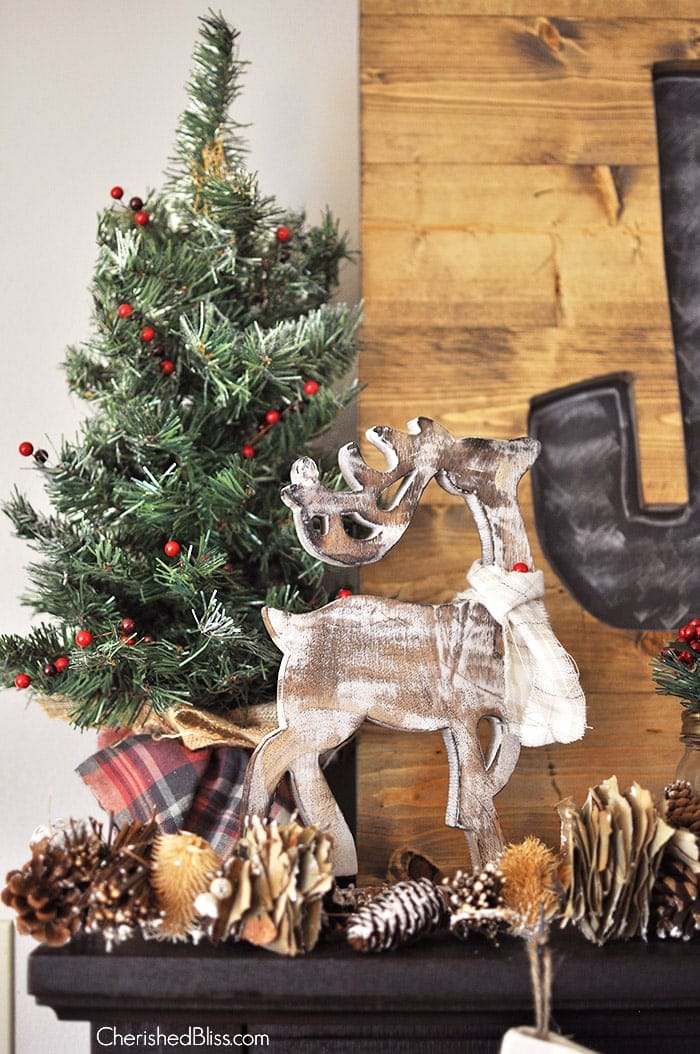 Rustic Woodland Christmas Mantel
See all Christmas recipes, decor and free printables HERE.