I have a really super cool new handmade online shop to share with you today, but first a little housekeeping. I am so over the moon excited to be sharing this unusual apple pie cupcake recipe over at
 i {heart} naptime
 today!!! (well, the cupcake is divine, it's the ingredients that might seem a little unusual). I hope you will stop by and check it out!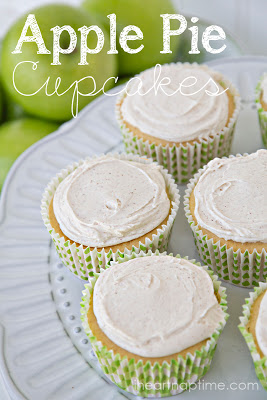 Now for today's delicious cupcake recipe!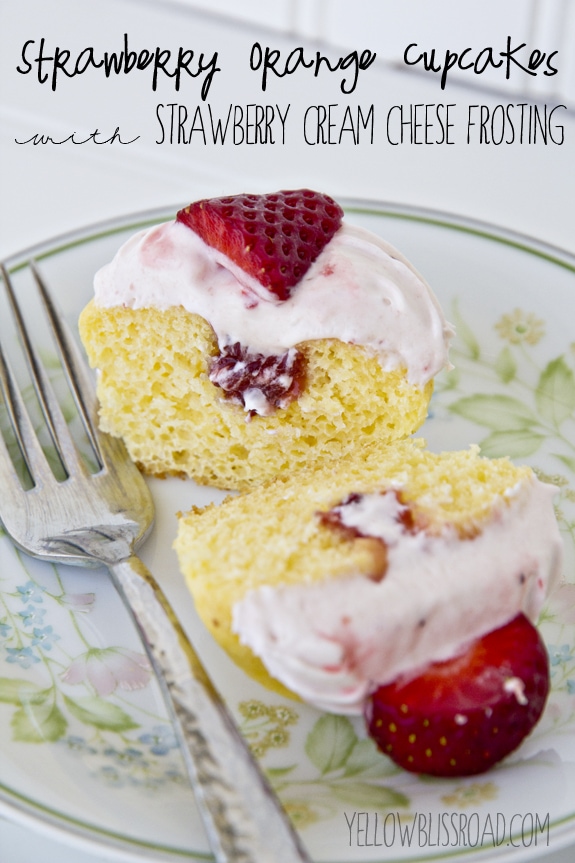 There are few combinations I like better than strawberry and orange. Something about the tangy citrus and sweet strawberry just makes my mouth water.
With just five easy ingredients, these strawberry orange cupcakes are sure to be a hit!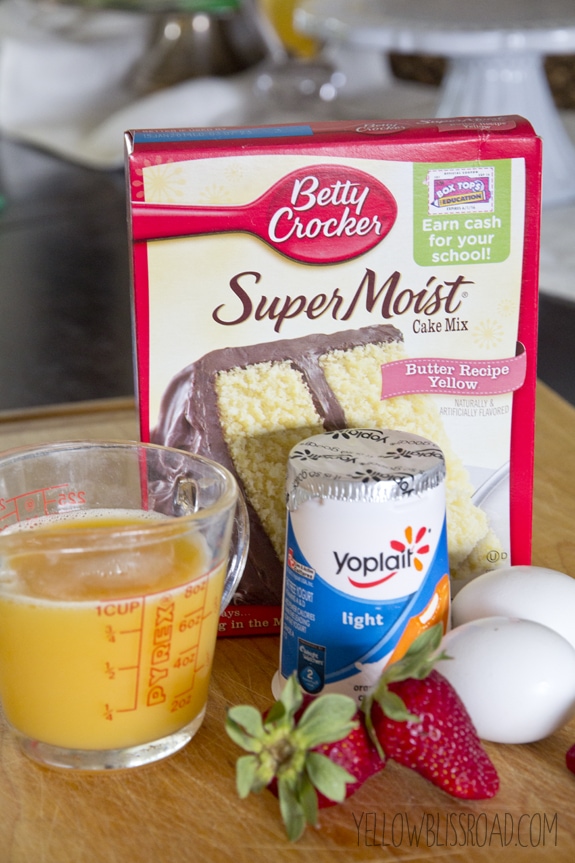 Strawberry Orange Cupcakes
1 box Betty Crocker yellow cake mix
1 container Yoplait Light Orange yogurt
1 cup orange juice
2 eggs
Strawberry jam (for filling – optional)
Icing
1 can Betty Crocker Cream Cheese frosting
1/2 cup strawberry jam
Beat cake mix, yogurt, orange juice and eggs on low speed for 30 seconds, then high speed for 2 minutes.
Fill lined cupcakes wrappers about 2/3 full with batter.
Bake for 20-25 minutes, until a toothpick inserted into the middle comes out clean.
Allow to cool for about ten minutes before adding the filling.
For the filling, fill a pastry bag with strawberry jam and squeeze out any air. Insert the tip of a pastry bag (use the smallest tip) into the top of a cupcake, about 2/3 down. Squeeze gently until the jam starts to come out the top of the cupcake.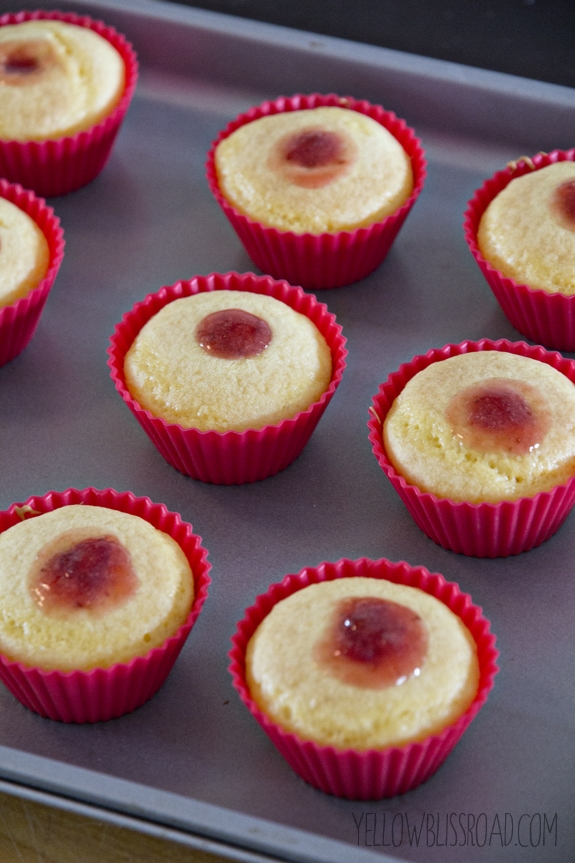 Now it's time to make the icing!
Beat the entire can of cream cheese icing plus 1/2 cup strawberry jam on medium speed for about a minute. Add powdered sugar if needed to thicken.
Frost your cupcakes, and top with a half of a strawberry for garnish.