Did you have a favorite dessert treat when you were a kid? Well, I did. Strawberry Shortcake! Even just fresh strawberries with whipped cream would do, but with that delicious little sweet piece of cake below, well that was pure heaven.
Being that it's now just about summer, and the temps are started to tip the 80s (sorry all you Southern folks who are dealing with high temps and humidity – this is why I live in Southern Cali!), I knew it was time for another cool, sweet treat recipe.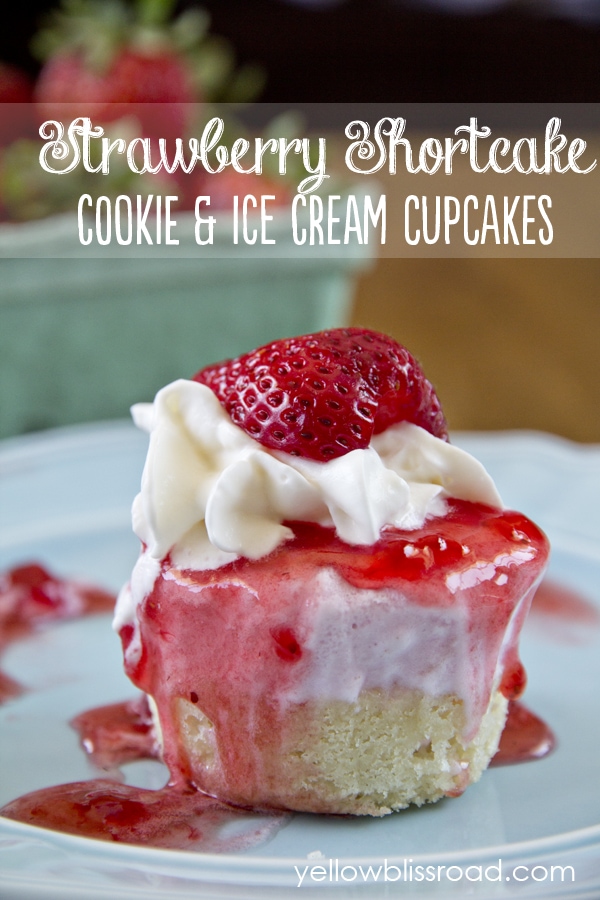 This little treat is pretty simple to make, using just a few ingredients. But let me tell you, they taste SO GOOD!! They'd be a perfect dessert for a summer BBQ.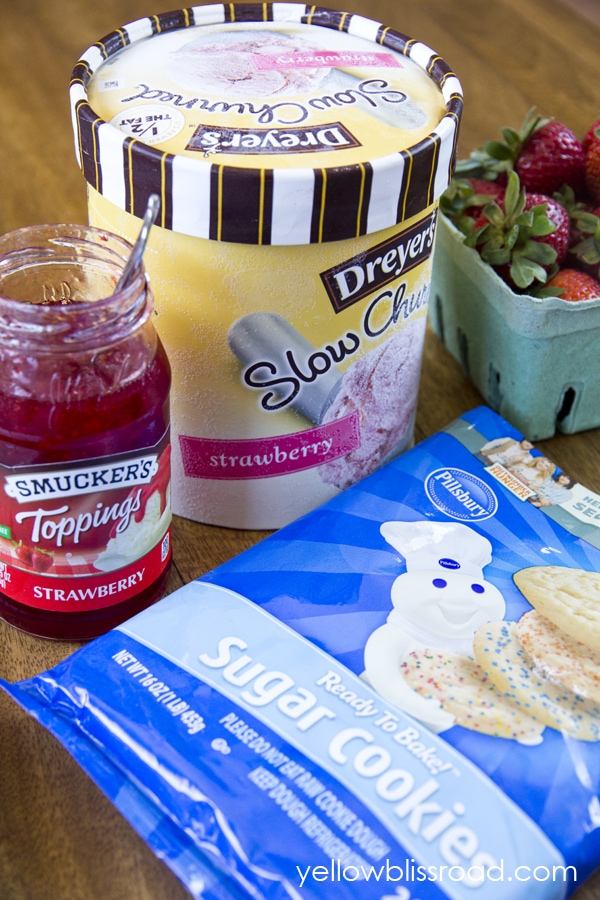 I like to use the ready bake cookies because, well, they're so much easier. You could certainly use your favorite sugar cookie recipe as well.
I also used these paper treat cups so they would be easier to remove and wouldn't leave the little indentations like cupcake liners would.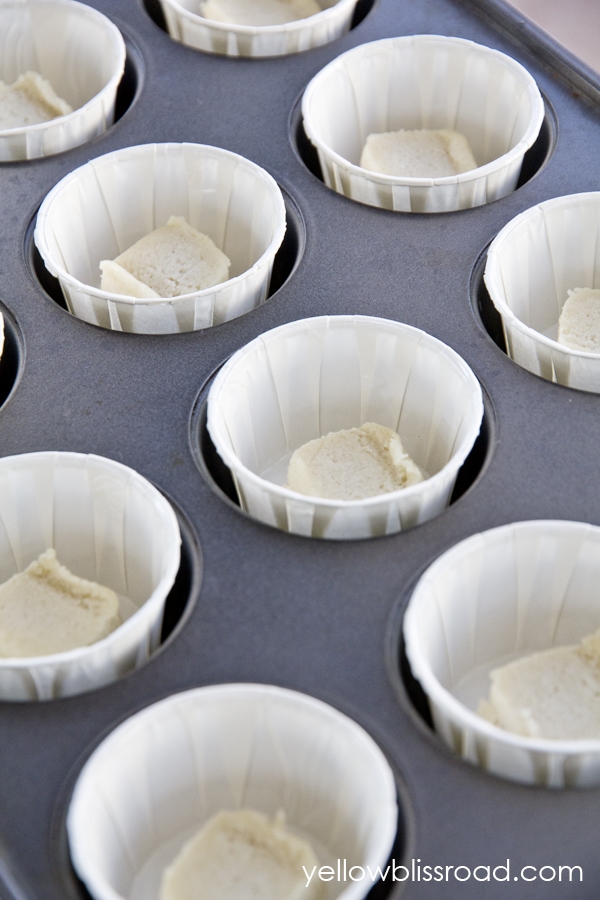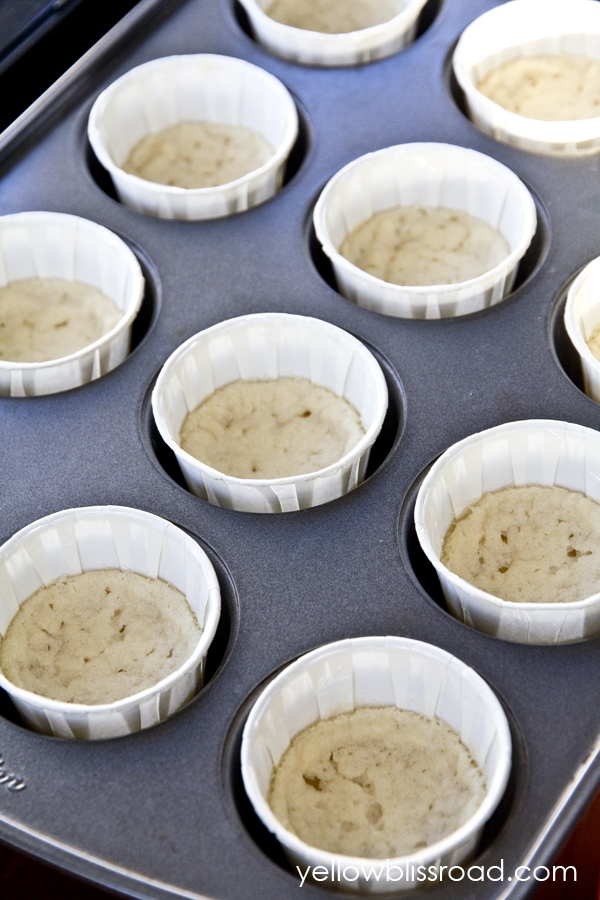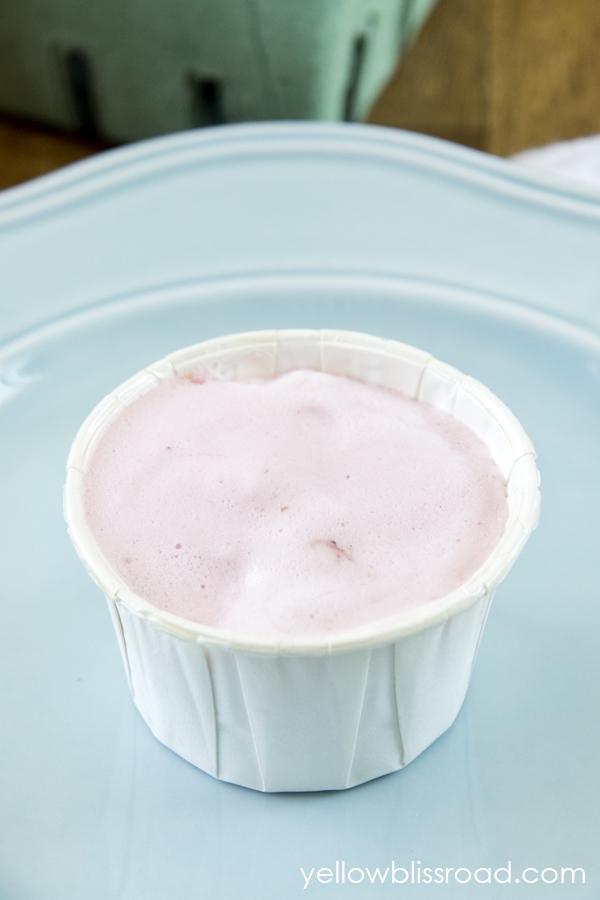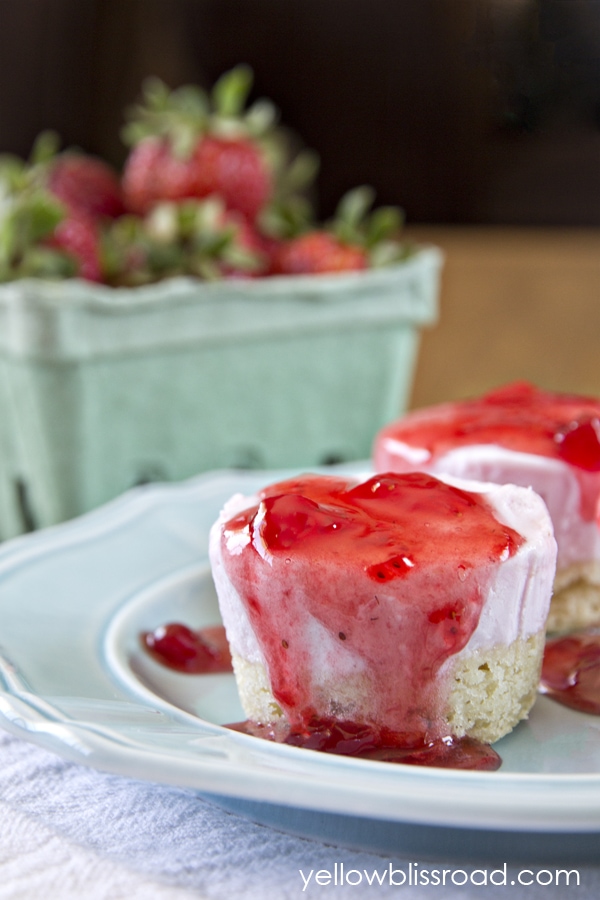 You might also like: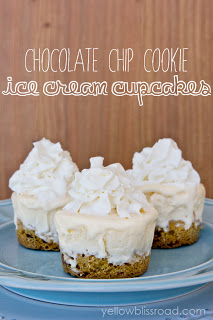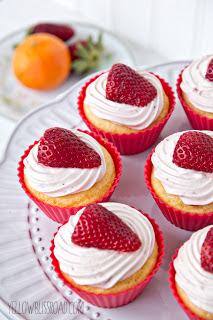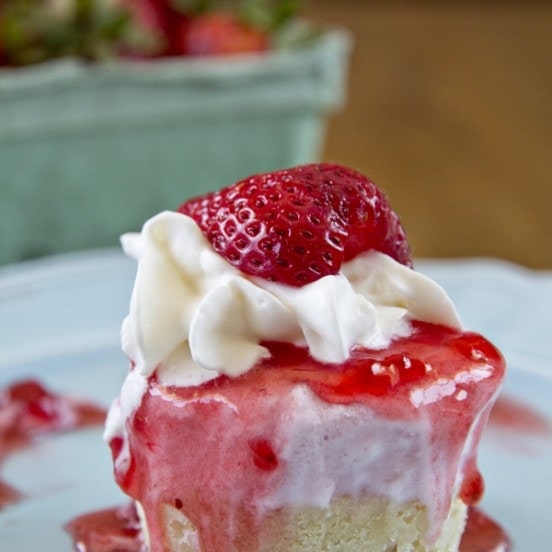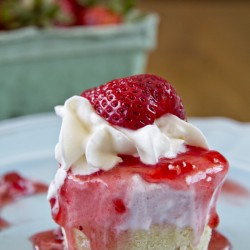 Strawberry Shortcake Cookie & Ice Cream Cupcakes
Ingredients
Strawberry Ice Cream softened (defrost for a couple of hours)
Pillsbury Ready to Bake Sugar Cookies*
Strawberry topping
Whipped cream
Fresh Strawberries if available
* your favorite sugar cookie recipe should work fine - just use one cookie scoop
Instructions
Place treat cups or cupcake liners in a muffin pan.

Bake according to package directions. Cookies will puff up during the baking process but will quickly fall, leaving a nice little well. They are still nice and chewy. Allow to cool for thirty minutes or so.

Add a scoop of strawberry ice cream to the top of each cookie and smooth out the top. Freeze for at least two hours.

Remove cups/liners and serve with some strawberry topping, and garnish with whipped cream and a strawberry. Serve immediately.