Super Power Punch and Free Printable Movie Night Planner
Friday nights are movie nights at our house. Dinner is finger food and we drink fun drinks and sit on the living room floor watching our movie. If you follow me on Instagram you've already seen a few of these ideas. What you didn't see last week was the special Super Power Punch I made to help get us in the mood for the new Super Buddies movie!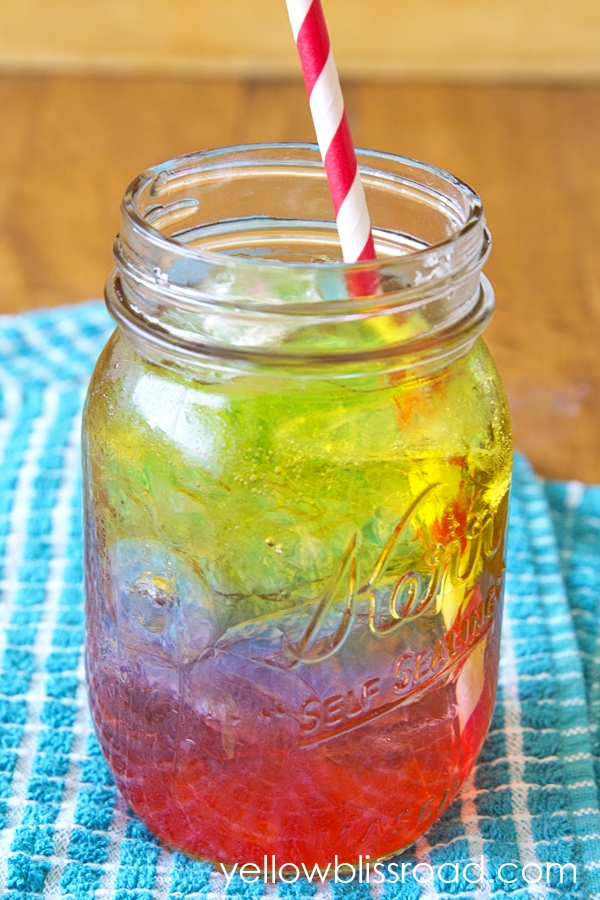 It's easy to make and packs quite a visual "punch." (pun intended – Ha!). Here's how to make it:
SUPER POWER PUNCH

Ingredients
Red Hawaiian Punch
Blue G2 Gatorade
Diet 7Up, Sprite, or other clear diet soda (must be sugar free)
Ice
Directions
1. Pour about an inch of Hawaiian Punch into a clear glass
2. Fill to the top with ice.
3. Slowly pour blue G2 Gatorade until the glass is about 2/3 full.
4. Top with colored Diet 7Up.
5. Gently add a straw (you don't want the colors to mix before you serve it!
My kids think this drink is pretty cool and still haven't figured out how I get the colors to layer like that. I told them it's because it's my super power punch!
Want to start your own movie night tradition? Here are five tips to get you started.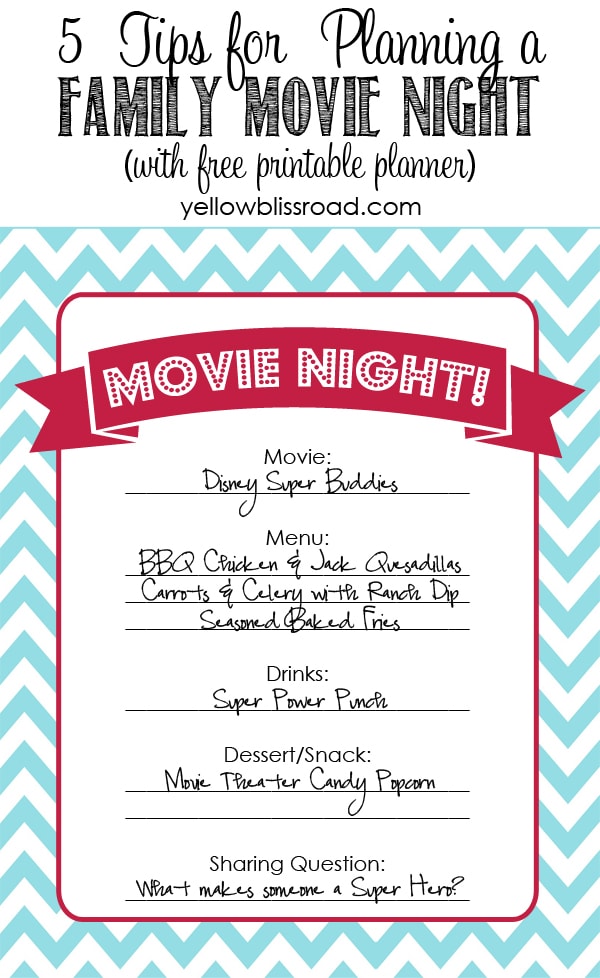 1. Create ambiance. Turn down the lights, push aside the coffee table and lay down blankets, or jump into your jammies, or even set up a projector outside. This is a special night and requires you to step up the normal dinner routine.
2. Take turns choosing the movie. Let your kids guide the movie selection by scanning Netflix with you, choosing a DVD you already own, or selecting something from Redbox. Make sure mom and dad get to choose once in a while too!
3. Choose a fun finger foods menu. No one wants to have to use a fork and spoon to eat with when you're sitting on the floor trying to watch a movie. I picked up these cute baskets in the dollar bin at Target, but I've also seen them other places.
If you follow me on Instagram, you've may have seen these simple dinner baskets.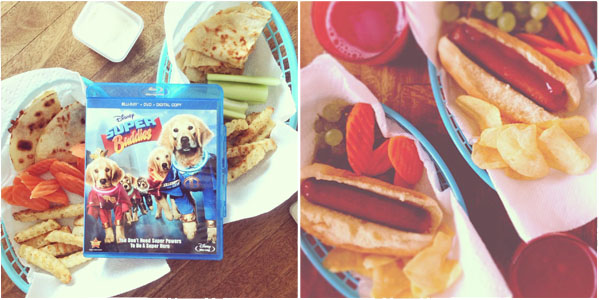 Here are some other menu ideas:
French Bread Pizza
Meatball Sliders
Shredded Beef and Black Bean Nachos
BBQ Chicken & Jack Quesadillas
Chicken Nuggets
Mini chicken sandwiches
Grilled cheese roll-ups
Rolled Tacos
Hot Dogs/Corndogs
Fruits (grapes, melon, blueberries, apples, bananas)
Raw veggies & ranch dip
Baked french fries
Chips
Don't forget dessert!
Salted Caramel Loaded Rice Krispie Treats
Movie Theater Candy Popcorn
4. Plan Ahead. Choose your movie, plan out your menu, get everyone excited beforehand – kids love having something fun to look forward to. AND it gives them a little extra incentive to be extra good on Fridays!
Here's a free downloadable Movie Night Planner to help get you started!
To download the printable, click on the link, above, and download the pdf. Attempting to download the image from this page will result in a poor quality print. All of my free printables are my gift to you and are for personal use only. They are not to be sold or redistributed.
5. Encourage discussion. Use my sharing question option at the bottom of the Movie Night Planner as an ice breaker to encourage your children to discuss thoughts about the movie, or how it's relevant to their lives today.
I hope this list gives you some great ideas for planning your own movie night and creating some fun new memories with your family.