I am so excited to share one of our family's favorite recipes today: Super Sloppy Joes! Sweet and tangy meat piled onto toasted buns = dinnertime perfection!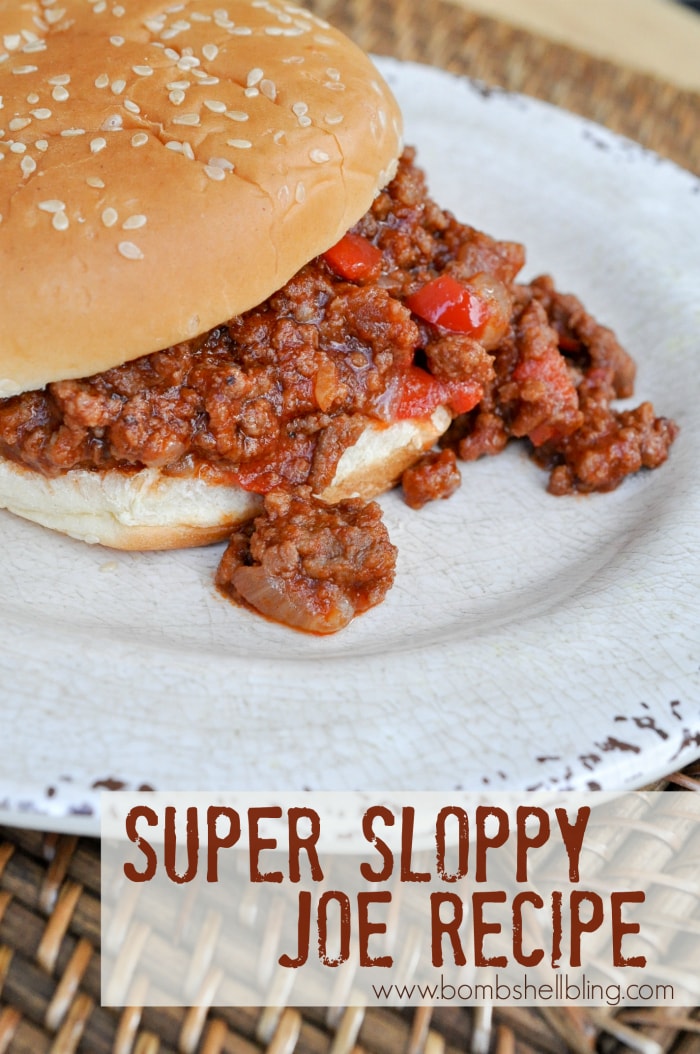 Before I begin, let me introduce myself! My name is Sarah, and I blog at Bombshell Bling. My blog is a creative collection of recipes, party ideas, holiday crafts, home decor, jewelry design, and lots of S'MORES. 🙂 One of my favorite things to share are simple, family friendly recipes that we have gotten from friends and family, and this is one of those recipes. These Super Sloppy Joes are one of my favorite recipes. It is simple and I love its sweetness!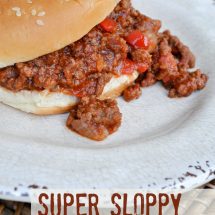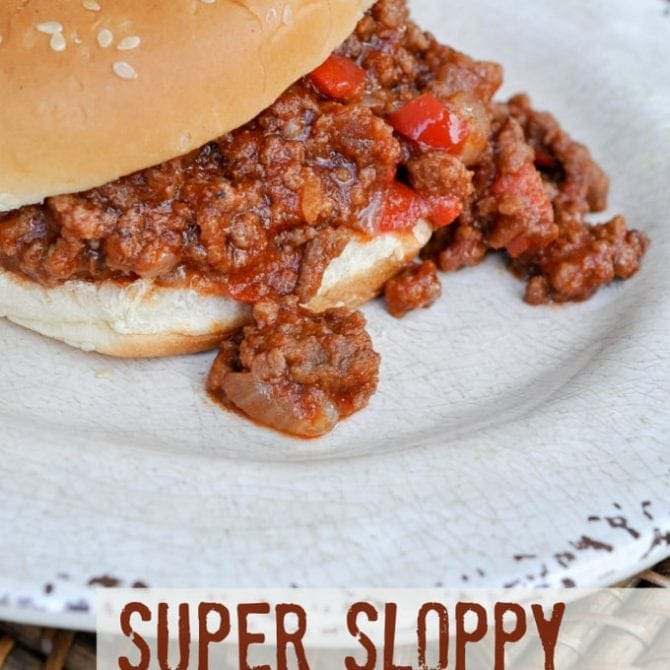 Ingredients
1 1/4 pounds ground beef
1/4-1/2 cup brown sugar
2 teaspoon steak seasoning blend
1 medium onion chopped
1 small red bell pepper chopped
1 tablespoon red wine vinegar
1 tablespoon Worcestershire sauce
2 cups tomato sauce
2 tablespoon tomato paste
8 rolls or buns toasted
Instructions
Heat large skillet over medium high heat. Add meat to the pan and begin to break it up as it browns. When the meat has browned, drain the grease.

In a small bowl, combine brown sugar and steak seasoning. Stir the sugar and spice mixture into the meat. Reduce heat to medium and stir in onions, red pepper, red wine vinegar, and Worcestershire sauce with meat until the vegetables soften, about 5 minutes.

Add tomato sauce and paste to skillet. Stir to combine well.

Reduce heat to simmer and cook Sloppy Joe mixture about 10 minutes longer, or until it has thickened quite a bit.

Pile sloppy meat onto toasted buns and enjoy!
Thanks for letting me share this recipe with you today! If you like this recipe then I know you will love some of my other recipes as well:
Copycat J Dawgs Sauce (AMAZING hot dogs!)
Shredded BBQ Chicken Sandwiches
 For more easy weeknight meals, try these: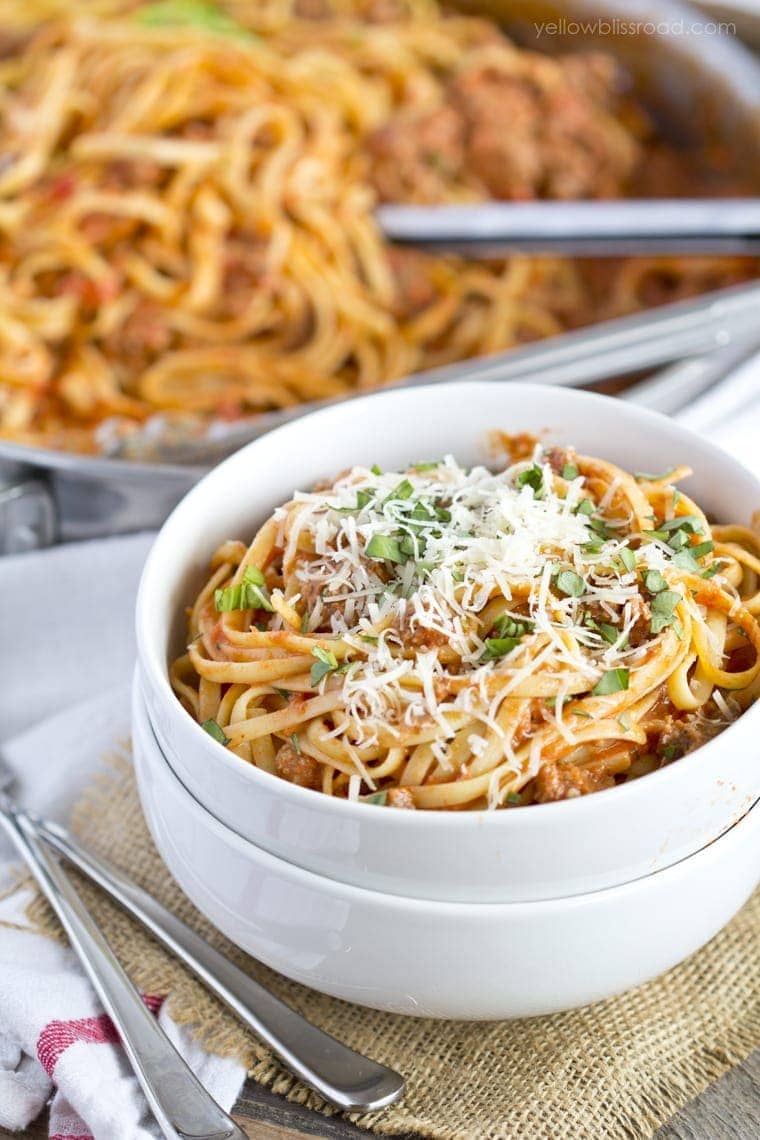 Easy Weeknight Pasta with Meat Sauce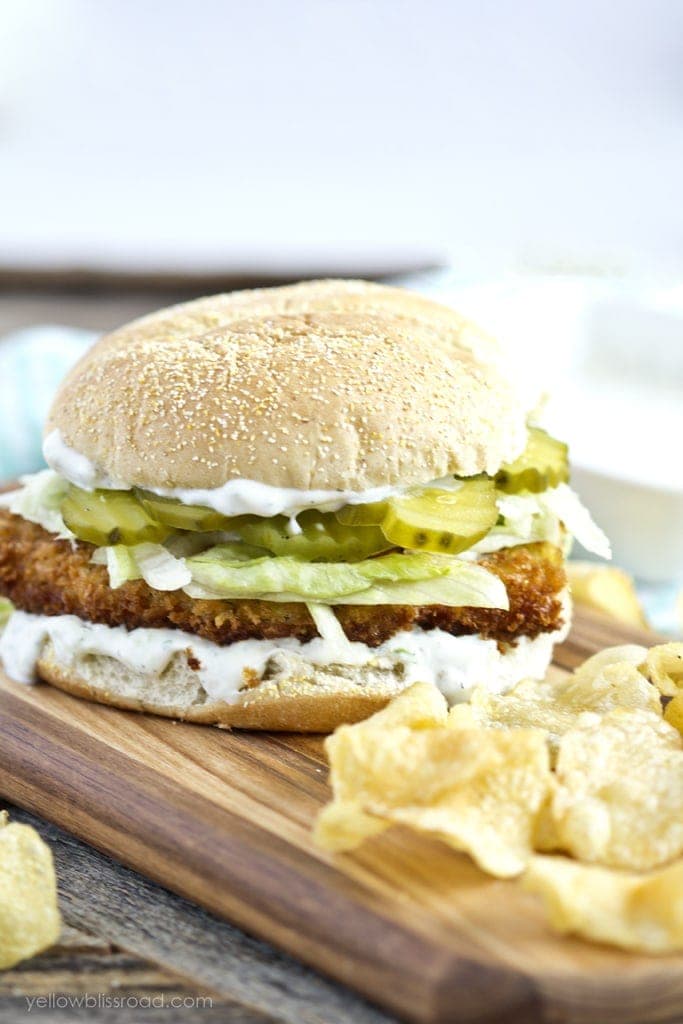 For all entrees, go HERE and for all recipes go HERE.
Hi! I'm Kristin, the creative mind behind Yellow Bliss Road where you will be inspired by tons of easy to follow recipes, lots of free printables, and a little sprinkling of life thrown in for good measure.