It's summertime and that means time to change up the mantel. Here's how I made over my mantel from spring to sweet and simple, beachy summer decor.
I have a fireplace in my home for one reason – the mantel. It's true, I haven't lit a fire in it in over six years. I'd love to share my summer mantel with you today!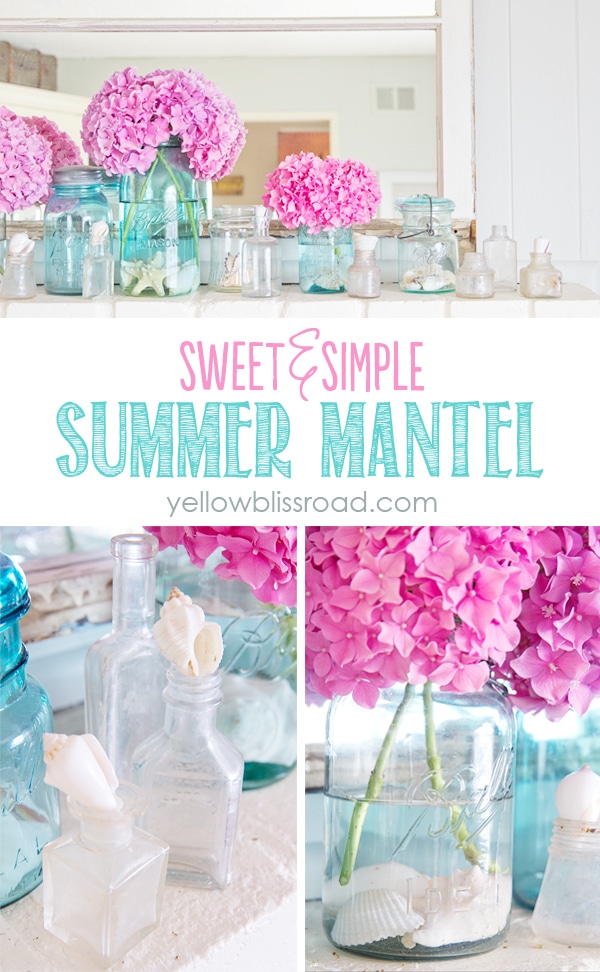 Because I loved my spring mantel so much, I decided I wanted to keep all of my jars and bottles up there and just update it for summer by adding a bunch of seashells from my collection.
Looking out my back window I realized that my hydrangea plant was in full bloom, so I decided to grab a few stems and add them to the mantel. They created such a pretty contrast with the blue jars.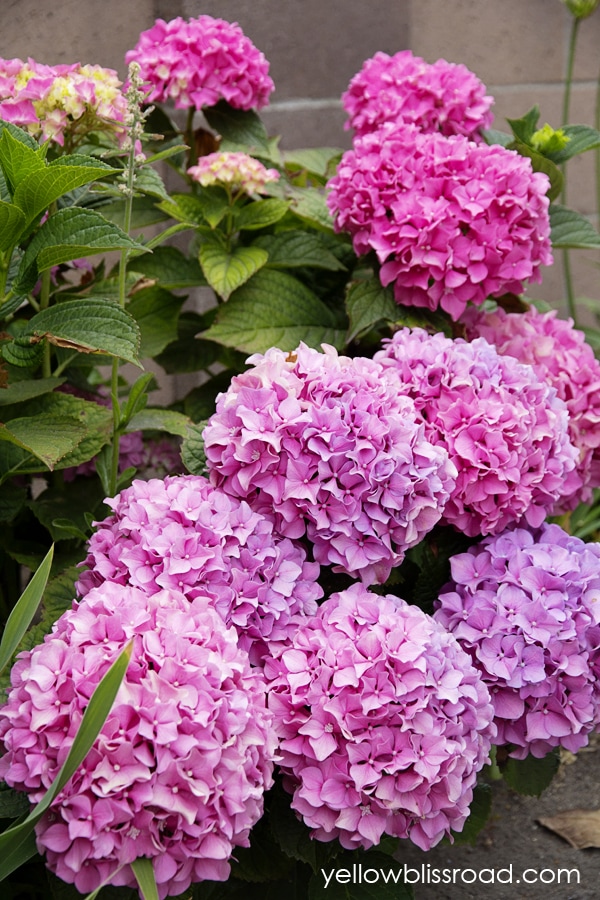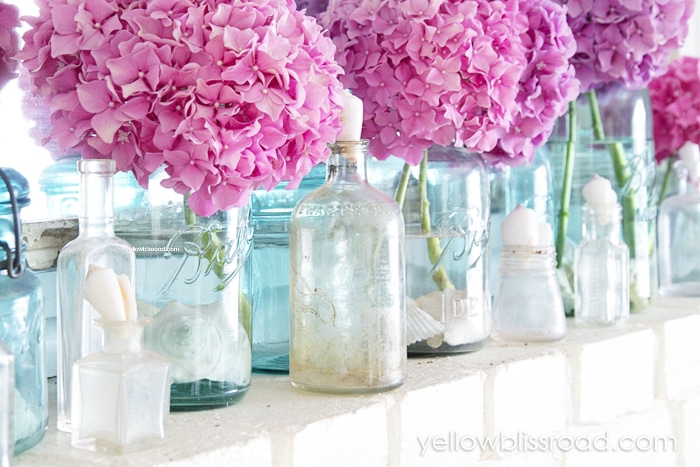 I simply poured water into the jars that already had a bunch of shells in them and added the blooms.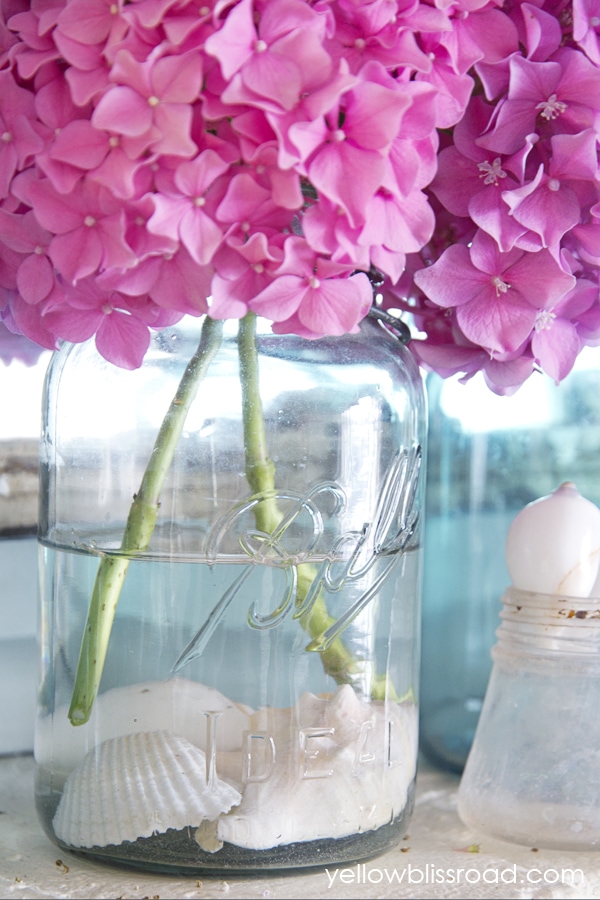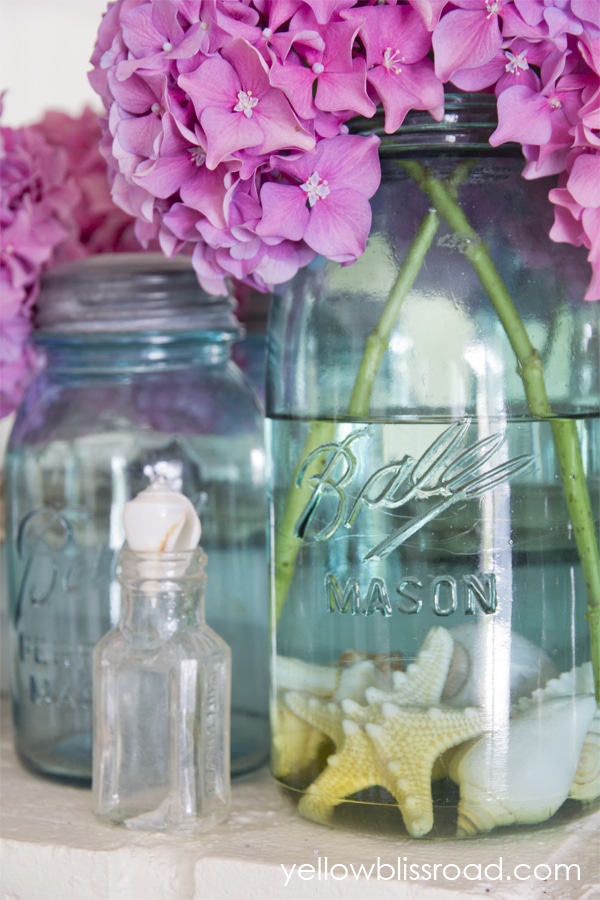 An easy way to add a touch a summer to the bottles was by topping them with seashells, as a "stopper."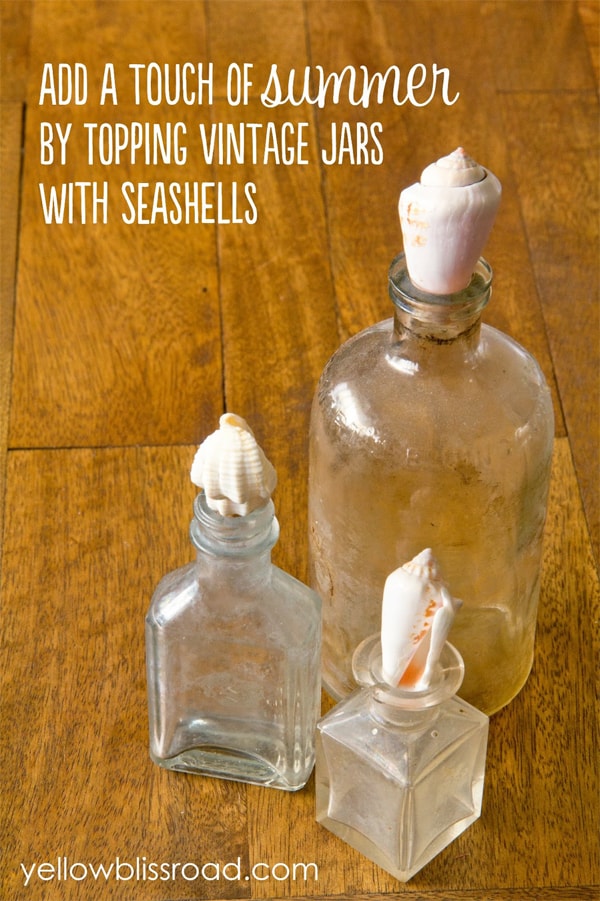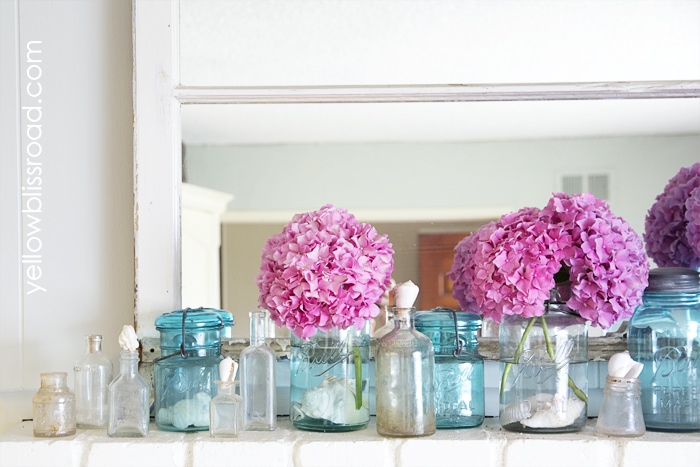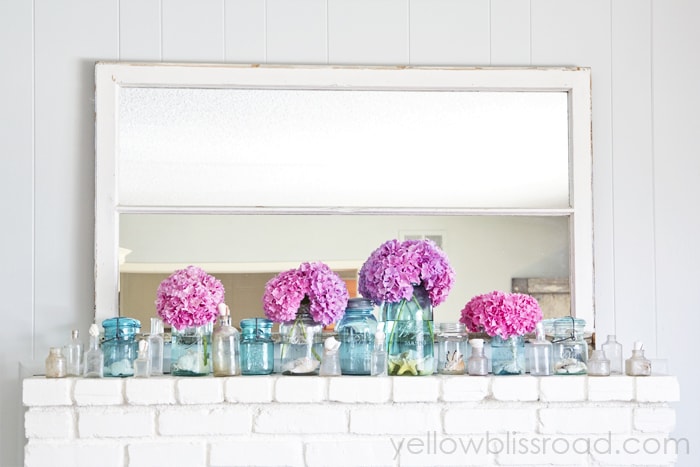 All in all I could not be more please with how it turned out, and how it adds a little bit of coastal cottage charm to my home.