**************************************************************************
**************************************************************************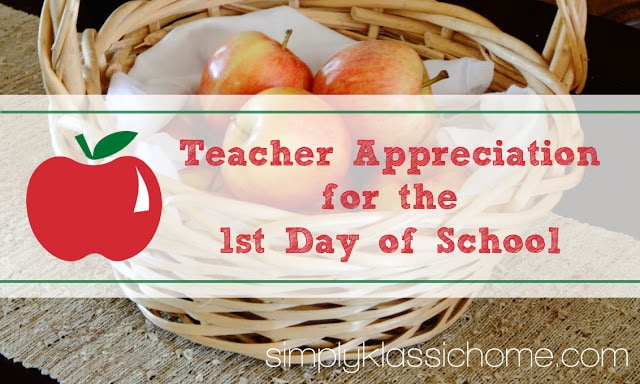 It's the beginning of August, which means the first day of school is just around the corner! I wanted to share a fun and cute idea for showing a little teacher appreciation for those hectic, stressful first days of the new school year.
Before entering my current position as a Church Administrator, I was a Preschool teacher. One of the things I remember fondly, was the little ways parents showed their appreciation for us; they really touched my heart. I decided long ago that when my children went to school, the teachers would always know how much I appreciated the hard work and dedication they put into their field.
Each year, I put together a few little gifts for the kids' teachers and the staff at the preschool. It's a small school, just five staff members.
I am a big believer in keeping it simple, and that the smallest gestures can make the biggest impact.
Here's what I did last year: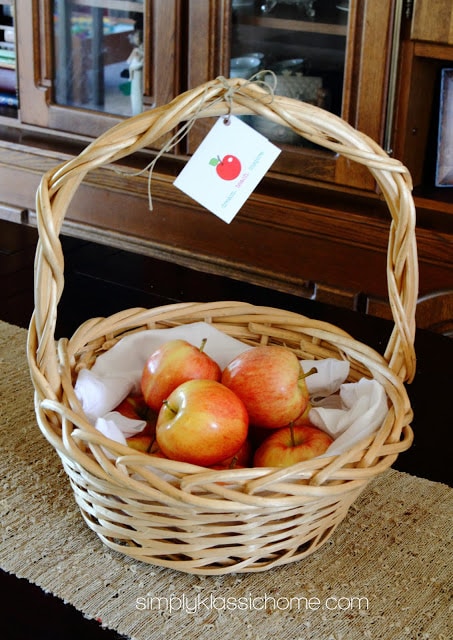 I just wanted to do something very simple for the whole staff. I decided to give them a little healthy snack, since I know how long those first few days of school can be.
I used google search to find a cute clipart apple and I created a simple notecard: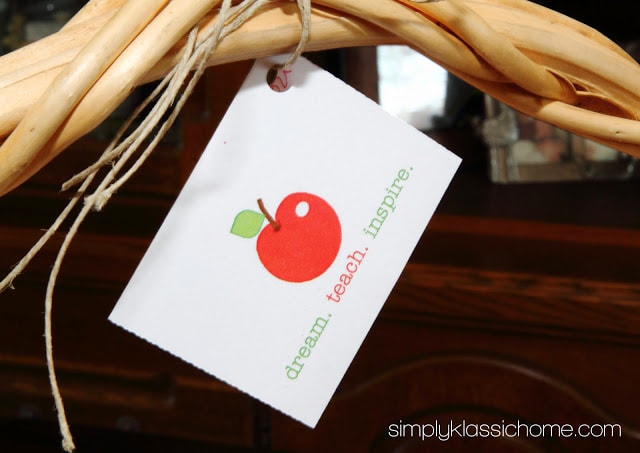 I also included a hand written note inside, wishing them all blessings on the first day of school and through the year.
I also put some small bottles of hand sanitizer and a few chocolates in a small bag and tied it with the same little note card, including a personal note for each teacher.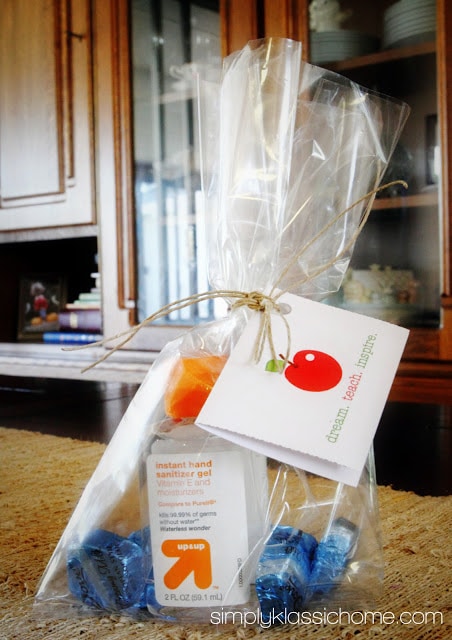 The whole set of gifts cost me about $10, and went a long way to help them all feel appreciated, as the year is just getting underway.
How do you get ready for the first day of school?