Tips for a Not-so-Scary Halloween Party
My kids love Halloween, but not the scary stuff. If your kids are like mine, I've got some tips to help you plan a not-so-scary Halloween party for them!
This is a sponsored post written by me on behalf of The Hershey Company for IZEA. All opinions are 100% mine.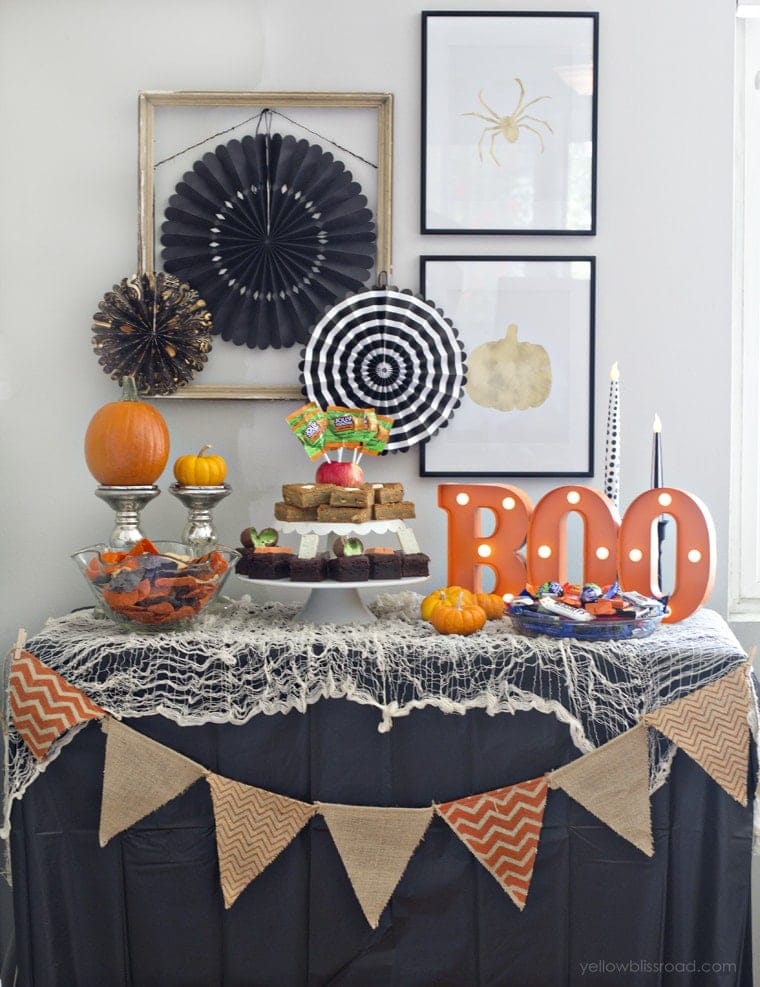 NOT SO SCARY HALLOWEEN PARTY IDEAS
Halloween is a fun time of dress up and make-believe, and of course delicious candy and treats. But it really doesn't have to be scary and spooky if you don't want it to be. Now I know that there are tons of people who love the scary/spooky side of Halloween and there's nothing wrong with that, it's just never suited my personal taste. Mostly because I scare a little too easily!
This year I came up with some cute ideas to help you plan a spooktacular non-scary Halloween party. These ideas would be great for school or church parties, or even just at home with your family. Did you know that Americans of all ages celebrate the mystery of Halloween – in fact, 34 percent of people attend or throw Halloween parties? Why not be one of them this year!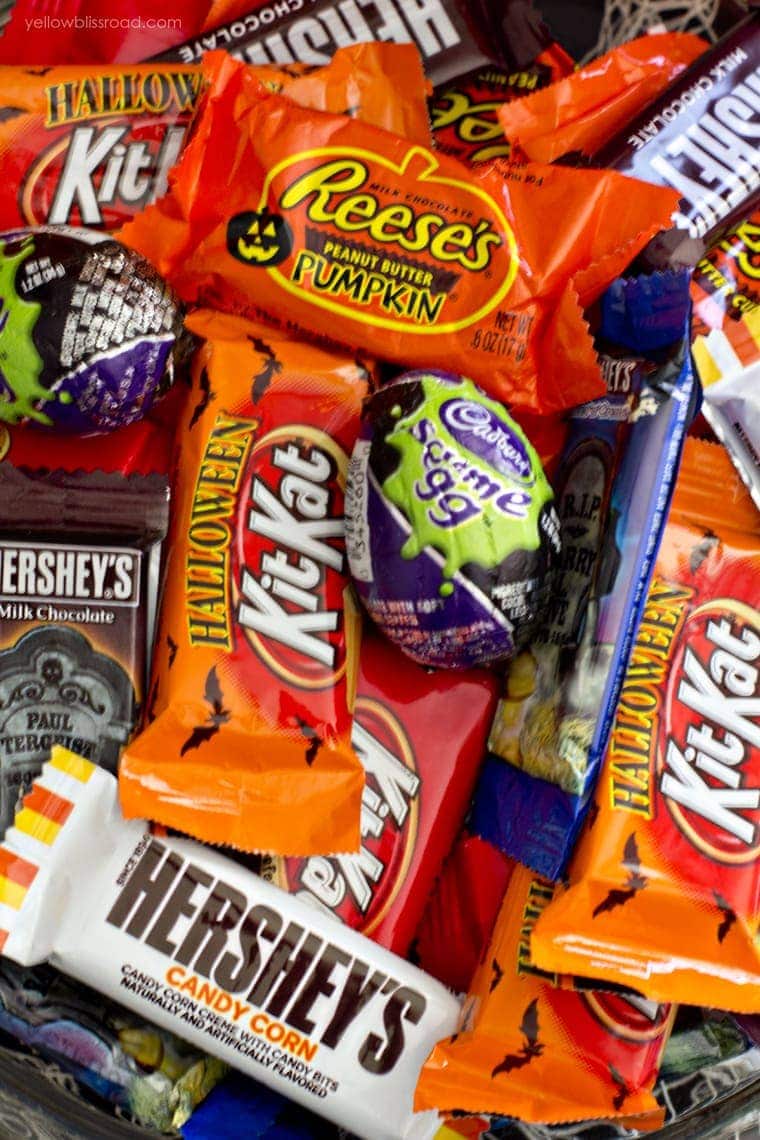 Hershey candies set the stage for any spooktacular Halloween celebration. I mean, you can't have a party without Reese's Peanut Butter Pumpkins, right?! There are a few new treats this year that I thought would be perfect to dress up my frosted chocolate brownies this year, like orange candy coated Kit Kat® bars and Cadbury Screme Egg Candies.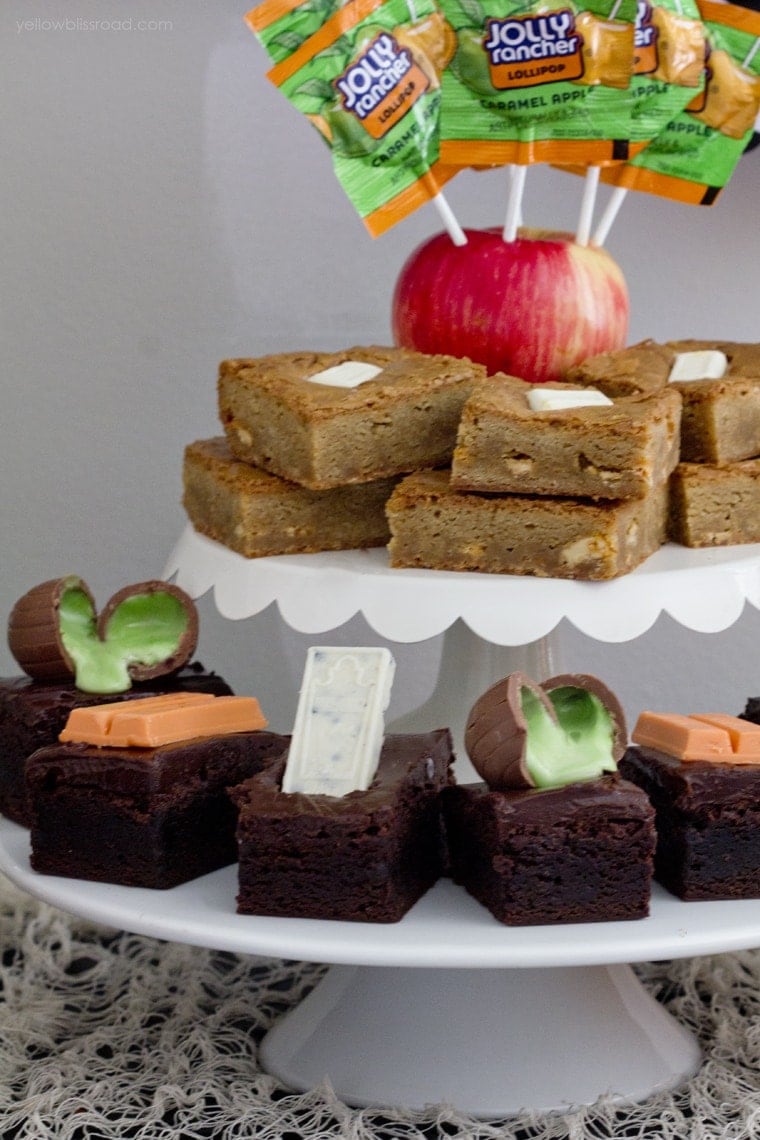 I was super excited about these Cadbury Screme Egg Candies, since I love the Easter ones. These are so fun with their bright green "slime" in the center.
Blondies are one of my favorite treats of all time. I don't make them nearly often enough. To make them Halloween-ish (that's totally a word) I added some Hershey's Candy Corn bars that I chopped up. So yummy! I used this recipe for the blondies (minus the mix-ins) and added about a dozen of the Candy Corn Bars chopped up.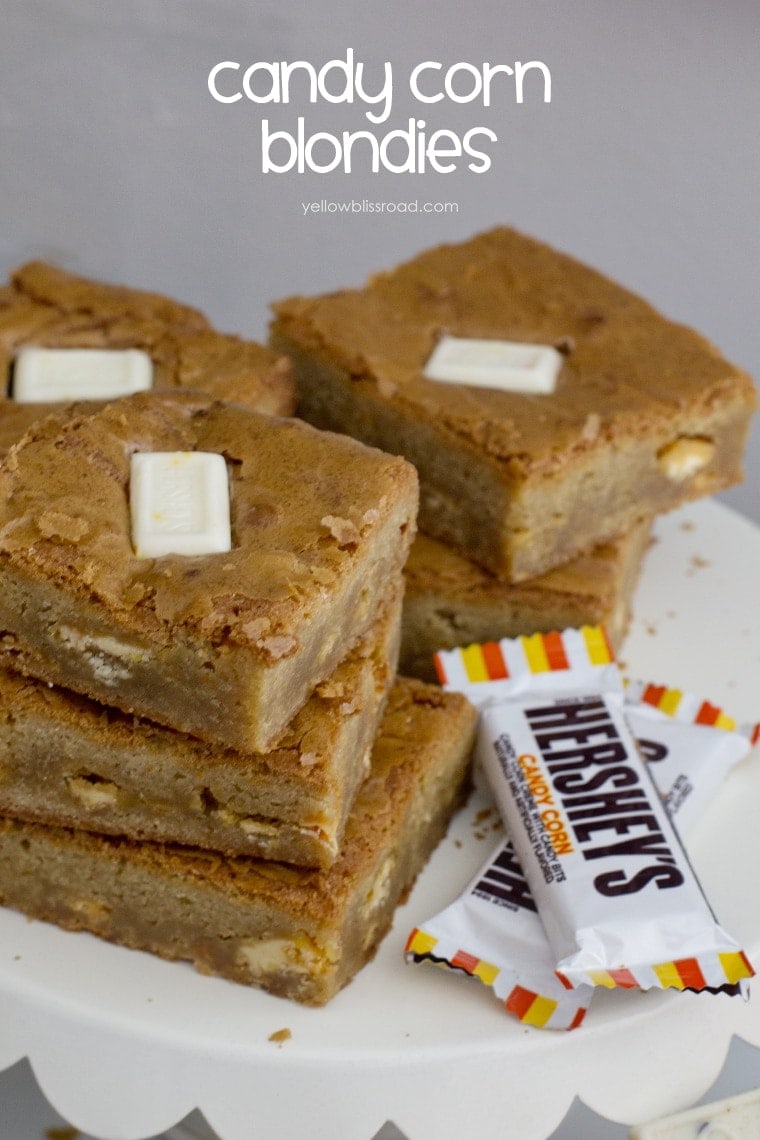 The decor mostly came from Target or was stuff I had on hand. The gauze-y material is perfect to give a spooky vibe as the base of the dessert table with the black plastic tablecloth underneath. The "BOO" sign and faux candles with real pumpkins mixed add some of the classic orange and black. The black and gold pinwheels look, dare I say "pretty," and complete the look!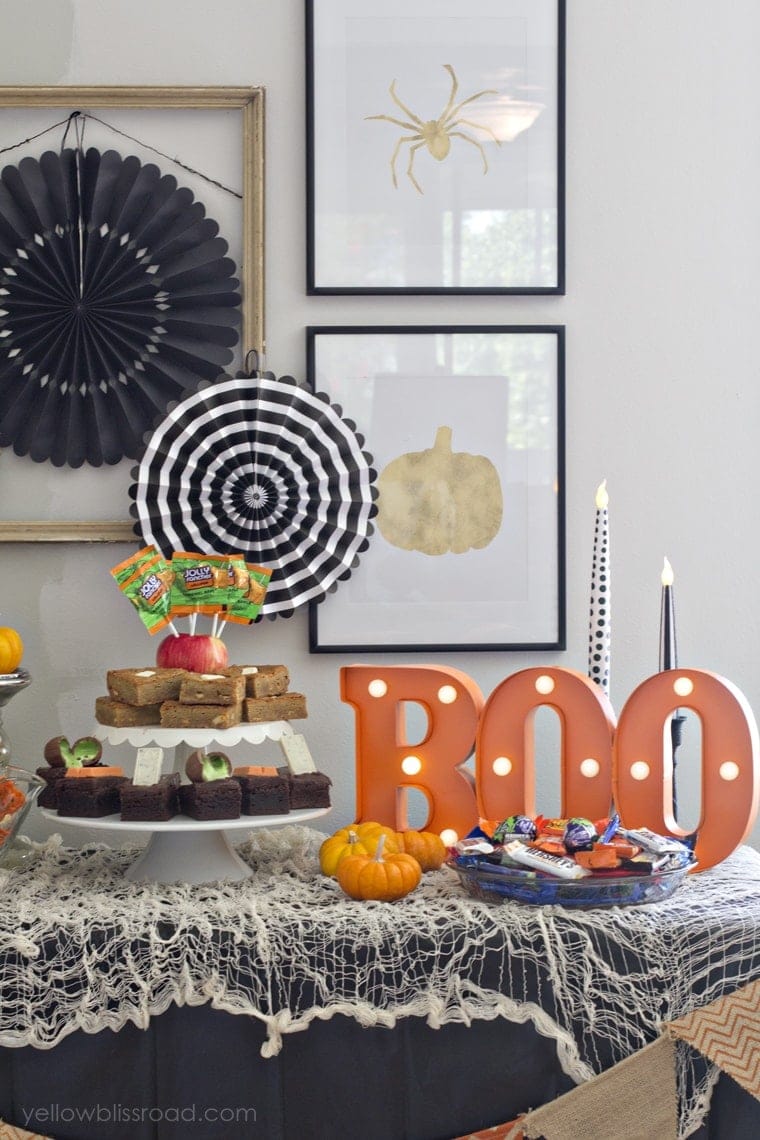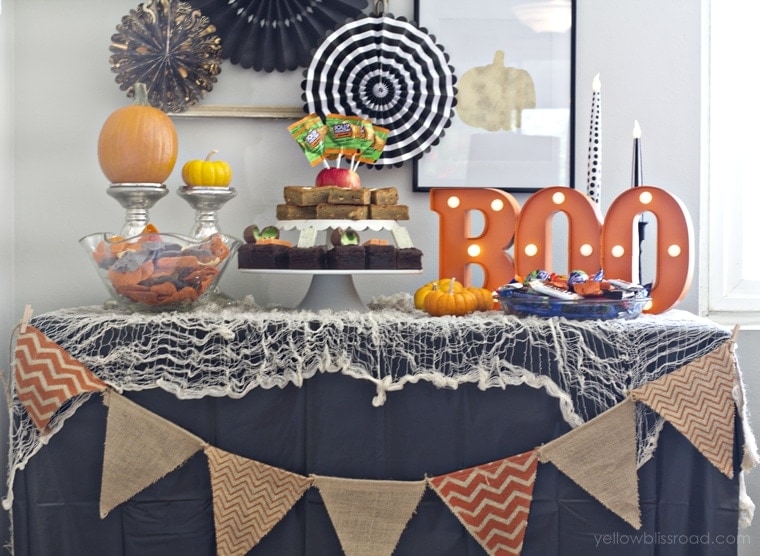 To finish off the non-scary spooky look I added some gold foil prints that you can download for free HERE.

Be sure to have some take home treats for your guests as well. These cute little tags make the perfect addition to a little treat bag. Download the tags for FREE here.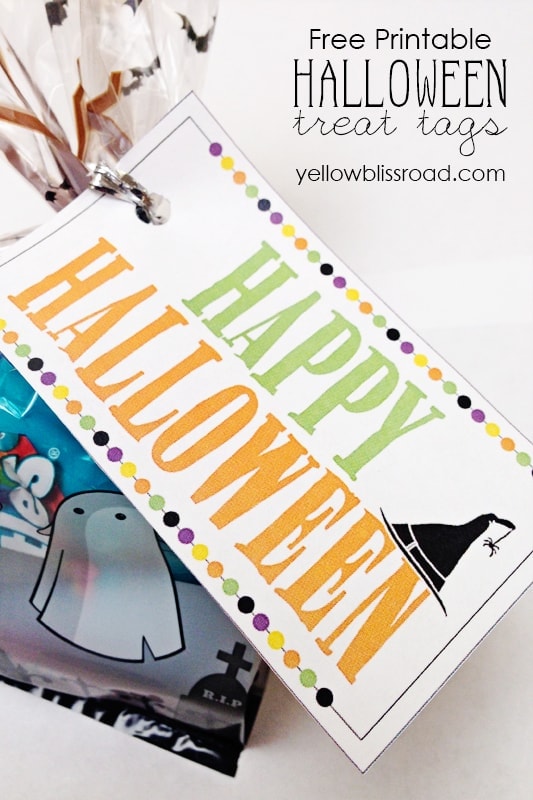 What's a party without a few crafts? These would be easy and fun for kids and adults alike.
With these ideas and tips you can create a fantastically not-so-scary Halloween party for your little monsters! Visit the Hershey's website for more Halloween party ideas, and click here for more costumes & crafts and here for more Halloween recipes.