It's been a while since I've talked about my favorite fonts here so I thought it was time for a post. I am constantly adding new favorites, rotating some out, and searching for specific fonts. But the one font designer that I can always count on to create something amazing and beautiful is Kimberly Geswein. Her fonts are classic and I have to say I love the musical names, like All of Me and Counting Stars…although I usually end up singing to myself while I work.
Anyway, I thought it fitting that I share some of my favorite KG Fonts so I put together a list for you, complete with links so you can download them for yourself.
Don't know how to download and install fonts? Go HERE first.
For more lists of free fonts and how to pair them, check these out (click on the image):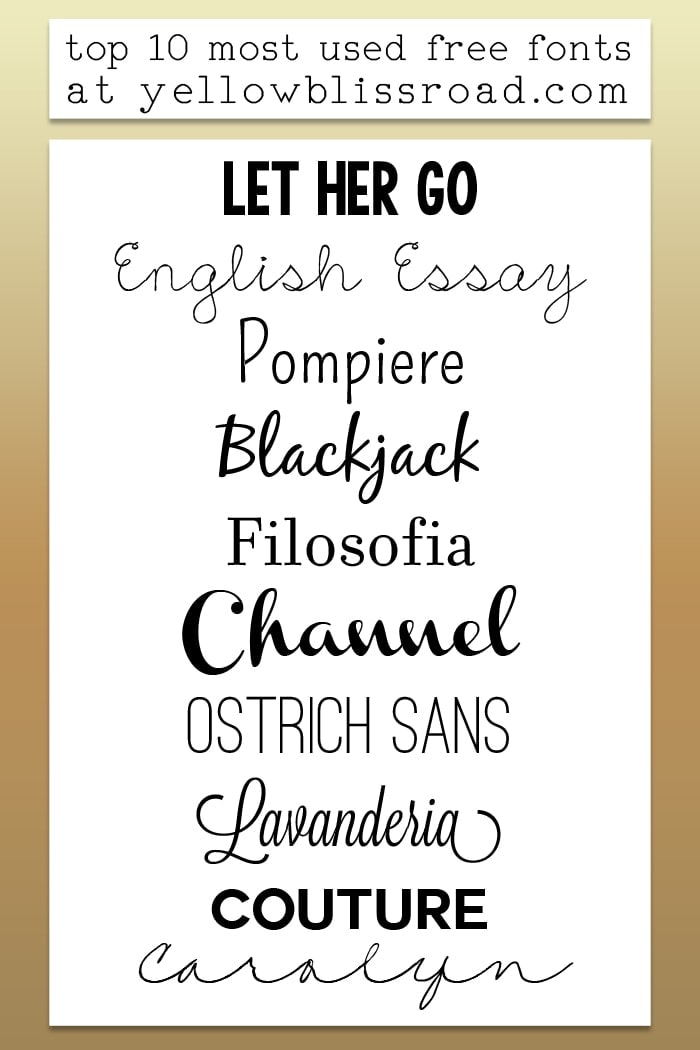 Hi! I'm Kristin, the creative mind behind Yellow Bliss Road where you will be inspired by tons of easy to follow recipes, lots of free printables, and a little sprinkling of life thrown in for good measure.