Top Ten Posts of 2013 and a Year in Review
Hey guys! This is one of my favorite posts to write – The Top Ten Posts of the Year! It's a chance to look back, check out the posts that you guys loved most here at Yellow Bliss Road, share what my favorites were, and share a little bit of what's in store for 2014. And what's even more fun, is that at the end of my post, you'll be able to take a trip around the blogosphere at some of my favorite people, and THEIR top posts from the past year. There is such a variety of topics so sit down, grab a cup of coffee, hot chocolate, or whatever you happen to be drinking and settle in. You're going to want to be here a while!

A lot of things changed around here, the blog grew (and grew, and grew), and continues to grow!. The most notable change is the name – I went from Simply Klassic (boring, right?) to a name that I LOVE and that fits me really well – Yellow Bliss Road. I attended my first blog conference, which was AMAZING, and have made countless friends. I moved the blog to WordPress, which scared the bejeebers out of me, but I'm so happy I did it, and I gave up my graphic design business, which was even tougher.
I am so grateful for all of the experiences this blog has given me, but most of all I am grateful for the loyal readers and friends I have made along the way. I've got so many plans for this blog in 2014. I'm blessed and super excited to be part of some creative teams on some of my favorite blogs and I'll be sharing more about that soon.
Ok, let's see what some of your favorites were!
You guys are LOVING the one pot meals just as much as I am. Don't worry, there are tons more recipes coming in 2014! One Pot Meals made up several of the top spots, but we're going to count that as number one.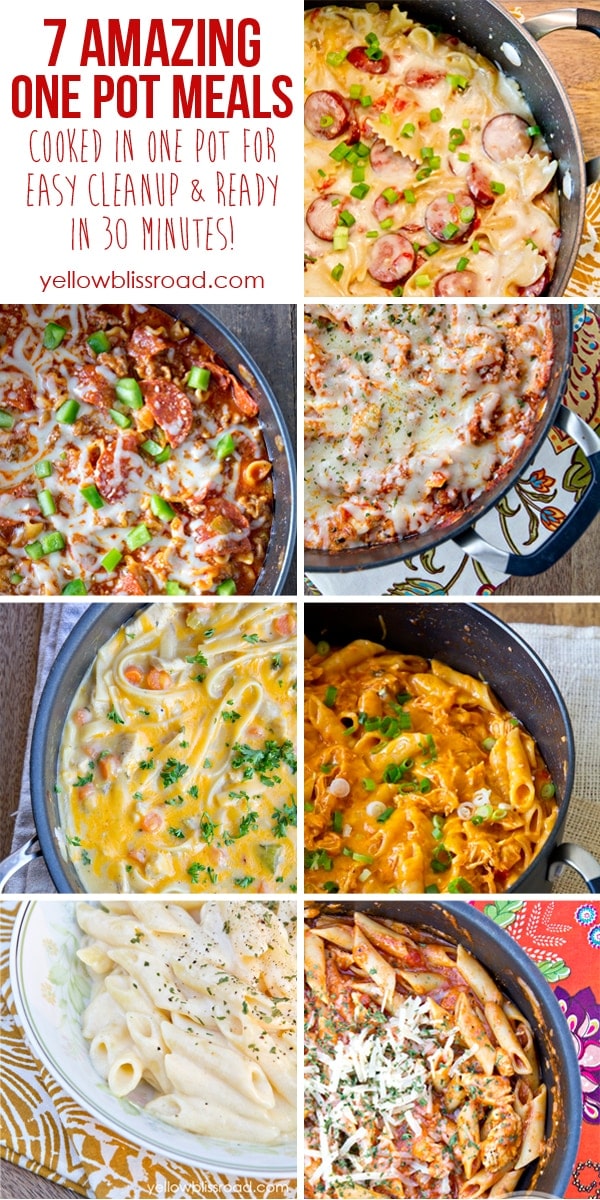 One Pot Cheesy Sausage Pasta / One Pot Pizza Pasta / One Pot Stovetop Lasagna / One Pot Creamy Chicken and Noodles / One Pot Cheesy Chicken / One Pot Macaroni and Cheese / One Pot Chicken Spaghetti
Ok, next up are the free printables. Who doesn't like a freebie right? Free printables are an easy way to add creative art to your home and seasonal decor, or dress up gift packages.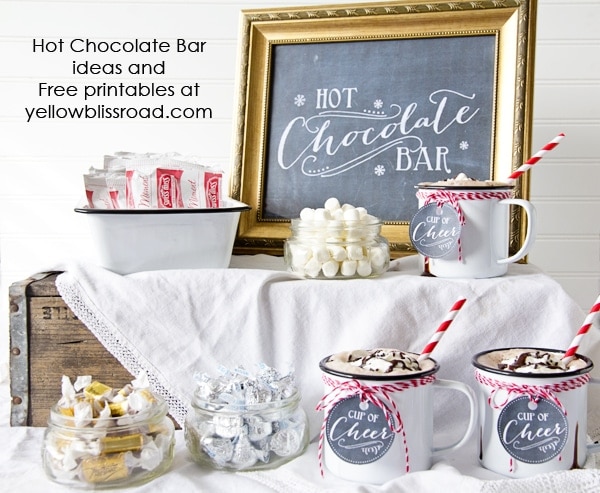 The Hot Chocolate Bar printables were by far the most popular of all!
Also very popular were my chalkboard alphabet bunting, which includes the whole alphabet so you can use them for any occasion!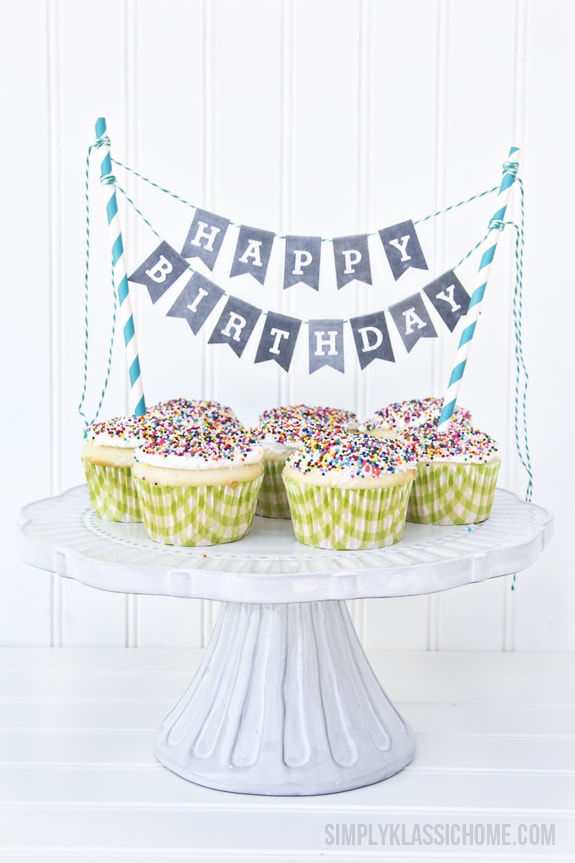 And of course, the first and last day of school chalkboard printables were quite the hit.
First Day of School Chalkboard Printable
Last Day of School Chalkboard Printable
You guys also loved my font combination round ups. There are so many beautiful fonts out there and it can be rather difficult to figure out which ones go best together. I gave you a little helping hand with nearly 50 beautiful combinations!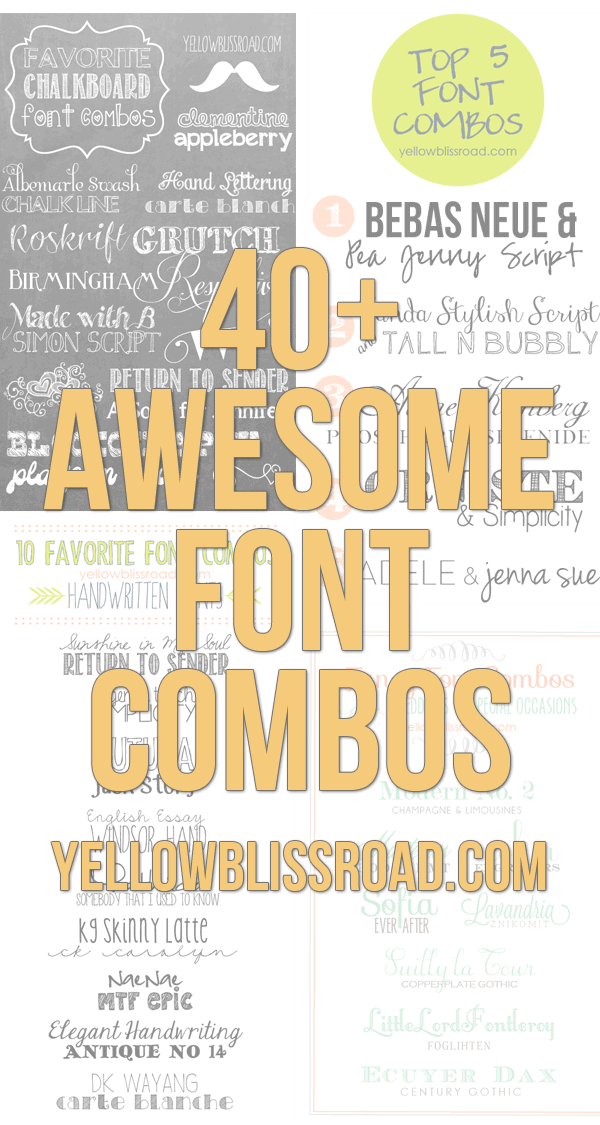 The Handwritten Font Combos received the most love this year. New fonts are popping up all the time so it's about time to update some of these. Watch for more in the coming months.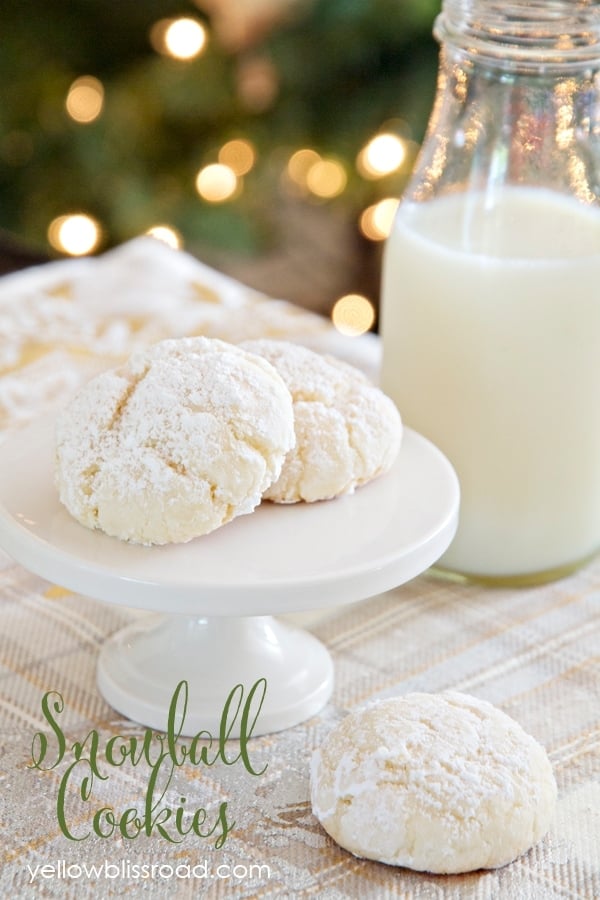 I discovered Cake Mix Cookies. Holy easy and delicious Batman! These have become my go-to for anytime I need to make cookies for an event. My most popular that I shared were my Snowball Cookies, but I also shared Carrot Cake, Apple & Cranberry Spice, and Cookie Sandwiches.
The focus of the blog switched a bit this year to more food focused, but I still shared some fun projects and room makeovers. Here are a few of my favorites (and yours!).
I organized my cleaning closet. Now, this might now seem like a big deal, but check out the before and after photos, and you'll see how much this simplified my life! It's one of the few organizing projects that I've really been able to stick to!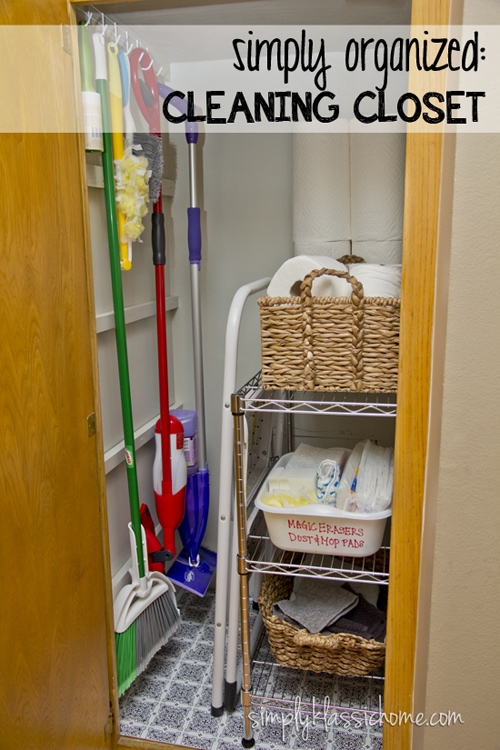 I made over my sons room with a fun Star Wars inspired industrial theme.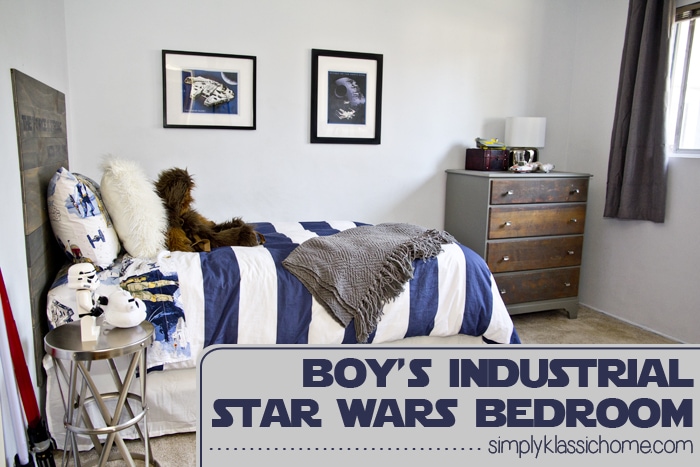 Star Wars Inspired Boys Bedroom
In the spring, I had some fun working with the Peeps company and creating this colorful and tasty Peeps Popcorn.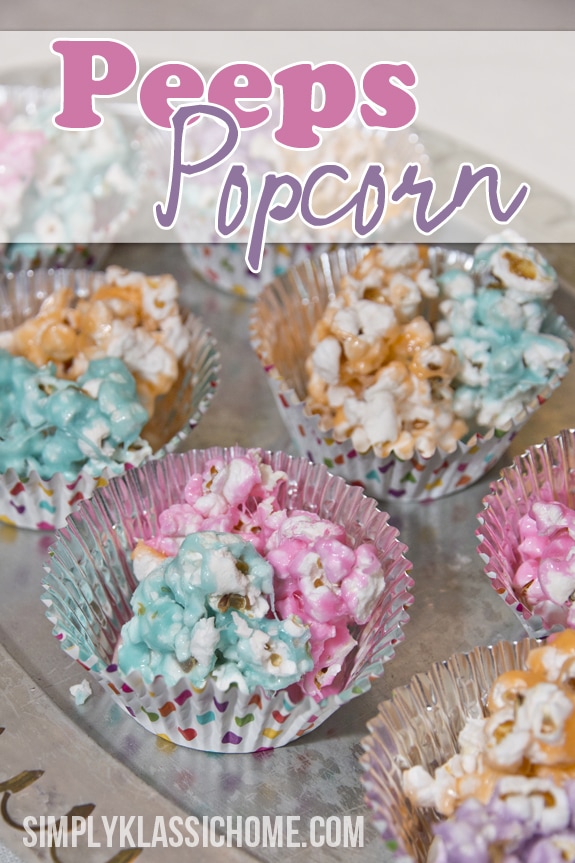 Last but not least, readers were always asking how I create my printables, chalkboards especially. Here's a post with some great tips for creating your own!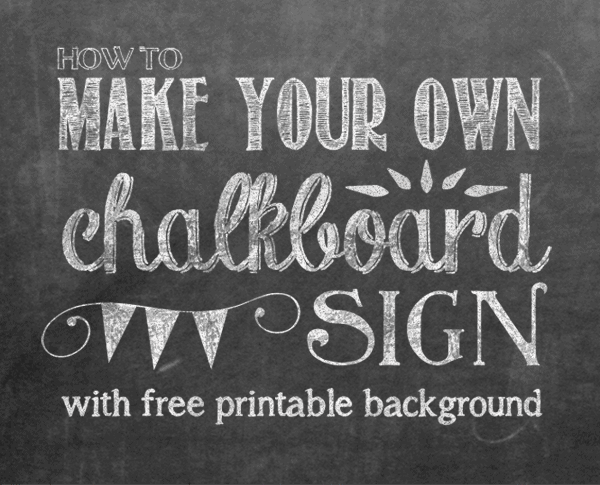 How to Make Your Own Chalkboard Printable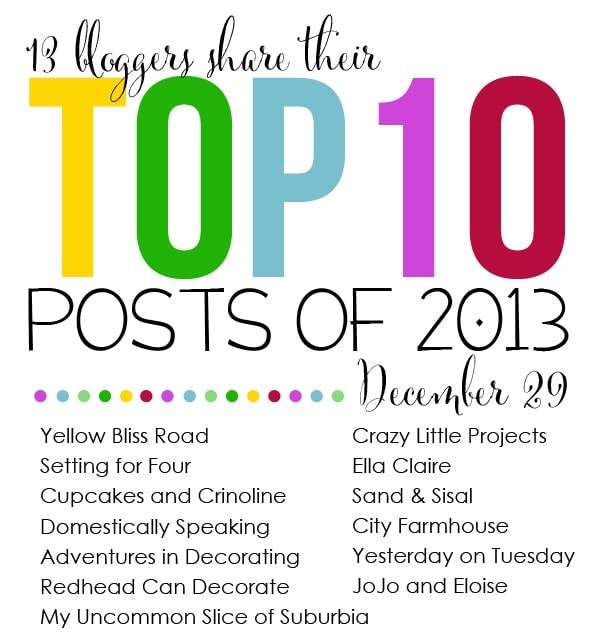 Be sure to visit the other blogs in the hop – there is so much talent and creativity to be shared!
Kristin from Yellow Bliss Road
Mary Beth from Cupcakes and Crinoline
Heather from Setting for Four
Kirstin from My Uncommon Slice of Suburbia
Maryann from Domestically Speaking
Kim from Sand and Sisal
Kristen from Ella Claire
Angelina from JoJo & Eloise
Julie from Redhead Can Decorate
Malia from Yesterday on Tuesday
Amber from Crazy Little Projects
Jennifer from City Farmhouse