Hey again, remember me? It's Kristen from Down Home Inspiration and I am so excited to be back and sharing this super cheap, super sly transformation with you all today!
Let's be honest, how many of us here are looking for Pottery Barn design on dollar store budget? Yep, that's me back there raising my hand. That's why this tutorial for changing dollar store buckets into industrial drink coolers was perfect for me, and hopefully it will be for you as well.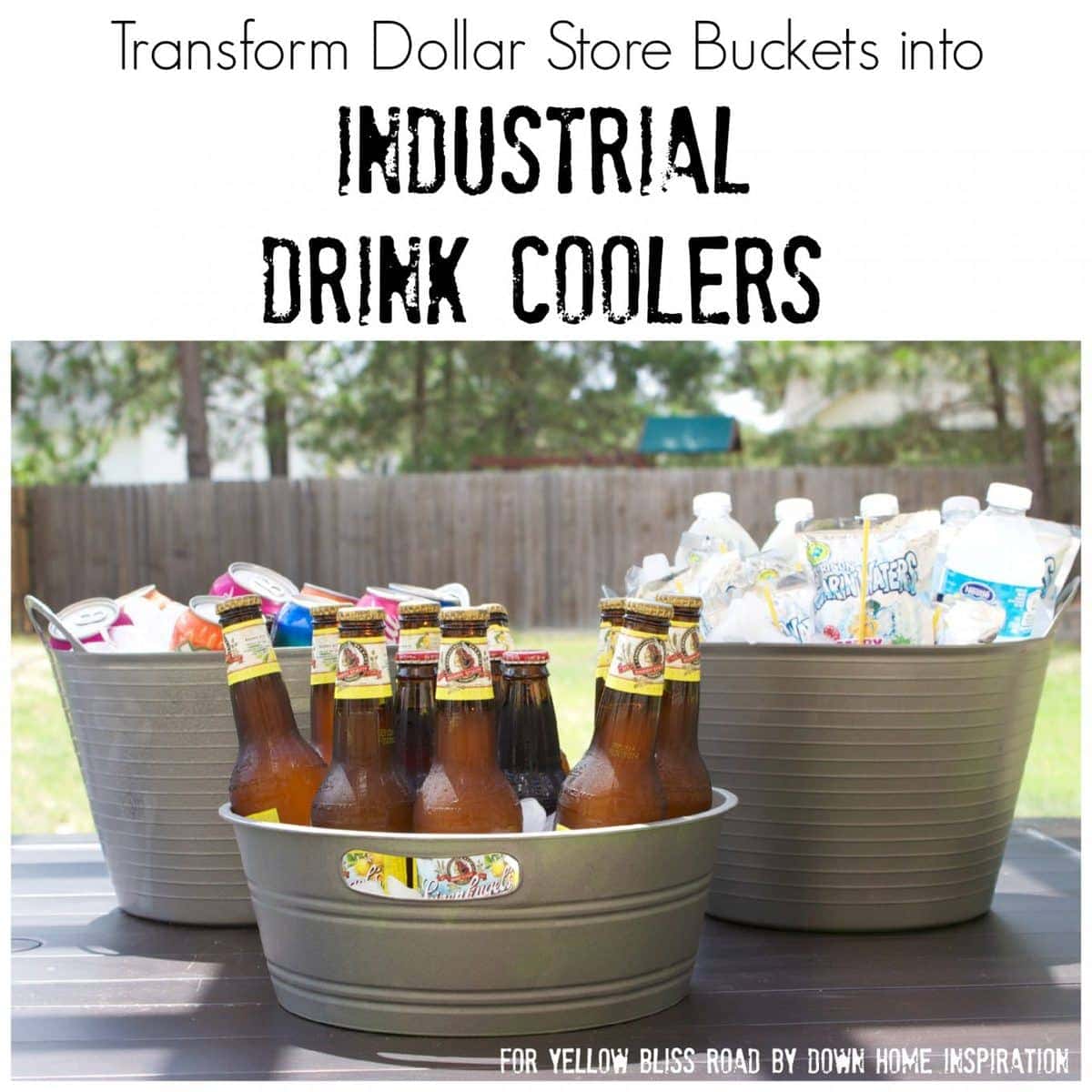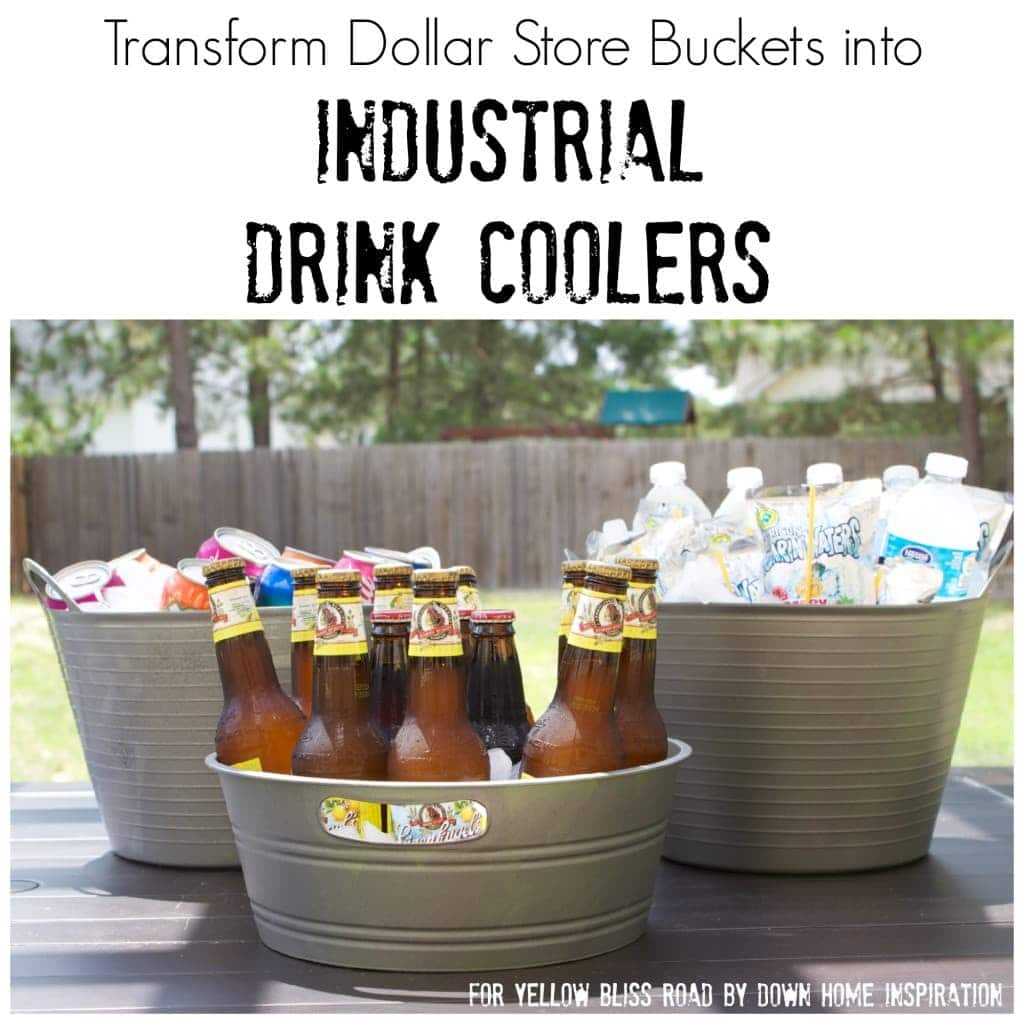 It's that time of year where we are all throwing backyard barbecues and parties. While the big old camping cooler full of drinks is so super functional, it might not be the look that you are going for. Time to ditch the Igloo and bring out the buckets!
This is what my buckets looked like to start with. I picked up three different varieties to vary the height (and because I was curious which look I would like best). They were all at my local dollar store, just waiting for a makeover.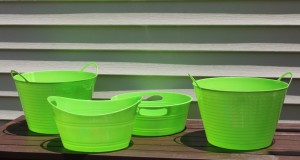 Nothing too exciting, am I right? Enter a bottle of silver spray paint and everything changes! I simply sprayed the entire outside (and inside…it will show when you start running low on drinks) with a silver metallic spray paint and let it dry. Yep, that's it. I almost wanted to slap myself in the head for not having thought to do something like this sooner.
Would you be able to pick these out as a dollar store transformation?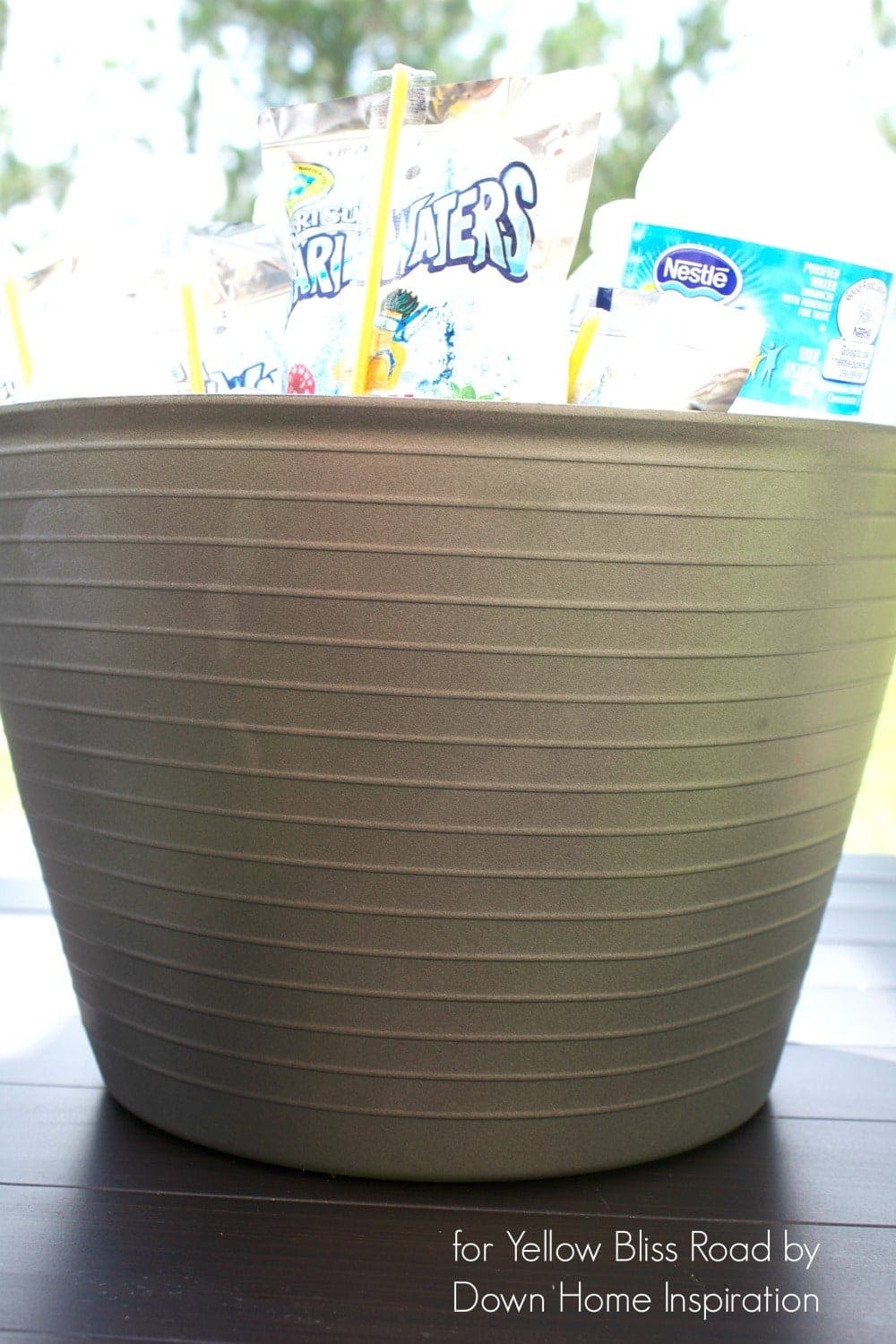 I also tried a hammered look spray paint just out of sheer curiosity. Which one do you prefer?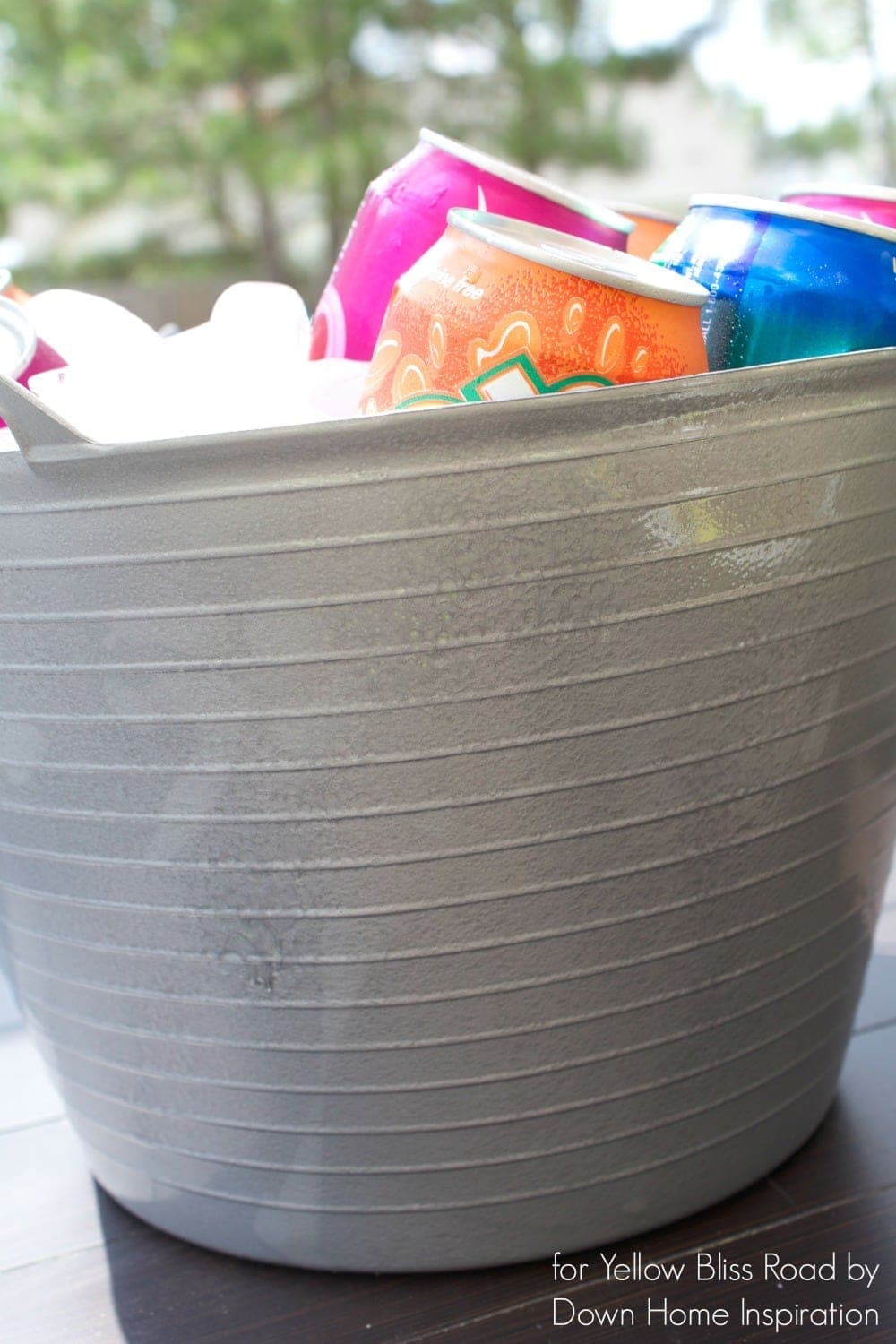 These industrial drink coolers look amazing and add character to any outdoor party. And the great news is that you can stack them all together and throw them in the attic when the season is over and they'll hardly take up any space.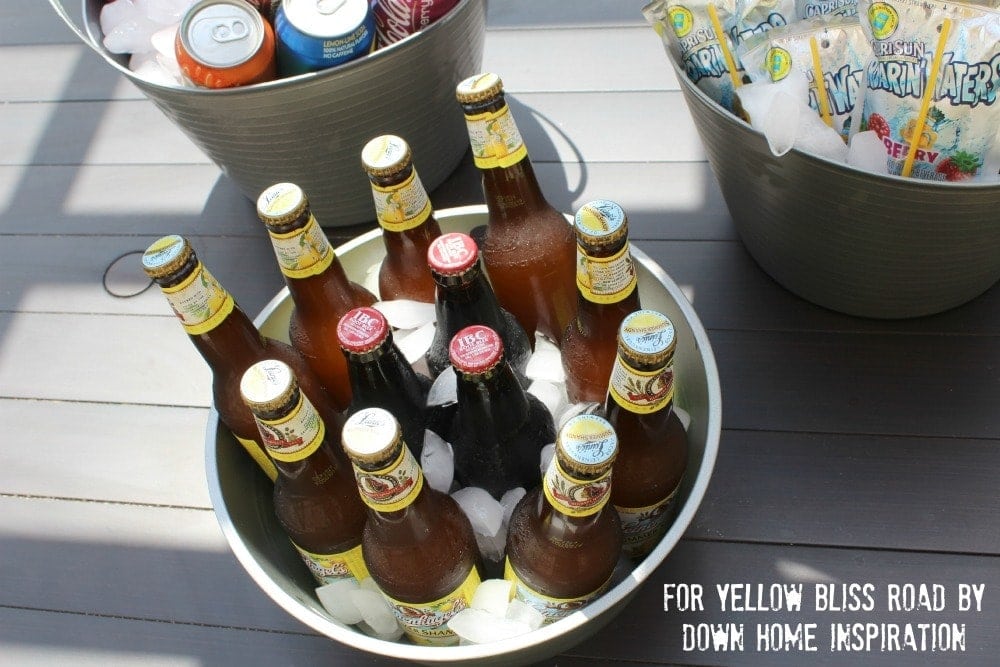 I'm thinking I will add a monogram or two to mine to give them even more of an upscale, custom look.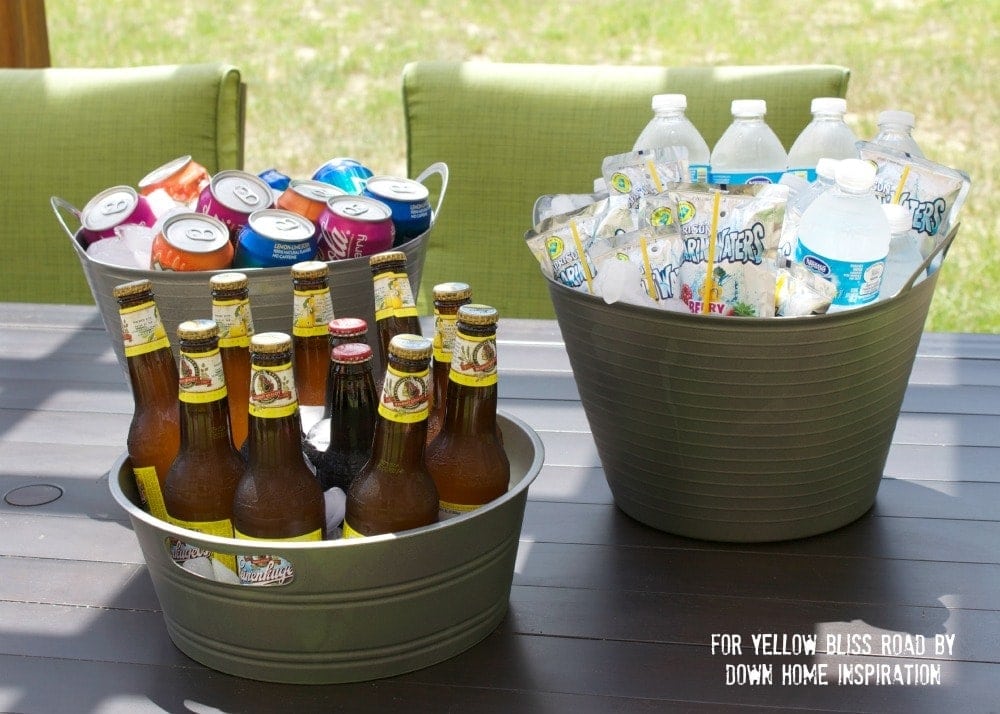 Thanks for having me back again! And if you are looking for more DIY drink tutorials, come check out my wine bottle and glasses carrier. See you next month!
___________
These are fantastic! I'm definitely going to have to try this out.
For more easy DIY projects, be sure to go HERE.