Hey friends! Kirsten here again from Sweet Tea & Saving Grace, and I'm bringing you a fun upcycled project that's for the birds! Head over to my backyard and I'll show you how to make this Upcycled Solar Bird Bath.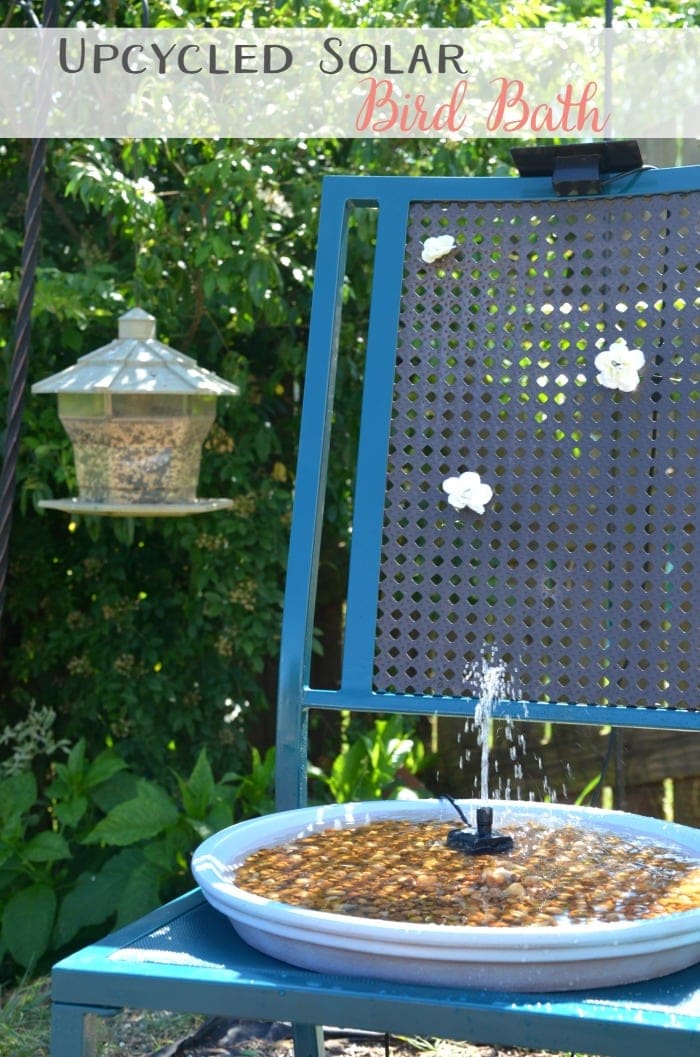 I have a lot of birds in my yard and I love sitting on the deck watching them at the feeders. But Georgia summers are so hot, so I knew my birds needed some kind of water feature to help them stay cool and hydrated.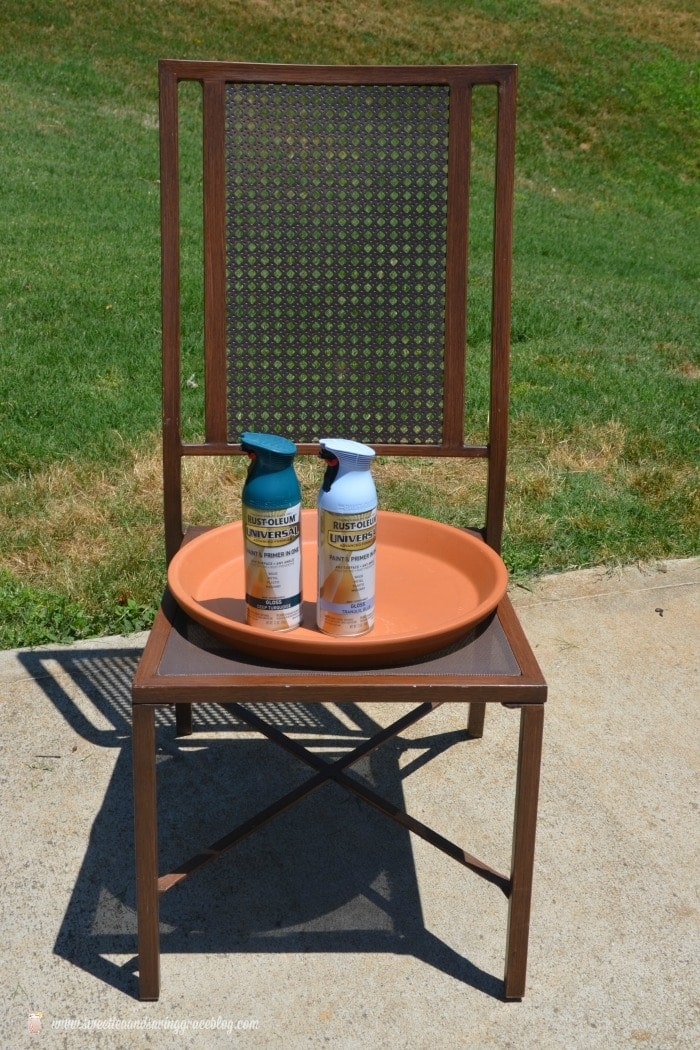 I picked up this cool chair at my local Goodwill for less than $10 and just knew I could do something with it. I found the terra cotta bowl at Home Depot and it fills the seat perfectly, so I decided to make a bird bath out of these pieces.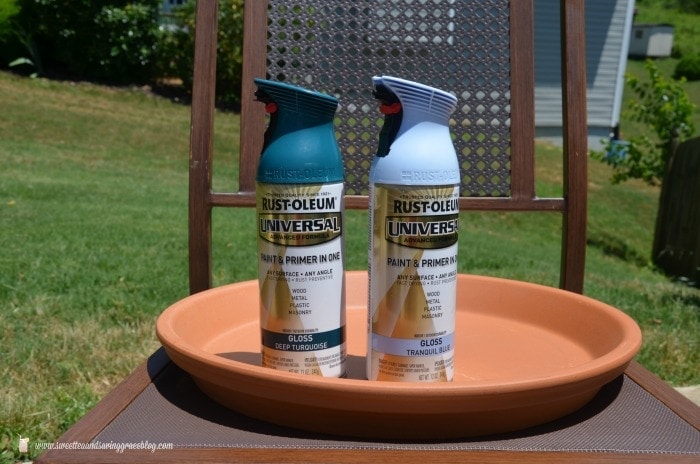 I chose Rust-Oleum spray paint in Deep Turquoise for the chair and Tranquil Blue for the bowl.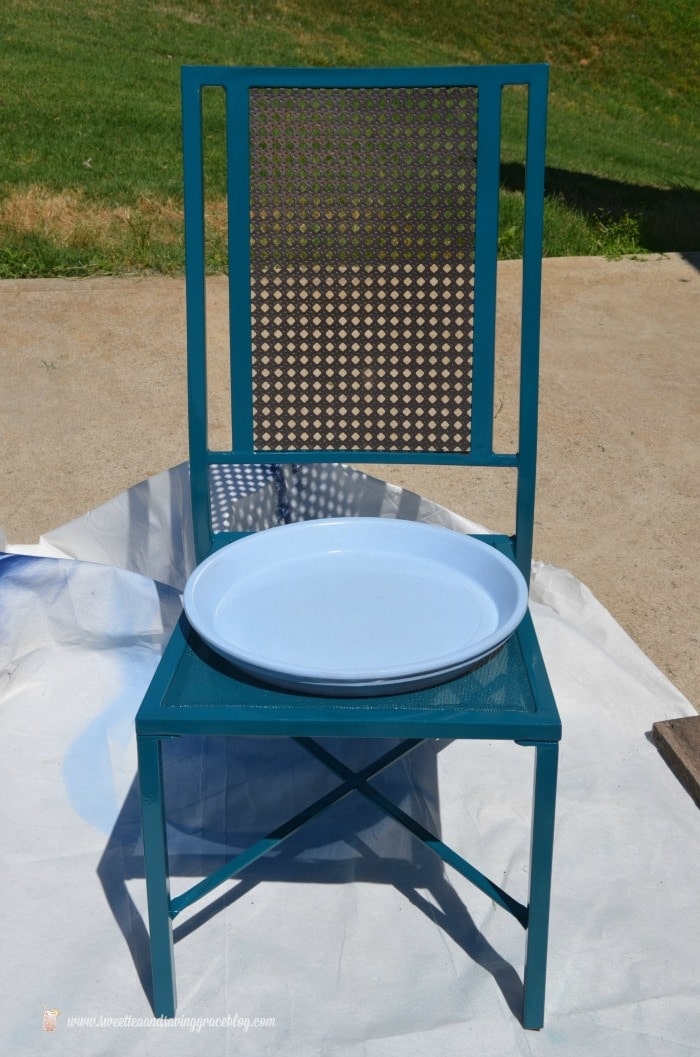 After a good coat of spray paint, both pieces were ready! I left the metal on the back of the chair unpainted and love the look of it.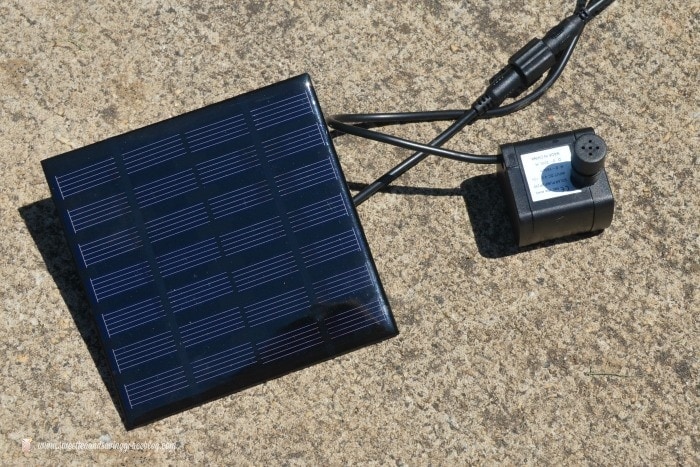 I didn't want to have power cords running through the yard, so I found this solar powered pump on Amazon – you can find it HERE.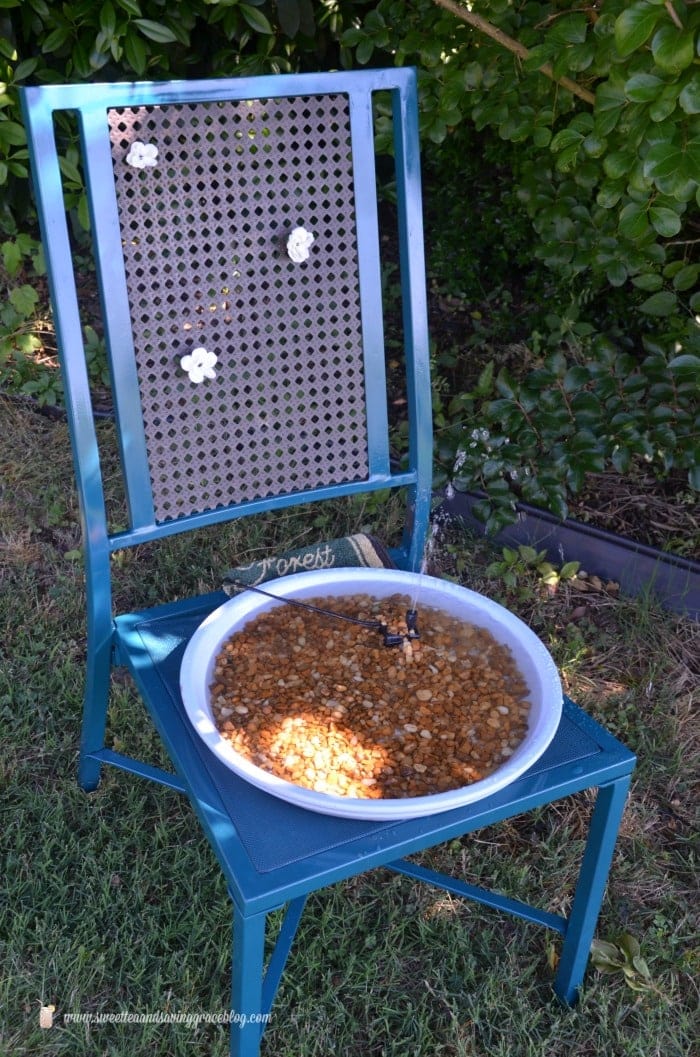 I placed the pump in the bowl and added rocks to the bottom, then put the solar panel in the sun. There's a nice long cord so the panel can be mounted on a fence or somewhere out of the way, and the bird bath can be in the shade to stay cool.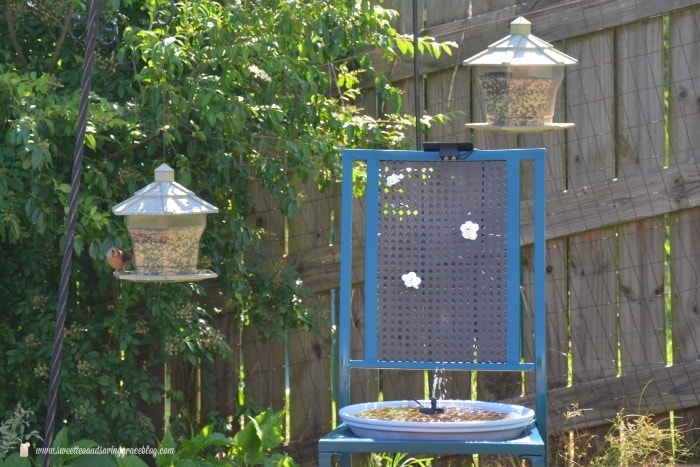 My birds are visiting the feeders and checking out this new contraption in the backyard, but I have no doubt they'll be playing in the water in no time!
You might also like some of these other outdoor projects:
Create An Outdoor Living Space
 For more great DIY projects, check these out: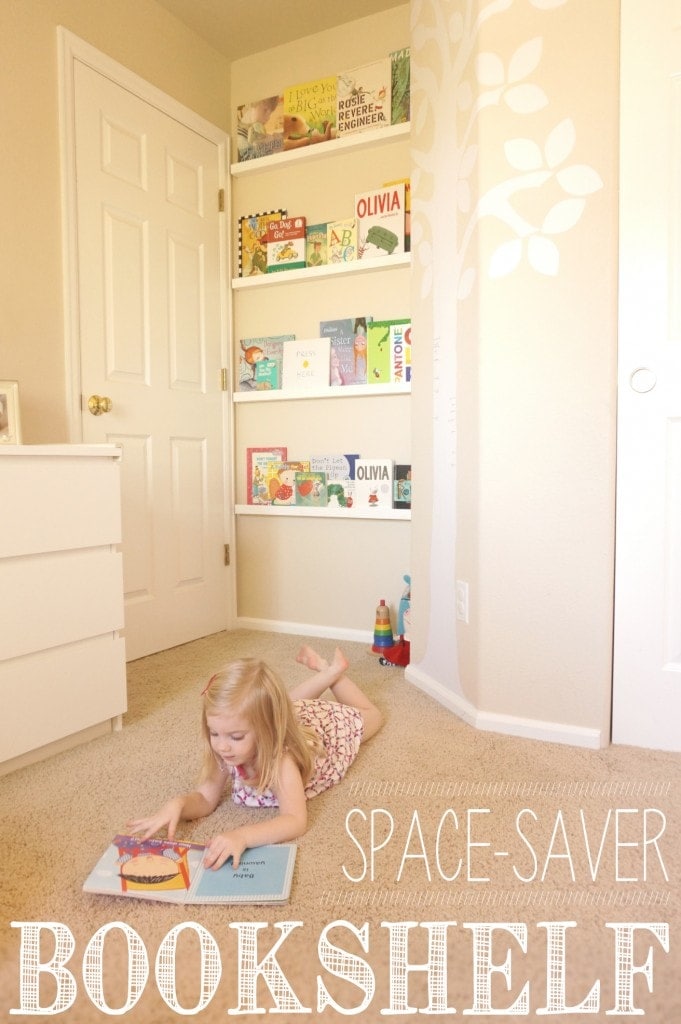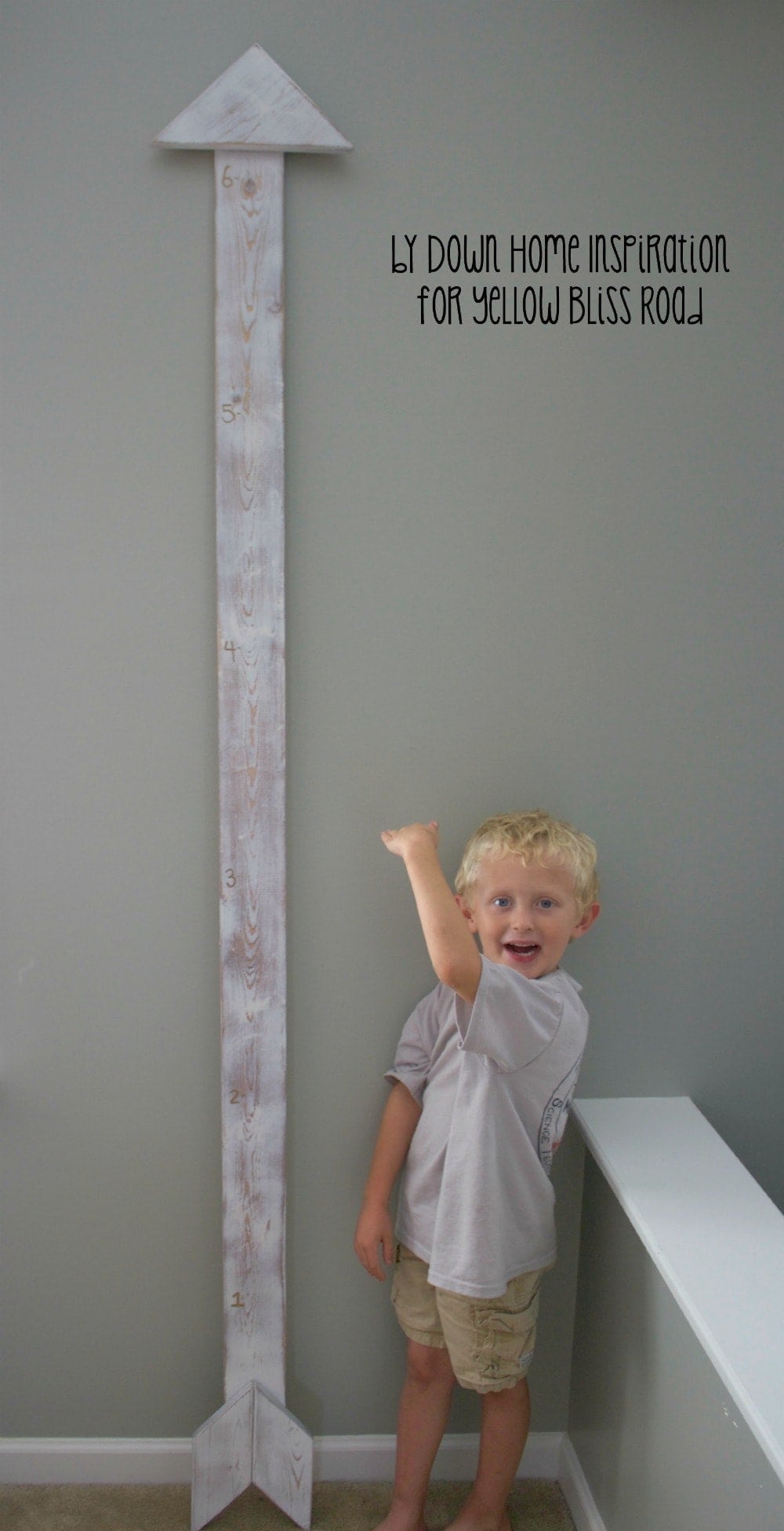 Aged Wood DIY Arrow Growth Chart