Vintage & Retro Inspired Free Font Combinations
No one loves free fonts more than me (a pretty bold statement, I know). I love pairing fonts together into gorgeous font combinations for use on flyers, invitations, graphics, and more. In fact, this is my fifth font combos posts – apparently you guys love them as much as me!
So let's get to it – here are eighteen of my favorite vintage and retro inspired free fonts, paired into fabulous combos! There are links to download each of the fonts below the image.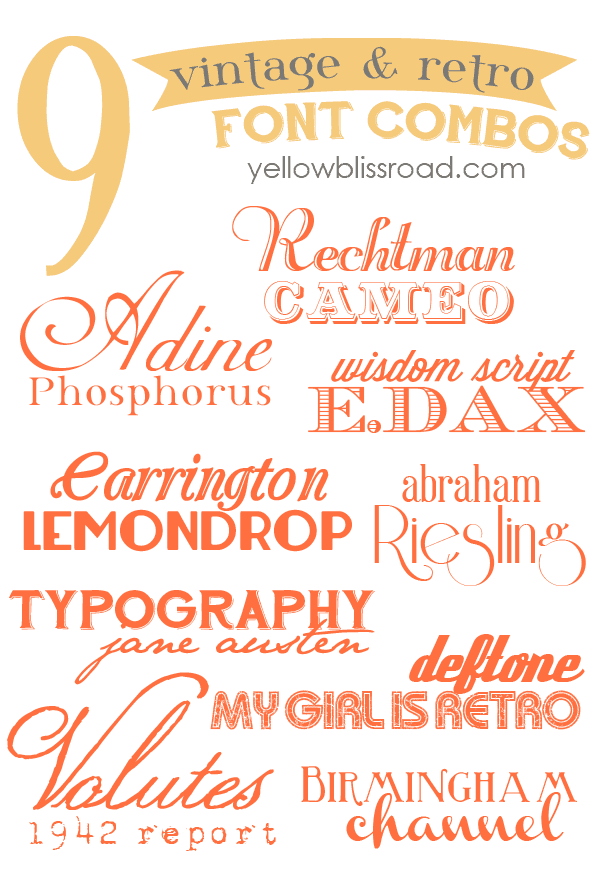 (under amount, put "0")
(under amount, put "0")
I'd love for you to keep up on my new projects and recipes by clicking on these cute buttons below, and follow me on Facebook and Instagram. You can also find me on Pinterest, that's my favorite place to hang out and I'd love to see you there!