Thanks for joining us for week four of our Weekly Meal Plan series! Take the stress out of menu planning for the coming week with this easy weekly meal plan. There are 5 quick & easy dinner ideas (usually 30 minutes or less), plus a dessert recipe and a breakfast option, as well as occasional side dish suggestions. I've included a free printable grocery list to get you started each week. It doesn't get much easier than that! Our meal plans are full of family friendly weeknight meal suggestions and each recipe serves approximately four people, sometimes more. If you need to double the recipe, make sure to reflect that on the provided printable shopping list.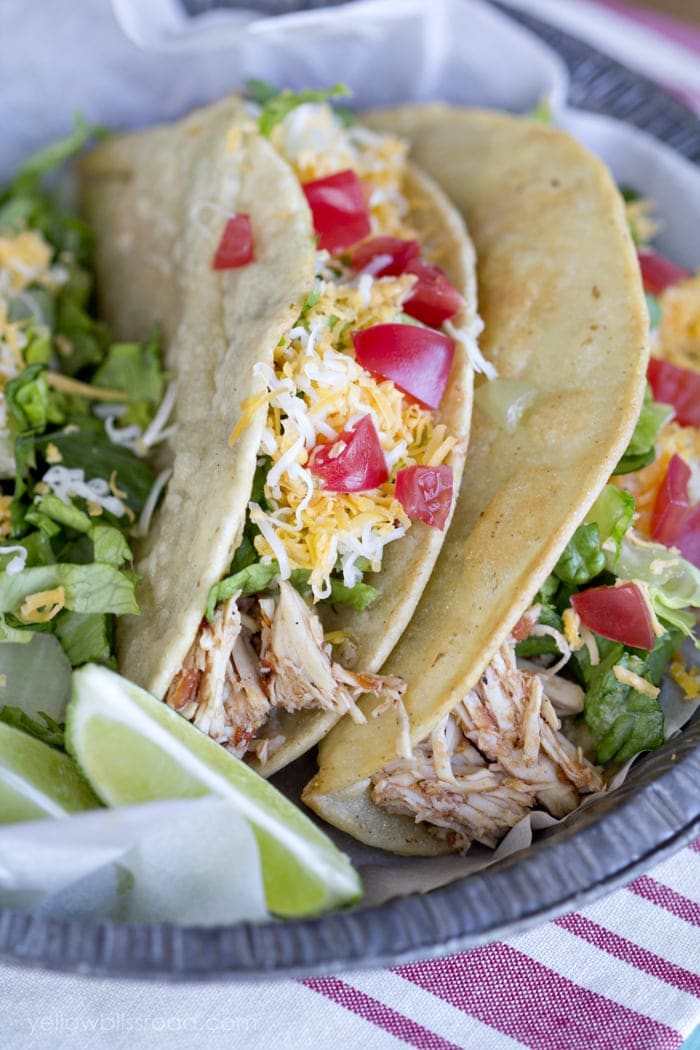 Crockpot Chicken Tacos are an easy fix it and forget it meal. Use soft flour tortillas or baked or fried corn tortillas and add your favorite toppings.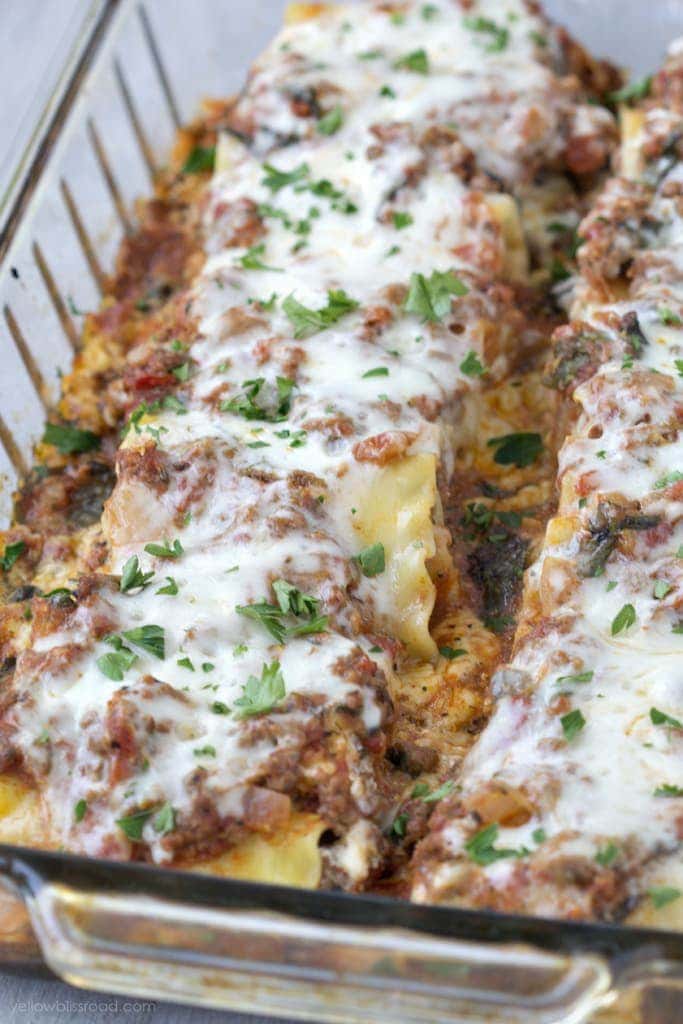 My kids went crazy for these Lasagna Roll-ups with Hidden Veggie Meat Sauce! They had no clue that there were so many veggies loaded in!
*This recipe does take about an hour, but can be made ahead of time baked the day of. To shorten the cook time, prepared spaghetti sauce could be used with veggies added.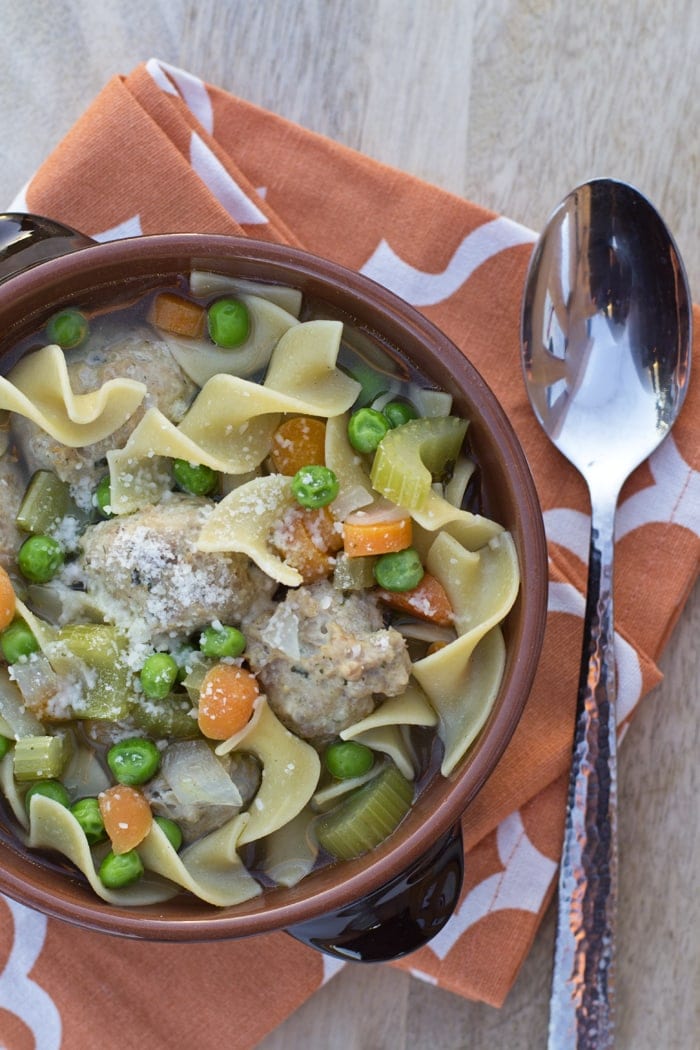 Turkey Meatball Soup is a family favorite. My son loves to help make this one, too.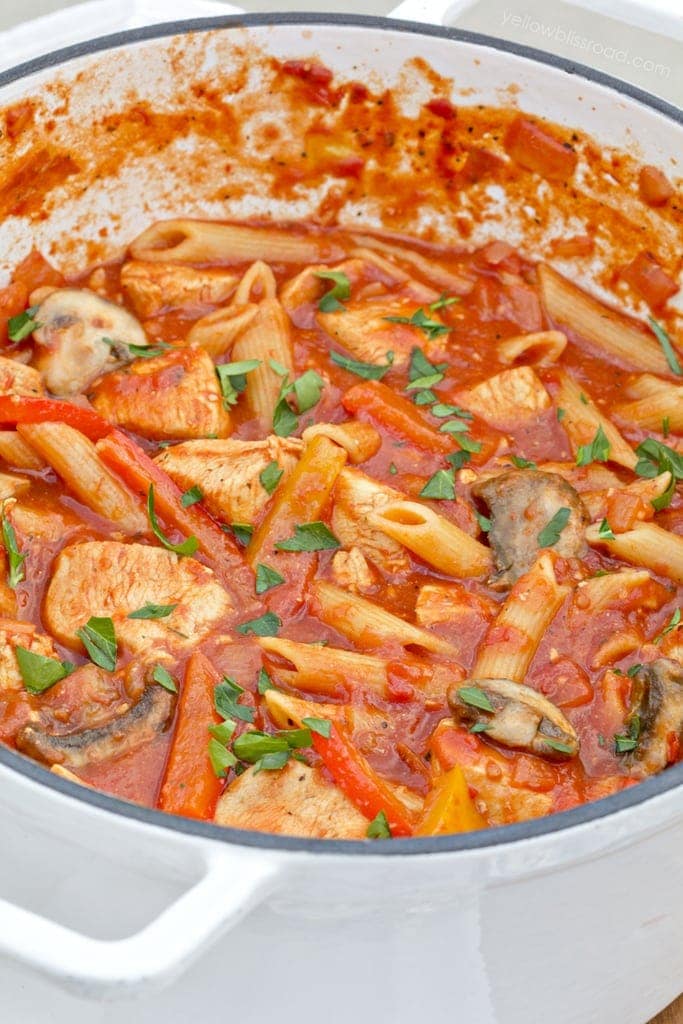 If you love one pot meals, this One Pot Chicken Cattiatore is our latest recipe. So easy to make, and easy to clean up, too!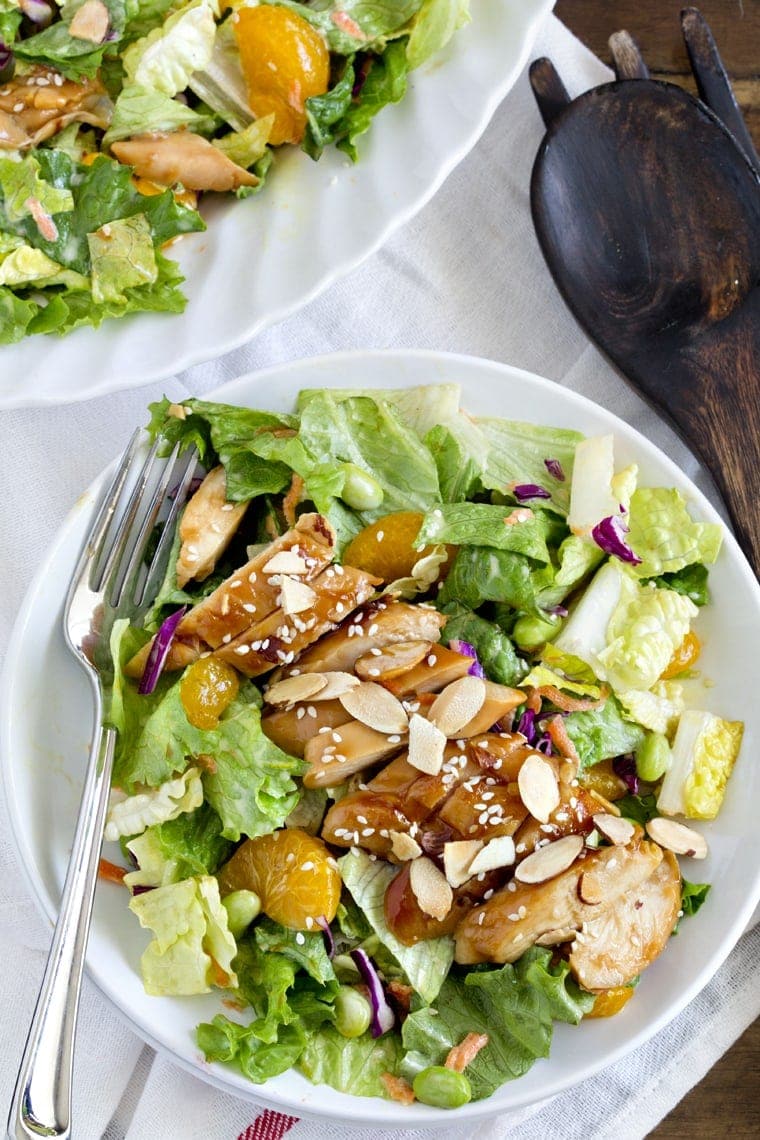 This Teriyaki Chicken Salad is a Red Robin Banzai Salad copycat – one of my all time favorite salads!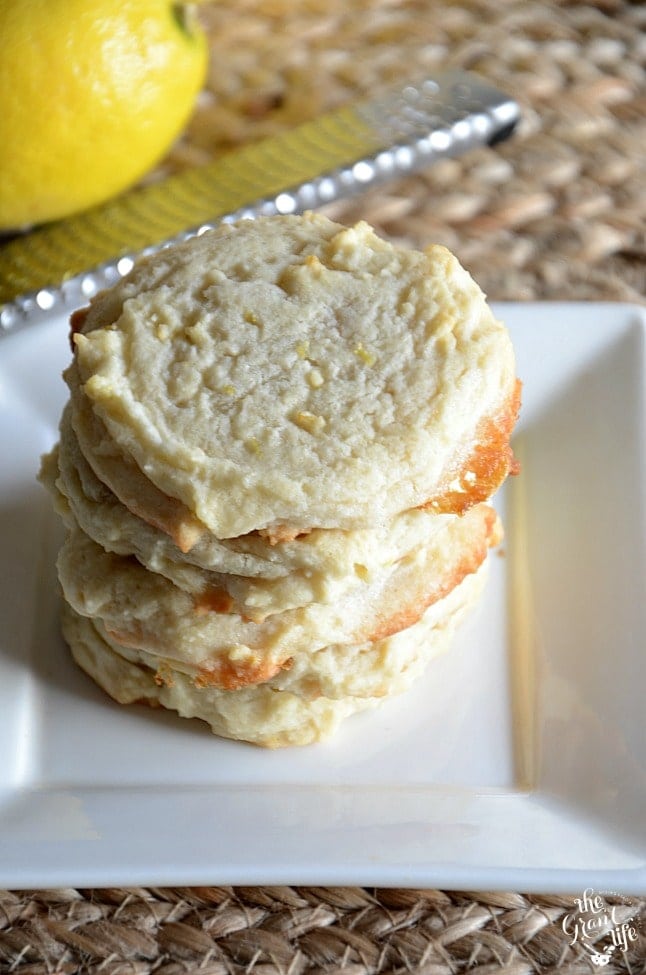 Make these Lemon Sugar Cookies for a sweet treat this week. They are really easy, and full of delicious lemon flavor.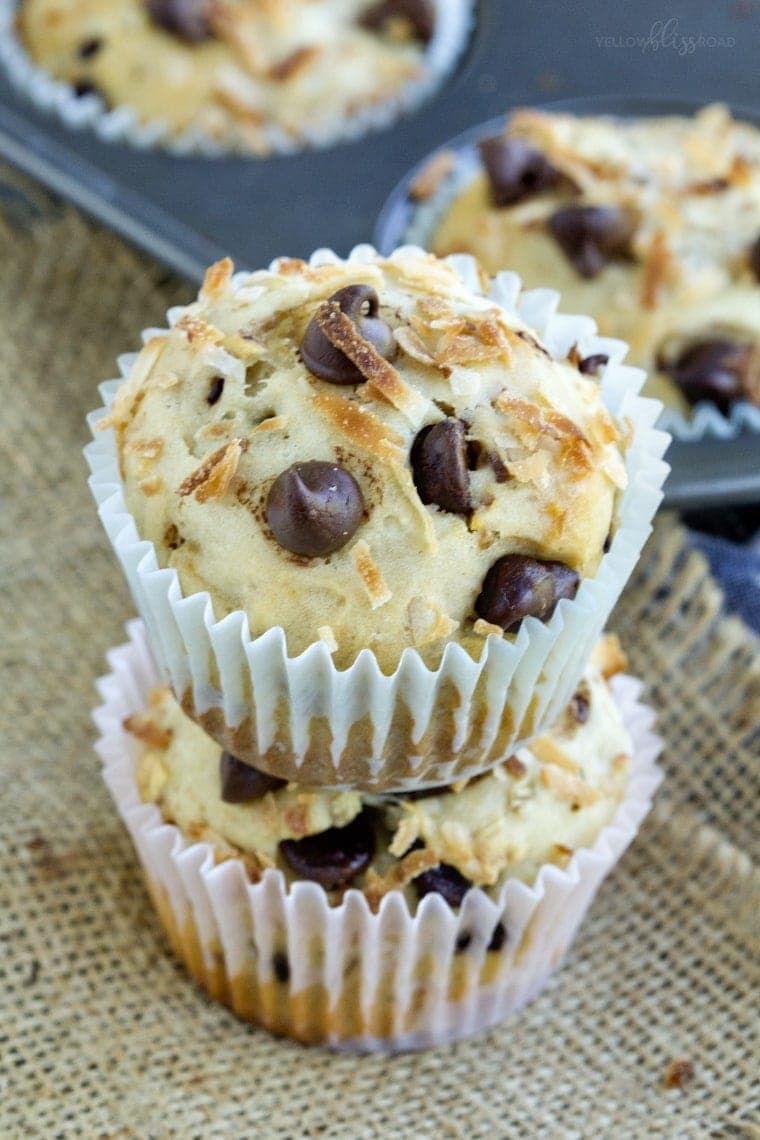 My kids really enjoyed these Toasted Coconut Chocolate Chip Muffins. Made with Oats, Greek Yogurt and no eggs or butter, there good for you, and filling too!
 Here is the printable shopping list for this week (click on the image to download).
Don't forget to add any side dishes you might want to include.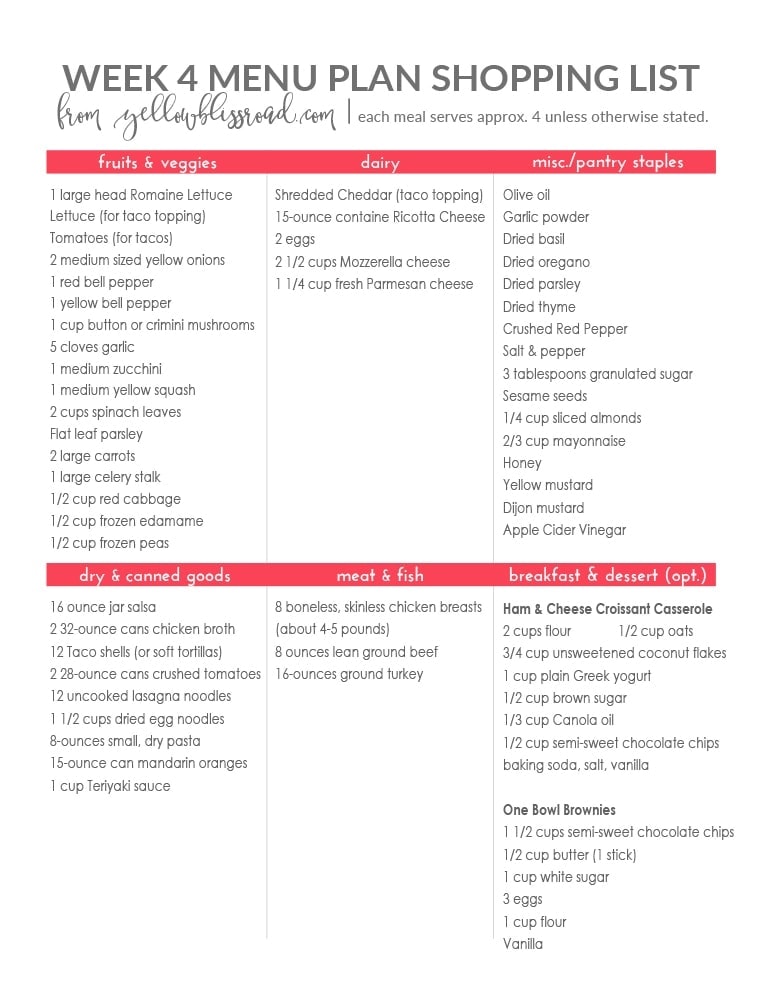 Want to plan your own menu? Click HERE for main dishes, HERE for sides and HERE for desserts. You can find breakfast recipes HERE.


 You can check out all of the previous Meal Plans HERE.