Happy Saturday friends! Are you getting ready for the holidays? We put our tree up last week…I know, it's early but I hate putting it out only to put it right back away again. Either way, a weekly meal plan is a good thing for these busy holiday months. Enjoy these 10 different recipes for dinners, side dishes and desserts!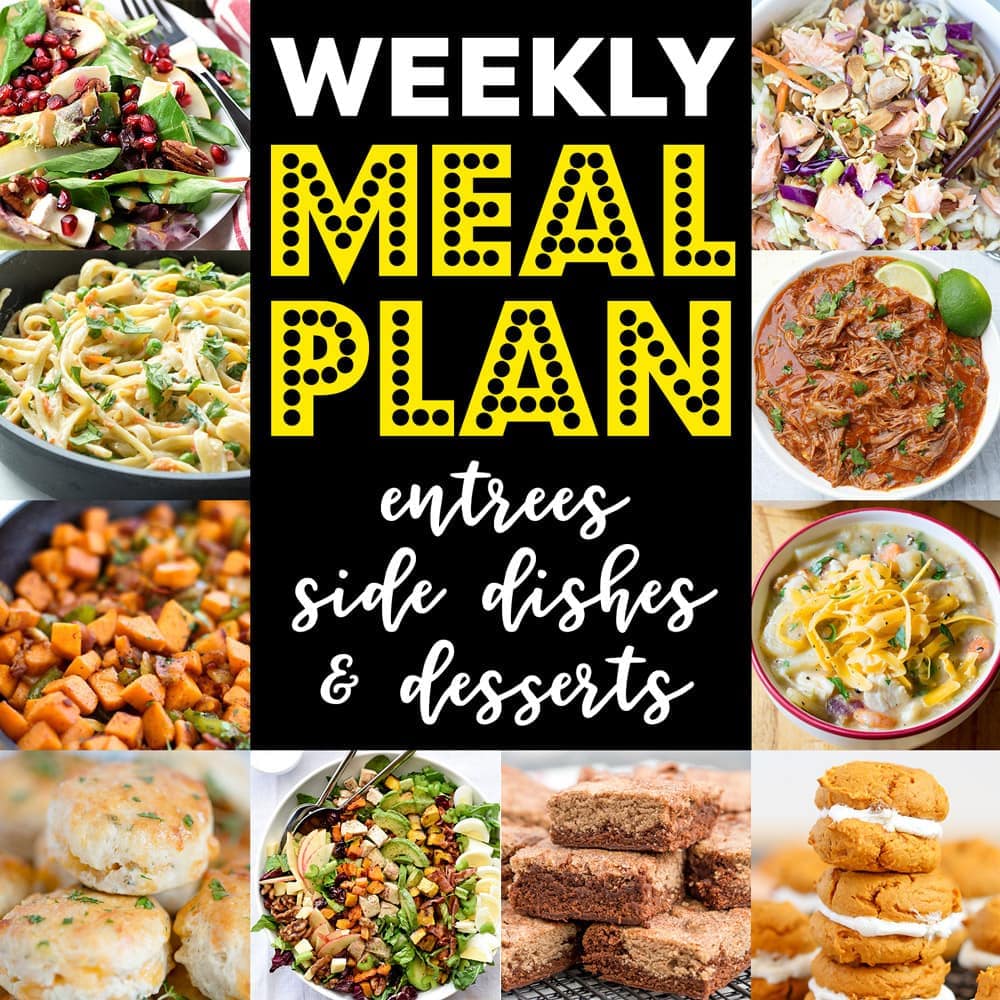 Monday – Soup/Salad/Seafood/Meatless – start the week off with something a little lighter, like this amazing Autumn Cobb Salad!
Tuesday – Mexican – Traditional Mexican faire like Mexican Shredded Beef.
Wednesday – Pasta/Italian – All kinds of delicious pasta dishes.
Thursday – Rice/Asian – recipes from all over the world that are easy to make in your own home, like my tasty Salmon Ramen Noodle Salad.
Friday – Take a night off from cooking! Enjoy some leftovers or have a night out.
Saturday – Breakfast for Dinner – Our favorite night of the week – Great for Saturday brunch or dinner!
Sunday – Comfort Food/Slow Cooker – because Sundays are all about feel good anything!
Here is your Weekly Meal Plan:

Autumn Cobb Salad from Foodie Crush – Roasted squash, crunchy apples and dried cherries add seasonal freshness to this autumnal cobb salad, dressed in a spiced apple cider vinaigrette and topped with candied walnuts.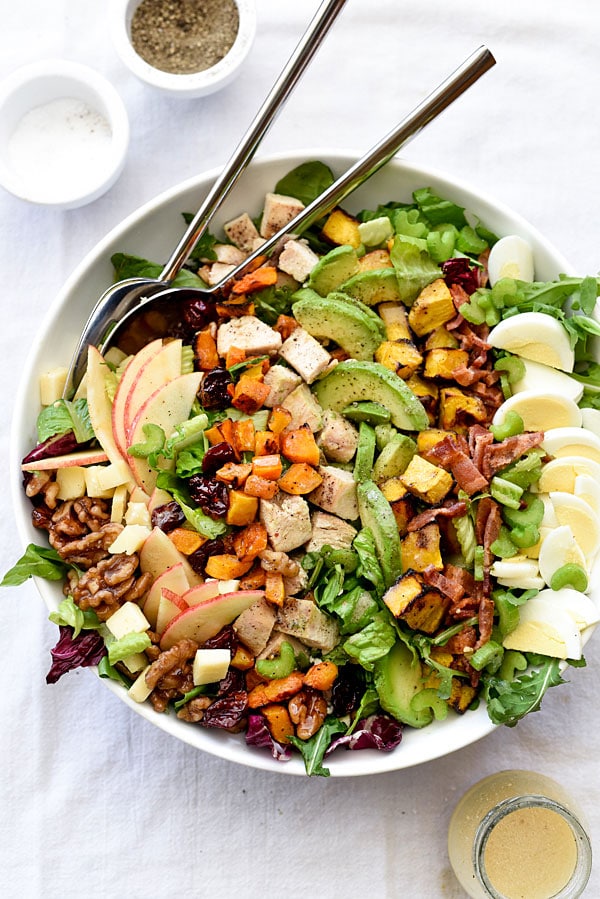 Instant Pot Shredded Mexican Beef – a delicious blend of smoky chipotles, rich tomato sauce, and tender beef. It's the perfect base for enchiladas or beef tacos. You'll never go back to plain ground beef tacos again!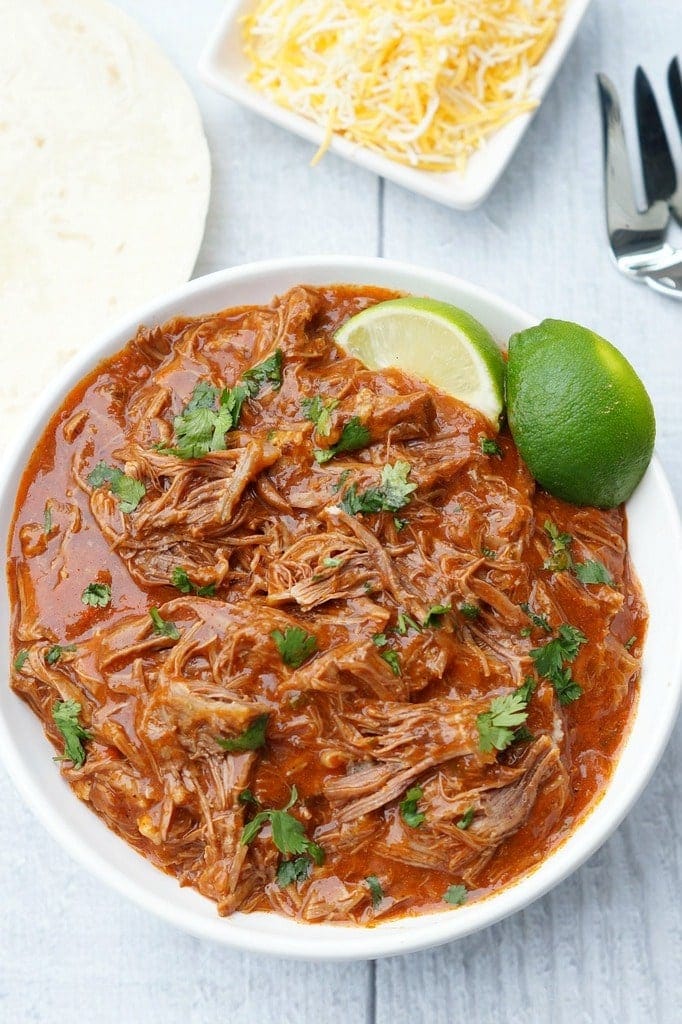 One Pot Pasta Primavera from The Recipe Rebel – A creamy, veggie loaded dinner recipe that comes together easily with only 7 ingredients!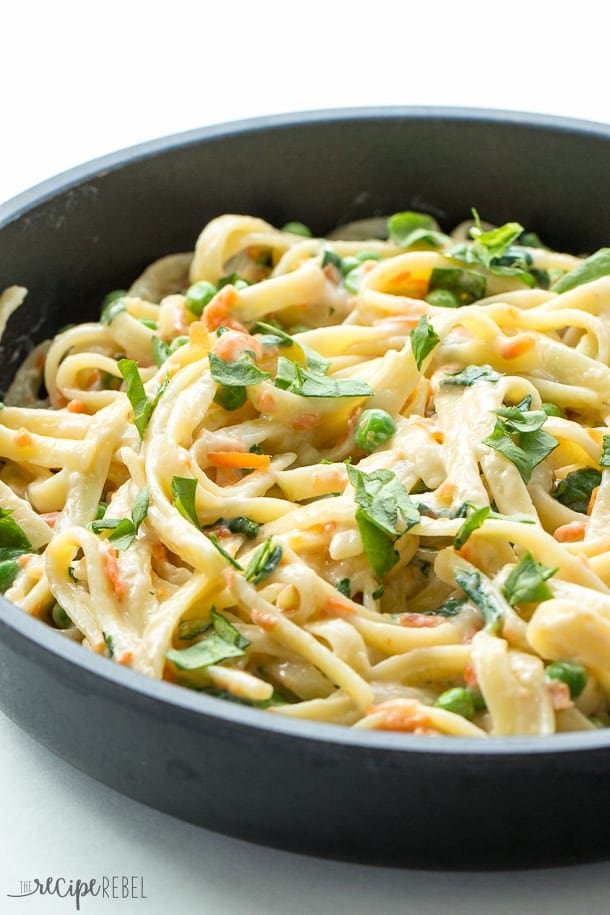 Crunchy Ramen Noodle Salmon Salad – a unique, updated version of the potluck classic Ramen Noodle Salad. With toasted almonds and Ramen noodles, a sweet Asian style dressing and good-for-you baked salmon, this salad is sure to win over the potluck loving crowd!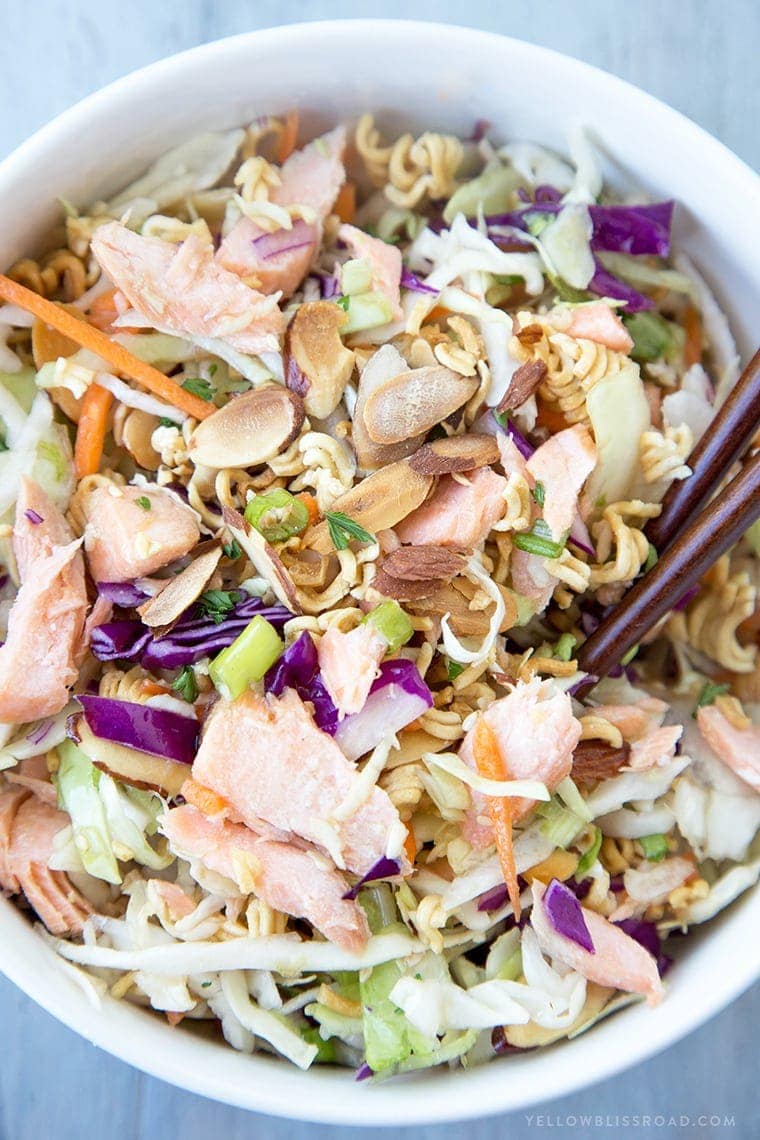 Kitchen is closed! Enjoy a night off!

Slow Cooker Chicken Potato Soup from A Spicy Perspective – Thick, creamy, and seemingly sinful!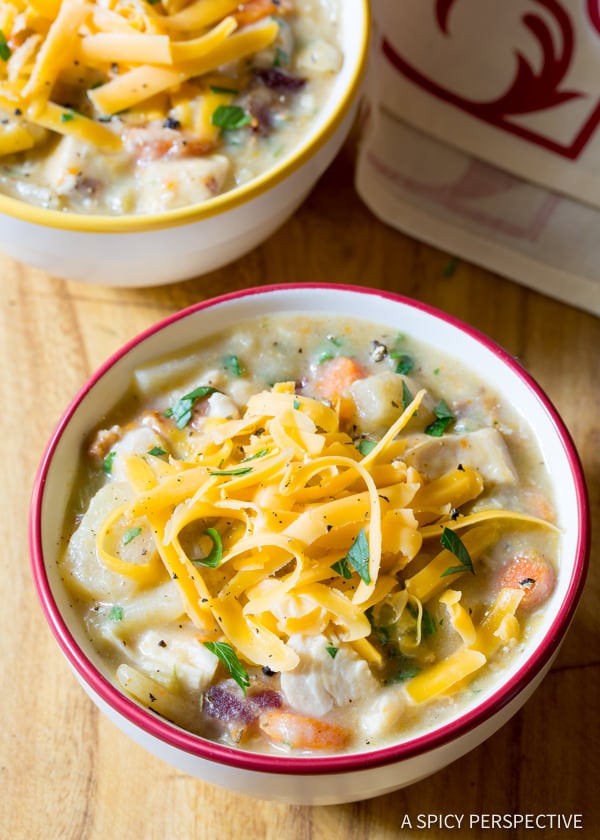 Sweet Potato Bacon Hash – perfect for brunch and is a guaranteed crowd pleaser!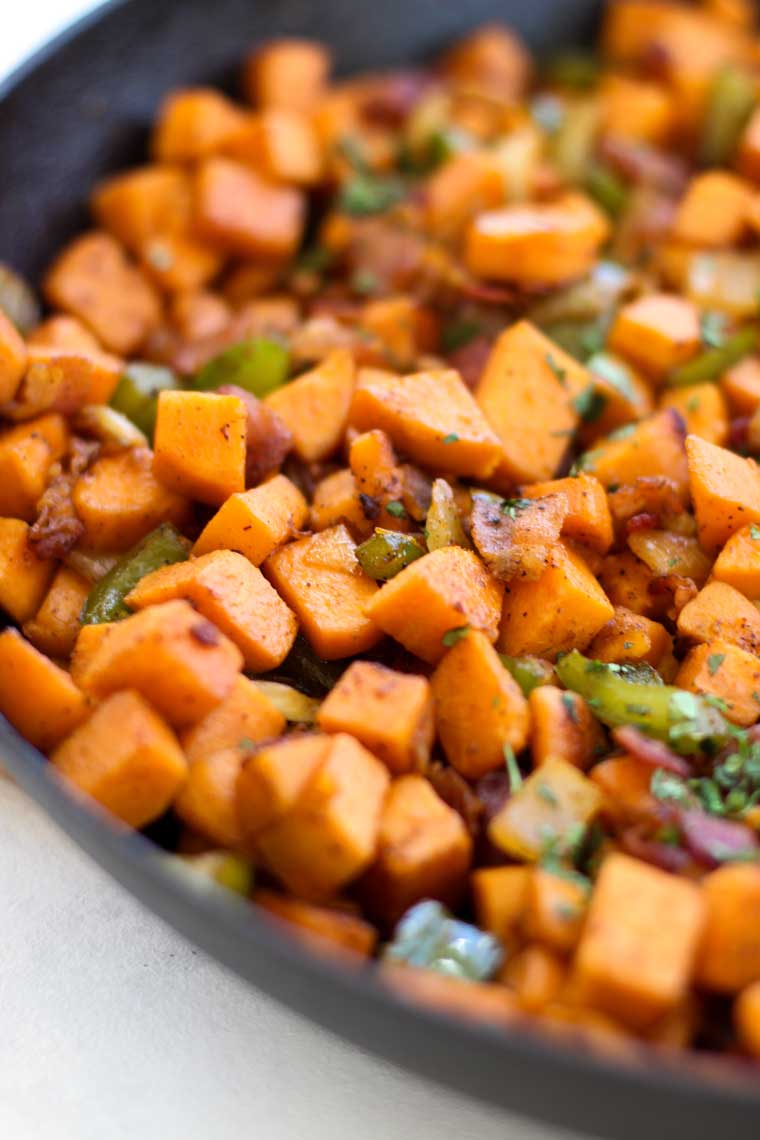 Thanksgiving Salad from Five Heart Home – This gorgeous Pomegranate, Pear, Pecan, & Brie Salad with Homemade Balsamic Vinaigrette is loaded with vibrant colors and flavors and contrasting textures, making it perfect for your holiday table!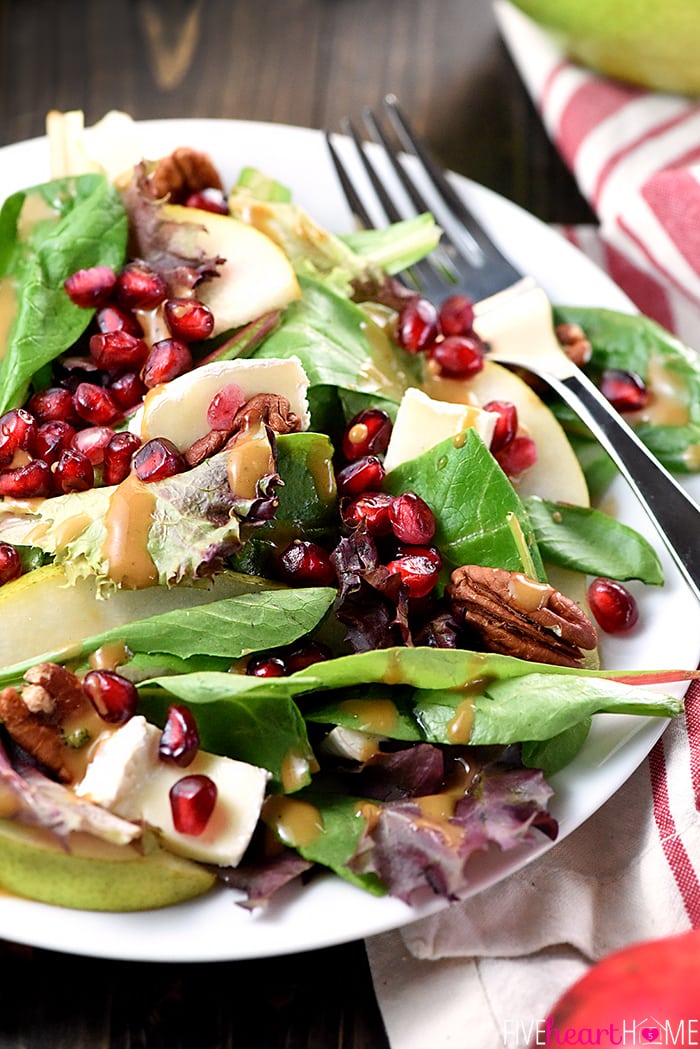 Cheddar Herb Biscuits – A fluffy and tender biscuit that is oh so easy to make! Filled with cheddar cheese, garlic and thyme.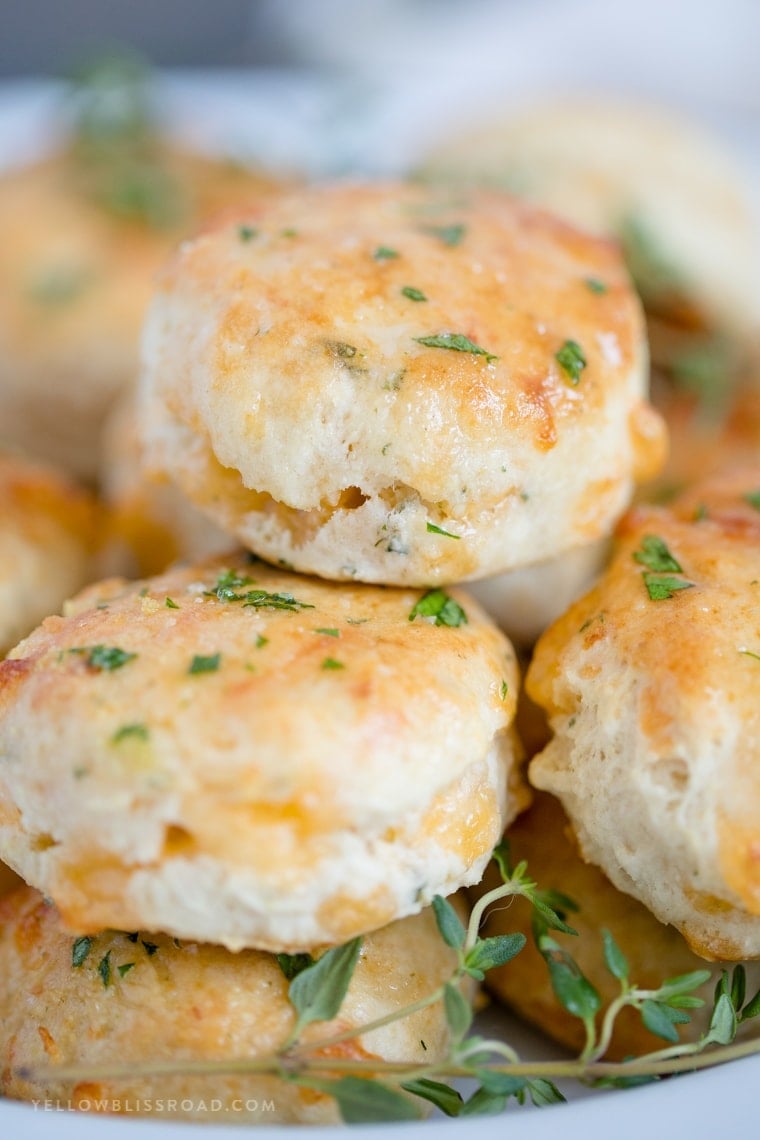 Pumpkin Cookie Whoopie Pies – Made with a simple cake mix dough and toasted marshmallows, they will be at the top of your fall baking list!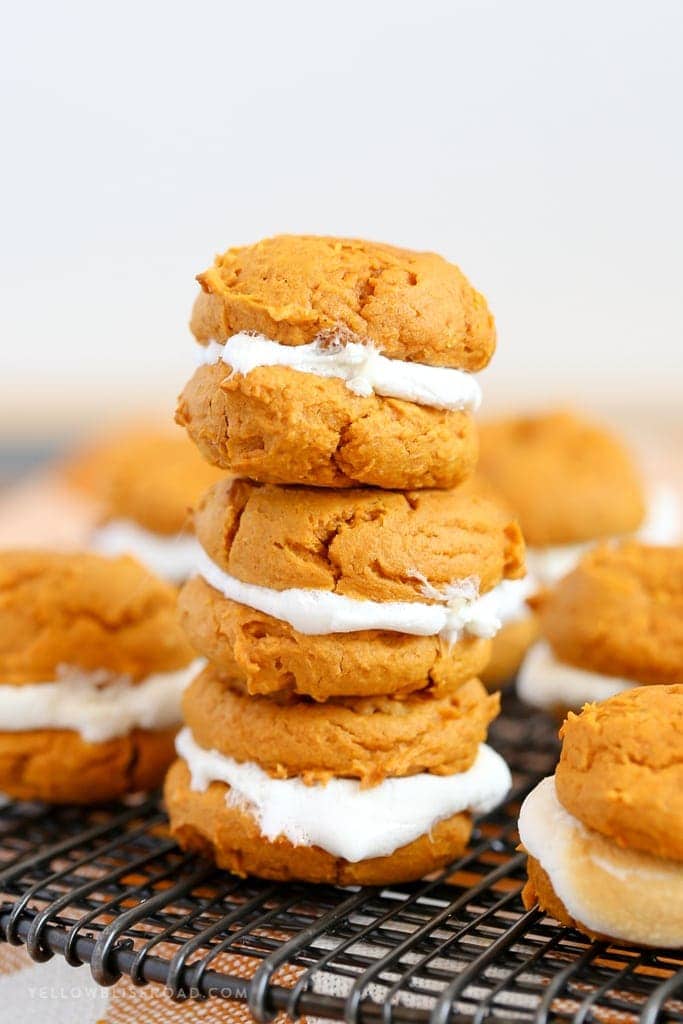 Snickerdoodle Brownies – fudgy, chocolatey brownies mixed with warm, cinnamon Snickerdoodles! It's the ultimate classic mash-up dessert!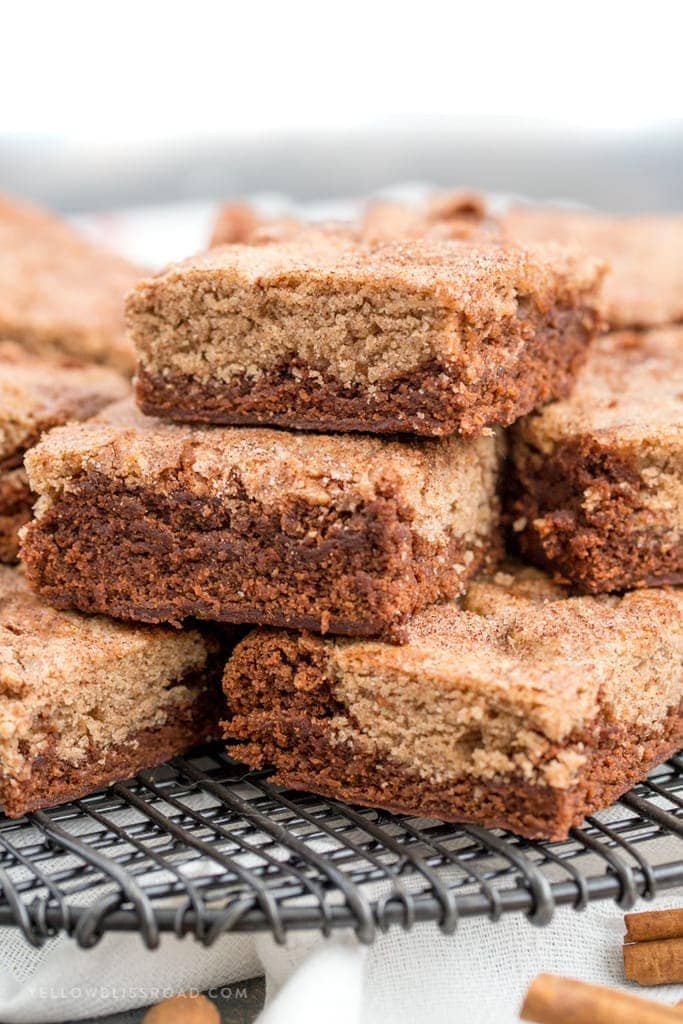 For even more ideas, check out our entire section of Meal Plans HERE.
Need some meal planning organization and kitchen tips? Grab a Menu Planner from the Design Shop!
And be sure to pin this to your meal planning board for easy access all week long!