It's planning time! Your weekly meal plan for this week has arrived. There are ten recipes, including dinners, side dishes and desserts. Enjoy!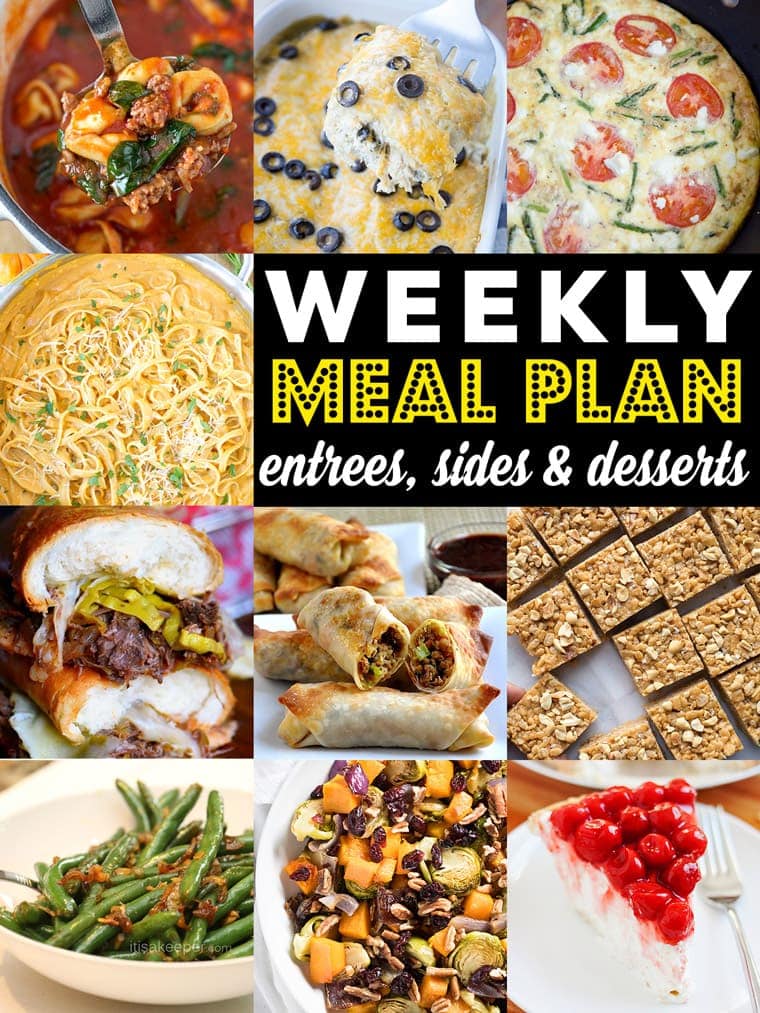 Monday – Soup/Salad/Seafood/Meatless – start the week off with something a little lighter, like our crazy popular Tortellini Soup!
Tuesday – Mexican – Traditional Mexican faire like our favorite (and super easy) Green Chile Chicken Enchilada Casserole.
Wednesday – Pasta/Italian – All kinds of delicious pasta dishes | This week I'm sharing my favorite fall pasta recipe!
Thursday – Rice/Asian – recipes from all over the world that are easy to make in your own home.
Friday – Take a night off from cooking! Enjoy some leftovers or have a night out.
Saturday – Breakfast for Dinner – Our favorite night of the week – Great for Saturday brunch or dinner!
Sunday – Comfort Food/Slow Cooker – because Sundays are all about feel good anything!
Here is your Weekly Meal Plan:

Tortellini Soup – Finished off with a crispy, cheesy crostini, This is definitely not your run of the mill canned variety soup, and it's a great one pot meal that's perfect for a cold winter night!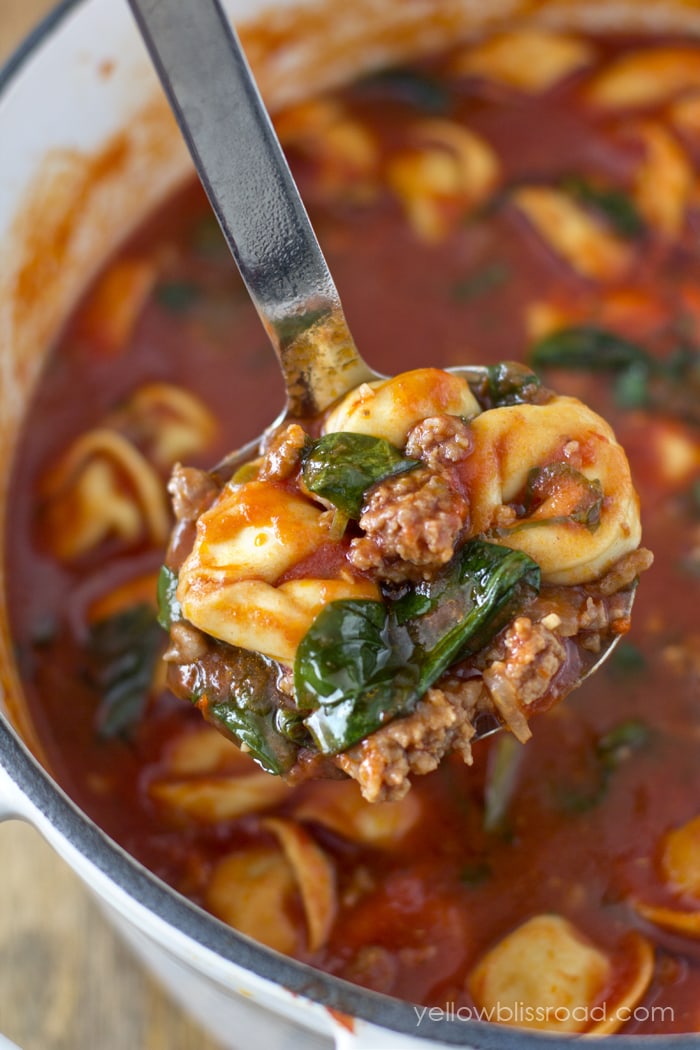 Green Chile Chicken Enchilada Casserole – This Green Chile Chicken Enchilada Casserole is creamy, cheesy and flavorful. It's an easy recipe that's perfect for feeding your family on busy weeknights.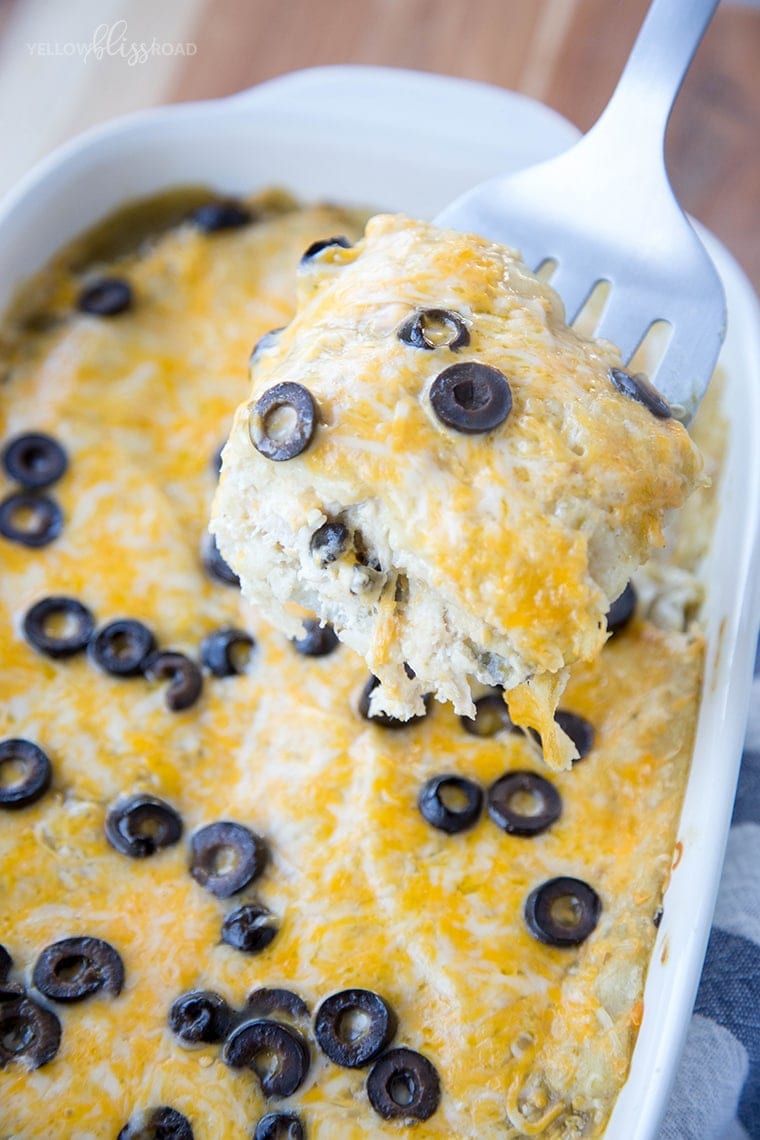 Pumpkin Alfredo – This Pumpkin Alfredo is creamy, rich and delicious, and without all the calories and fat of a regular Alfredo sauce. It's an easy weeknight dish that just screams fall!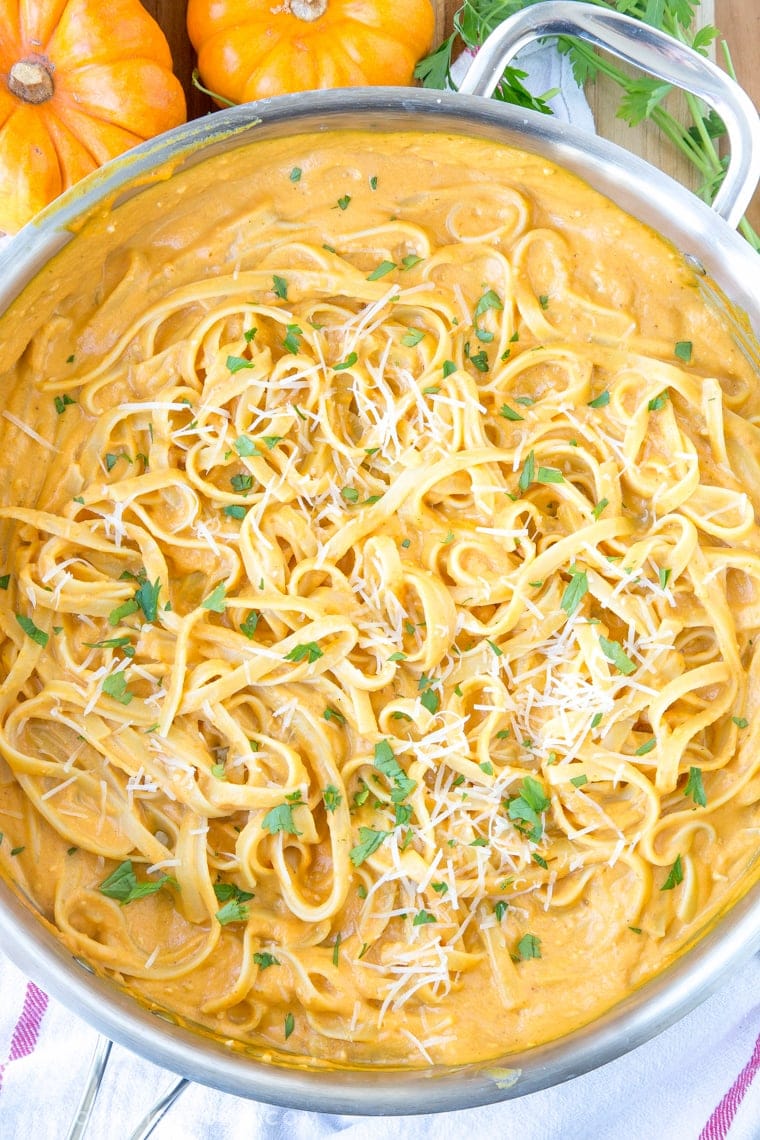 Pork & Vegetable Egg Rolls from Pinch and Swirl – You don't need to get out your deep fryer to have crispy and delicious egg rolls – these Pork and Vegetable Crispy Baked Egg Rolls are easy to make, truly crispy and absolutely delicious.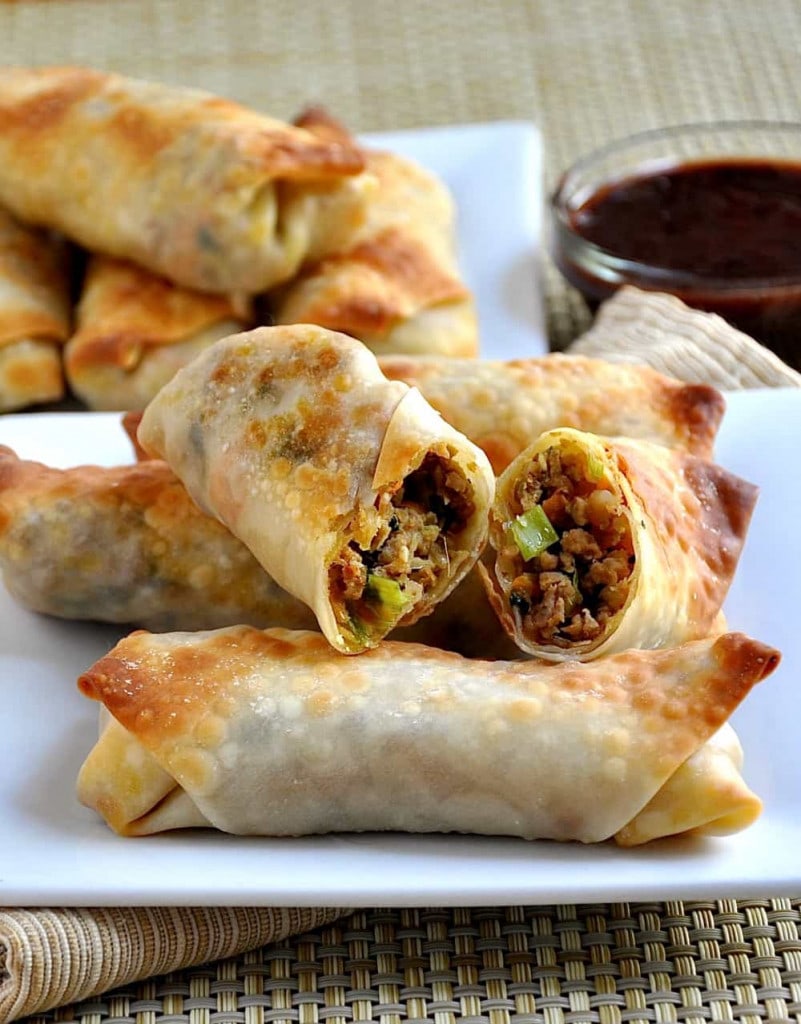 Kitchen is closed! Enjoy a night off!

Slow Cooker Italian Beef Sandwiches from Mom on Timeout – Load up on the delicious flavor of these Slow Cooker Italian Beef Sandwiches! A handful of ingredients are all you need to pull this amazing dinner off.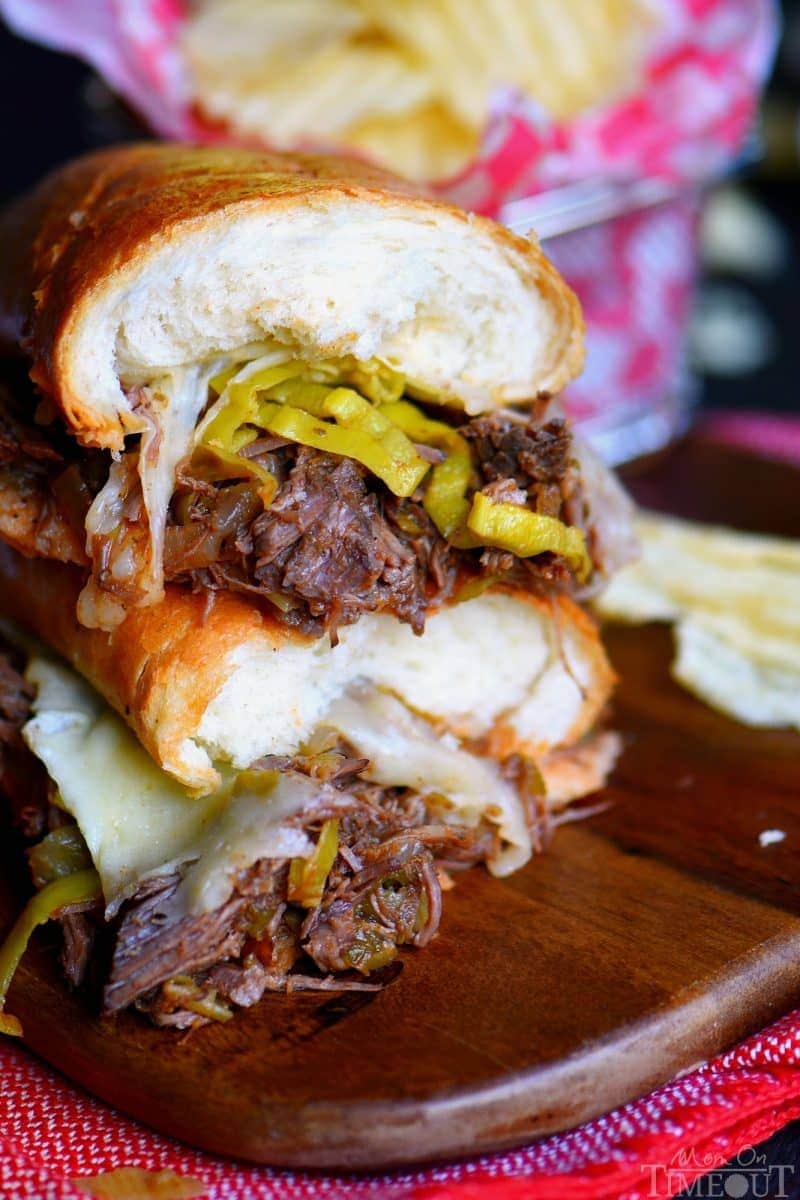 Asparagus Tomato and Goat Cheese Fritatta – Full of protein packed eggs and delicious veggies, this Frittata is perfect for breakfast, lunch or even dinner!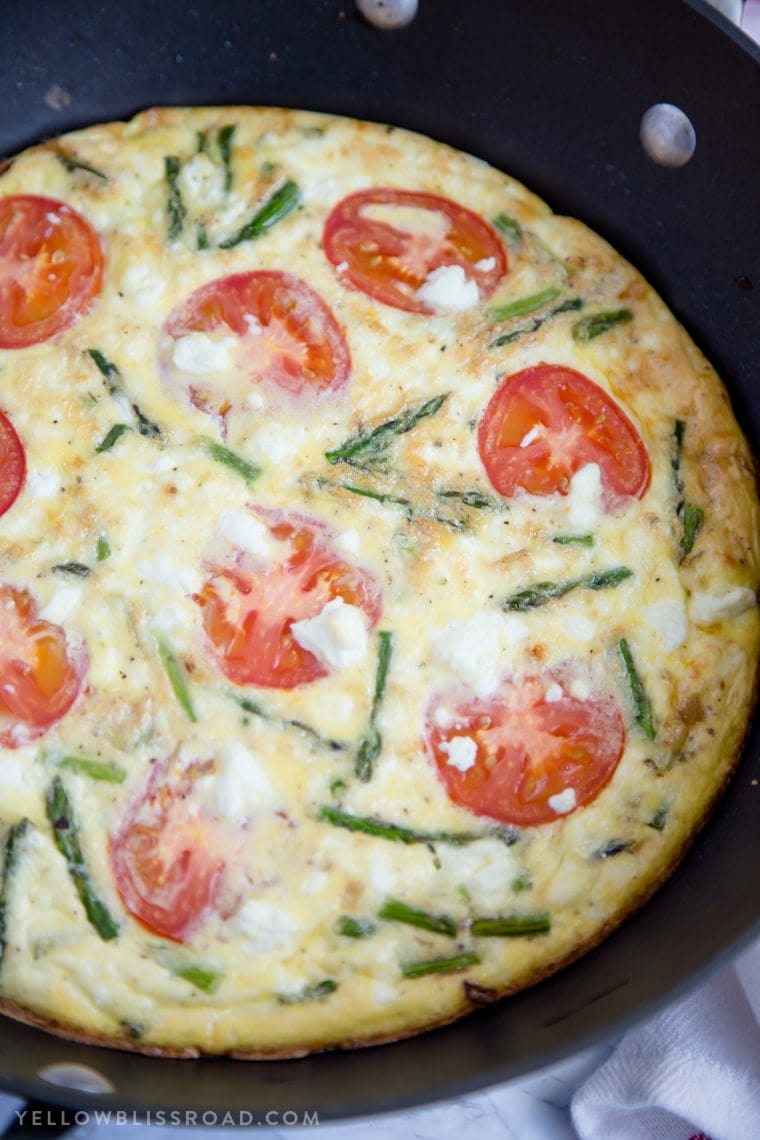 Spicy Caramelized Green Beans from It's a Keeper – These Spicy Caramelized Green Beans are a great go-to side dish recipe.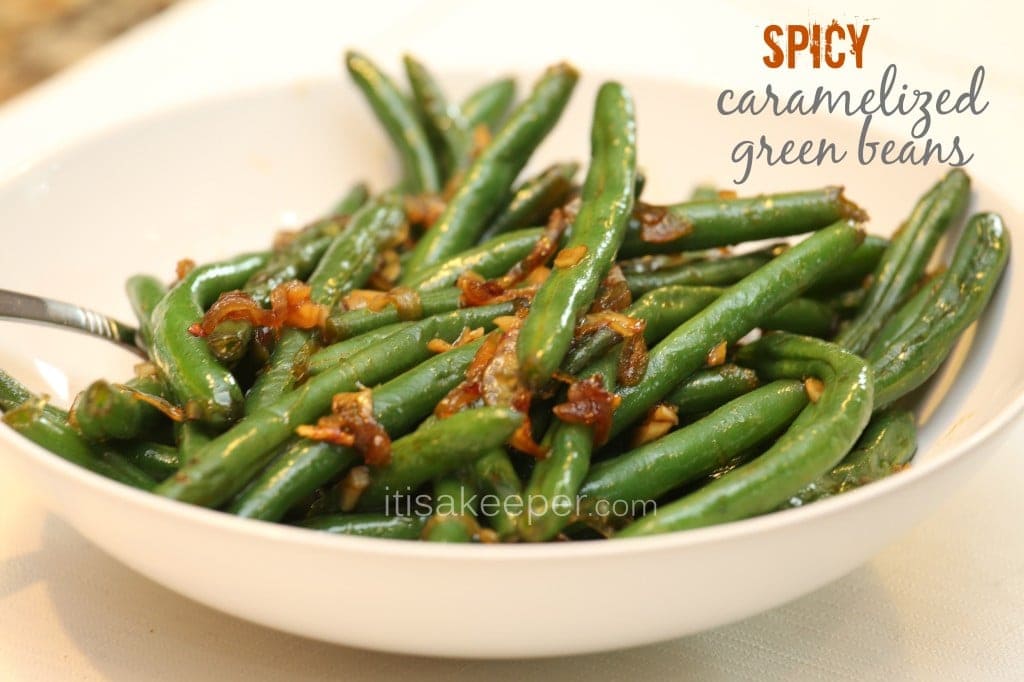 Cranberry Pecan Roasted Vegetables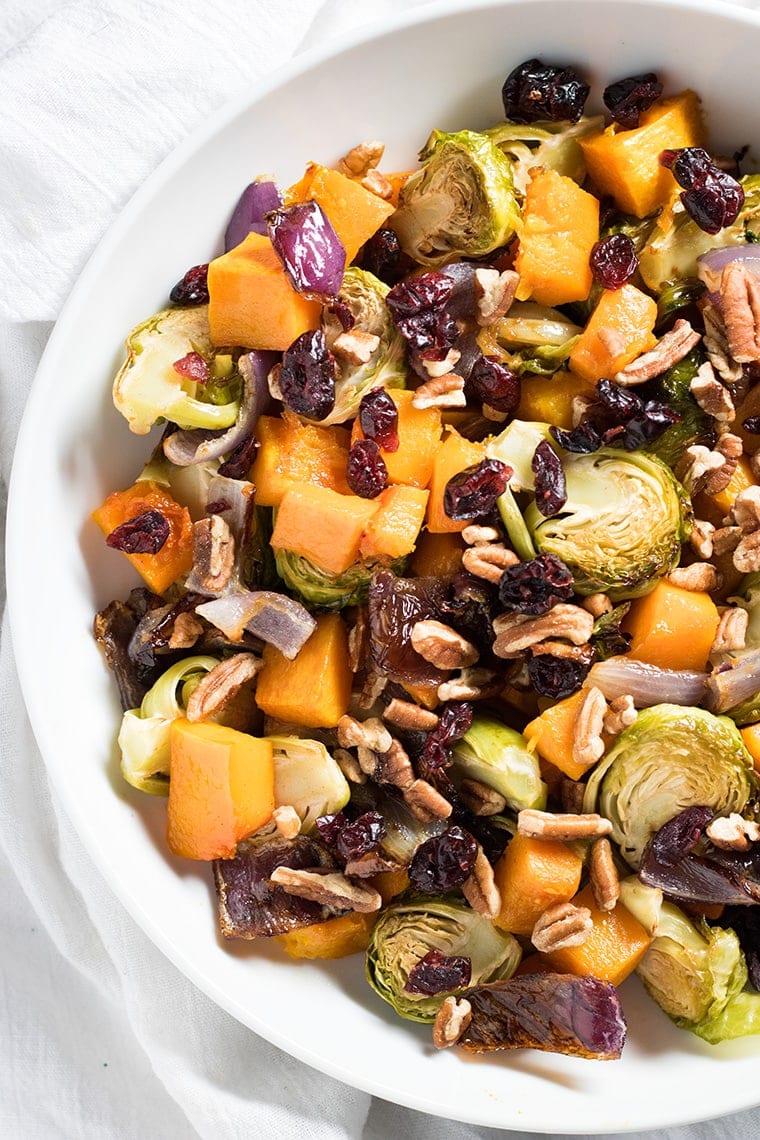 Cherry Cheese Pie from The Life Jolie – It looks gorgeous on any dessert tables, especially for the holidays and could not be more delicious!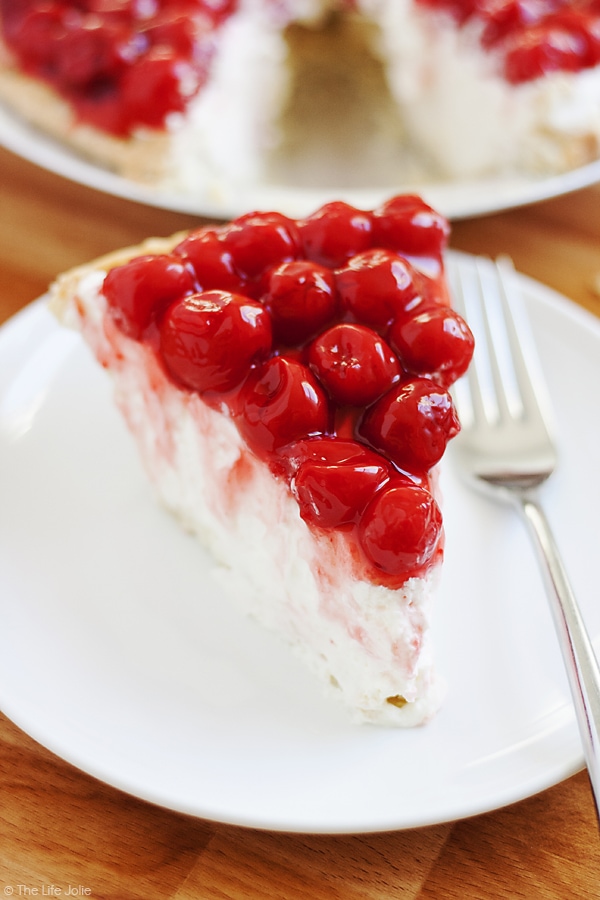 Salted Peanut Butter Rice Krispie Treats from Taste Love Nourish – an easy, sweet and salty treat.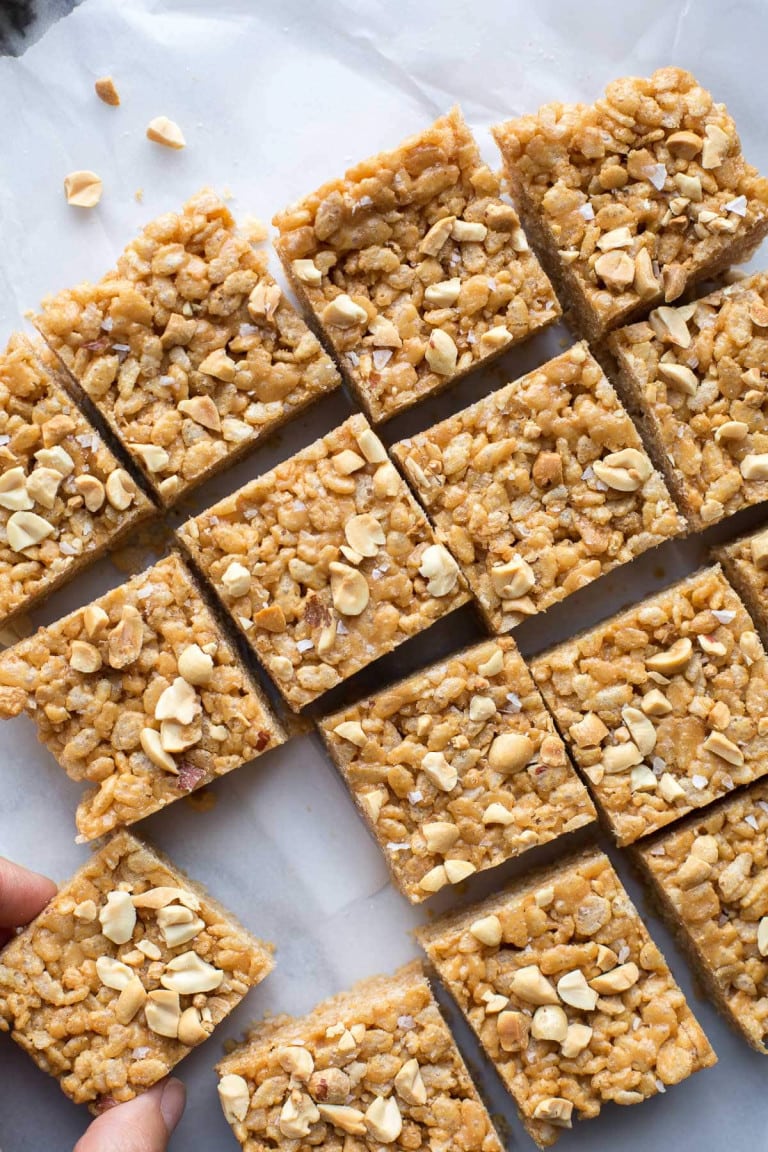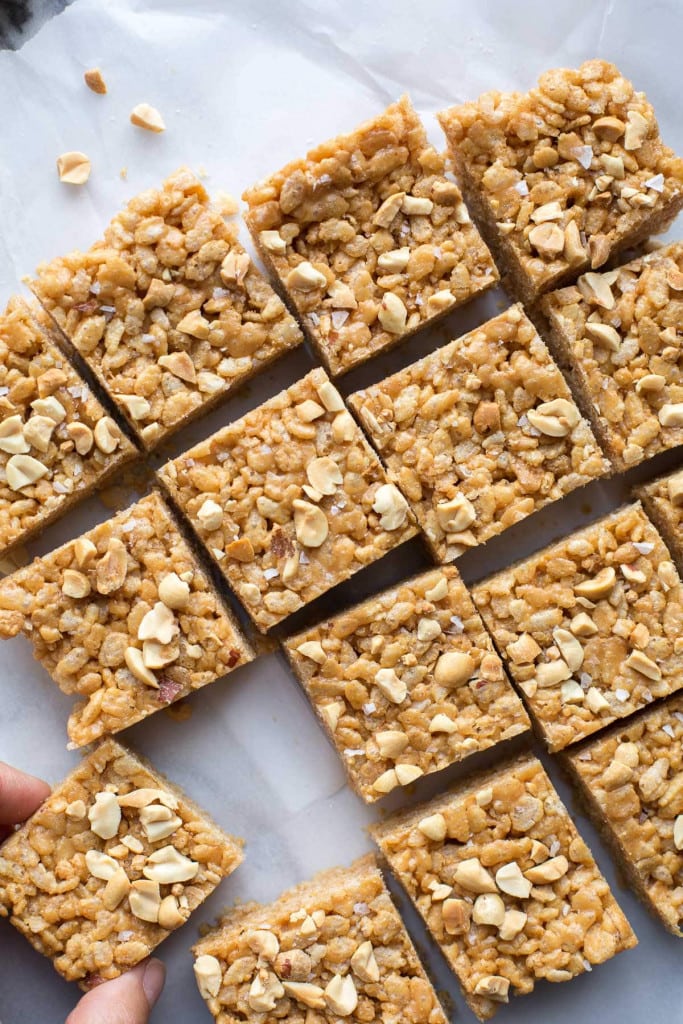 For even more ideas, check out our entire section of Meal Plans HERE.
Need some meal planning organization and kitchen tips? Grab a Menu Planner from the Design Shop!
And be sure to pin this to your meal planning board for easy access all week long!