Most days, I love my family. I love my kids, I love our home, I love our life.
But then there are THOSE days. You know the ones – where five bills come in the mail at once, the cat pukes all over your new duvet, the computer freezes in the middle of writing a post, the plumber informs you that what you thought was going to be $100 repair has turned into $1200, your six year old tells you he hates you, you burn your last bag of popcorn that you were planning to eat for dinner, and the green eyed monster is rearing it's head as you stare at one beautiful home after another on Pinterest, only to discover that EVERYONE is better than you.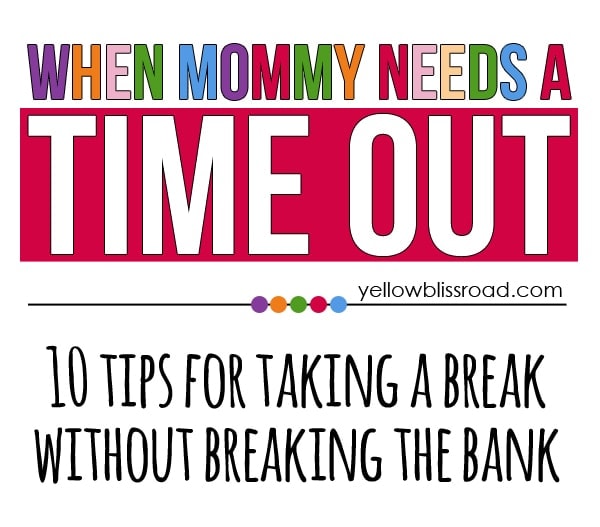 Yeah, I had had one of THOSE days.
I was irritable, I was tired (exhausted is more like it) and as a result my temper was quite short.
So, I took a personal day, a mental health break if you will. I gave myself an entire day to do whatever I wanted to do, not what I "needed" to do; and the best part was that I got to do it ALONE. No kids whining about being hungry, or that they're bored or that the other is "looking at them." Four glorious hours, and they were ALL MINE.
I went to the mall and tried on new makeup. I bought some new colors, including a new mascara that Melissa recommended (and I must say, I love it too!), and I let myself get talked into buying a rosewater spray that supposedly helps keep your makeup looking fresh all day. We'll see about that.I ate salted caramel frozen yogurt with lots of fresh fruit for lunch. And I bought a really cute new Chevron skirt to wear to SNAP.
It was a good day. A really good day. It felt indulgent and wonderful, and it just made me happy. I was recharged and felt like I was ready to take on the world. I felt like I wasn't "just a mom" but a woman, too.
It is so important for us as moms, to make sure we take care of ourselves. You know that saying:
It's meant as a silly little tongue in cheek kind of thing, but if you think about it, it's really true. If you're not happy, it's reflected in the way you parent your children. At my house, that generally translates into more yelling. Not a good thing.So I encourage you…No, I CHALLENGE YOU – today, tomorrow or the next day,  just sometime soon – to give yourself a time out. Don't be afraid to ask for help. Hand your kids off to your spouse, the nearest relative, or a friend who "gets it," and take some time to just enjoy something indulgent.
I've put together a list of my favorite things to do when I get a Mommy Break, that won't break the bank:
Get a pedicure or manicure
Get a haircut/color
Go for a walk
Window shop at the mall
Try out a new shade of lipstick or eye shadow
Have lunch, dinner or even some frozen yogurt with a friend
Go to a local sandwich shop or Starbucks, and eat lunch quietly by yourself
Go to the library or local bookstore and sit and read for a while
Watch the sunset
See a movie by yourself
Or if you're home alone, watch a chick flick with a big bowl of ice cream or a glass of wine, take a long hot bubble bath complete with candles, or (gasp) take a nap!
However ~ Do not:
Clean house
Grocery shop
Make a "quick trip" to Target.
Take children with you.
There is no such thing as a quick trip to Target. This time, it's all about YOU.
Most importantly, don't feel guilty – we all need some time to refresh and recharge, and reconnect with the person – the woman – we really want to be. The woman who's hiding inside that flustered, exhausted, irritable mom.
I'm no expert, but if there's anything I've learned as a parent – when Mama's happy, everybody's happy!
Do you take regular Mommy Breaks? What do you like to do when you get time to yourself?