My son really wanted me to make muffins.
Well, he wanted me to buy muffin mix at the store and I forgot.
So I told him I'd make him some cranberry muffins from scratch, like the good mommy I am.
Only I didn't have any sugar. Bad mommy.
I did, however, have pancake mix, so I got him to settle for cranberry pancakes. I don't know about you, but for me, cranberry anything is just begging for some white chocolate to go with it.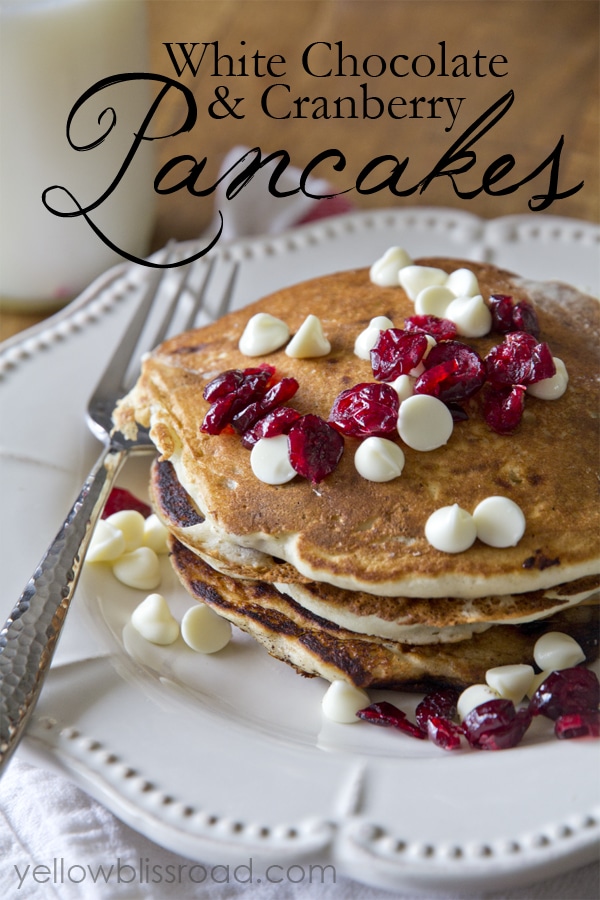 White Chocolate & Cranberry Pancakes
Your favorite pancake mix or recipe
1/2 cup white chocolate chips
1/2 cup dried cranberries (I use the Ocean Spray 50% less sugar ones)
Make pancake batter according to package or recipe directions.
Carefully fold in white chocolate chip and cranberries. Do not over-stir!
Pour about 1/3 cup batter on a sizzling hot griddle and cook, watching carefully so they don't burn. Nobody likes burnt pancakes (trust me on this one).
Sprinkle with white chocolate and cranberries for effect. Do not add syrup unless you have a serious sweet tooth.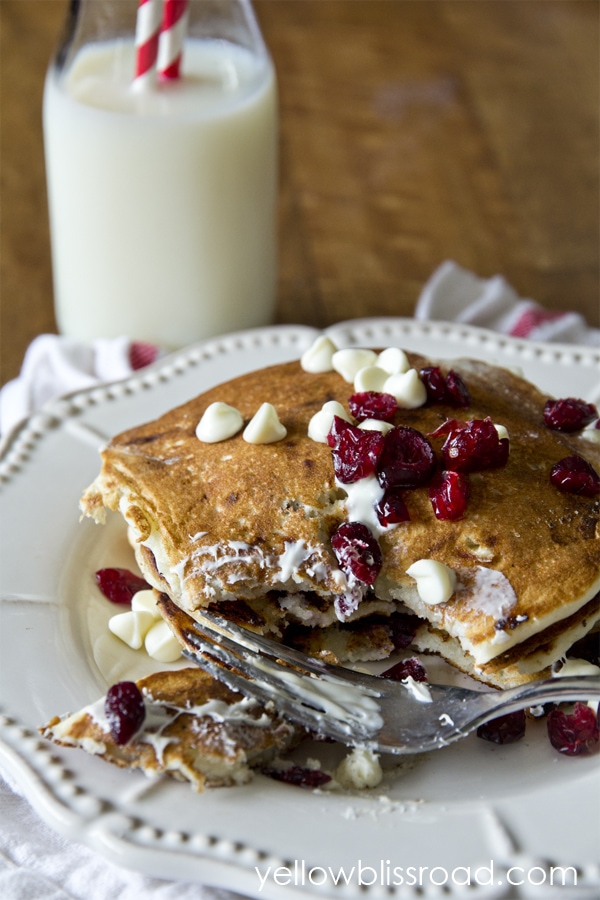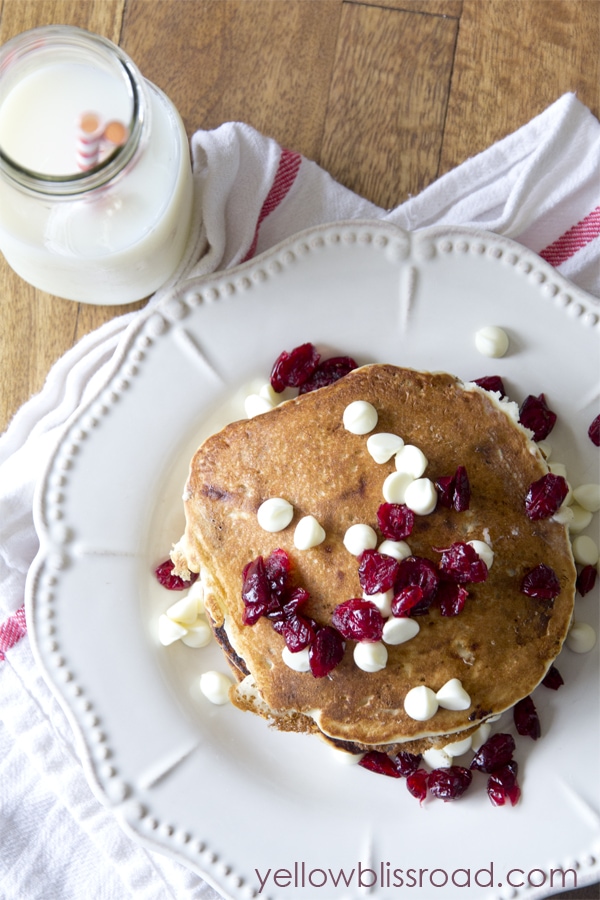 My Mom of the Year status has been restored.
Be sure to follow Yellow Bliss Road for more easy and delicious recipes, creative decor and DIY.
If you liked this quick and easy breakfast recipe, you might also like: