Whole Wheat Applesauce Crunch Muffins
I love breakfast. I love making a big, hearty breakfast for my family, with eggs, pancakes, waffles, bacon, sausage, and more. A hot breakfast warms the soul on a cold morning and encourages us to sit together at the table as a family every weekend morning before the Saturday chores take over. There's only one problem.
MY KIDS DON'T LIKE BREAKFAST!
Well that's not entirely true. They love cereal. And once in a while my daughter will eat scrambled eggs. But that's kind of it. Except for muffins. And frozen waffles. So muffins are kind of my go to when I want them to eat a healthy breakfast. They have no idea that they're eating a healthy breakfast, though, and I'd like to keep it that way (so don't tell them!).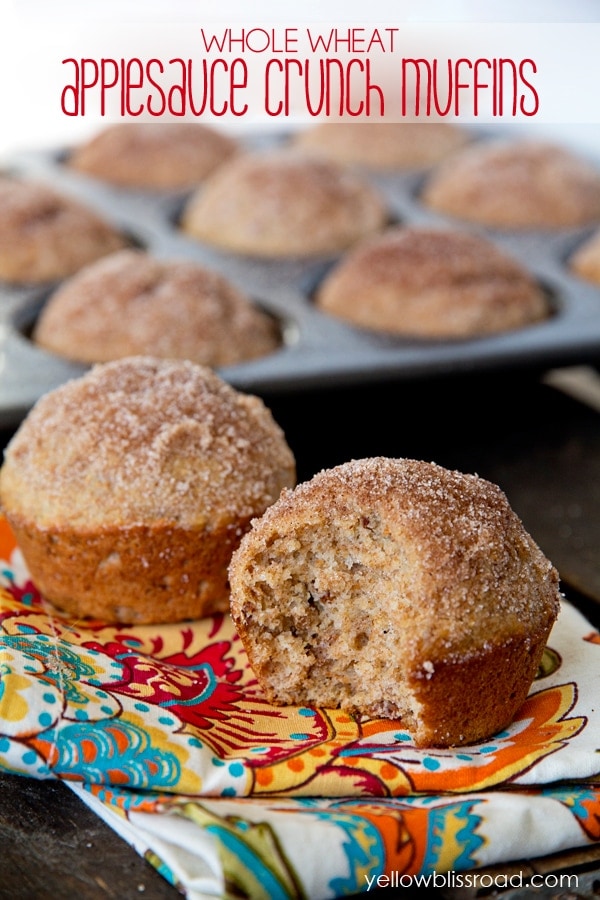 I came across a recipe for Applesauce Muffins and I knew that would be the perfect new recipe to try. I added whole wheat flour instead of regular, and I added Grape Nuts for some crunch and added protein, and apple pie spice right into the muffins as well as in the sugar topping. 
They were delicious! Hearty and healthy and my kids had no clue!
The Grape Nuts were a great way to add some texture but as a bonus they are sup heart healthy too. They are made from whole grain, and pack a ton of protein and fiber in there as well.
They are super easy to make and have basic ingredients that you probably already have stocked ~ Butter sugar and eggs are creamed together, then flour, baking powder salt and apple pie spice are added and mixed in. Lastly you stir in some of those crunchy Grape Nuts.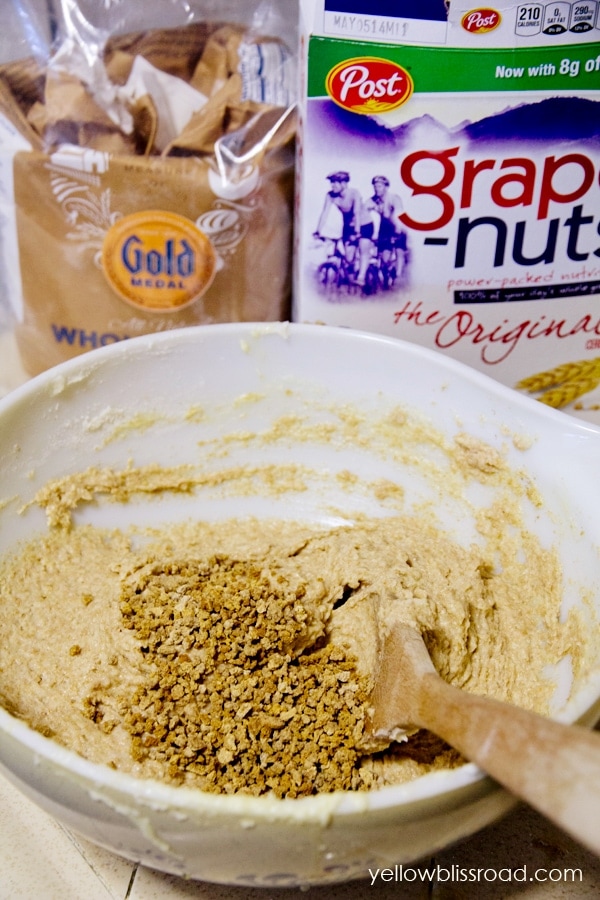 I used an ice cream scoop to scoop the batter into greased muffin tins. It made exactly twelve nice sized muffins.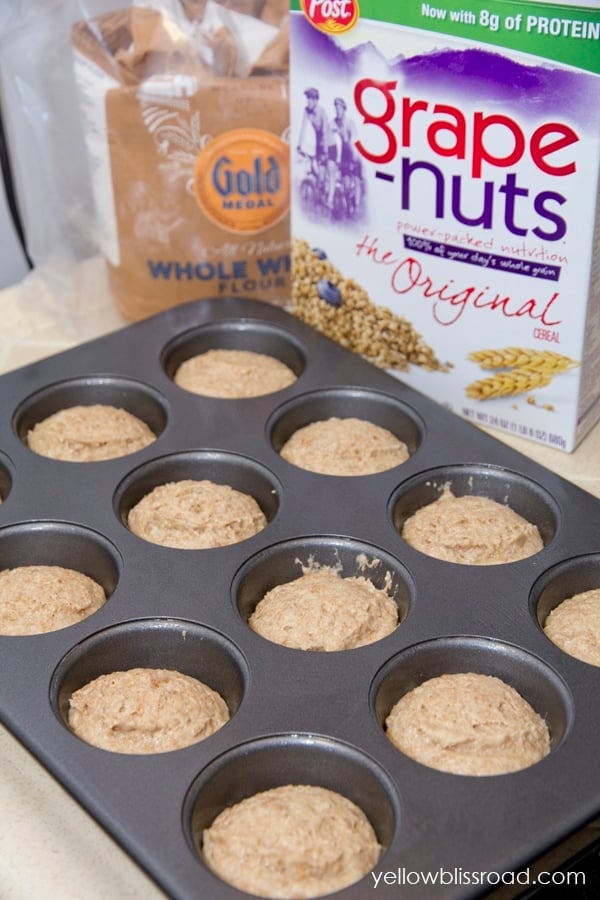 Bake them in a 350 degree oven for about twenty minutes. To make them a little more appealing to my kids I went ahead and dipped them into the melted butter and sugar as called for in the recipe. Because, well, why not?? If you're not partial to whole wheat, regular flour could be substituted.
If you would like to try out this recipe, you're in luck because through November 30 you can take advantage of Walgreens' exclusive in-store promotion of any Post cereal brand (Honey Bunches of Oats, Fruity Pebbles, Great Grains, Grape Nuts) for $1.99!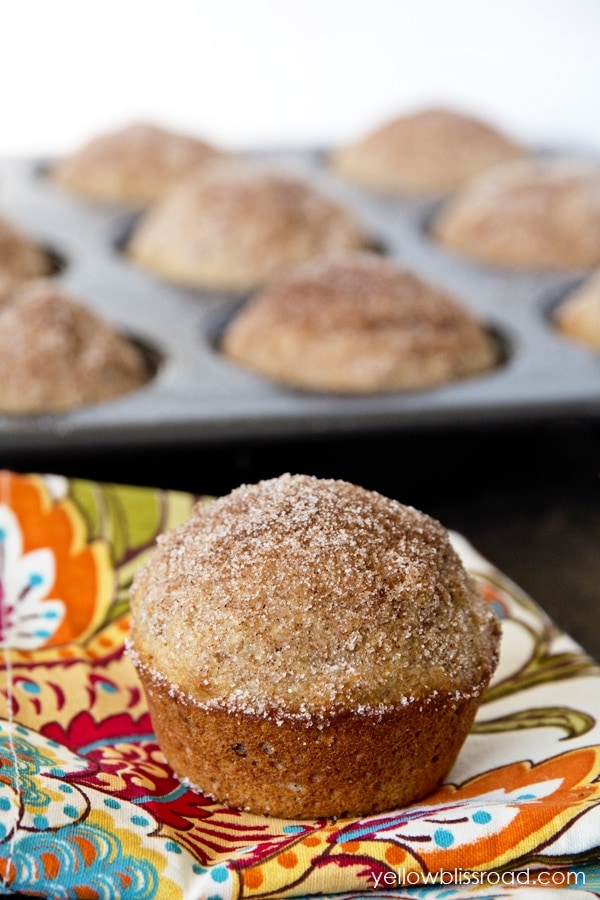 If you've made this recipe, please come back and leave us a star rating or a comment below. Or, tag us on social media @yellowblissroad or #yellowblissroad for a chance to be featured.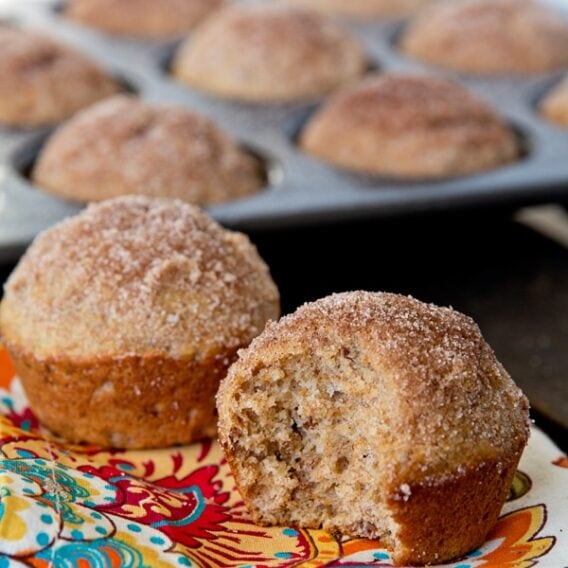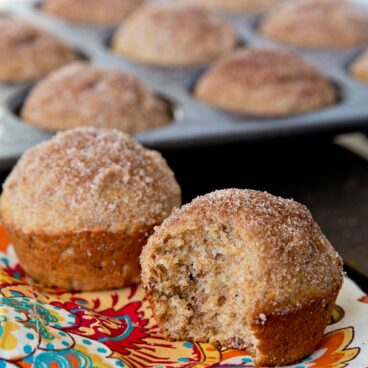 Whole Wheat Applesauce Crunch Muffins
Ingredients
1/2

cup

butter

1/2

cup

sugar

2

eggs

3/4

cups

applesauce

1/2

cup

Grape Nuts

1 3/4

cups

flour

1

tbsp

baking powder

1/2

tsp

salt

1

tsp

Apple Pie spice

For the topping:

1/2

cup

butter

melted

1/2

cup

sugar

1

tsp

apple pie spice
Instructions
In a large mixing bowl, Cream together butter and sugar. Add eggs and beat until light and fluffy. Add dry ingredients and mix just until combined. Fill muffins tins about 2/3 full (a regular ice cream scoop works well for this). Bake at 350 degrees for 20 minutes, or until tops spring back when lightly touched.

Combine ½ cup sugar with 1 tsp apple pie spice. Allow muffins to cool for ten minutes. Dip the tops into melted butter and then into sugar and spice mixture. Serve warm.
If you enjoyed this recipe, you may also like: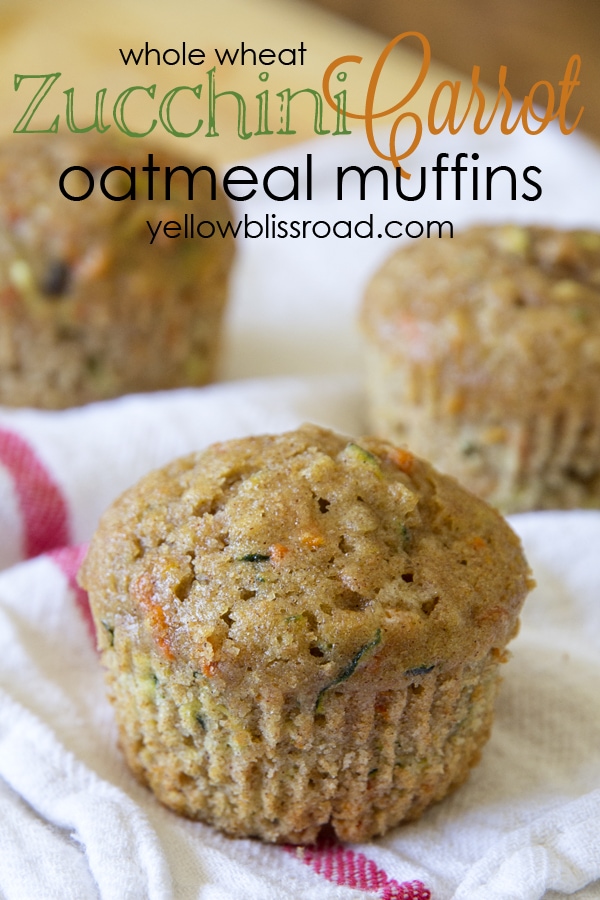 Whole Wheat Zucchini Carrot Muffins