I came across a Pier One coupon this week that was good for $10 off of any purchase of $10 or more. (Have you met The Krazy Coupon Lady? That's where I found this coupon and have come across TONS more!)
I love Pier One (don't you?). I planned to meet my mom for dinner and then we could both do a little quick shopping. I say "quick" because there is no such thing as taking your time with my kids running through the store. I figured, there's two of us, and two of them; how hard can this be?
So we each took a child and went opposite directions in the store. Yes, this really is necessary. I took Riley and my mom took Coop. Of course, by the time we each got to the back of the store, we were in the same place.
Enter this big Papasan Chair.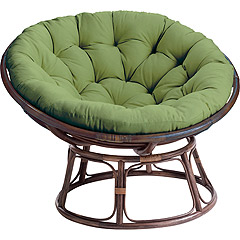 They both fit in it so they sat and they started making it move. (Did you know those things are two pieces?)
When I realized what they were doing I promptly removed Riley and walked over to look at the curtains, leaving Cooper with my mom.
All of a sudden I heard a big CRASH and I saw this: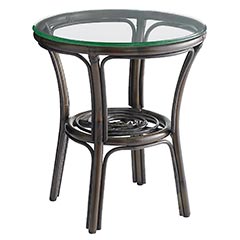 Only it was missing this:

glass top, because it was wobbling around on the ground. Did you know that Pier One has tile floors? And do you know what they sound like when glass hits them? LOUD.The round glass table top wobbled around from side to side for at least 10 minutes. Ok, so it may have only been 10 seconds, but still.
Once it finally stopped wobbling, it landed flat with a horrible CRASH sound, and cracked Straight. Down. The middle.
I was moritifed and grabbed my kids and headed out of the store. Don't worry, I wasn't running away, but I did need to take a time out of my own to contain how upset I was. I talked with my son about why we tell him to be careful, blah, blah, blah.
He did go back in and apologize, and while we were back in the store, I picked up the basket I had been carrying around because gosh darnit that coupon was expiring the next day and I wasn't about to waste it!
This is what I got: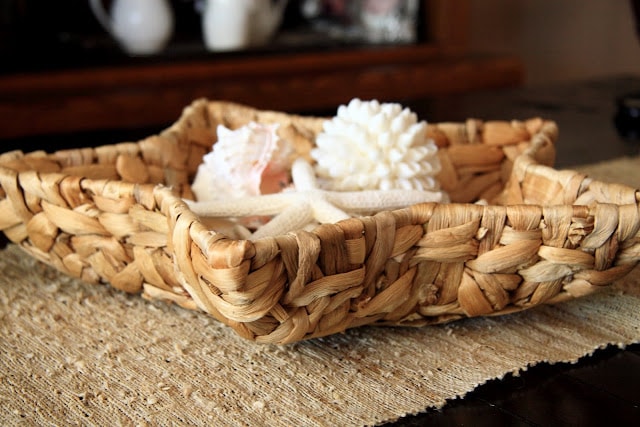 Isn't is cute?? I love that it looks like driftwood, even though it's not. Very beachy, yet will work well for the fall and even Christmas. I made a pretty little centerpiece with it using a bunch of shells I had lying around.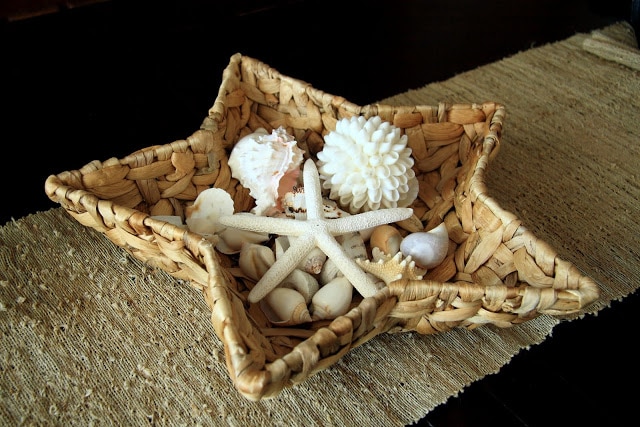 Guess how much it was? $10. Yup, right after my son broke the table, I went back and used my $10 off coupon to get this bad boy for free. Hence the reason I can never shop at Pier One again.