The Quickest & Easiest Way to Make Wood Slice Ornaments
Today we have two easy, DIY Christmas ornaments to share with you! The fabulous Kristen from Downhome Inspiration is back to share her Wood Slice Ornament, but first I wanted to let you know that I am over at my friend Jenn's place – Clean & Scentsible – with a crazy easy Snowy Cranberry Ornament featuring the supplies pictured below. Come and see how it turned out!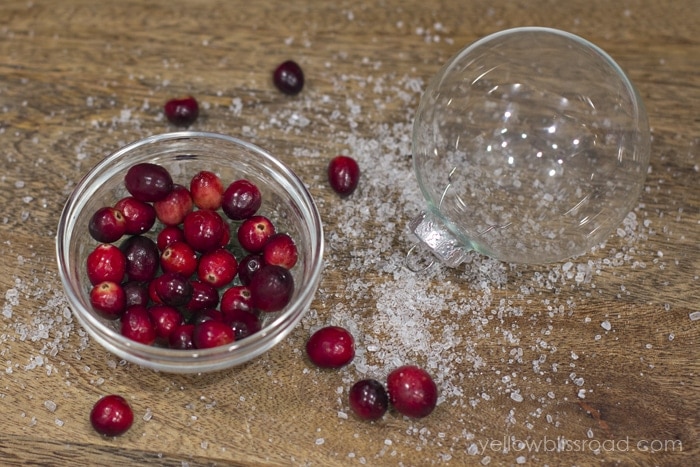 ---
Hey there Yellow Bliss Road readers, it's Kristen from Down Home Inspiration and I've got another super quick and easy tutorial up my sleeve that I wanted to share with you all today. Hopefully some time saving crafting techniques will help pull you through this insanely busy holiday season with a smile on your face!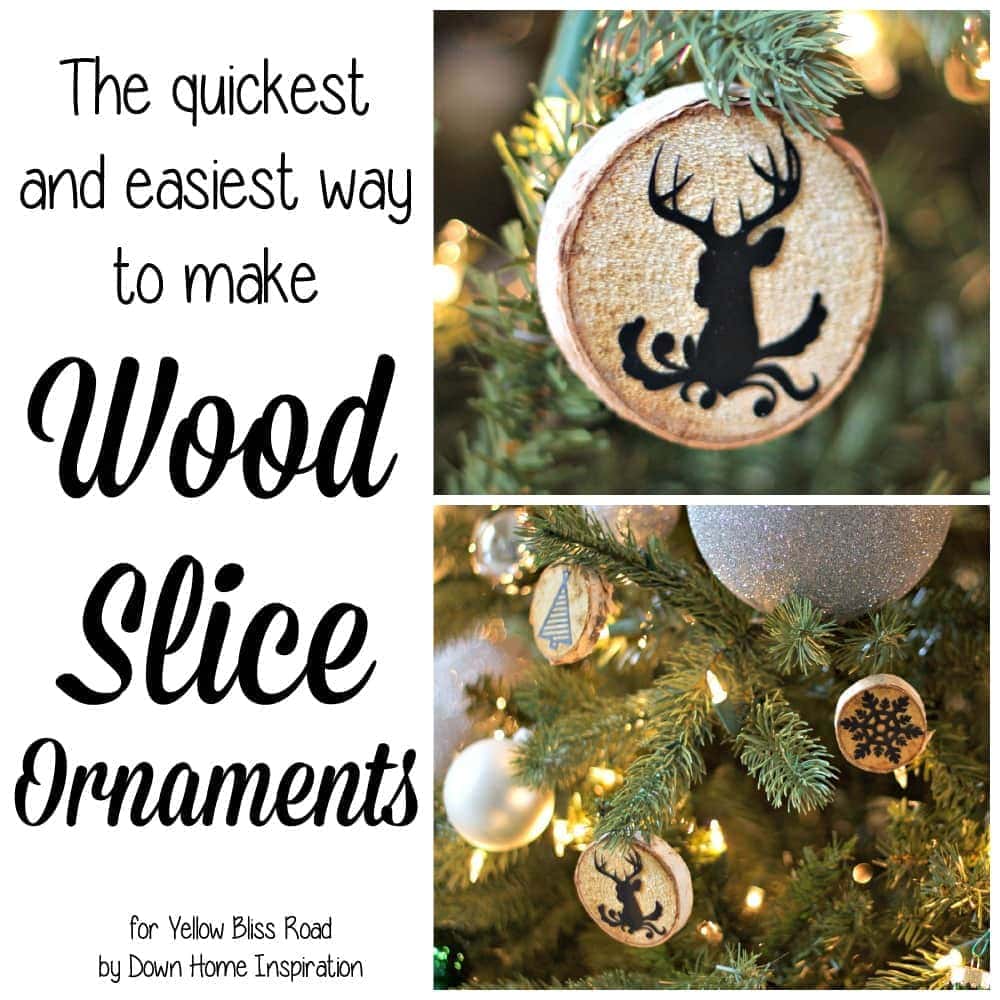 So I'll start this post by saying that I am obsessed with tree branches and wood slices this year. I think that it may stem from growing up being surrounded by forests, but it just feels cozy and homey to me, so I have been using this look all over my own home. When it came time to make some ornaments with my kiddos this year to decorate their small bedroom trees, wood slices were the obvious choice. I had all of these great intentions to go into our back yard and find a small branch to cut our slices from, but I got sidetracked. This last week and a half I have been dealing with a sinus infection, ear infection and pink eye all at the same time. Yuck! So my grand ideas of home cut slices went right out the window.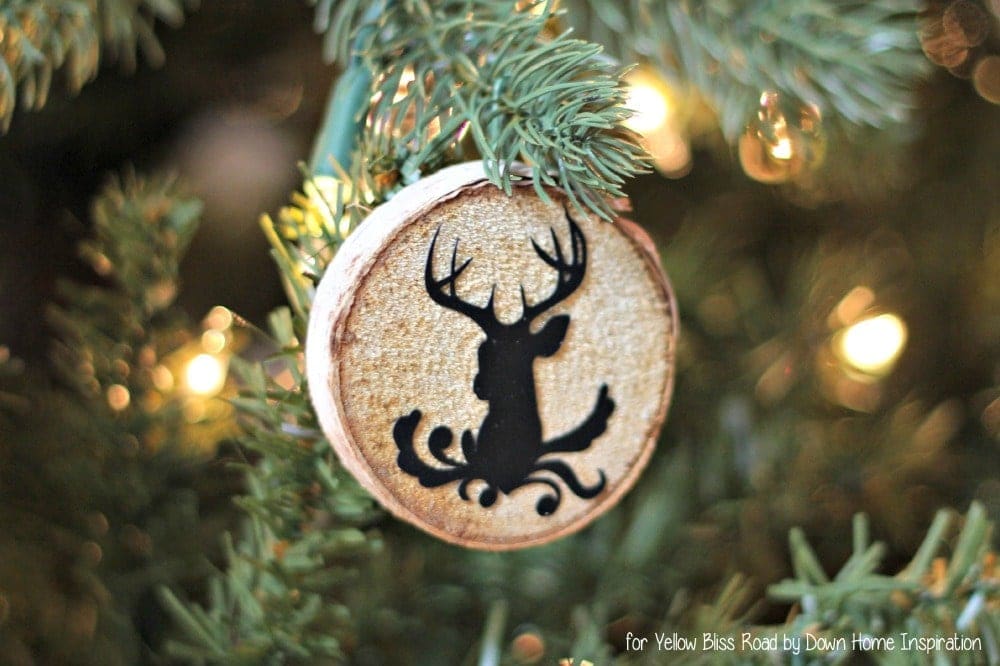 Feeling like you have been run over multiple times by a garbage truck makes you wonder how simply you can get away with a craft and still have it turn out beautifully. Well, the good news is that these wood slice ornaments are spectacularly easy, so quick and also very inexpensive while adding great depth and a touch of whimsy to your tree.
Wanna know how I made these ornaments in less than 5 minutes for about $0.25 a piece?
I've got good news for those of you who are too busy or no where near trees to cut branches from, they sell pre sliced packages right at the craft store! A pack of four only set me back $1 (they are originally $1.99), so I grabbed a handful of them. Now here is where you can go super simple or make it a bit more time and effort intensive.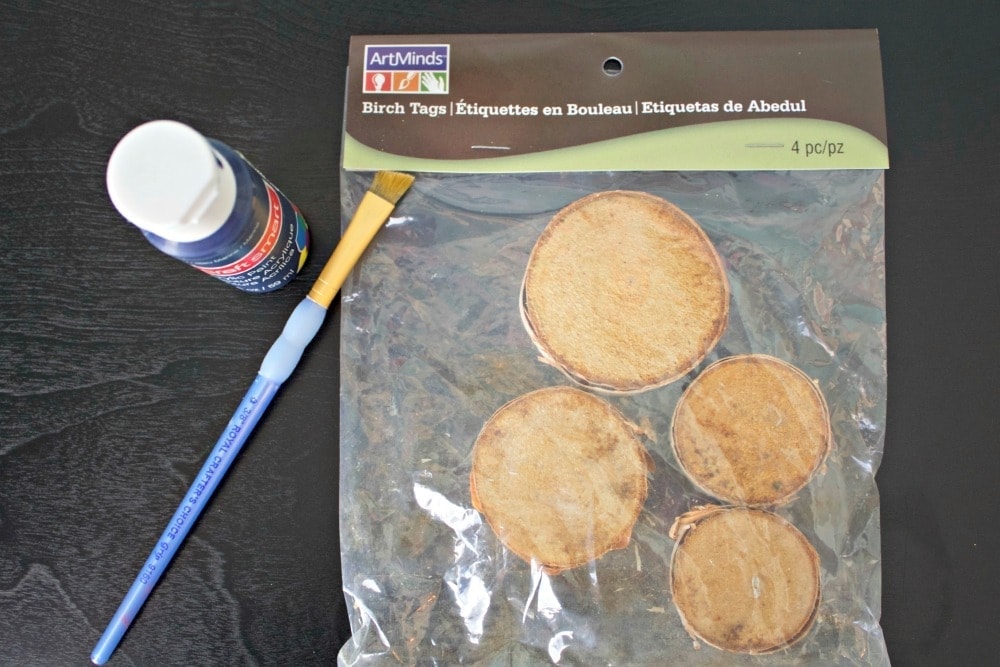 You can hand paint each wood slice ornament, which was my original intent, or if you are lucky enough to have a die cutting machine, you can cut some vinyl out and slap that baby right onto your wood slice. I found some simple shapes to cut with my Silhouette Cameo and added a layer of decoupage on top for durability, but it can not get easier than that.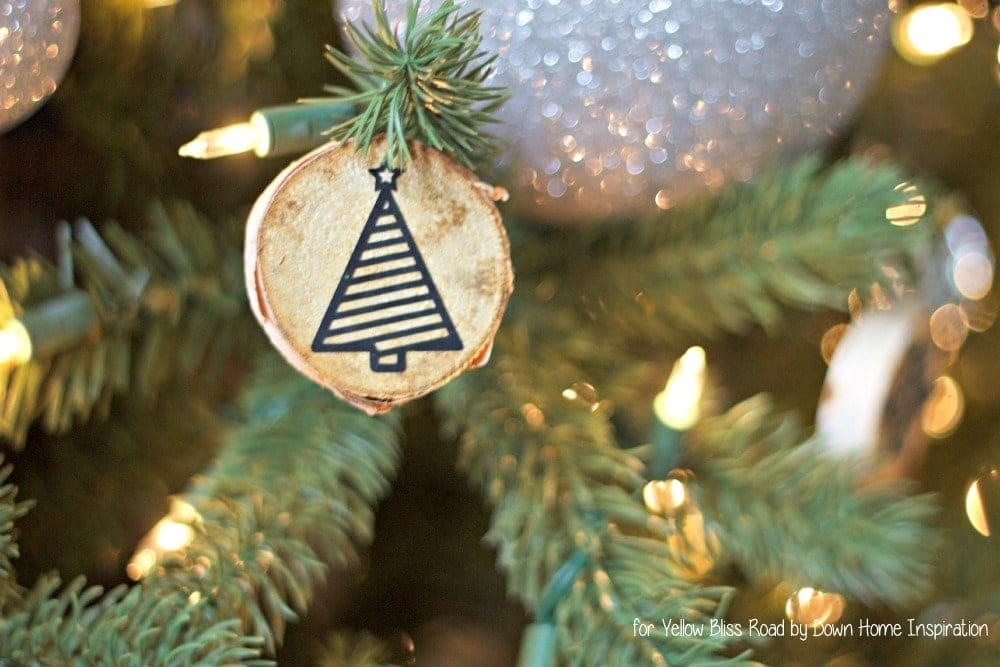 Don't have a die cutting machine? No problem…think stickers, hand drawn pictures or using a wood burner to burn your own design. My kiddos had a blast picking out stickers to apply to their wood slice ornaments. Again, we added decopauge as a top layer for those as well.
Once you have your design on, hot glue an ornament hook right onto the back of the wood slice and you are ready to decorate your tree!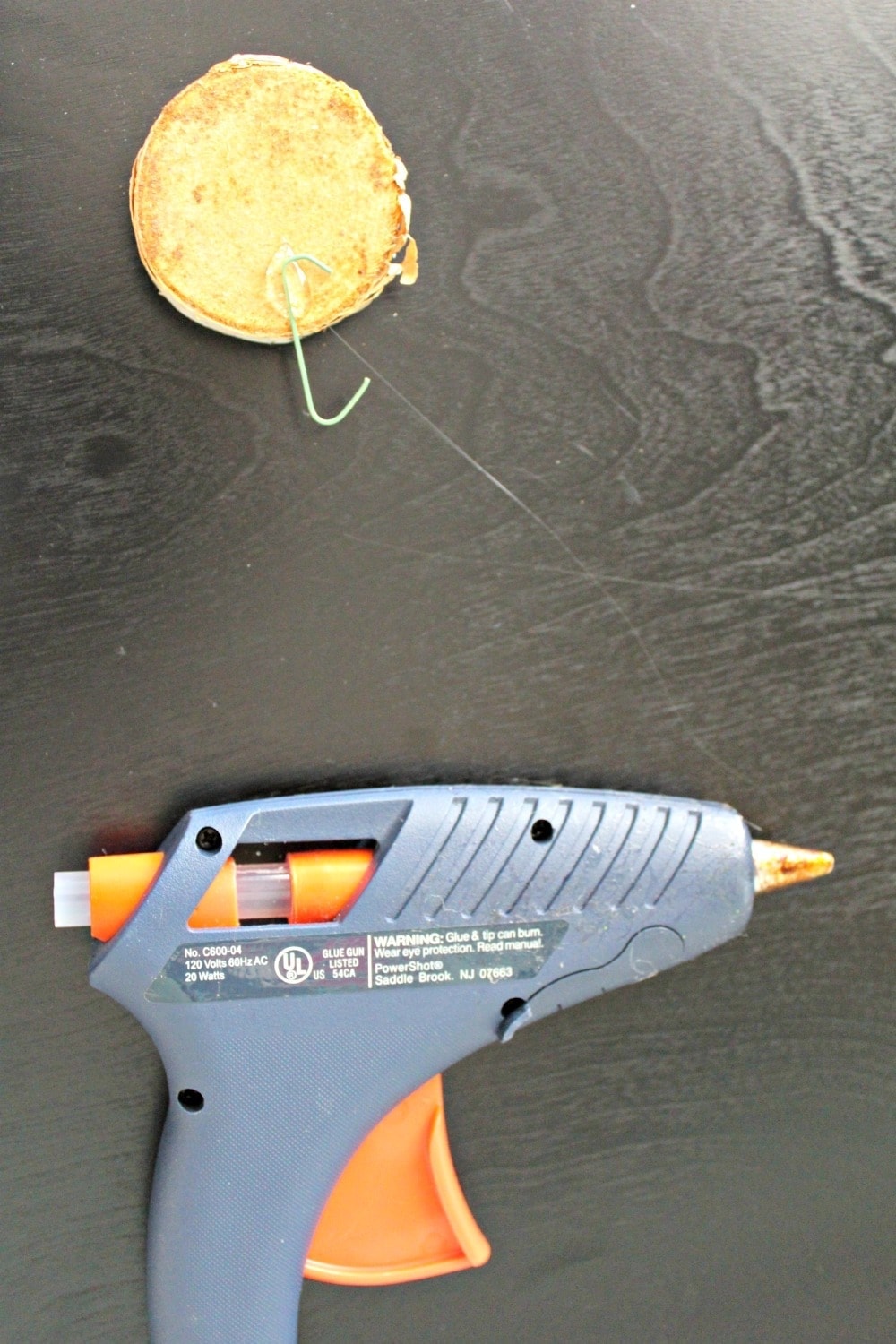 Okay, so what did I tell ya? Ridiculously quick and easy, right?! And I just love the look of them! What about you, are you planning to add any handmade ornaments to your tree this year?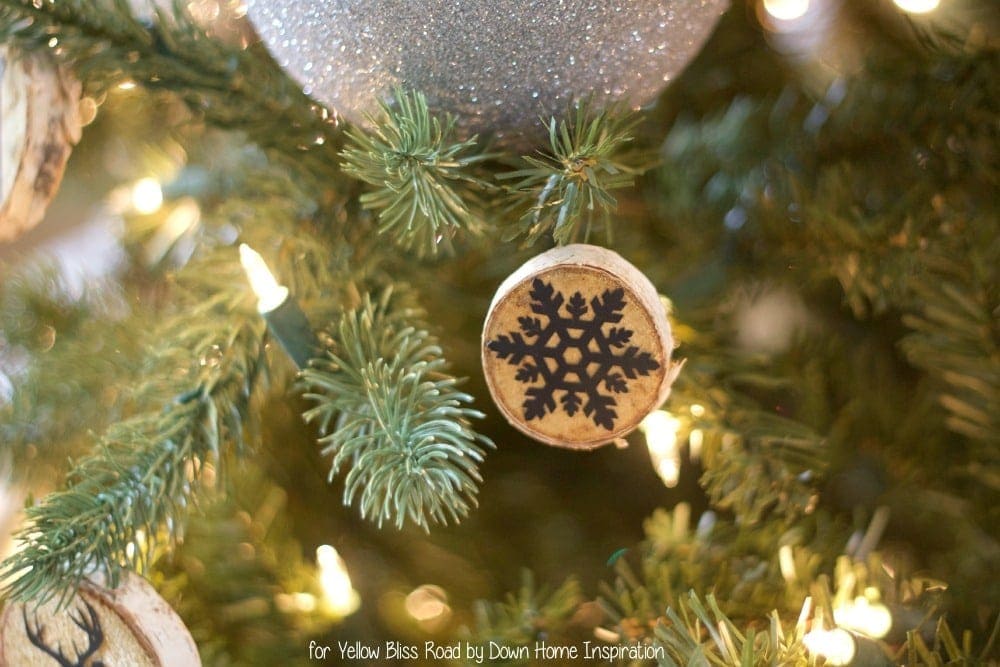 For more DIY Christmas ornaments, be sure to check these out: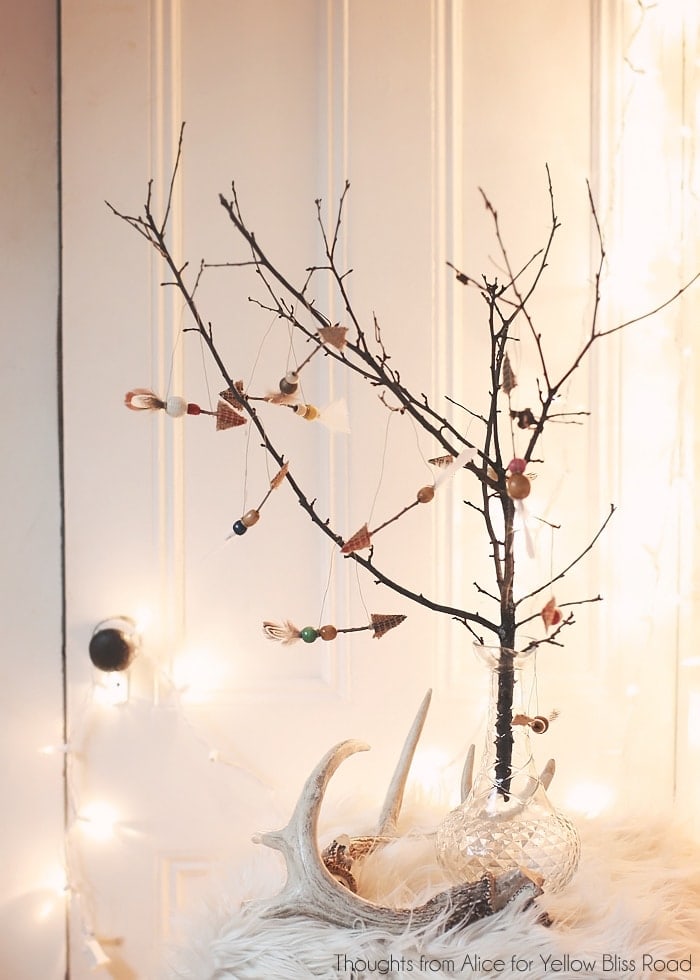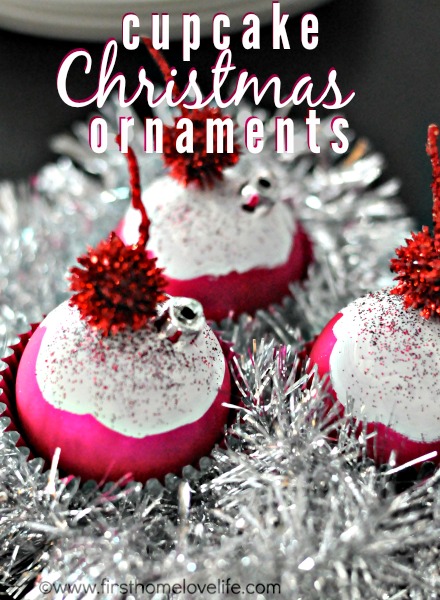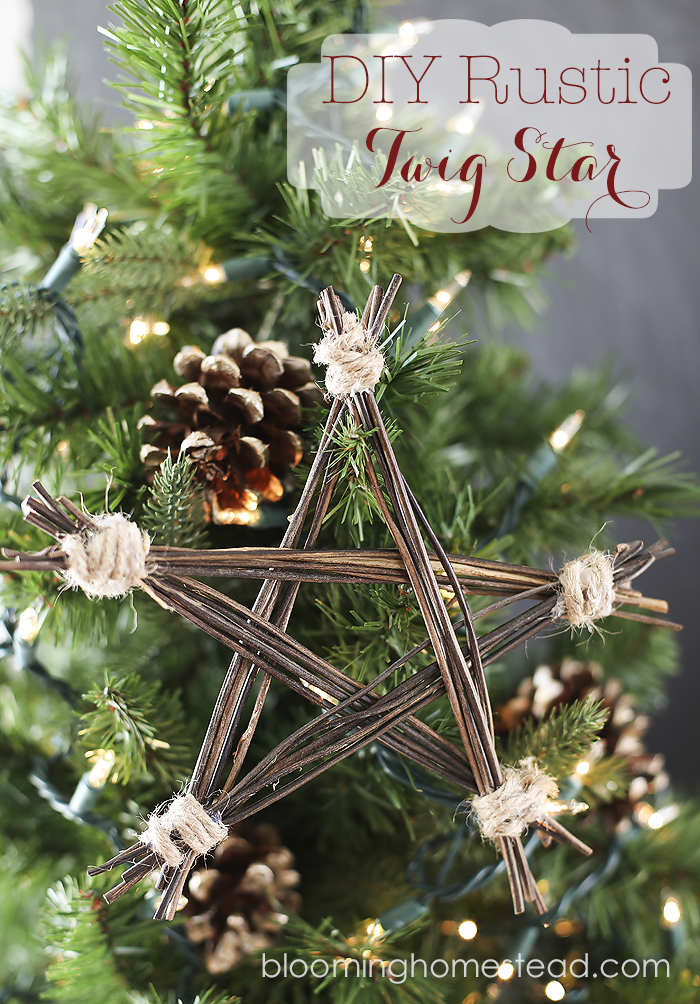 For all things Christmas, go HERE.