Hello there! I'm Ashley from Cherished Bliss, and I am so excited to be sharing my first post as part of the Yellow Bliss Road Creative Team! : ) Today I am here to share with you part of my family room makeover – Wood Shim Arrow Wall Art!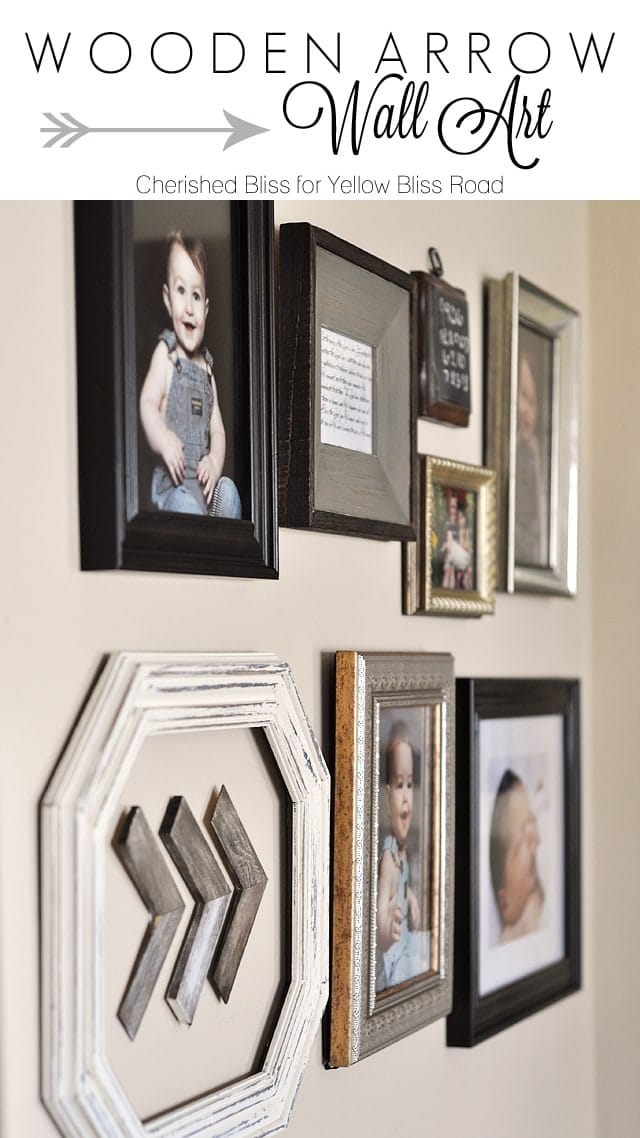 Here's a little fact about me: I moved 4 times in less than 2 years, and didn't hang a single thing on my walls during that time. We were in rentals and obviously kept moving so there was no point in hanging up pictures only to pack them up the following month. That all changed when we bought a house last August! I have gotten to paint walls, hammer nails, and dream big for the future! I am in the process of working on my kitchen and I am so so close to putting the finishing touches on my living room!
Today's project is a little section of my gallery wall. I have a serious thing for gallery walls. Can you have to many?? Probably, and I most likely will by the time I'm done decorating. I hung my first gallery wall a couple of months ago in my dining room. It's yellow (my favorite color) and most importantly, it is the first time I have put family pictures on the wall in quite some time! The one in my living room is a little different — more eclectic, and is filled with special family memories.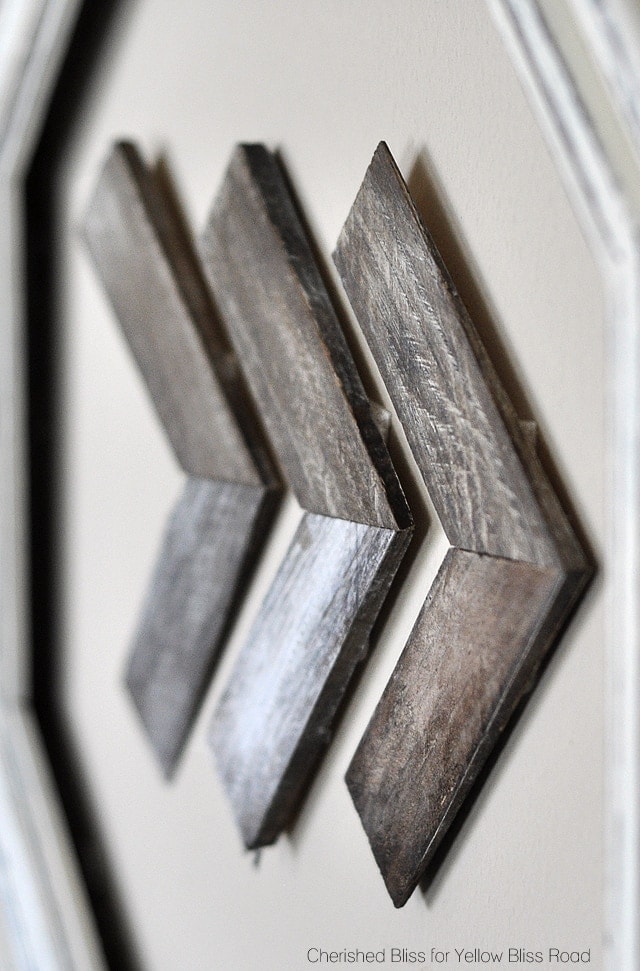 These arrows were originally inspired by the ones I created for my son's nursery, and if you notice on the first picture, they are pointing to a picture of a baby. This adorable little baby would be my husband. He was such a cutie (and still is)! These arrows point to his picture because it all started with him. He has given me 3 beautiful children and I could never thank him enough! So this gallery wall is for him, these arrows are for him!
So let's get started making you some now!
Supplies:
– Wood Shims
– Paint or stain. To get the weathered look, you can follow my tutorial here
– Miter Saw
– Command Strips (small)
– Foam brush for painting/staining
– Triangle (for measuring your angle cut)
– Pencil
Tutorial:
The first thing you will need to do is paint or stain your wood shims. I actually used some left over shims from my Wood Shim Vase that I made using my weathered wood tutorial I mentioned above. You can paint them any color though. I think these would be fun in a bright cheery color in a kids room!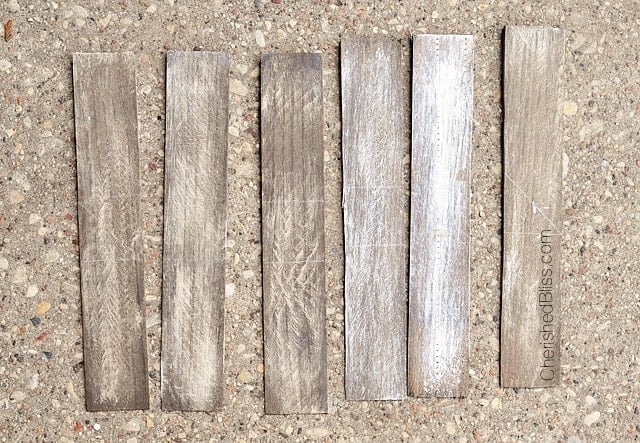 Now you need to find the exact middle of your wood shim, both vertically and horizontally. Mark that spot with a dot, and using a triangle place the triangle on that dot. Now draw a 45 degree angle. Then using your miter saw cut on this line. Since the shims are very thin, you will want to go slow and steady while making the cut. Be sure and take into account how you will match up your shims when making the cut since shims are thinner on one end and thicker on the other.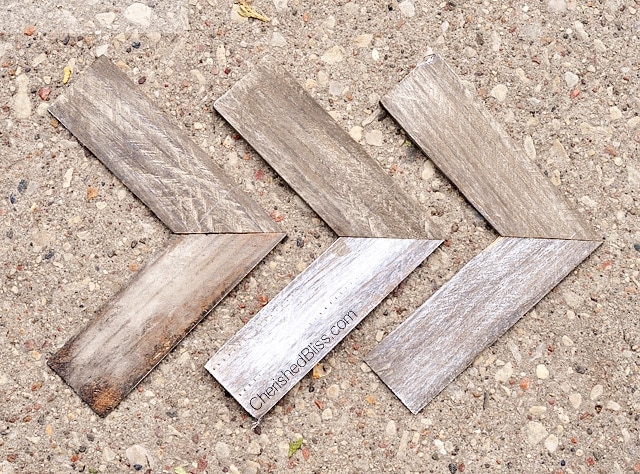 Once you have all these cut and ready to go, it's time to attach them together. I used command strips since this allowed me to connect the pieces and hang them on the wall all at once.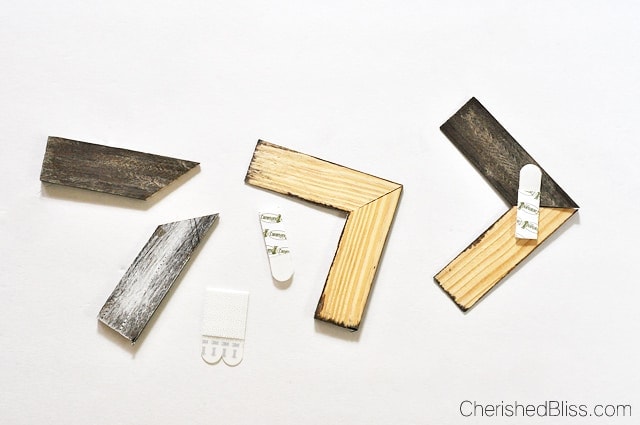 The command strips don't really like to stick to the wood, so I just hot glued them down making sure to hit both pieces with the glue.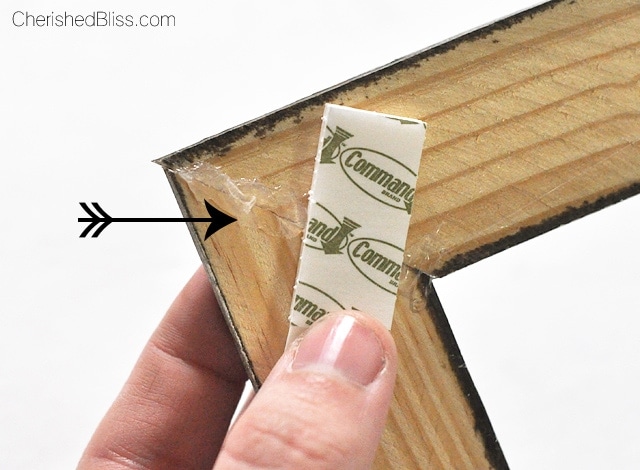 Then I added some hot glue to the seams to make sure the wood didn't have any wiggle room. Then just apply to the wall following the instructions for the command strips!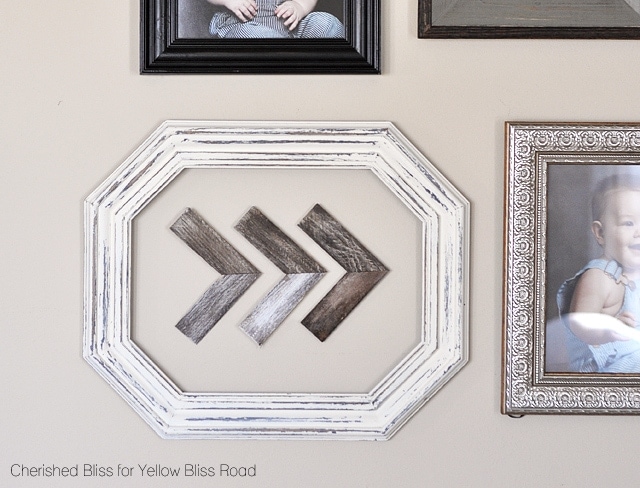 Now to just keep my whole living room clean long enough to enjoy! ; )
I hope you enjoyed this tutorial and will hop over to my blog and say hi! You can follow along with me on facebook and instagram to see what else I'm working on! Have a beautiful day! See you next time!
___________
 Ashley I love it! And now I want one…
For more easy projects, check these out: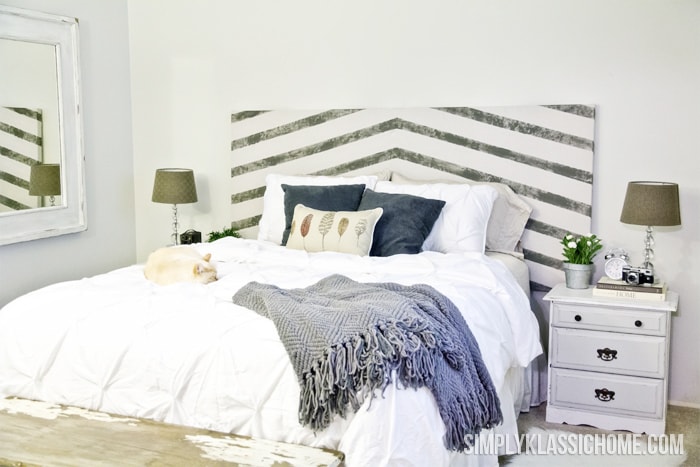 DIY Arrow Headboard from a Closet Door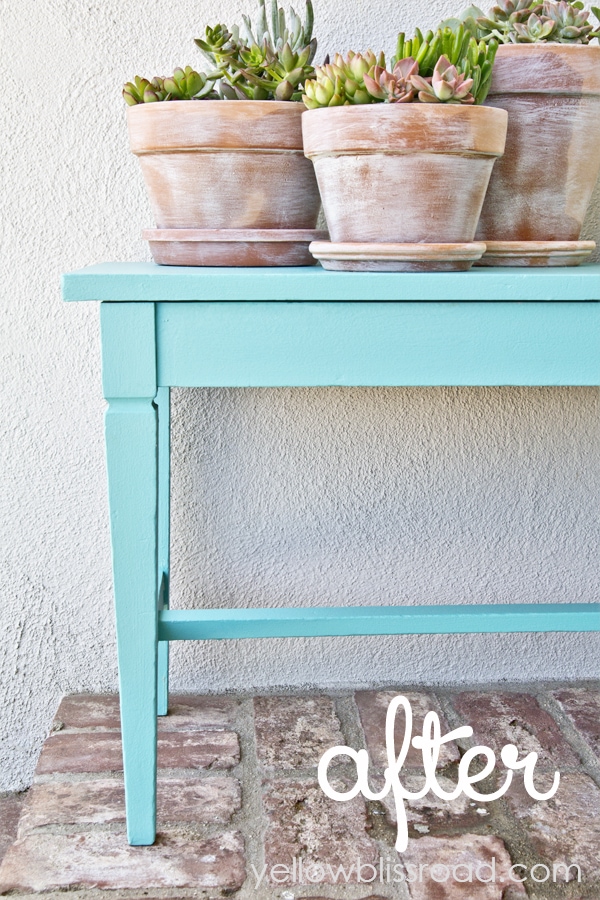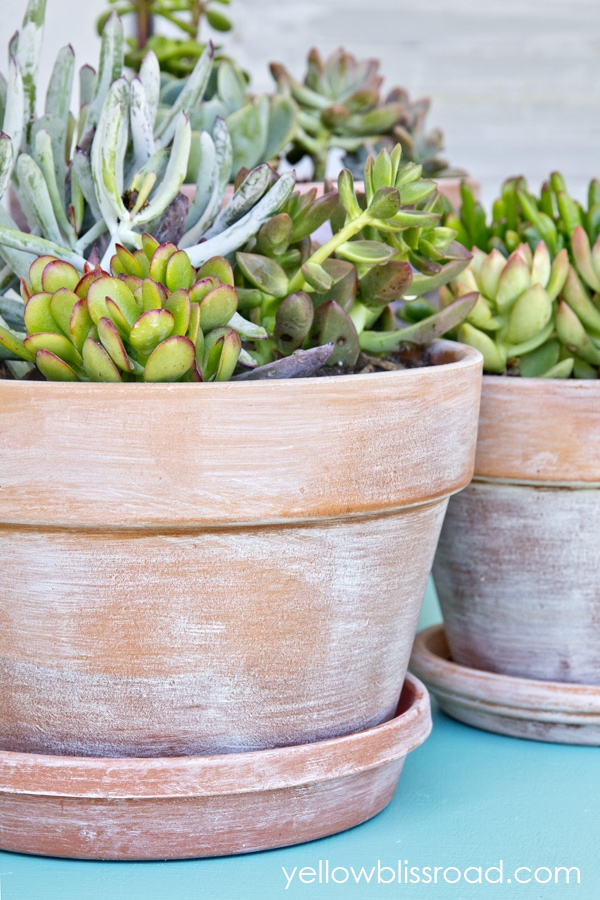 How to Faux Weathered Clay Pots
For all DIY projects on the site, go here.
For all crafts on the site, go here.