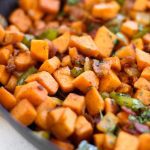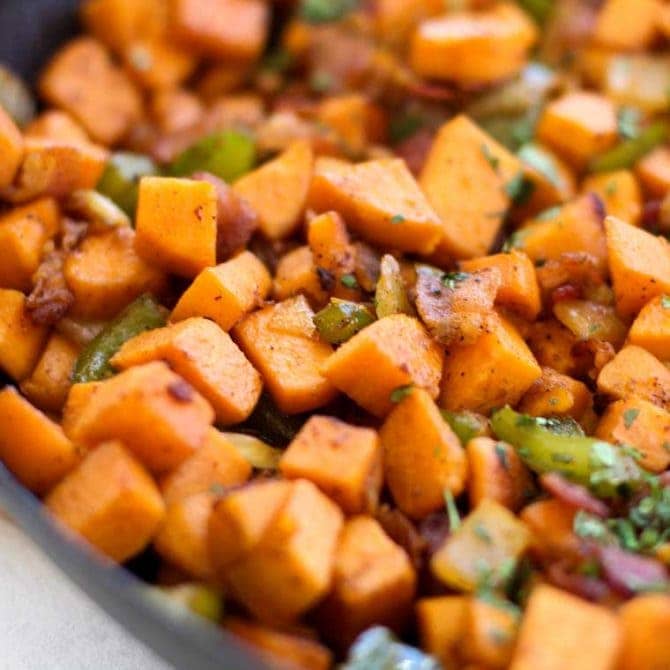 Print Recipe
Sweet Potato and Bacon Hash
This Sweet Potato and Bacon Hash is an easy and savory brunch that the whole family will love!
In a large skillet, cook bacon over medium heat until crispy, about 10 minutes. Remove with slotted spoon and set aside.

Leaving bacon grease, add in garlic and cook 2-3 minutes. Add in onion, green pepper, and sweet potatoes. Mix together. Top with chili powder, salt and pepper. Mix thoroughly. Let cook over medium heat until potatoes are fork tender, about 18-20 minutes. Stir occasionally to ensure the bottom pieces don't burn.

Add bacon back in and mix together. Serve warm and enjoy.

Optional: Add a sunny side up or over easy egg to serve with!