I am so excited to be releasing a fun, new, and totally FREE email series: 5 Secrets to Dinnertime Sanity!
Planning a successful dinnertime routine can be overwhelming for busy families. Schedules are complicated, someone's always complaining about eating their vegetables, and sometimes it's all you can do to get a bowl of cereal on the table. I'm here to change all that.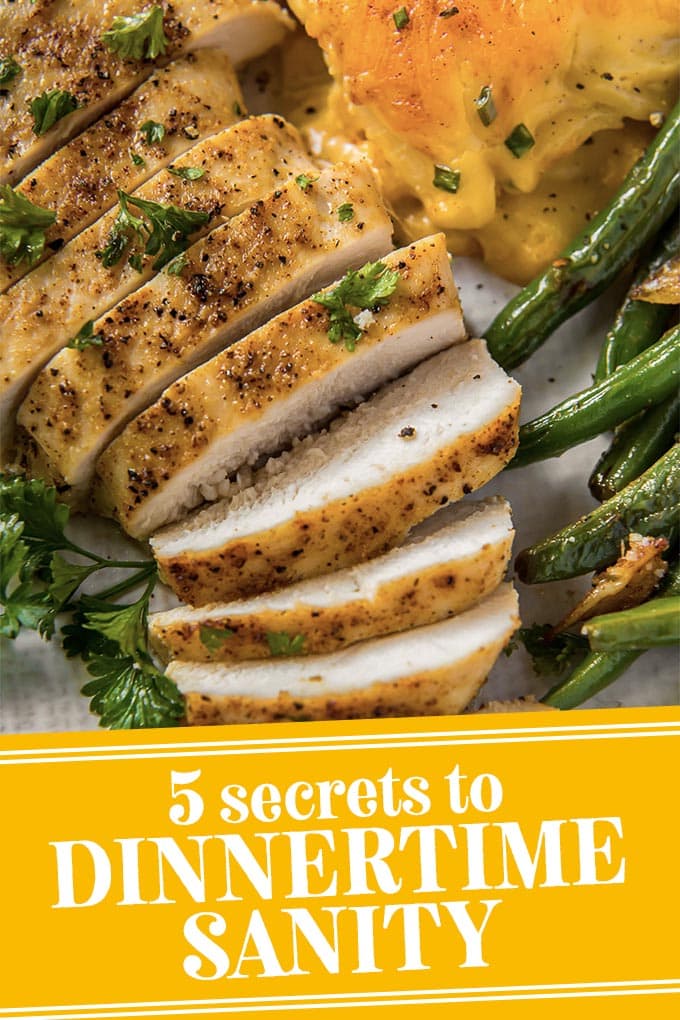 I'm Spilling My Secrets!
I am all about simplifying wherever I can, because I believe that it doesn't have to be elaborate or extravagant to be amazing.  The easy, delicious meals and recipes that I create and share for you are the same recipes I'm cooking for (and testing out on) my own family!
I've found ways to simplify our dinnertime routine and keep myself from going crazy once the clock strikes 5. And now, I'm sharing those secrets with you. Spoiler alert – you're going to love them!
An Email Series Made for Busy Families
As a mom, I've tested hundreds of recipes, and along the way I've learned a few things. In this 5-day email series, I will share with you my most popular tips and recipes to help you easily overcome the dinnertime struggles.
This series includes some of my family's favorite meals, and I promise they will be a hit with your family, too!
Ready to Learn My Secrets? Subscribe Below!
This series is completely free. You don't need to do anything but subscribe (and check your inbox!)
The recipes and tips I'll be sharing are easy, tasty recipes that have been tested in my kitchen, and approved by my own family.
I will share tips and tricks that I've learned along the way to take the guesswork out of cooking and to make being in the kitchen something you actually want to do.
You can unsubscribe at any time – no hard feelings!
Sign Up Now