101+ Thanksgiving Side Dishes
Whether you're looking for your favorite classic Thanksgiving recipes or something new and different, you'll find everything you need for your Thanksgiving menu in this huge list of over 100 Thanksgiving side dishes.
Thanksgiving is the one day of the year when it's ok to fill up your plate with mounds of delicious food. Calories don't count on Thanksgiving, right? In that case, these beautiful Thanksgiving side dishes will make the perfect accompaniment to your Thanksgiving dinner. Who said TURKEY has to be the star?
FAQs
What do you serve with Thanksgiving dinner?
You've got the roast turkey breast, you've got the turkey gravy, but it can get boring with the same old traditional mashed potatoes and green bean casserole every year. That's why I've put together this incredible collection that showcases the MANY different options you have to help round out your Thanksgiving feast. I can wait to try them all! Wherever you start, you won't be disappointed with these Thanksgiving recipes!
What is the most popular Side Dish at Thanksgiving?
Thanksgiving is THE food holiday of the year! Some think that the turkey is the star, but really, it's the sides. The side dishes have always been my favorite part of Thanksgiving – from the sweet potatoes to the rolls to the stuffing to the green beans. Mashed Potatoes are my all time favorite, and they're one of the most popular Thanksgiving side dishes of all. 
How many side dishes should you have at Thanksgiving?
Lots of them! Of course it depends on how many people you will have at dinner, but the more options you can provide, the better. You want to have at least 2 of each type of side – 2 vegetable sides, 2 starches, 2 desserts. Make sure to include a variety of flavors and textures.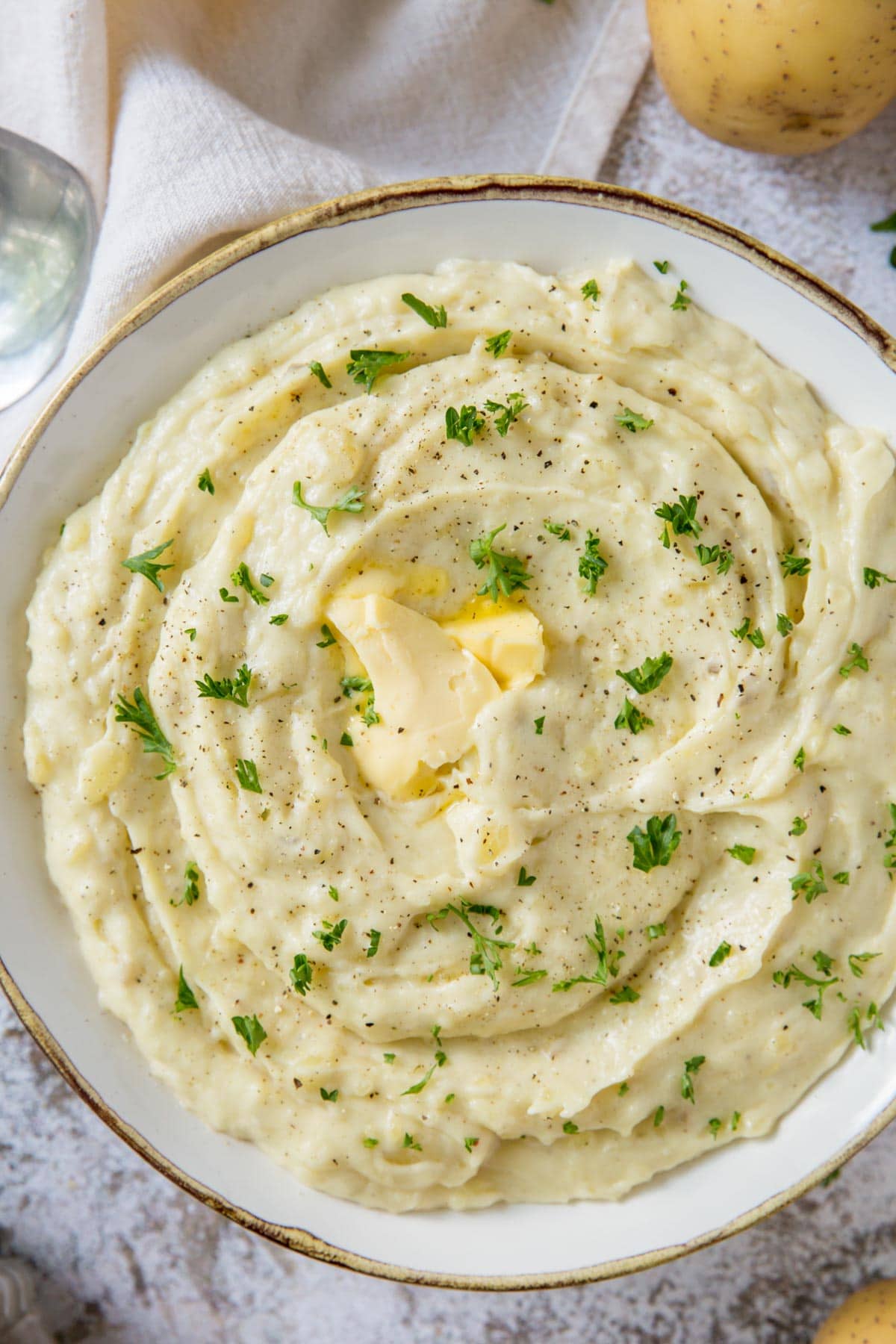 The Best Thanksgiving Side Dishes
There are over 100 recipes on this list and I've broken it up into sections (stuffing, potatoes, veggies, etc.). Easily find what you're looking for by scrolling to the side dish category you're interested in. Have a favorite that I missed? Let me know about it in the comments. I'm always looking for new easy Thanksgiving side dishes to try and share!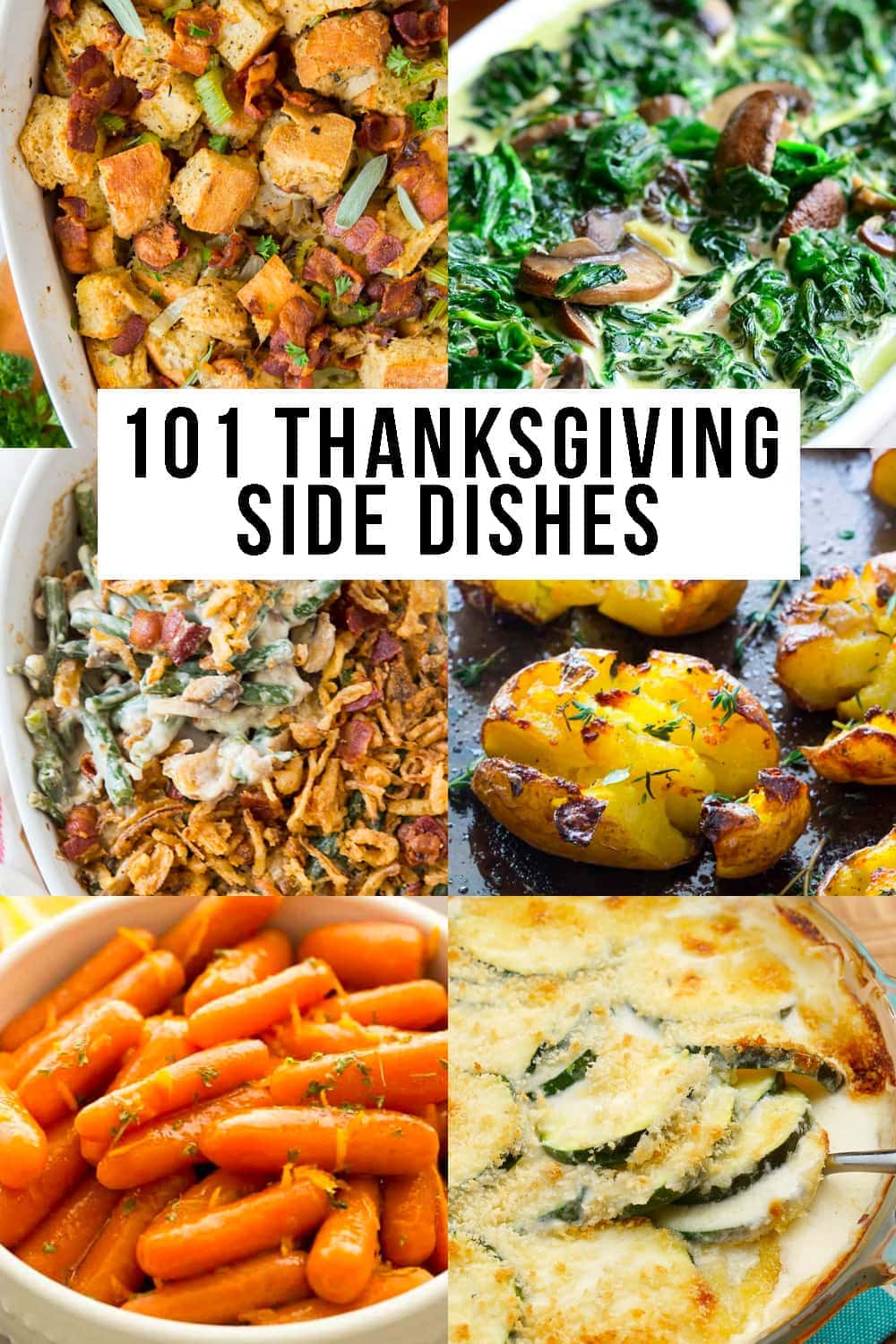 Vegetables and Salads
Vegetables on Thanksgiving aren't always the same kinds of veggies you'd have at your weeknight dinner table, but that sure does make them delicious! The veggie side dish is a great way to round out all the heavy foods at your Thanksgiving table. Plan to have at least 2 of them; I like to do one cold and one hot.
Cold Salads
Vegetables
Potatoes and Stuffing Recipes
Stuffing and potatoes are the staple sides for Thanksgiving, right?! If you're tired of the same old sweet potato casserole or basic mashed potatoes then it's time to break out and try one of these amazing dishes, like my grandma's famous Cheesy Scalloped Potatoes, or how about a tasty Chorizo Stuffing?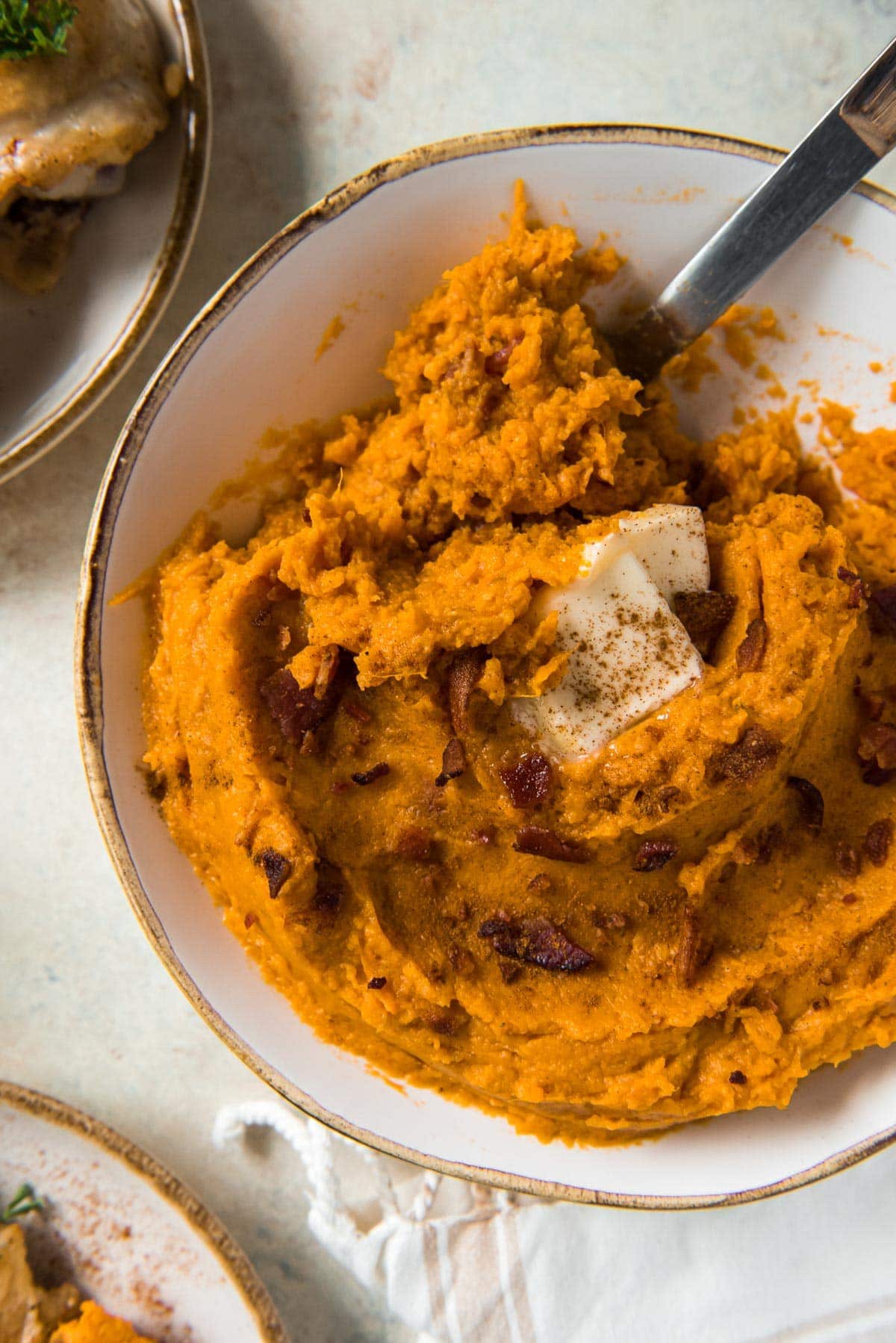 Potato Recipes
Sweet Potatoes
Stuffing
Pasta, Rice and Bread
If potatoes and stuffing aren't your thing, or you have some picky potato-haters (like I do!), you'll want to have some yummy options for them too. Plus bread is just good pretty much any time.
\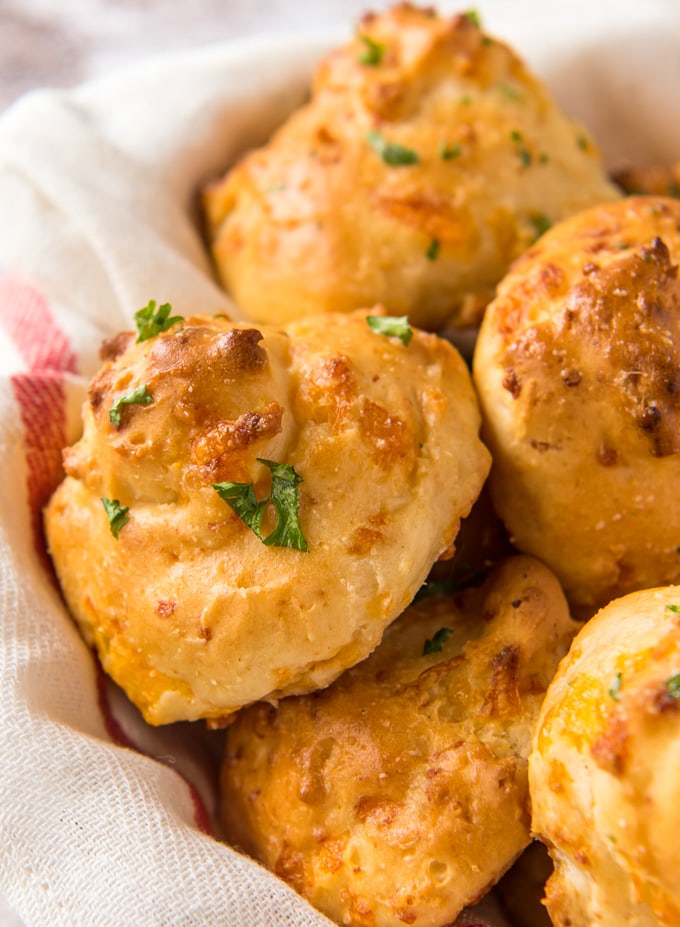 Rice and Pasta Recipes
Bread
Sweet Side Dishes
We always have a few staple sweets to go with all the savory food. Our family favorite is the Sour Cream Salad, but of course traditional cranberry sauce is a must!
Got Turkey?
Got the sides, now you need the TURKEY! Try our recipe for the Best Thanksgiving Turkey (with video!). If you're feeding a smaller group, try our Turkey Breast recipe in the Instant Pot, oven roasted and air fryer. It's got simple ingredients and a ton of flavor – and there are lots of tips to help you out!
Don't forget the dessert…Mini Maple Pumpkin Pies, No Bake Pumpkin Cheesecake and Pecan Pie are just a few of our favorites!