Thanksgiving is the one day of the year when it's ok to fill up your plate with mounds of delicious food. Calories don't count on Thanksgiving, right? In that case, these beautiful Thanksgiving side dishes will make the perfect accompaniment to your Thanksgiving dinner. Who said turkey has to be the star?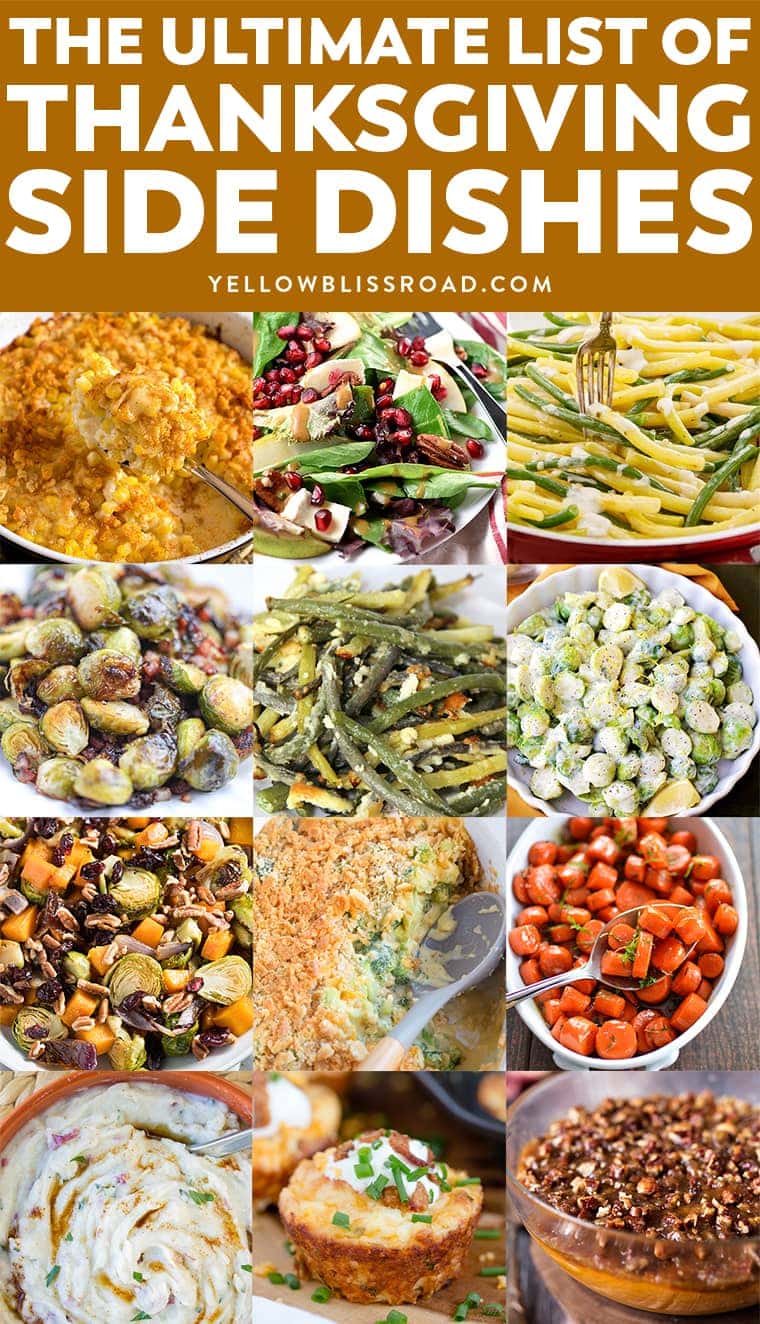 Thanksgiving is THE food holiday of the year! Some think that the turkey is the star, but really, it's the sides. The side dishes have always been my favorite part of Thanksgiving – from the potatoes to the rolls to the stuffing to the green beans. But it can get boring with the same old traditional mashed potatoes and green bean casserole every year. That's why I started creating these collections showcase the MANY different options you have to help round out your Thanksgiving feast. I can wait to try them all! I'm thinking I'll start with the Creamy Dijon Brussel Sprouts…or maybe the Twice Baked Sweet Potatoes…no, the Winter Salad! Wherever you start, you won't be disappointed with these recipes!
So many delicious Thanksgiving Side Dishes to choose from, you won't know where to start!
I've been sharing new lists of Thanksgiving side dishes for four years now – that's over 100 recipes and now they're all in one place! I've broken it up into sections (stuffing, potatoes, veggies, etc.) so you can easily find what you're looking for by scrolling to the side dish category you're interested in. Have a favorite that I missed? Let me know about it in the comments. I'm always looking for new Thanksgiving side dishes to try and share!
VEGETABLES & SALADS
Vegetables on Thanksgiving aren't always the same kinds of veggies you'd have at your weeknight dinner table, but that sure does make them delicious! The veggie side dish is a great way to round out all the heavy foods at your Thanksgiving table.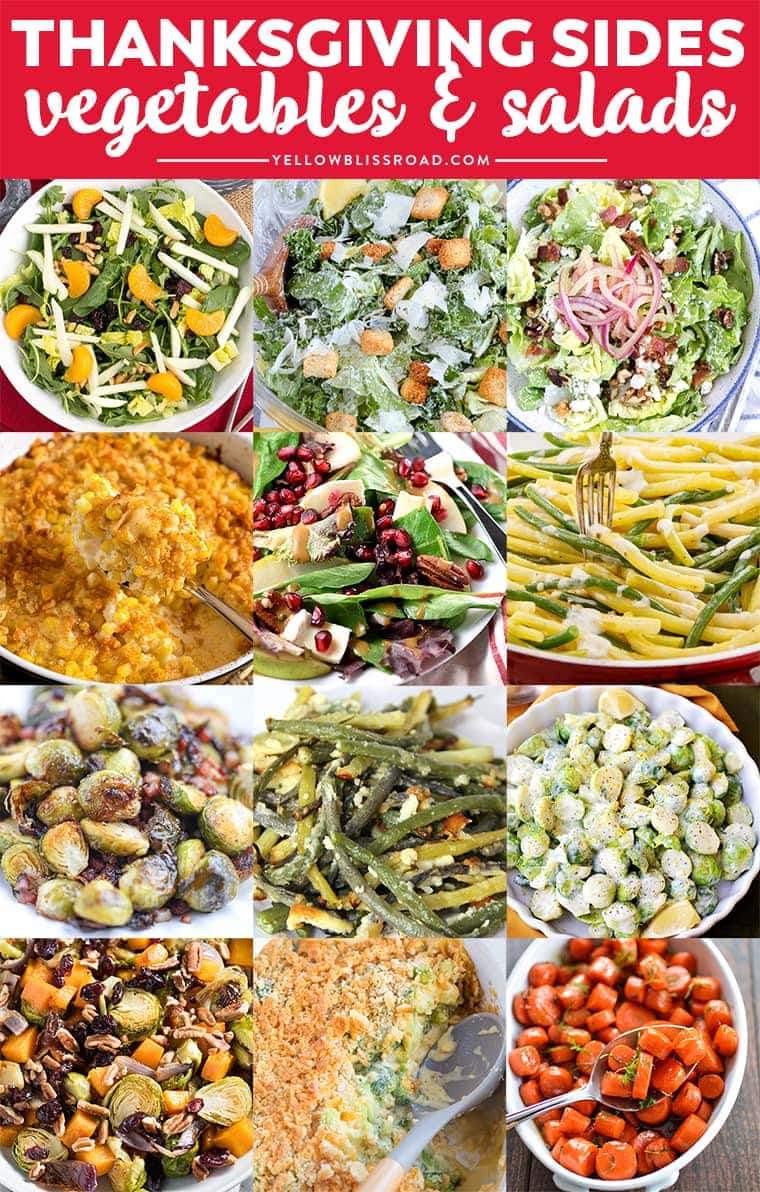 (left to right by row)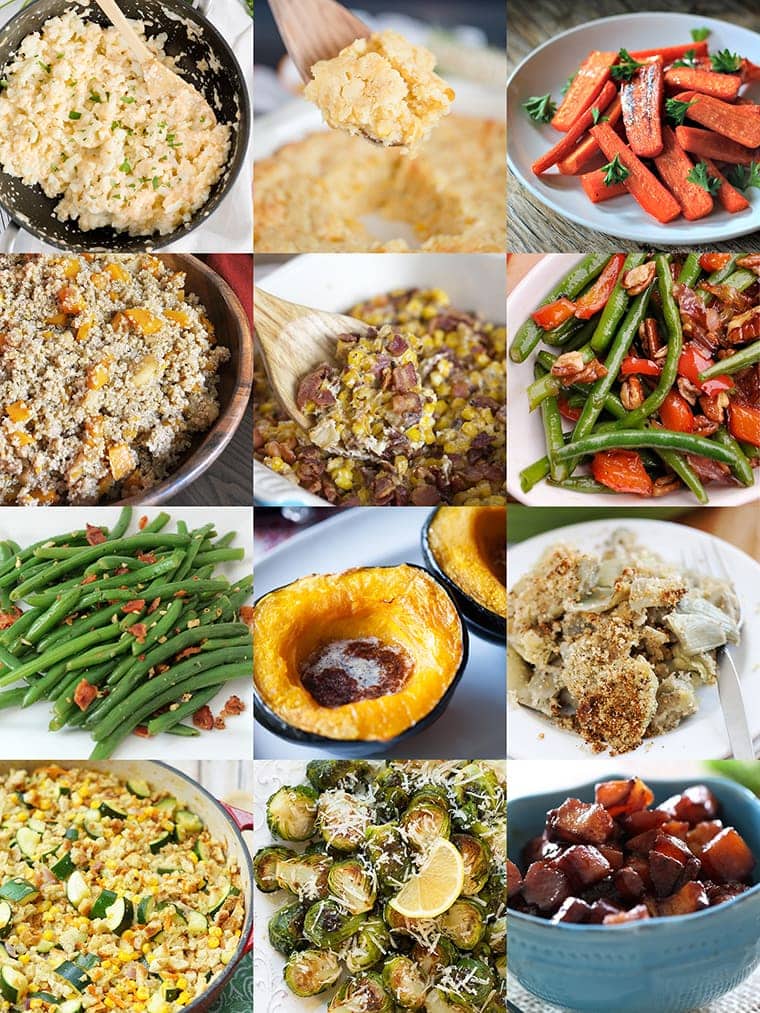 (left to right by row)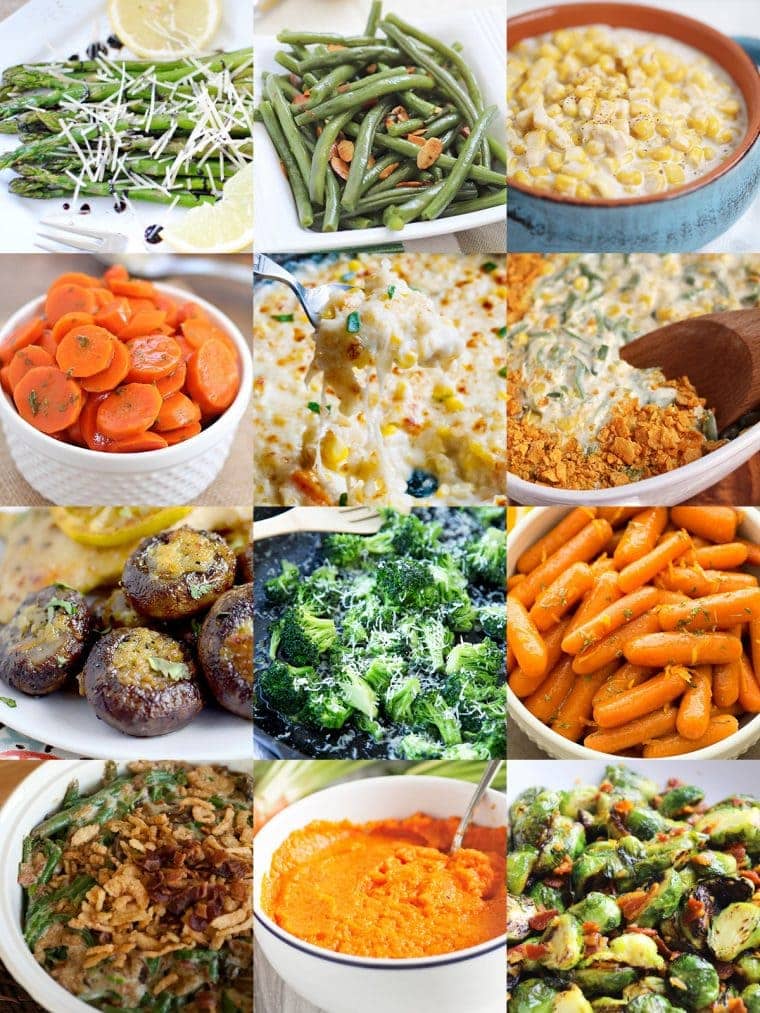 (left to right by row)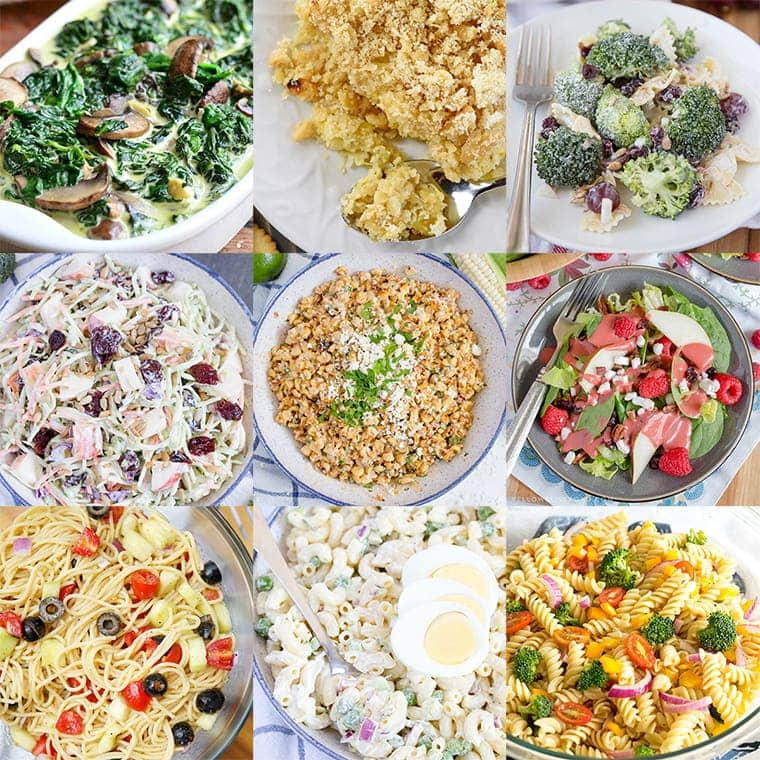 (left to right by row)
STUFFING & POTATOES
Stuffing and potatoes are the staple sides for Thanksgiving, right?! If you're tired of the same old sweet potato casserole or basic mashed potatoes (although there's something to be said for tradition, don't get me wrong!) then it's time to break out and try one of these amazing dishes, like my grandma's famous Cheesy Scalloped Potatoes, or how about a tasty Chorizo Stuffing?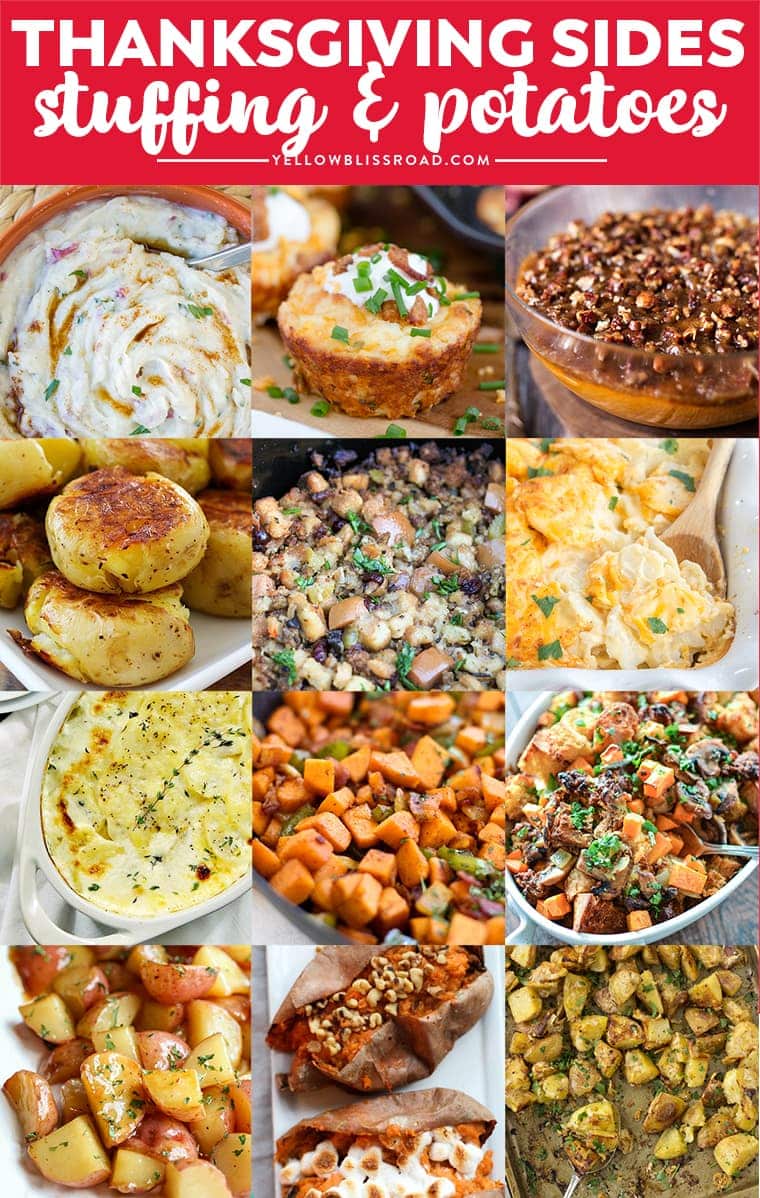 (left to right by row)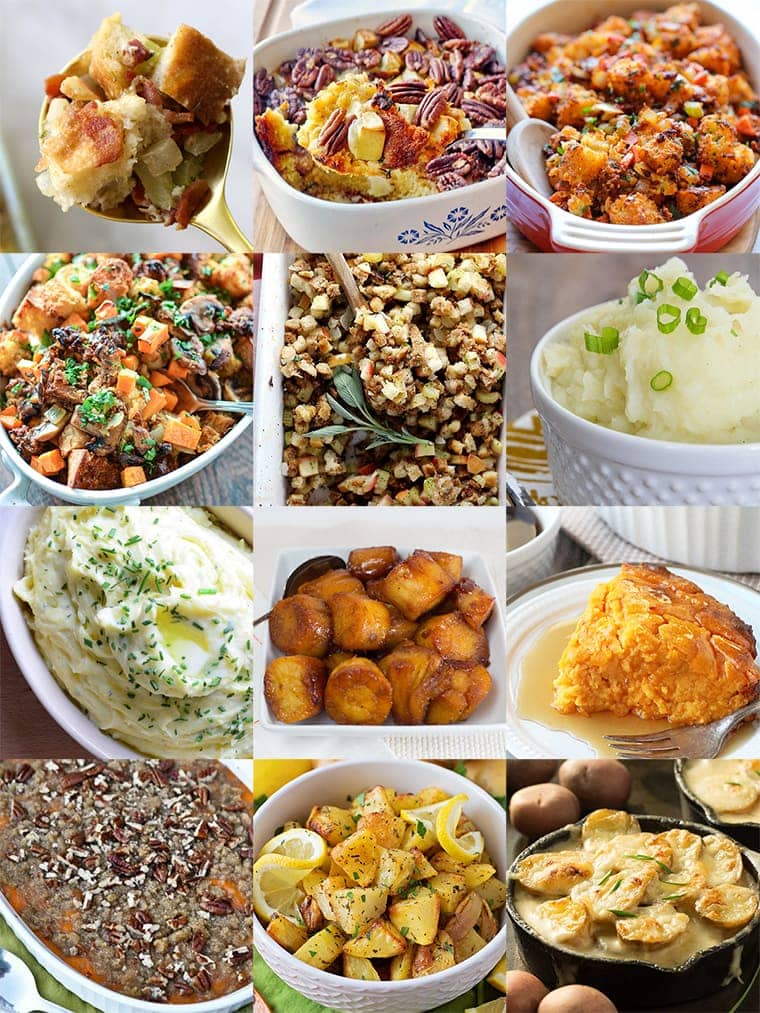 (left to right by row)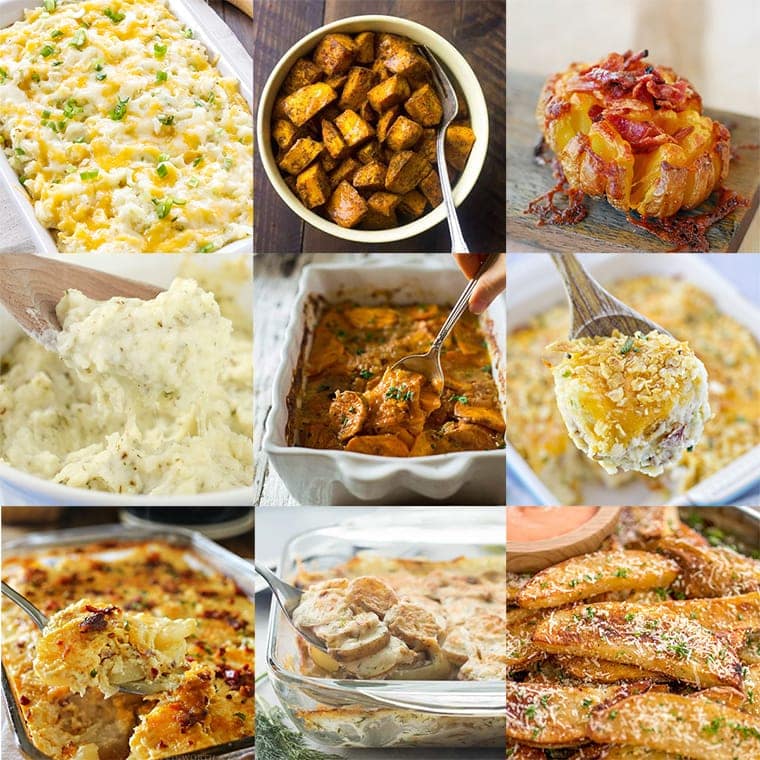 (left to right by row)
PASTA/RICE & BREADS
If potatoes and stuffing aren't your thing, or you have some picky potato-haters (like I do!), you'll want to have some yummy options for them too. Plus bread is just good pretty much any time.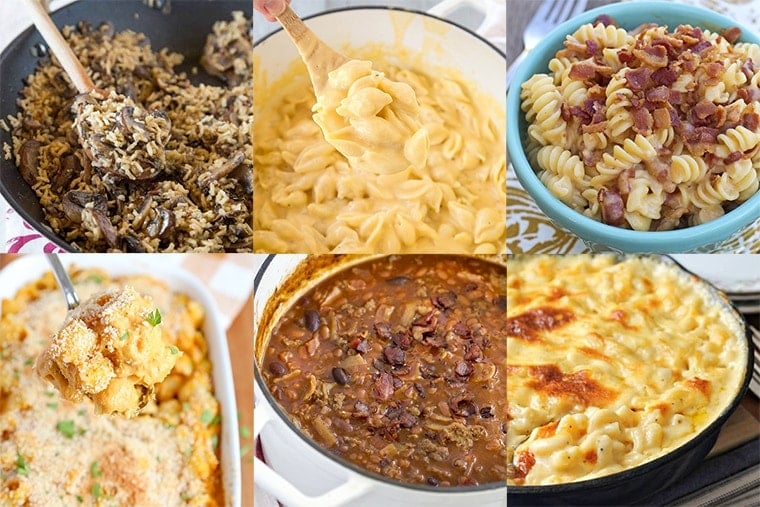 (left to right by row)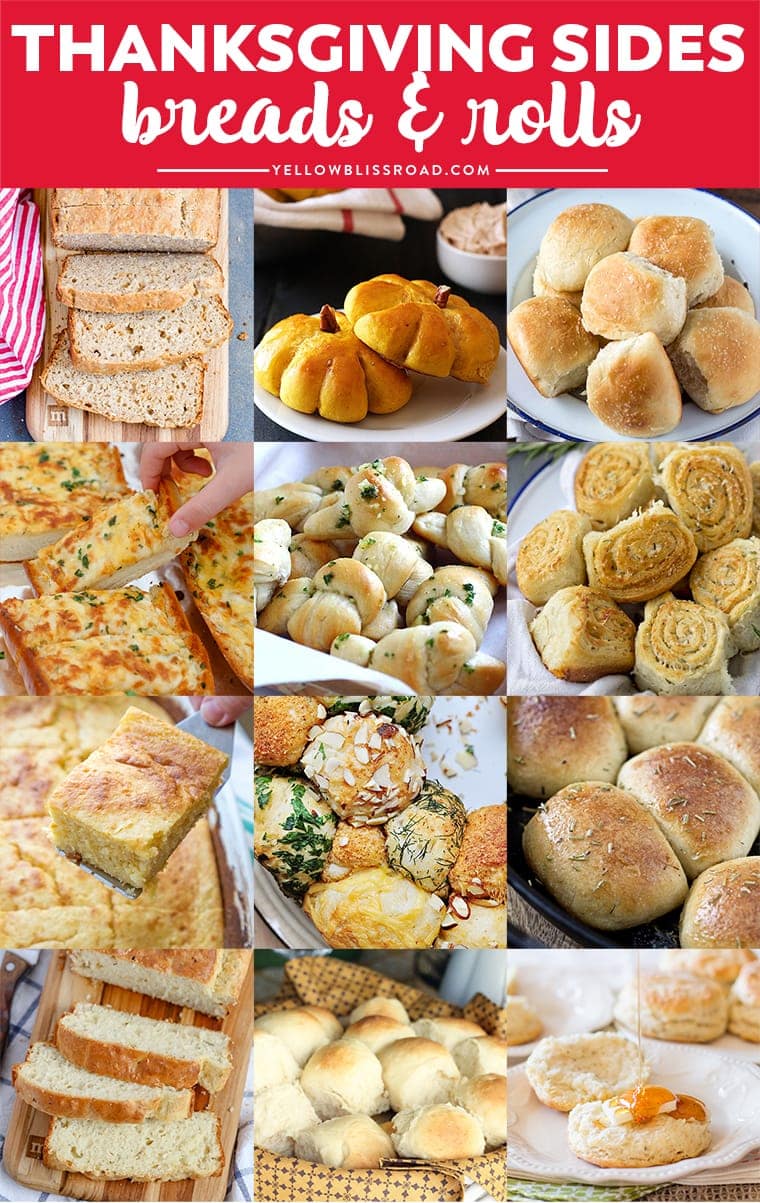 (left to right by row)
SWEET SIDES
We always have a few staple sweets to go with all the savory food. Our family favorite is the Sour Cream Salad, but of course traditional cranberry sauce is a must!
Got the sides…now you need the TURKEY! Try our recipe for the BEST THANKSGIVING TURKEY (with video!)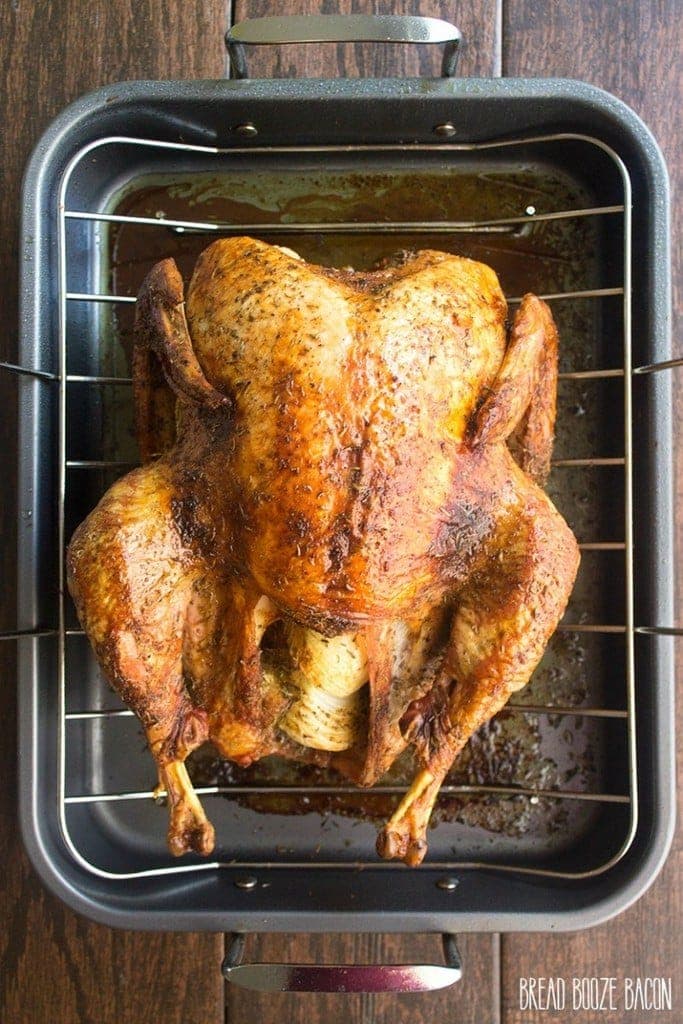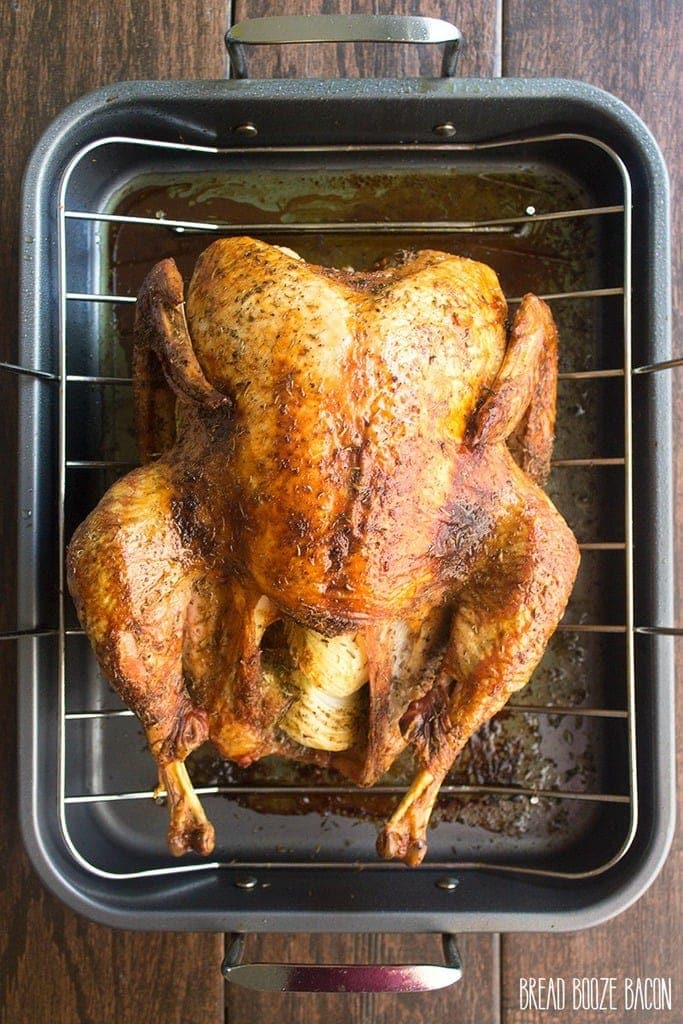 And for dessert…Mini Maple Pumpkin Pies!