This Sour Cream Cornbread recipe is knock your socks off delicious. It will be the perfect sidekick to your holiday meal or your favorite bowl of chili.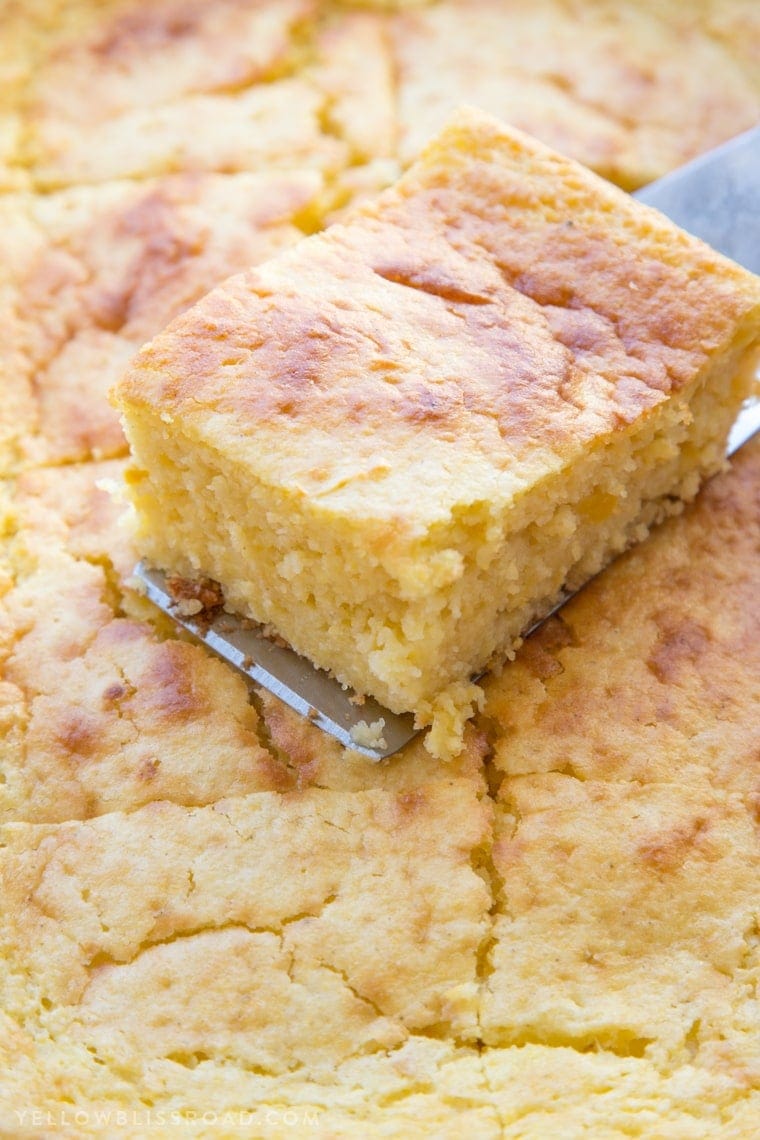 I have always loved cornbread; it's the perfect side to support a hearty bowl of my favorite 3-Ingredient Chili. But to be honest, I never make it from scratch! Maybe I thought it would be too difficult, or it was always just easier to buy the box of mix, but it's just something I've never really done.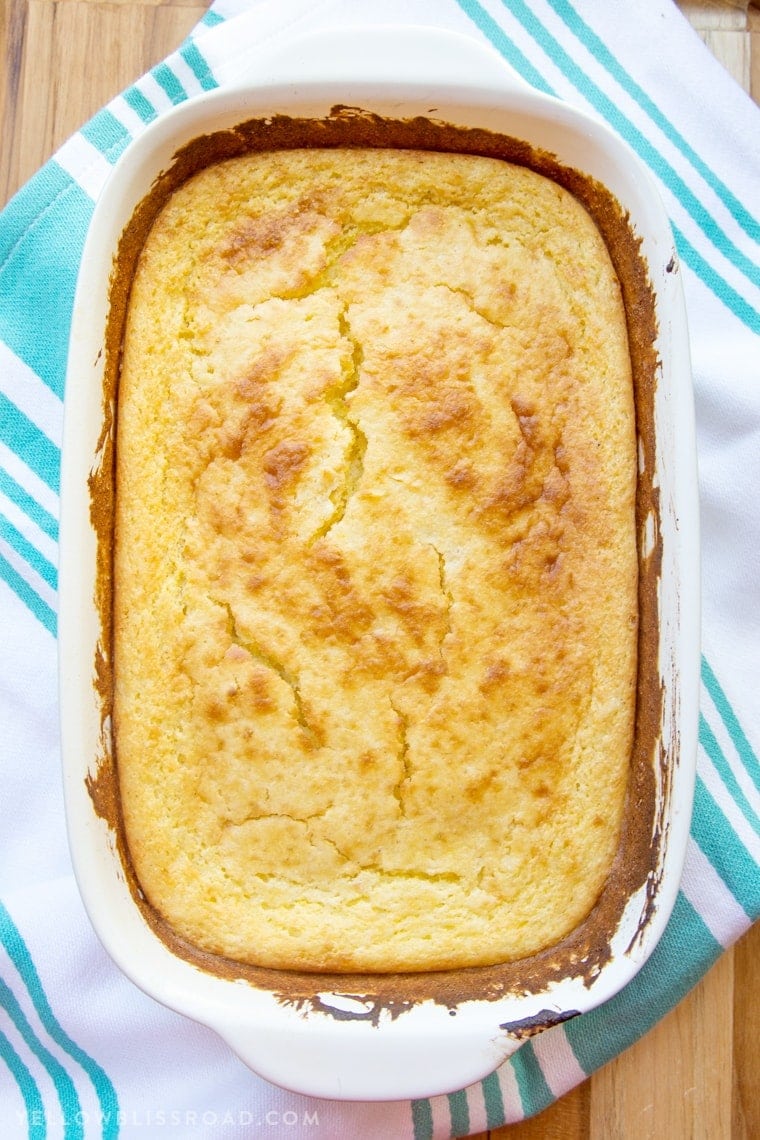 My kids and I religiously watch Trisha Yearwood's cooking show on Food Network and last month she made her grandma's Skillet Sour Cream Cornbread recipe. It looked and sounded to amazing that I had to try it out for myself. I took her recipe, and updated it to fit what I had in my kitchen, and this beautiful pan of awesomeness was the result.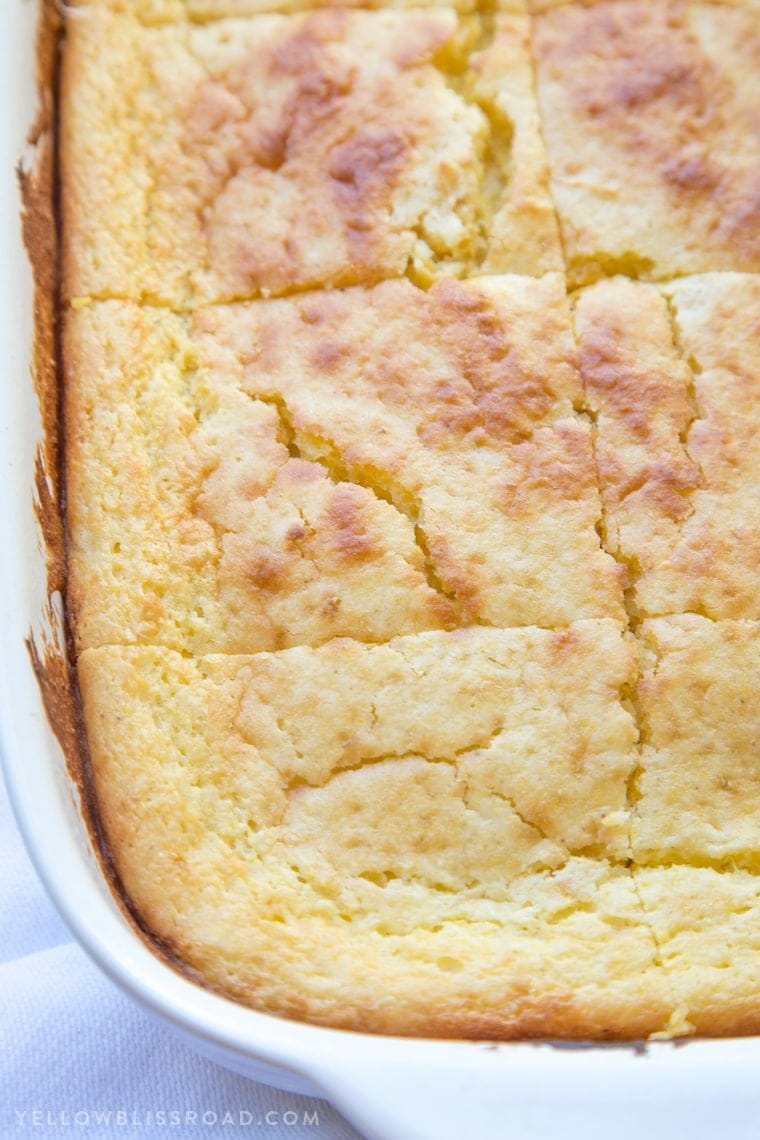 The sour cream and the creamed corn give this cornbread a moist and creamy texture. It's hearty enough to stand up to soups and chilis, and pretty enough to accompany your Thanksgiving turkey. It will have your family begging for seconds and thirds, so you might want to make an extra batch!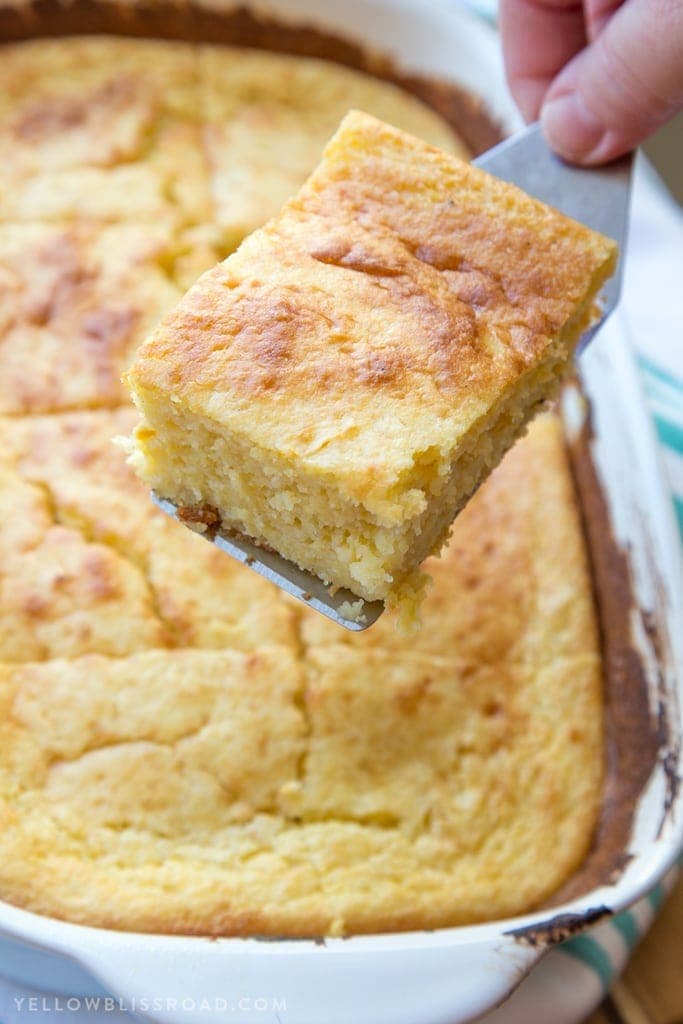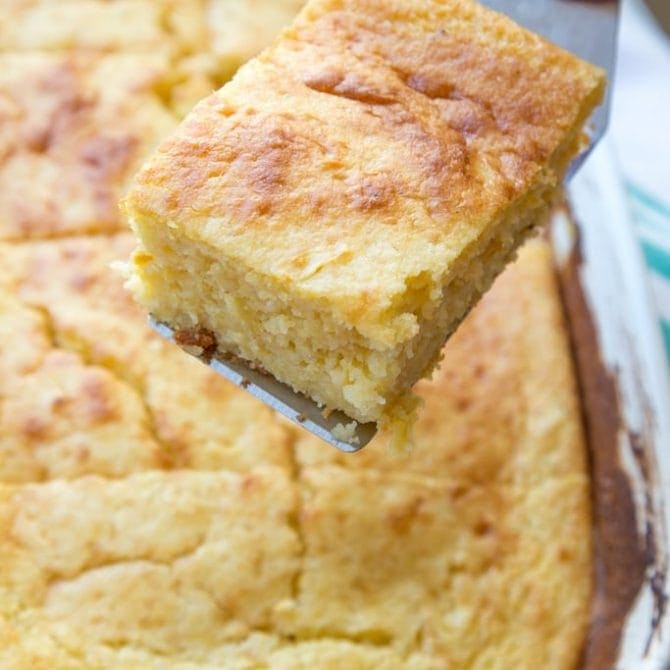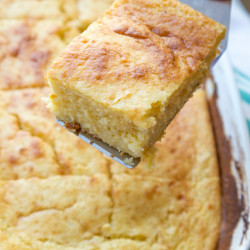 Sour Cream Cornbread
Ingredients
¼ cup canola or vegetable oil
1 cup sour cream
15 ounce can creamed corn
3 large eggs
⅔ cup yellow cornmeal
1 cup all-purpose flour
½ cup granulated sugar
1 tablespoon baking powder
½ teaspoon salt
Instructions
Preheat oven to 425 degrees F.

In a medium sized bowl, whisk together flour, cornmeal, salt, sugar and baking powder.

In a large bowl, stir together the oil, sour cream, creamed corn and eggs until well combined. Stir the dry ingredients into the wet, just until combined.

Pour the mixture into a 10-inch cast iron skillet (or 8-9" square pan that you've sprayed with cooking spray). Bake at 425 degrees for about 25-30 minutes.

Cool for 10-15 minutes before cutting into triangles or squares and serving.
Notes
For muffins, grease a 12-count muffin pan with cooking spray. Divide batter into cups and bake at 425 degrees for about 20 minutes.
Here are some delicious soup recipes that would go perfectly with this Sour Cream Cornbread!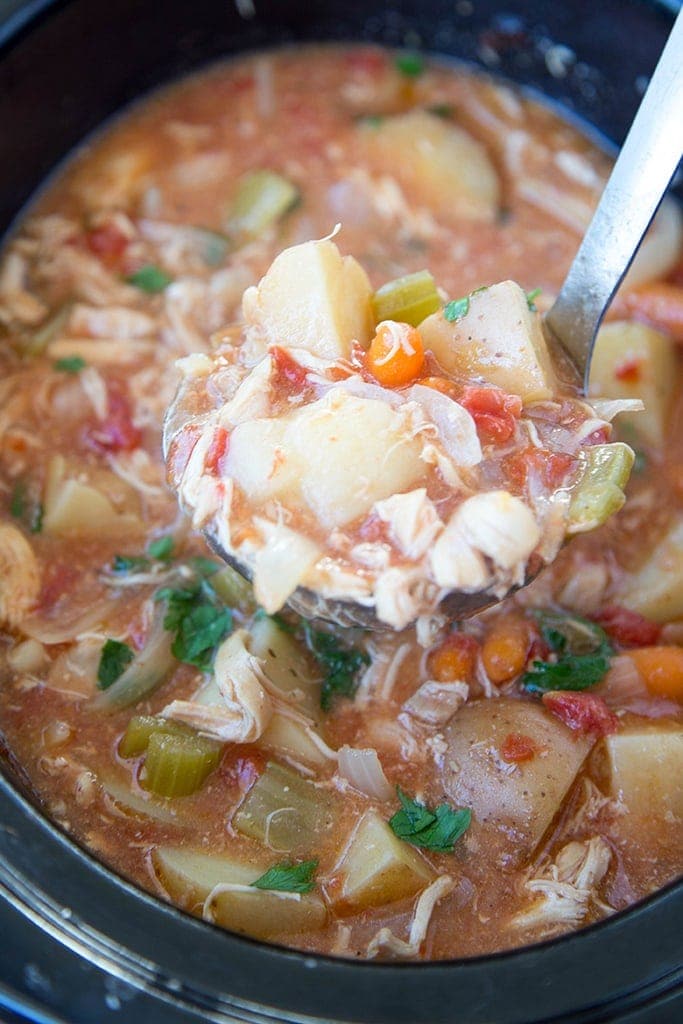 Green Chile Chicken Enchilada Soup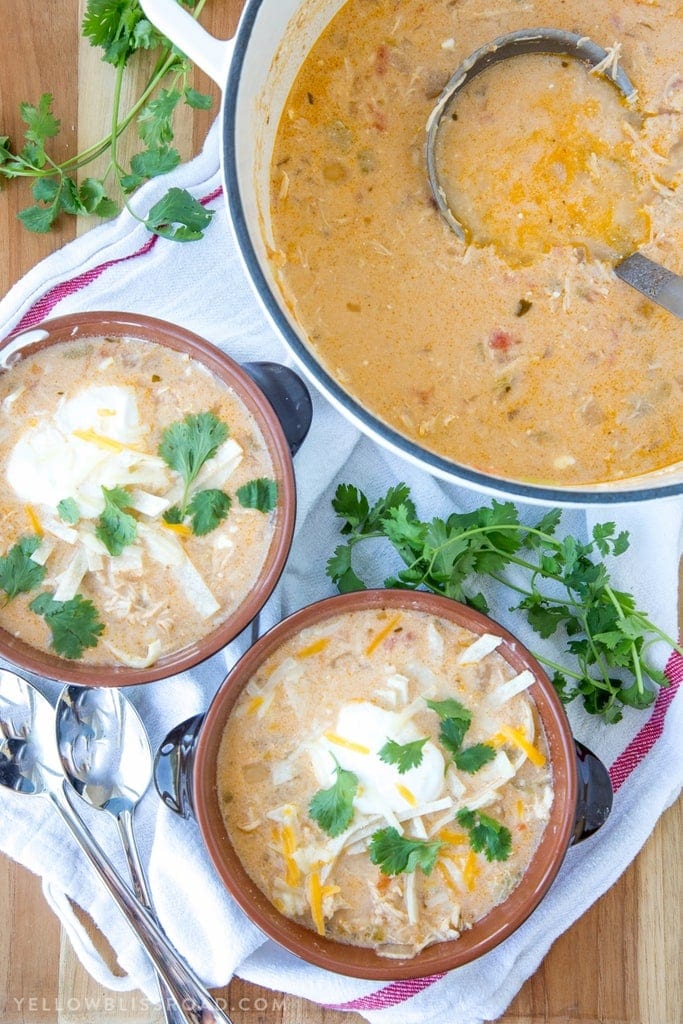 White Bean, Sausage & Kale Soup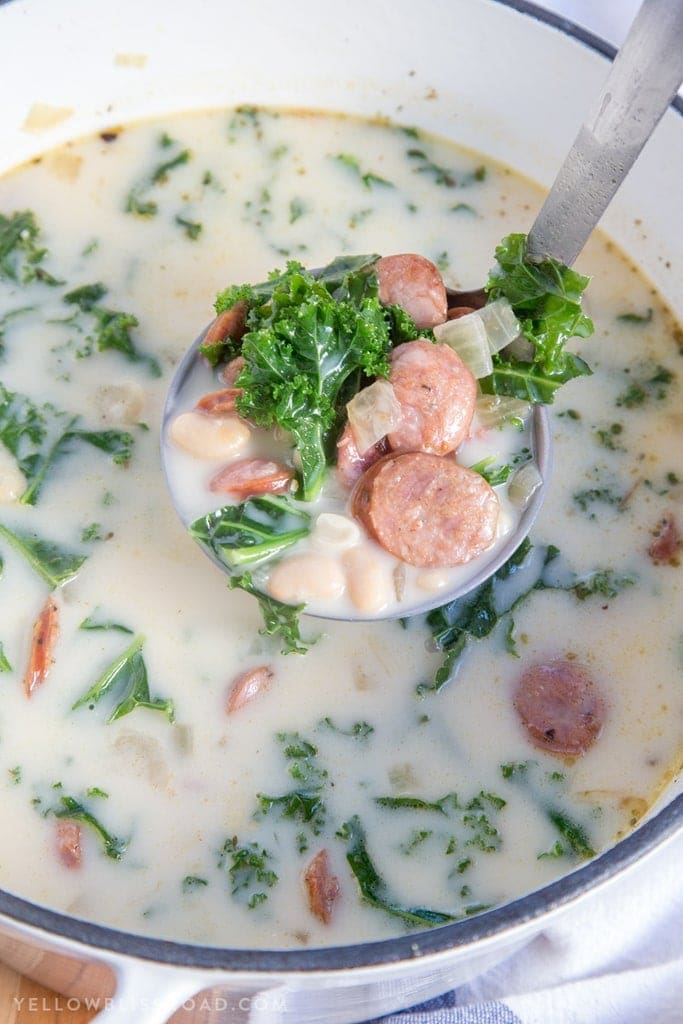 For all side dishes go HERE, for all soups go HERE and for the Recipe Index, go HERE.