This White Bean, Kale & Sausage Soup is creamy, spicy and all around delicious. It's perfect for warming up during those cold winter months.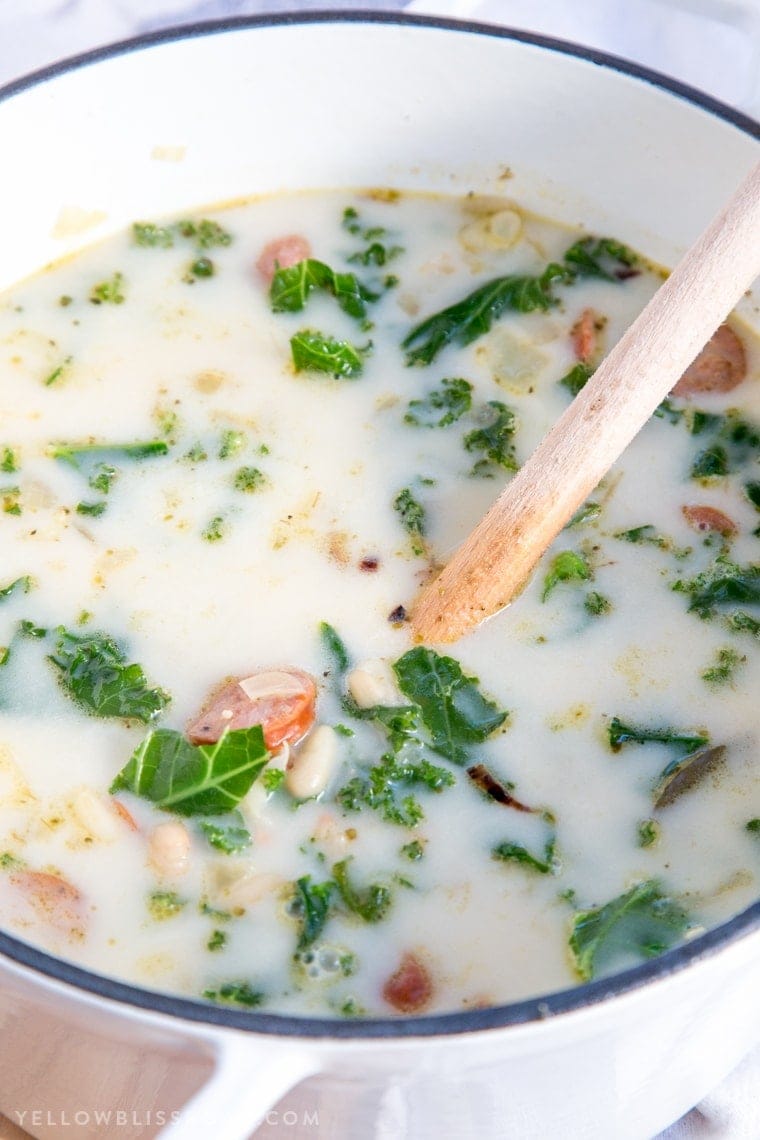 It's finally getting chilly here in So Cal, which means it's dipping down to the high-50s at night. It also means it's soup season, which is my very favorite season of all!
Soup is pretty much our favorite thing to eat, and it's my favorite thing to cook. Ask my kids what their favorite thing is the mom cooks and they are likely to say THIS soup or THIS soup, or maybe even THIS soup. Truth be told, I love them all, but this one that I'm about to share with you, this one is my new favorite.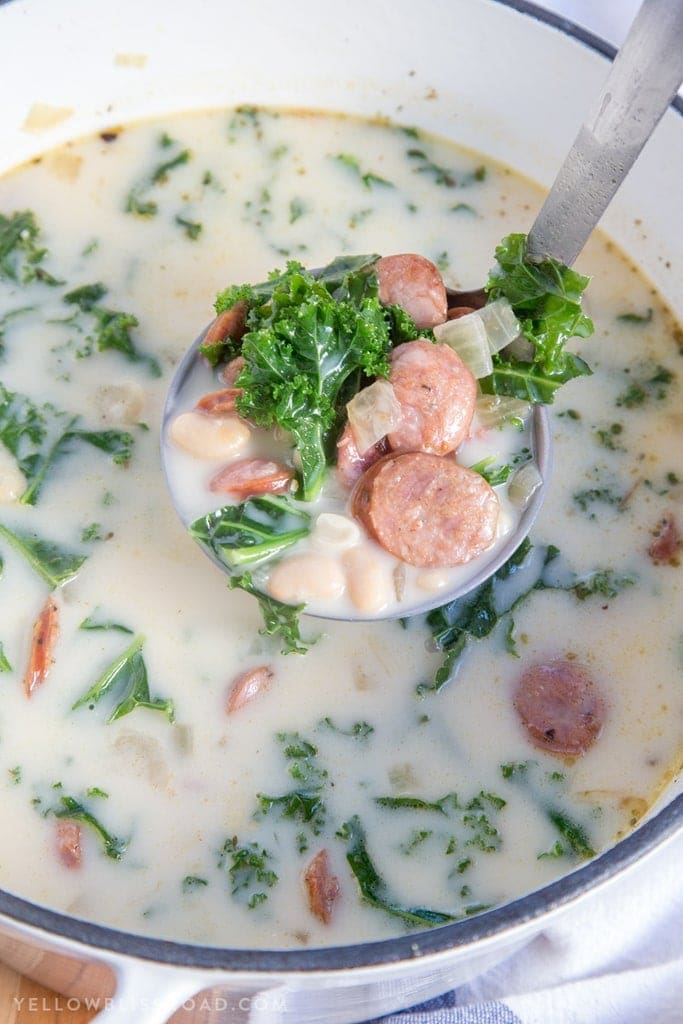 Because of our move, I had a month's worth of clean out the pantry type cooking. I came across these two cans of Cannelini beans, unsure of what to do with them. I knew that I loved beans in soup, but determining what kind of soup was a mystery. During this time we ate dinner at Olive Garden, and I indulged in my favorite Zuppa Tuscana. That's when inspiration struck and I decided THAT is what I could do with the white beans! They take the place of the potato, the spicy andouille (which is amazing in this soup by the way) takes the place of the Italian sausage.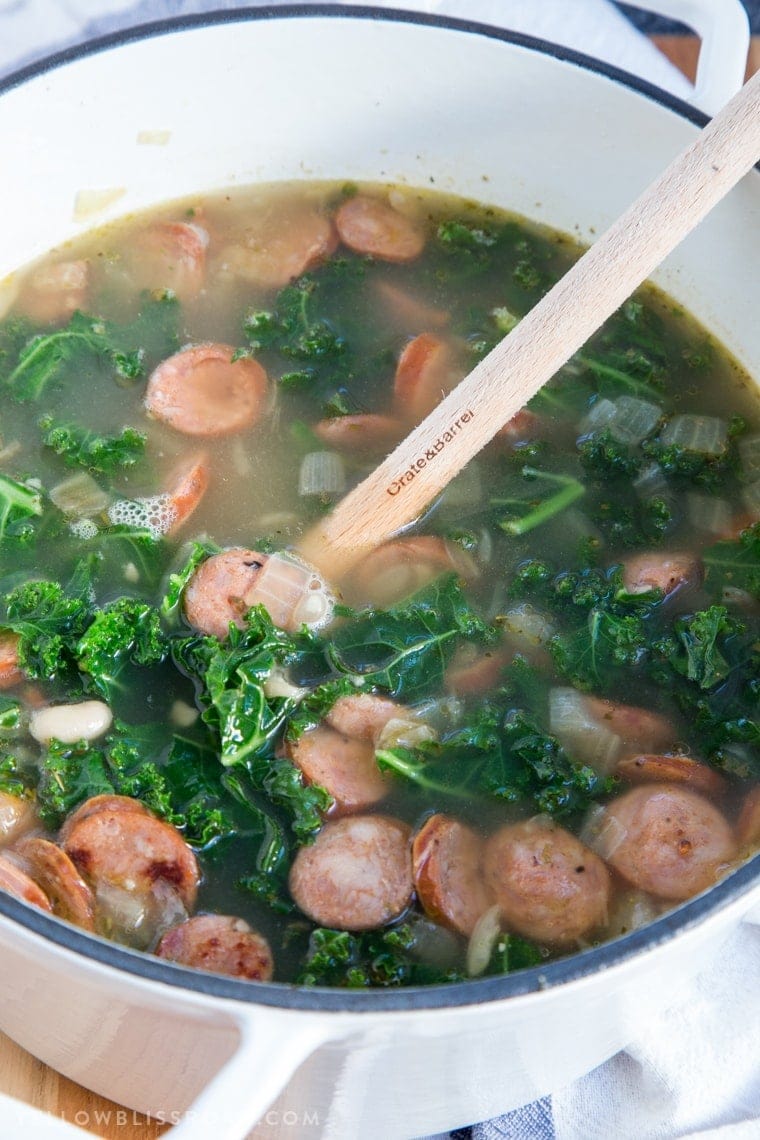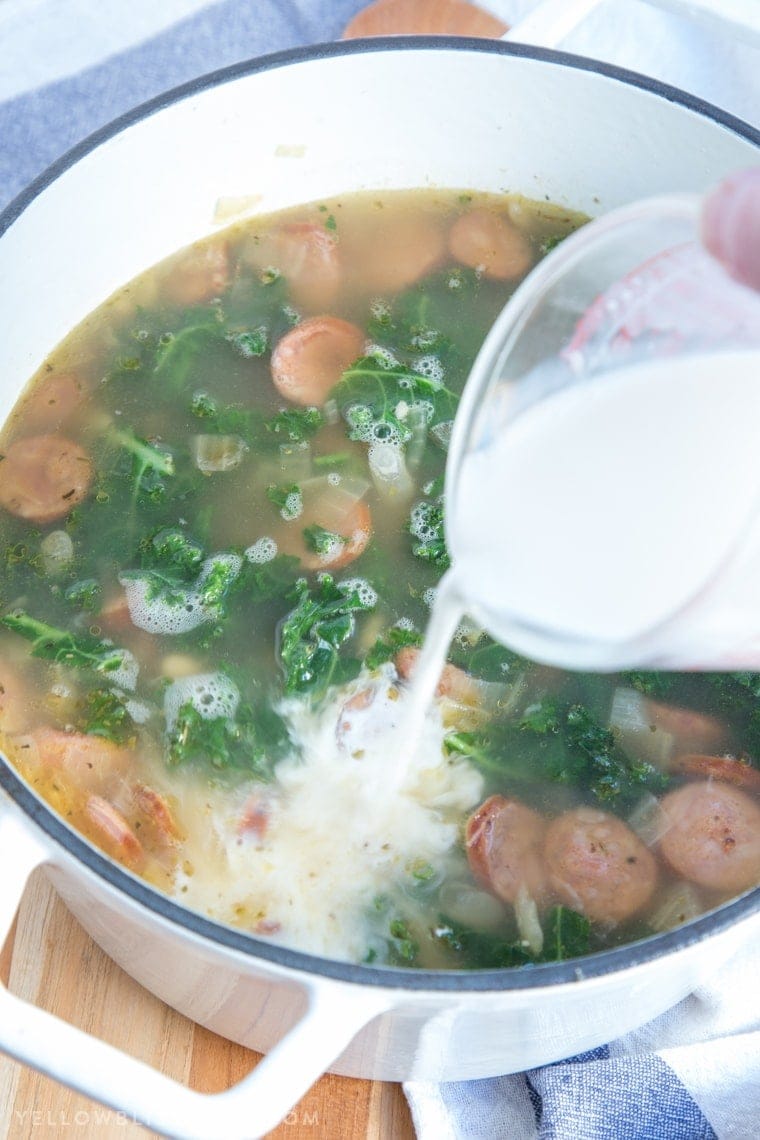 To say that this soup was perfect would be an understatement. The tender sausage and creamy white beans and complimented by the hearty kale, all swimming in a spicy, rich broth. It's the ultimate comfort food for a cold, rainy day!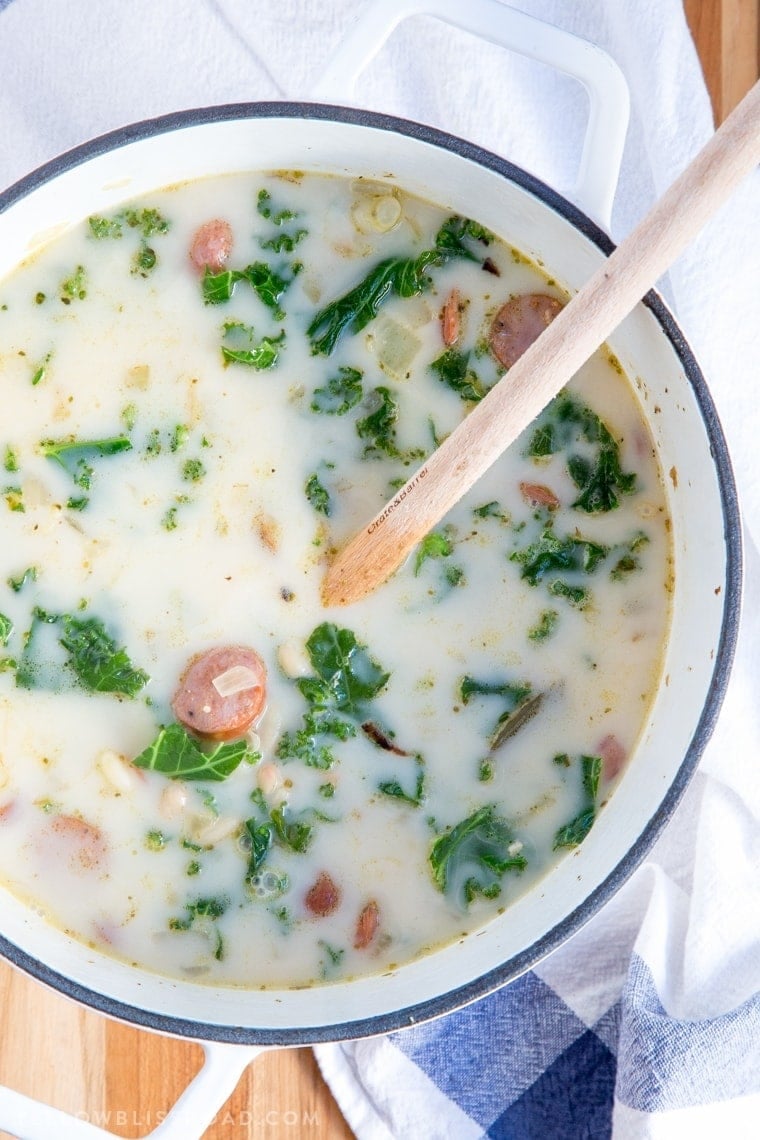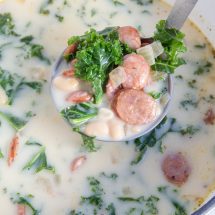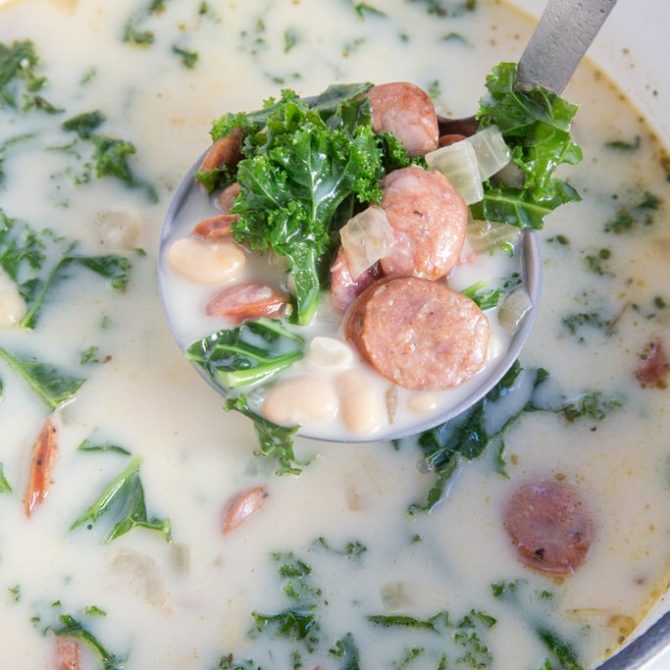 White Bean, Kale & Sausage Soup
Print
Pin
Rate
Prep Time: 15 minutes
Cook Time: 20 minutes
Total Time: 35 minutes
Servings: 4 -6 servings
Ingredients
1 tablespoon Olive oil
½ medium onion diced
12 ounce package pound Andouille Sausage sliced (you can use mild sausage, if you prefer)
2 cloves garlic finely minced
1 teaspoon Italian seasoning
1 bay leaf
6 cups low-sodium chicken broth
2 15- ounce cans Great Northern Beans drained
4 cups packed kale cut into bite-sized pieces
1 cup half and half
Salt and pepper to taste
Instructions
In a large soup pot or dutch oven, heat 1 tablespoon of olive over medium-high heat. When hot, add onion and sausage and cook until onion is translucent and sausage is browned; about 5-6 minutes. Stir in garlic, Italian seasoning and bay leaf and cook 1 minute.

Pour in chicken broth and cannellini beans. Bring to a boil, then reduce heat to low, cover and simmer for 15-20 minutes. Remove from heat.

Stir in half & half and kale. Taste and add salt and pepper, if desired.

Divide into bowls and serve hot.
For more delicious soup recipes, try these:
Creamy Chicken and Wild Rice Soup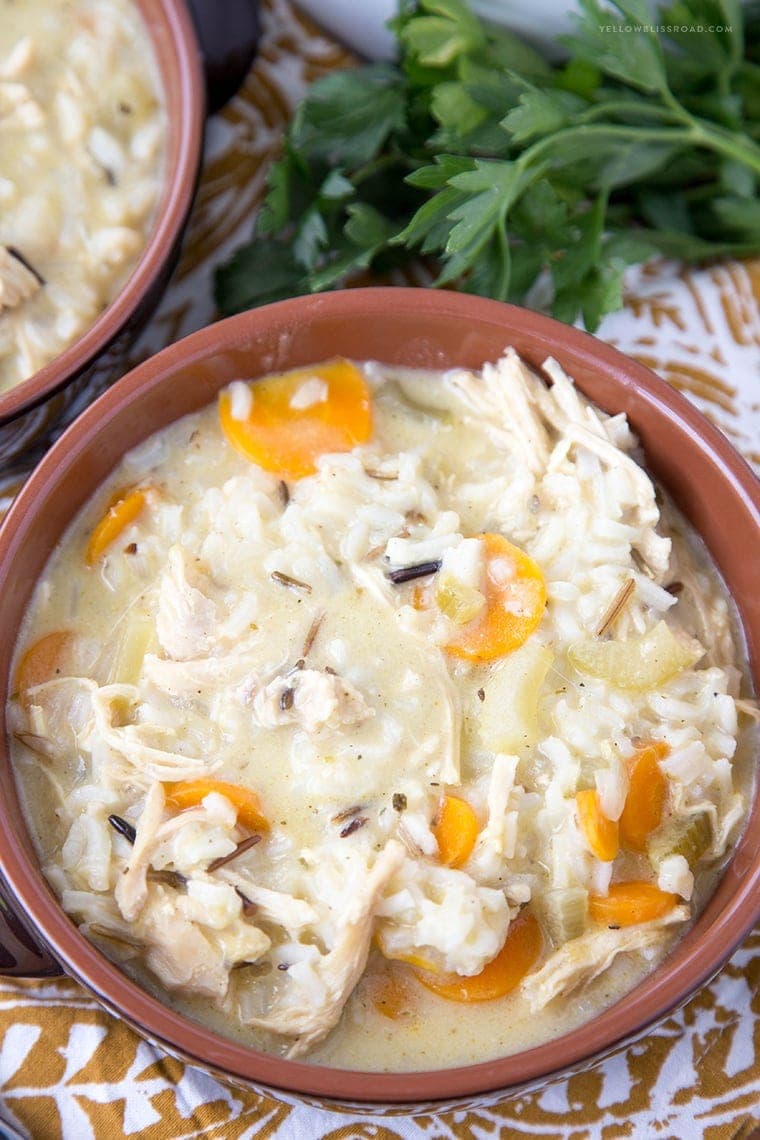 Green Chile Chicken Enchilada Soup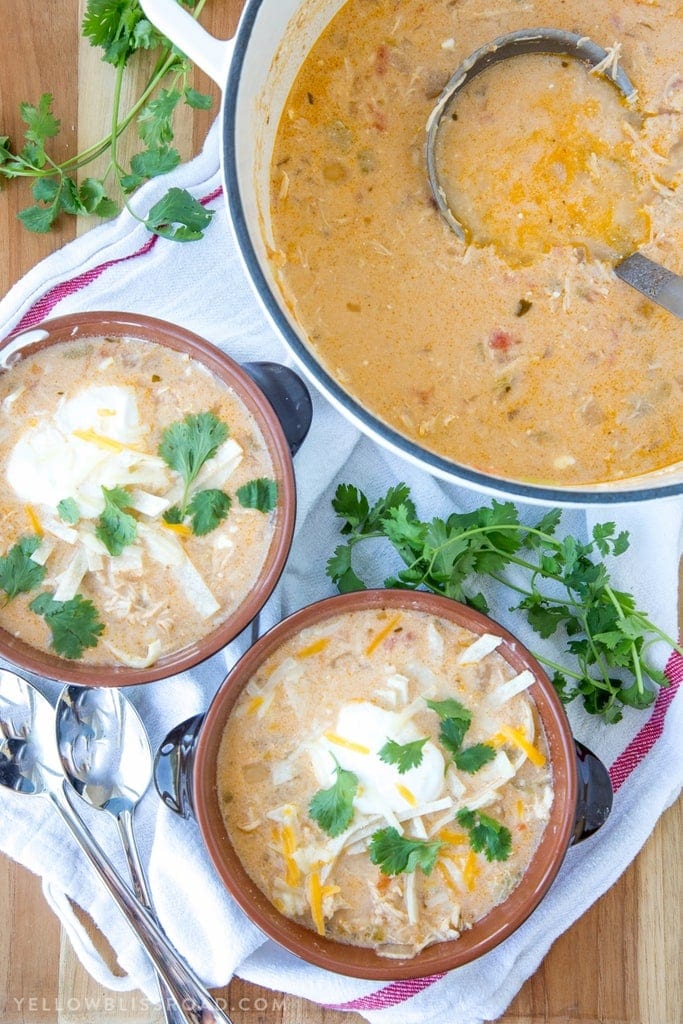 For all Soups go HERE, for all Entrees go HERE and for the complete recipe index go HERE.
Hi! I'm Kristin, the creative mind behind Yellow Bliss Road where you will be inspired by tons of easy to follow recipes, lots of free printables, and a little sprinkling of life thrown in for good measure.