Cool, refreshing, and dairy free, this no-churn Pina Colada Ice Cream is a cocktail favorite turned frozen treat! Made with 4 ingredients, including coconut milk and fresh pineapple puree, you choose whether or not to add the fifth – a shot of rum!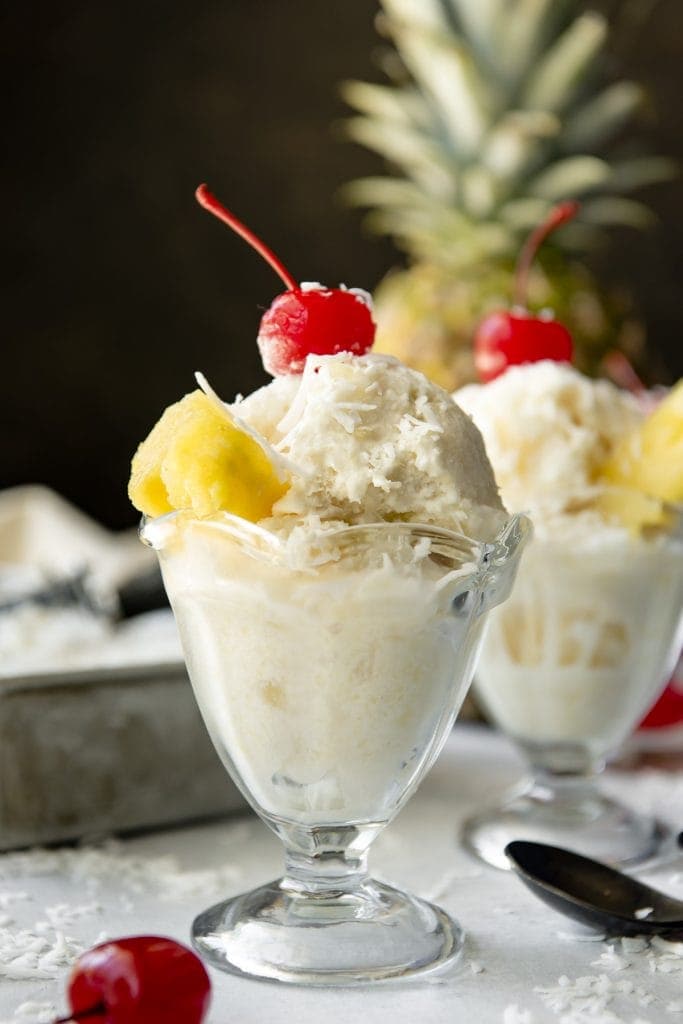 Pina Colada Ice Cream. Is there even anything else that sounds quite as perfect for summer?
Imagine ordering your favorite tropically frosty cocktail – or maybe your fifth one – and not quite finishing it. In the to-go box it goes (because we don't waste alcohol in this family, Shirley,) and your freezer keeps it safe and sound until the following day.
Voila. You've just elevated your cocktail – and created pretty much this exact ice cream recipe.
…