No need to wait for peach season – you can enjoy a Frozen Peach Bellini any time of the year! This easy 4-ingredient brunch cocktail is made with frozen peaches, peach vodka, and a kiss of grenadine for an extra kick of booze.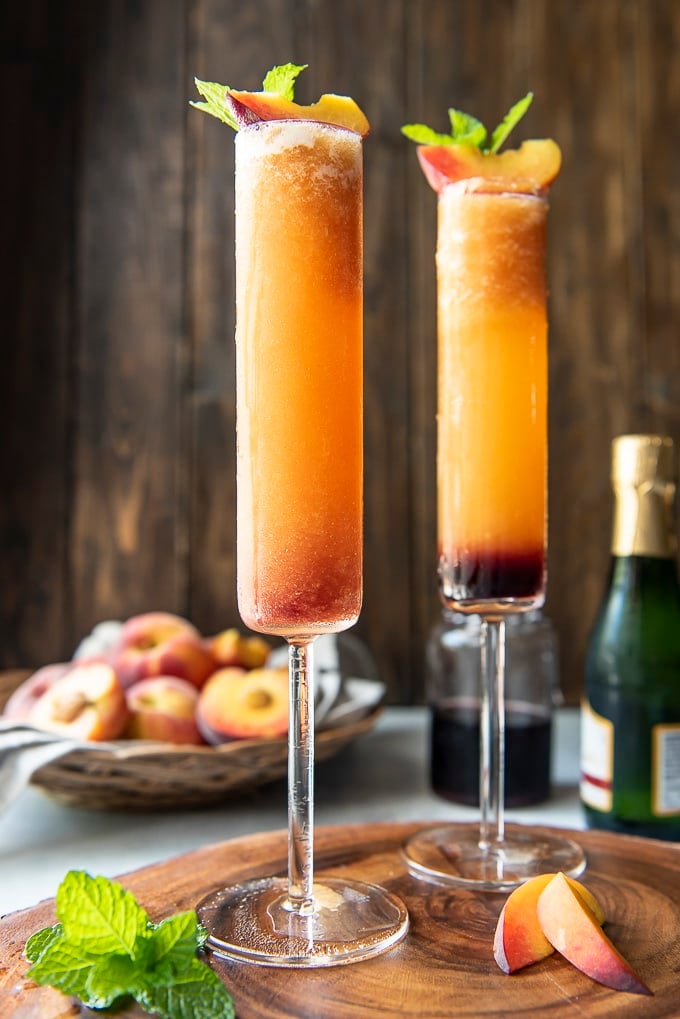 The weather is finally heating up, and brunch crews are out in full force again! That's right, it's time for breakfast-style crudité platters, bacon-loaded bloody marys, and the best damn Frozen Peach Bellinis you've ever had!
I officially declare 2018 the year of the Bellini. Move over, mimosas, there's a new fruity cocktail taking over as the head of brunch.
…