This Crock Pot Pork Roast recipe is tender and juicy and perfect for busy weeknights. Plus it's super easy to make with just a couple of ingredients!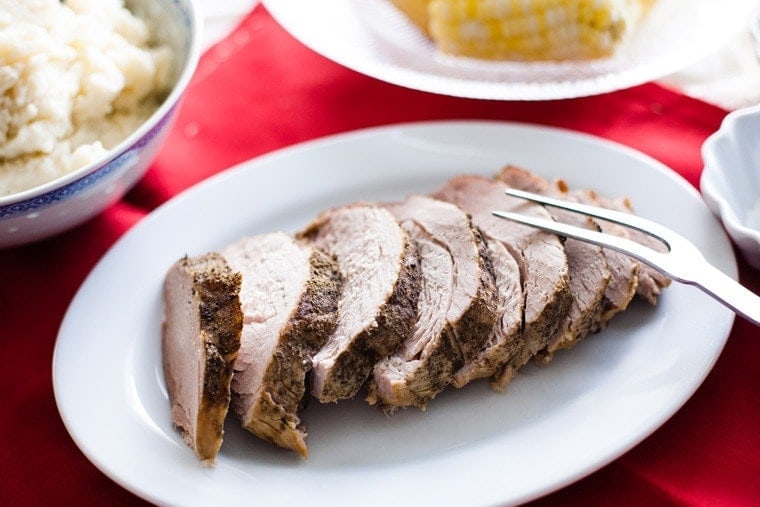 Updated on 9/5/18.
You know when you just don't feel like cooking? Or you are going to have company for dinner, but you have no time to make anything fancy? Help is at hand in the form of this delicious pork roast. Making this is so easy that you could practically do it in your sleep.
HOW TO MAKE A CROCK POT PORK ROAST:
First you buy a 2-3 pound pork loin roast. I get mine at Costco. It comes in a 4-pack. The kind that I buy has up to 10% of a solution of broth and salt. After I buy it, I put it in the freezer. When I want to prepare the roast, I just get it out of my freezer and put it into my slow cooker. It is not necessary to thaw. Then I just sprinkle salt and pepper on it, followed by a generous sprinkling of poultry seasoning. That's it!
Oh, and then I have to remember to turn on the crock pot. That part is important! A 3 pound pork roast will take about 8 hours to cook in the slow cooker on low, or 4-5 hours on high. My roast always turns out so tender and flavorful. My oldest daughter (who is allergic to everything) LOVES this pork. It is one of the few things she can eat, and she is in heaven every time I make it.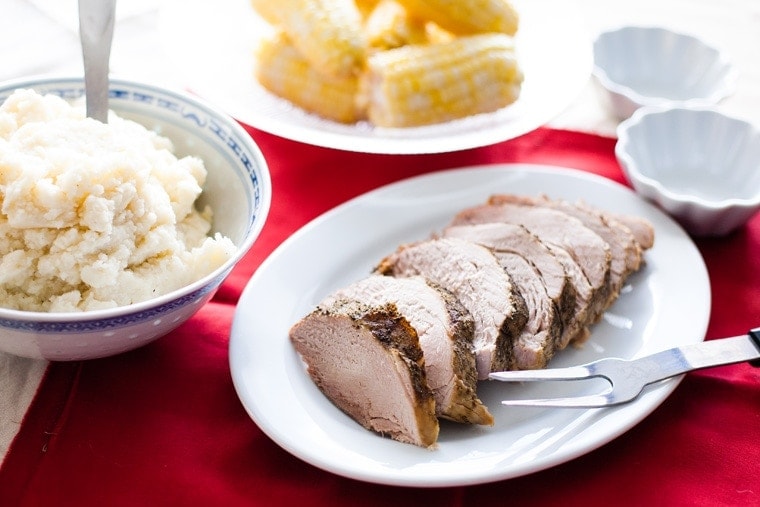 When I am cooking this from its frozen state, I don't add any liquid to the bottom of the crock pot. If the meat is fresh or thawed, I may add 1/4 to 1/2 cup of water. Likewise, if you get a pork roast that has not had broth and salt added to it, you may want to add more salt.
What Side Dishes Go with a Pork Roast?
This pork pairs well with mashed potatoes, rice, and any kind of vegetable. And if you have leftovers, you can use the meat in enchiladas, taquitos, sandwiches–the possibilities are endless!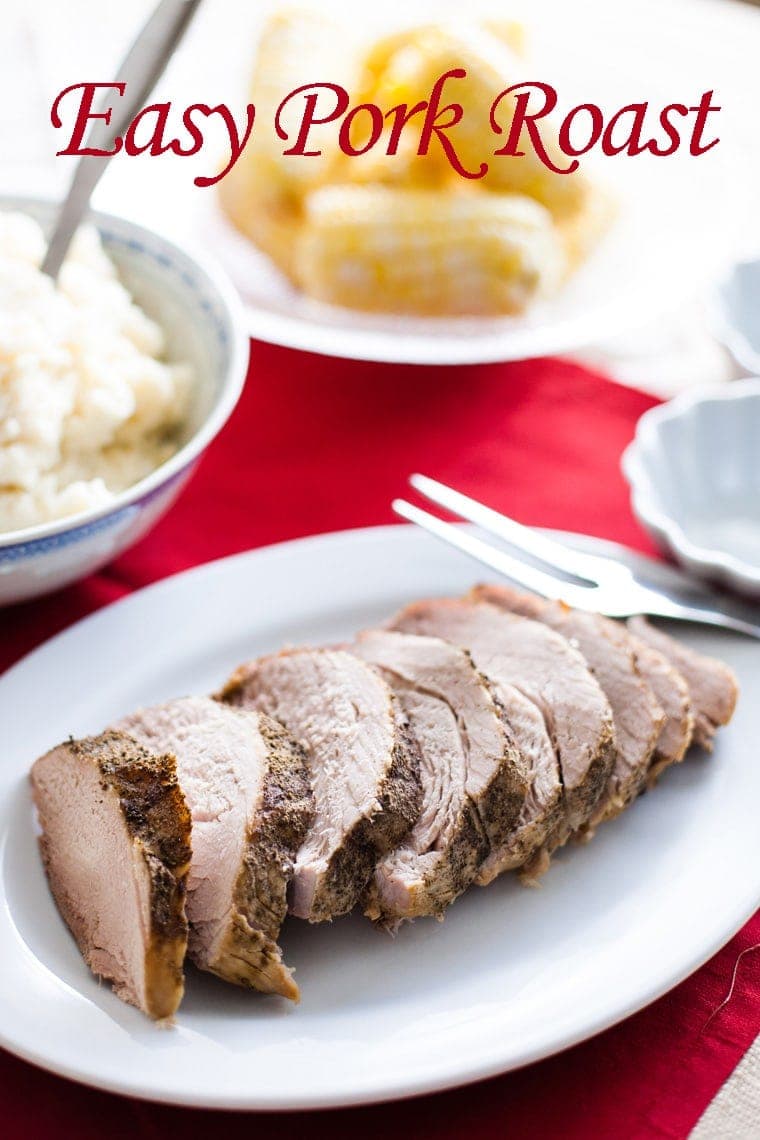 Try these other Pork recipes:
Pan Roasted Herb-Rubbed Pork Tenderloin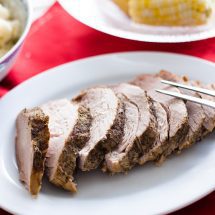 Ingredients
2-3 lb. pork loin roast
salt
pepper
poultry seasoning
Instructions
Put the fresh or frozen pork roast in the crock pot.

Sprinkle with desired amount of salt and pepper. Try to get some on the sides.

Liberally sprinkle with poultry seasoning.

If not using frozen roast, add 1/4 to 1/2 cup of water to the bottom of the crock pot.

Cover and cook on high for 4 hours or low for 8 hours.
Melissa loves inventing new ice cream flavors and helping people declutter and organize their homes. You can see her organizing e-course HERE.