This Baked Spinach Artichoke Dip is super creamy and cheesy. It's my favorite appetizer dip to serve at parties or just for when I'm craving something really sinful!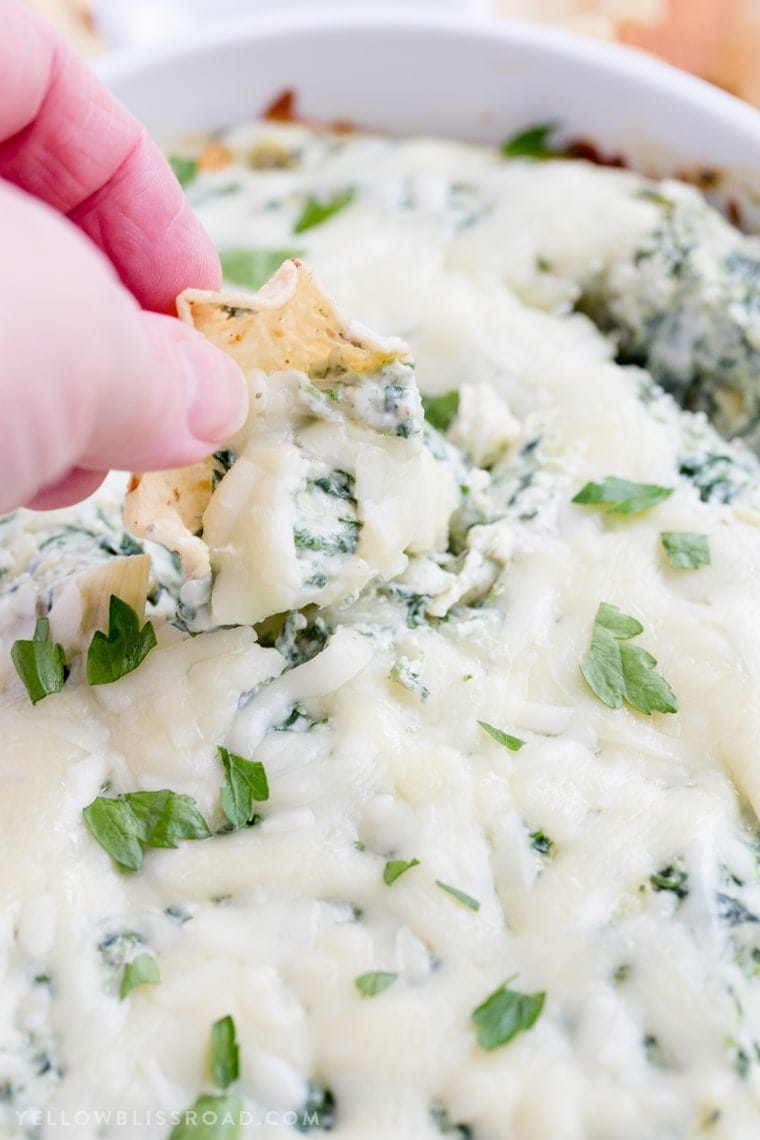 I have a confession. I LOVE appetizers. Dips, chips, breads, I love it ALL! But my ultimate favorite appetizer ever is the one I'm about to share with you. I came across it about fifteen years ago and it's been my go-to for parties ever since. This Spinach Artichoke dip is absolute perfection, and it a great copycat of the dip you can order at Olive Garden.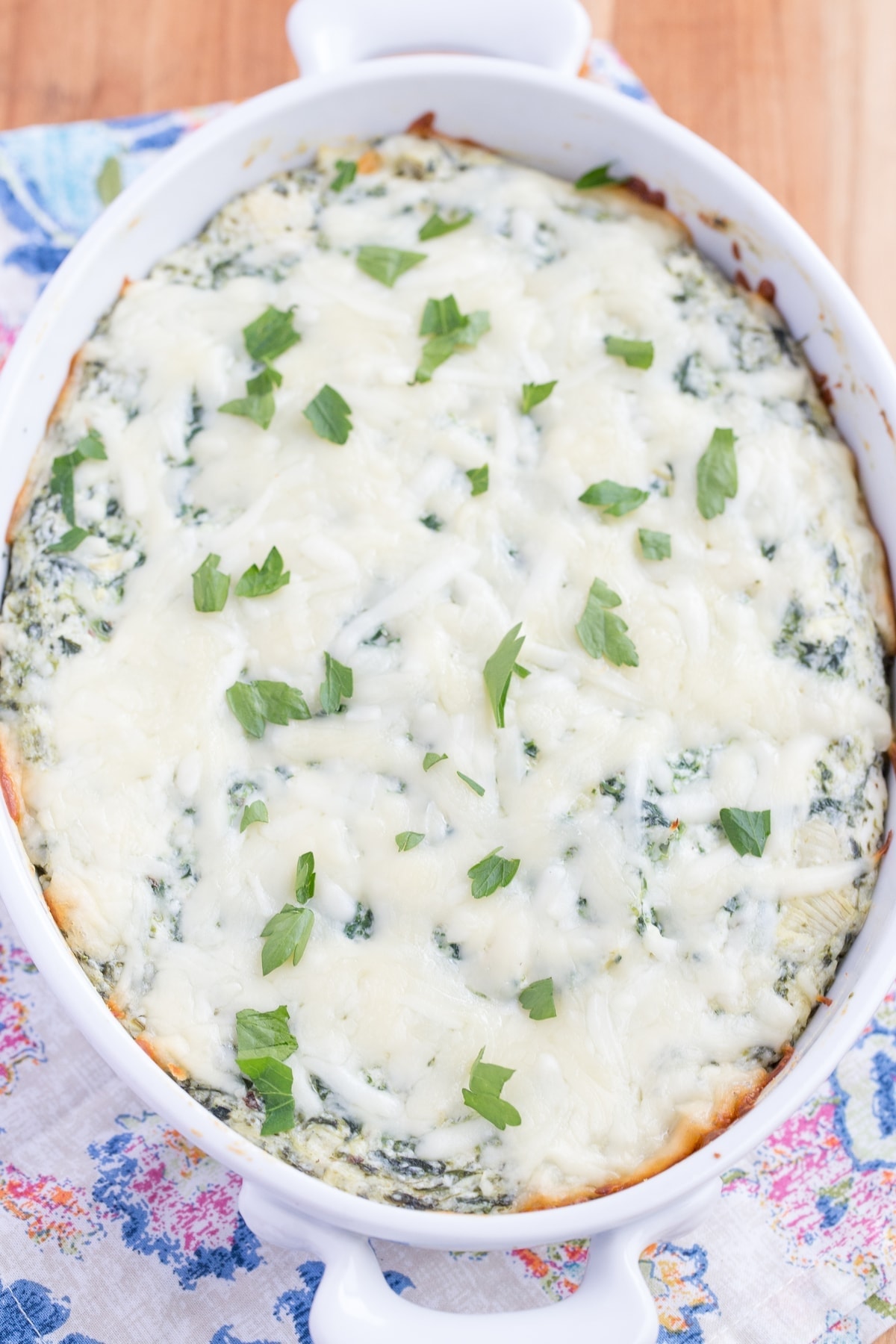 This creamy dip has lots spinach AND artichoke, so you know it's totally healthy. The creamy cheeses and garlic just really put this dip over the top though. It is so good!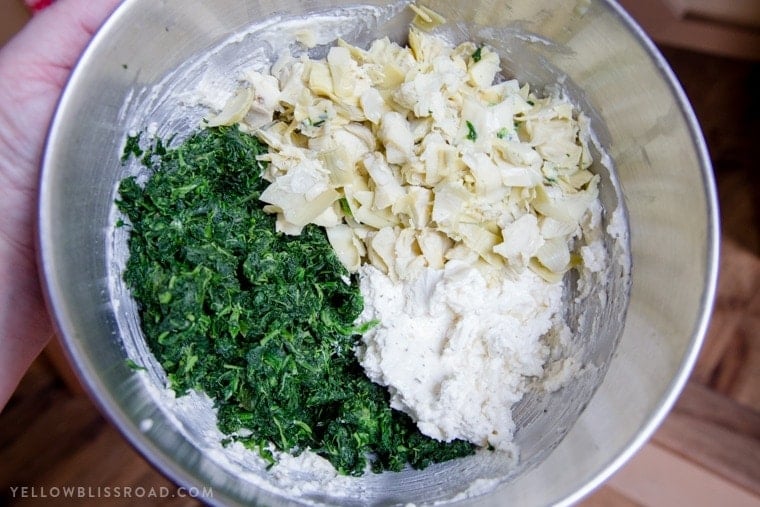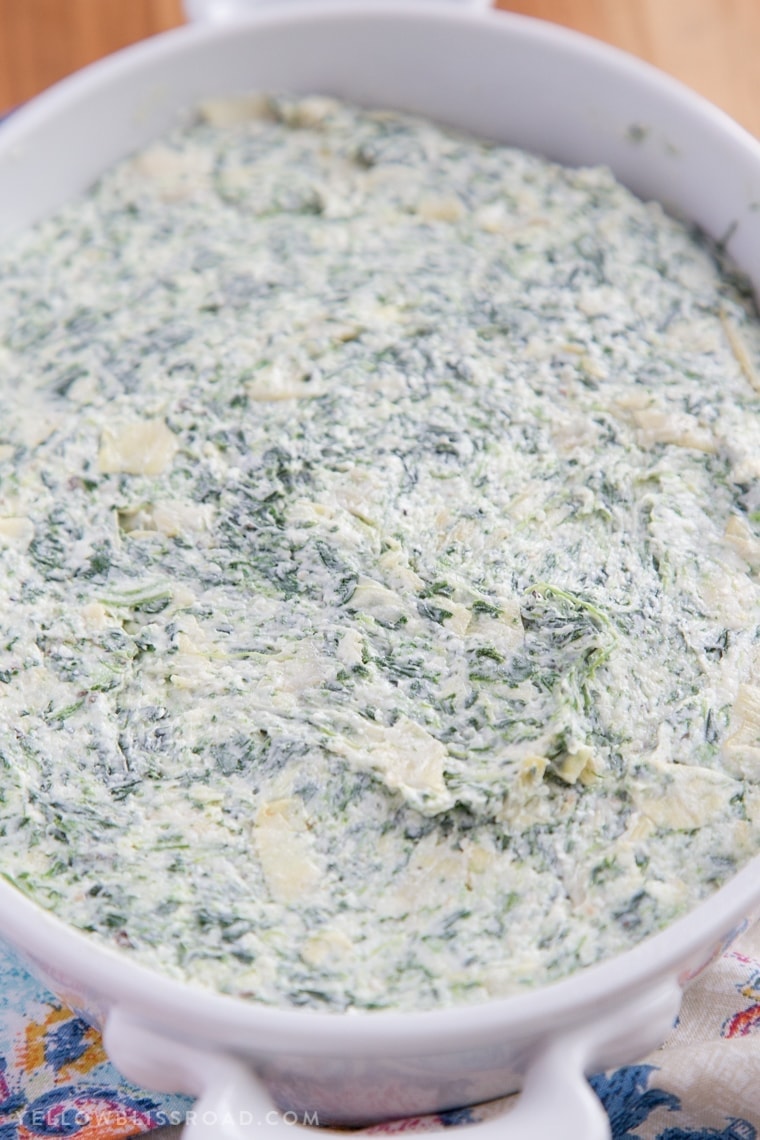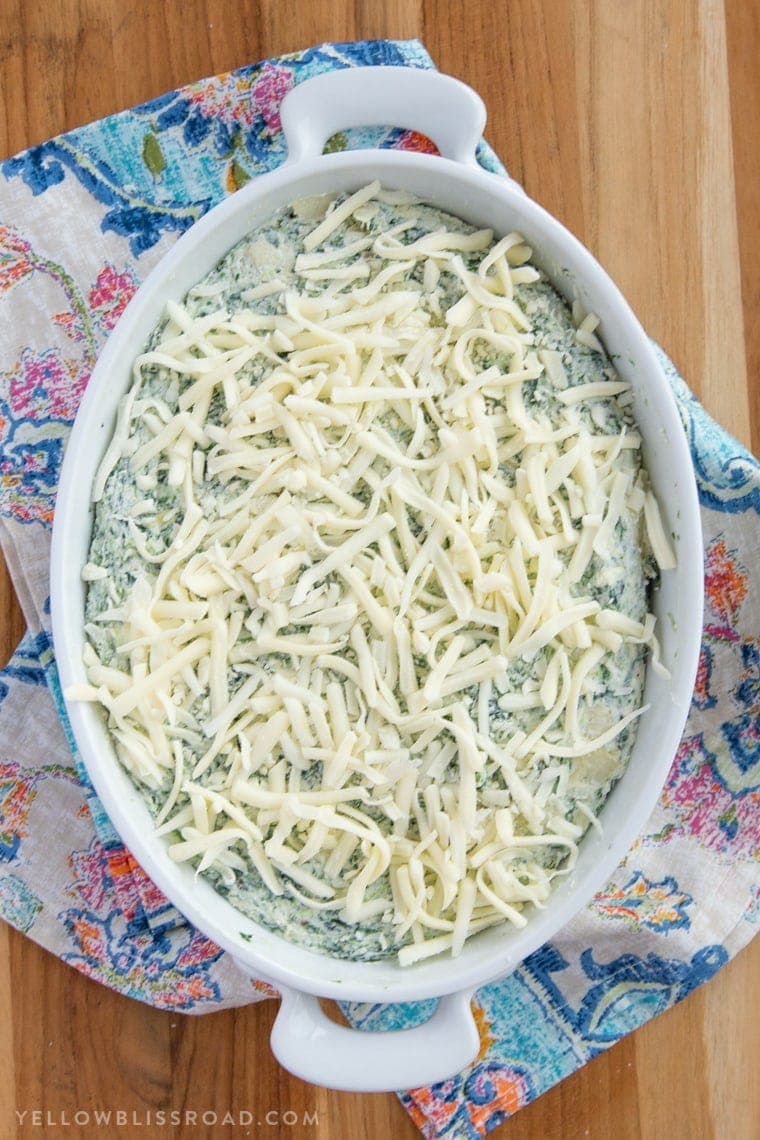 It's super simple to make, too. Just chop up your spinach and artichoke hearts, mix in the yummy cheeses and spices, pour in a dish and you're good to go!
Bake for 20 minutes and serve with tortilla chips, pita chips, pretzels or bread. It will go with just about anything. Need a little color? Add in some diced Roma Tomatoes! Or spice it up with some green chiles. Either way, your guests will be begging you for the recipe. Just make sure you grab some before it's all gone!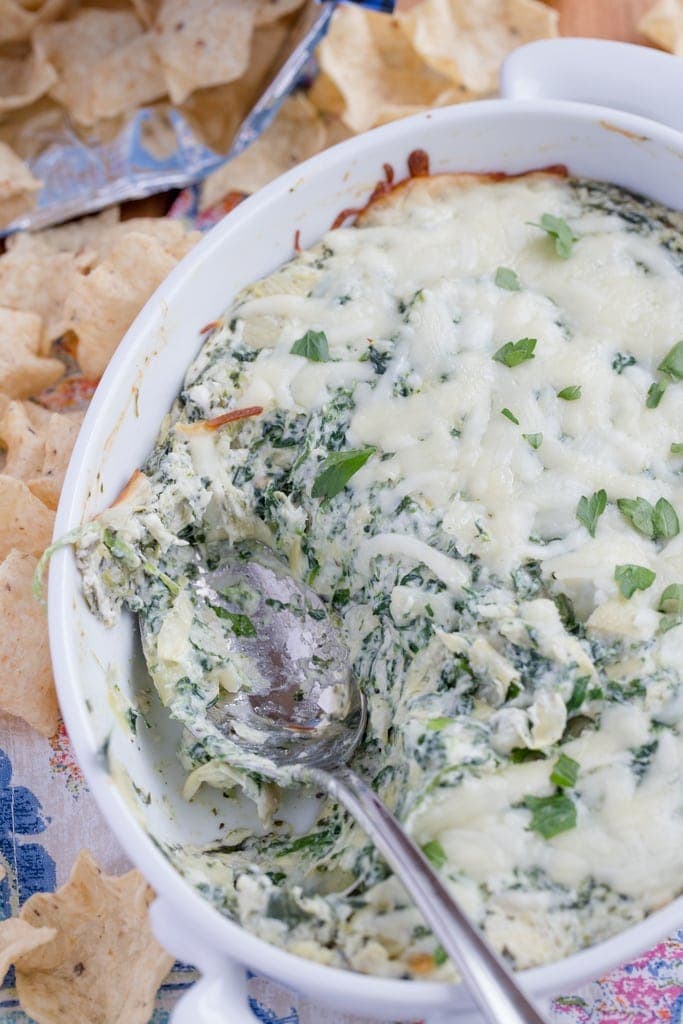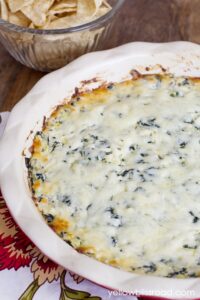 Print
Spinach Artichoke Dip – Olive Garden Copycat
Ingredients
1-14 oz can artichoke hearts, drained and coarsely chopped
1/2 cup chopped spinach*, drained and chopped
1-8 oz. package light cream cheese, room temperature
1/2 cup mayonnaise
1/2 cup shredded Parmesan cheese**
1 clove garlic, minced
1/2 tsp dried basil
1/4 tsp garlic salt
1/4 cup shredded mozzarella
*I buy the frozen boxed package at the grocery store - drained and packed it equals half a cup
** I prefer fresh, shredded Parmesan, but have also used the green can grated kind and it works fine.
Instructions
Mix all ingredients together, except mozzarella. Pour into a greased 8" pan and spread evenly. Store covered in the refrigerator until ready to use. Sprinkle mozzarella cheese over the top and back in a preheated 350 degree oven for about 20-25 minutes, or until cheese is just starting to brown.
Serve immediately with chips or bread for dipping.
Like this recipe? Check out these other fabulous appetizer recipes!
Spinach & Artichoke Dip Pinwheels
Spicy Pineapple Barbecue Meatballs
  For all dips go HERE, for all appetizers go HERE and for the recipe index, go HERE.