Garlic & Rosemary Skillet Bread
Delicious Garlic & Rosemary Skillet Bread, warm and fluffy and a perfect accompaniment to a savory soup or even a holiday dinner. They start with frozen dough, making it super easy for just about anyone!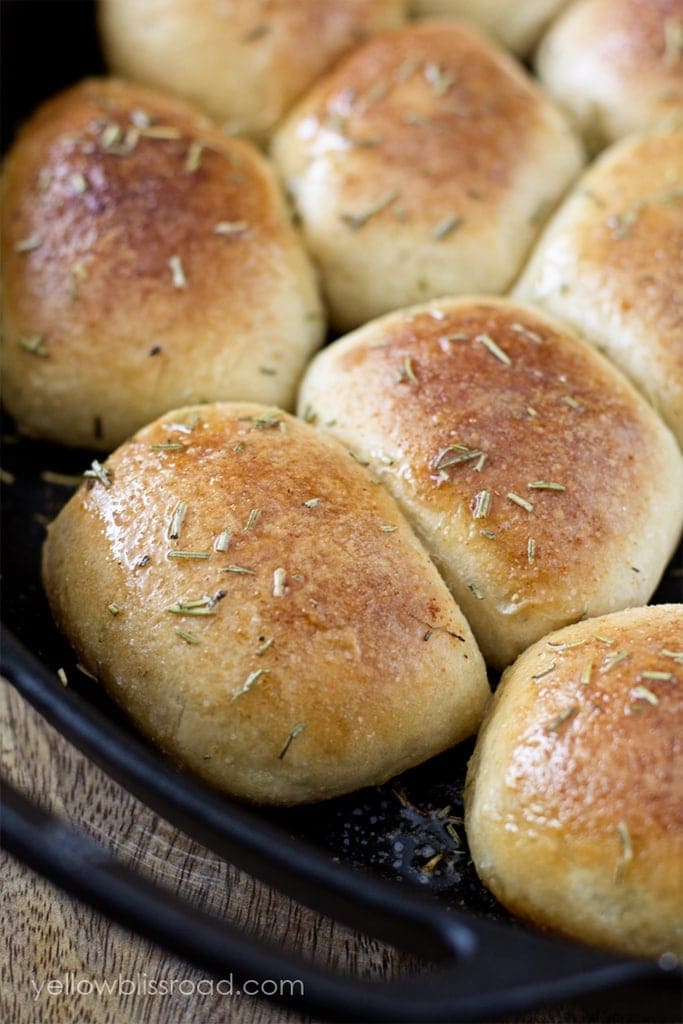 Yes you read that right, frozen dough. You know I like things easy! And it really doesn't get easier than this amazing skillet bread. I use my Cast Iron Skillet because I love the way it crisps up the bottom, but you could use any round oven safe pan that you like. But in case you don't have a cast iron skillet, get one. You can thank me later.
So back to the bread. Like I said, super easy. Just place the frozen balls of dough (I bought a bag of Bridgeford rolls) in a well oiled skillet.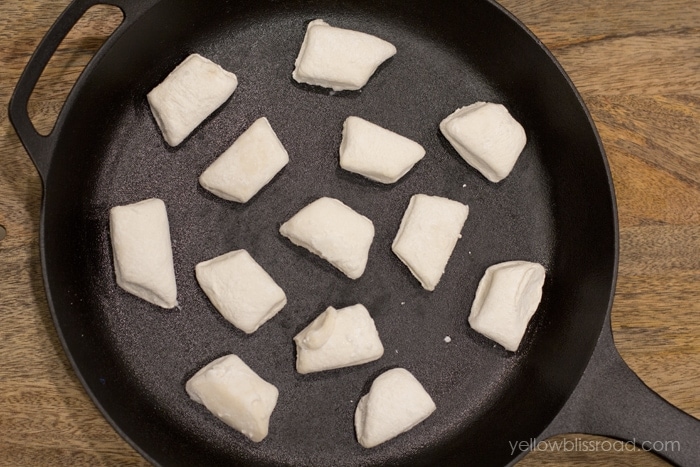 Cover them with a dish towel and let them defrost and rise. Check your package for instructions on this process. Mine required 2 hours of defrosting time and 3 hours of rising time. You want to have at least an inch between them, as they will double in size. I actually probably could have let these rise a little more, but I was getting impatient.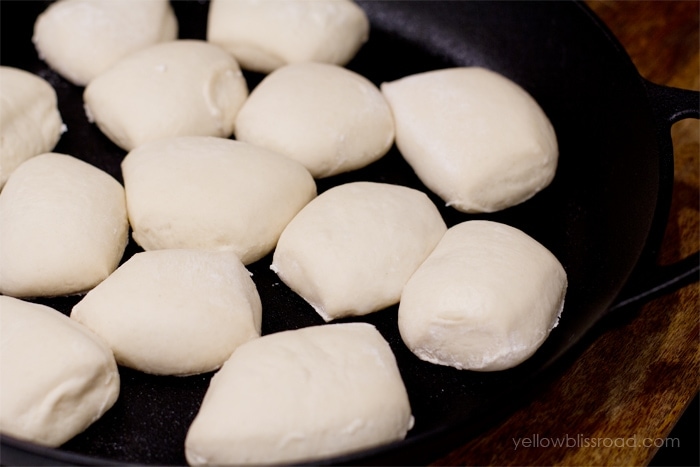 Obviously I could have stuffed a few more in the pan, but 13 was all that I had. It's ok if they are touching, and it's ok if they're not. Once they have risen to double size, brush them with melted butter, sprinkle on rosemary and garlic, and brush with more butter. Because you can never have enough butter.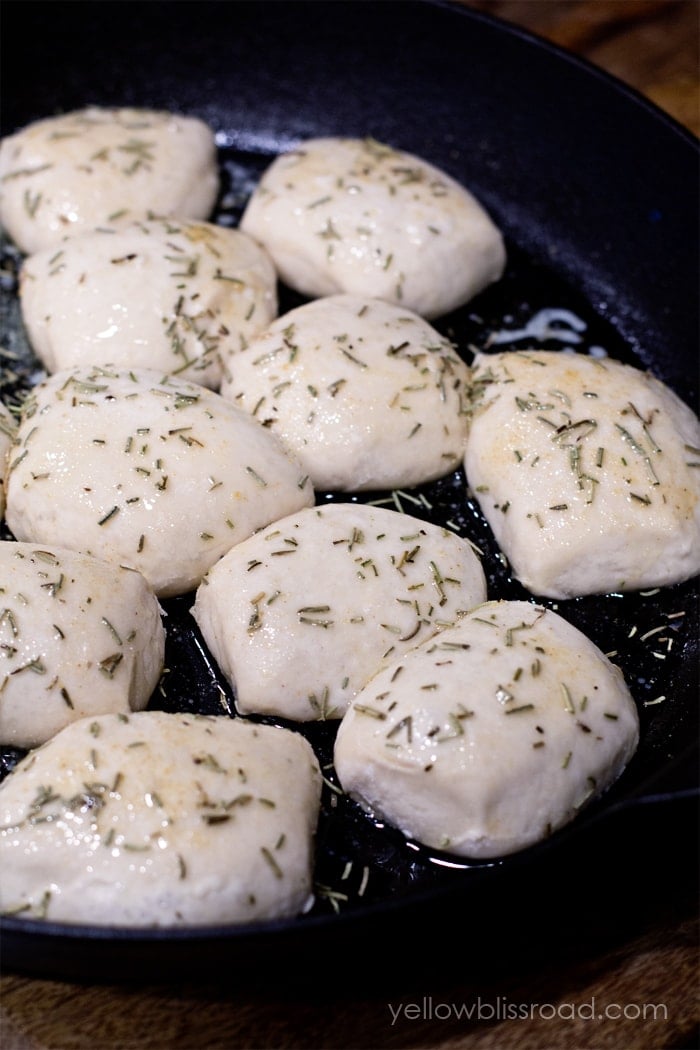 Slide the pan into a preheated 400 degree oven for about 20 minutes.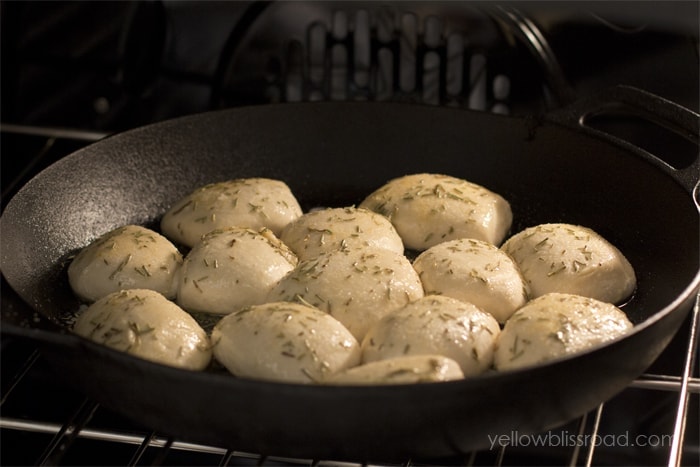 When time is up, pull them out of the oven and, you guessed it, brush them with more melted butter.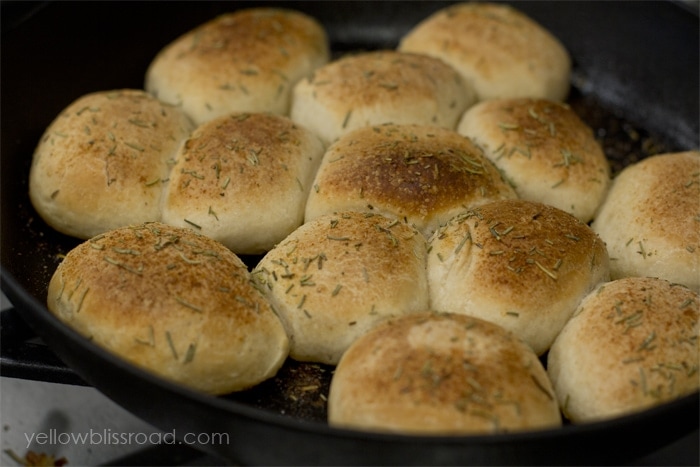 Seriously, yum. There is really nothing like fresh, hot, baked baked straight out of the oven. And the beautiful thing about the cast iron is you can serve them right out of the pan!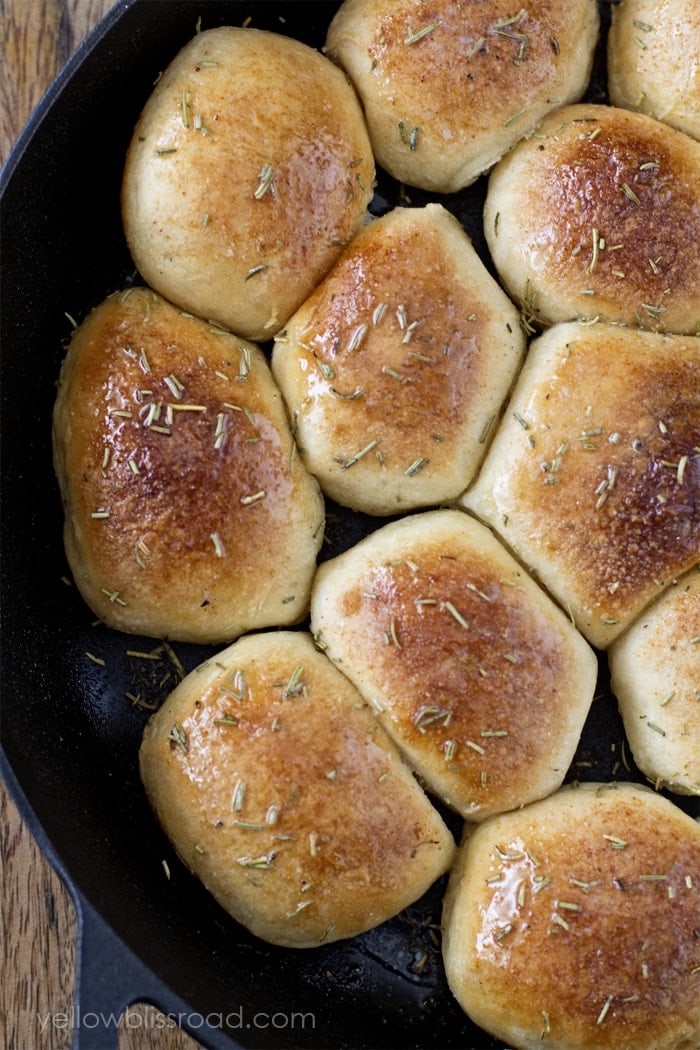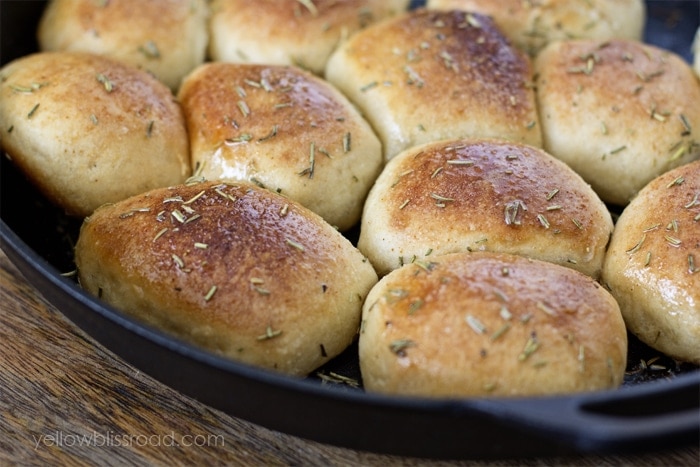 Bread. It's what's for dinner.
Well, and maybe some turkey and green beans too.
If you've made this recipe, please come back and leave us a star rating or a comment below. Or, tag us on social media @yellowblissroad or #yellowblissroad for a chance to be featured.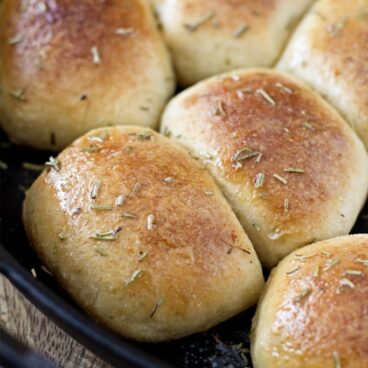 Garlic & Rosemary Skillet Bread
Ingredients
12-16

frozen

unbaked dinner rolls (like Rhodes)

Melted butter

about ⅓ of a cup

1

tablespoon

dried rosemary

1/2

teaspoon

garlic powder

1/4

teaspoon

Kosher salt
Instructions
Add a couple tablespoons of olive oil into a large cast iron skillet.

Place frozen, unbaked dinner rolls into the skillet, 1-2 inches apart. Cover with a tea towel or plastic wrap and set aside to rise (follow the directions on the package for this).

Once the rolls have at least doubled in size, brush with melted butter, sprinkle with garlic and rosemary, brush with butter again, and sprinkle with salt.

Preheat oven to 400 degrees and slide the skillet in for about 15-20 minutes, until rolls are a deep golden brown.

Serve in the skillet.
For more delicious side dishes, be sure to check these out: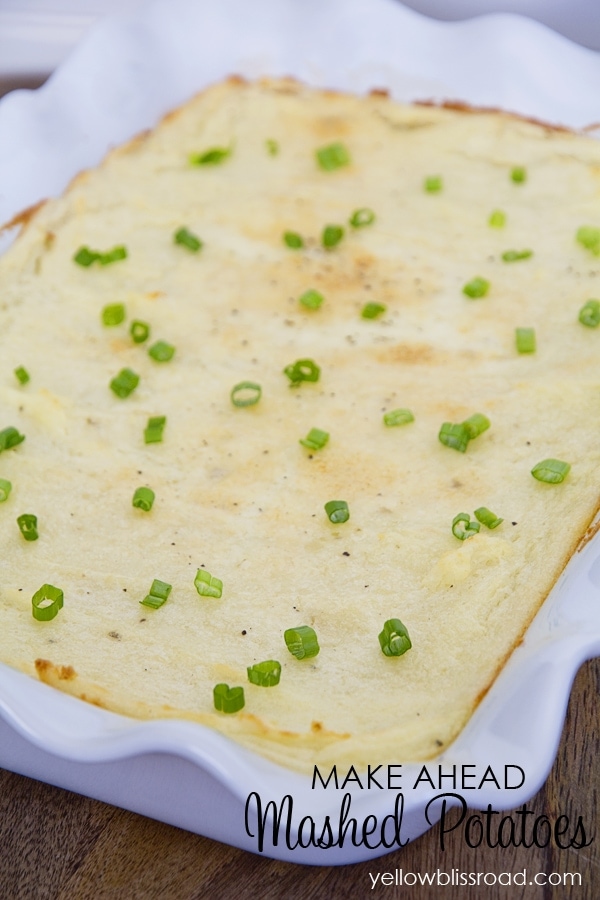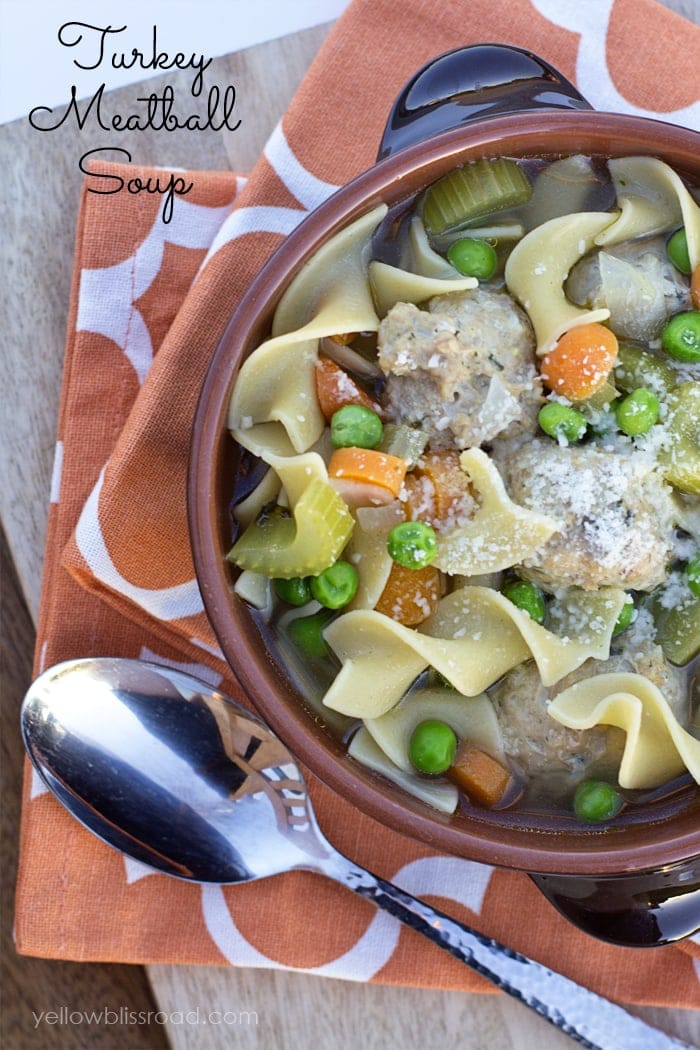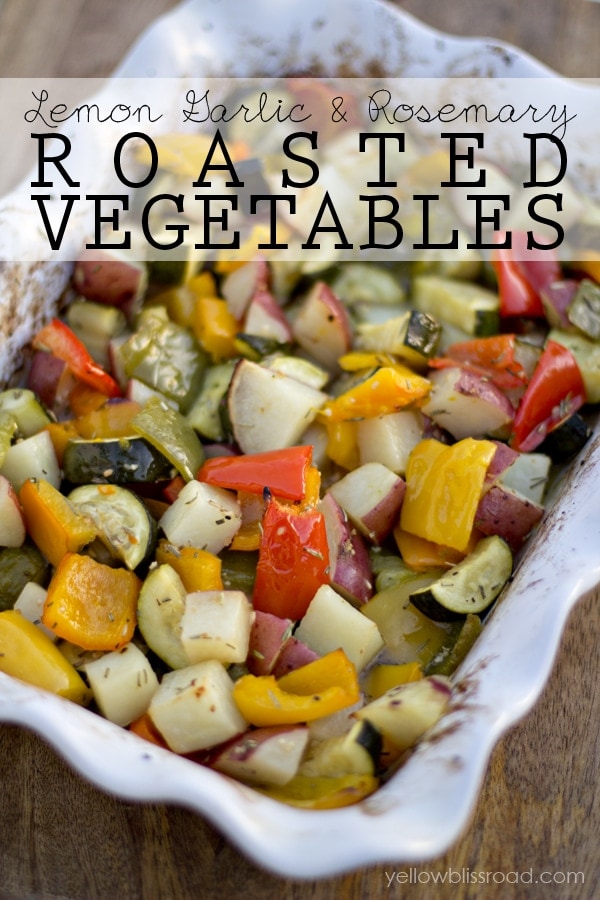 Roasted Vegetables with Rosemary & Garlic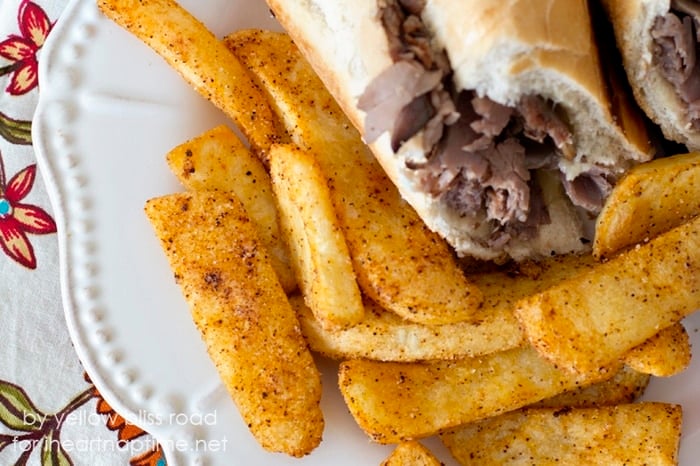 For lots more Soups, Salads and Side dishes, go HERE.
For a complete list of recipes on the site, go HERE.