My  Creamy Cornbread Casserole is a tender and delicious corn spoonbread that makes an excellent side dish for Thanksgiving or even your favorite bowl of chili!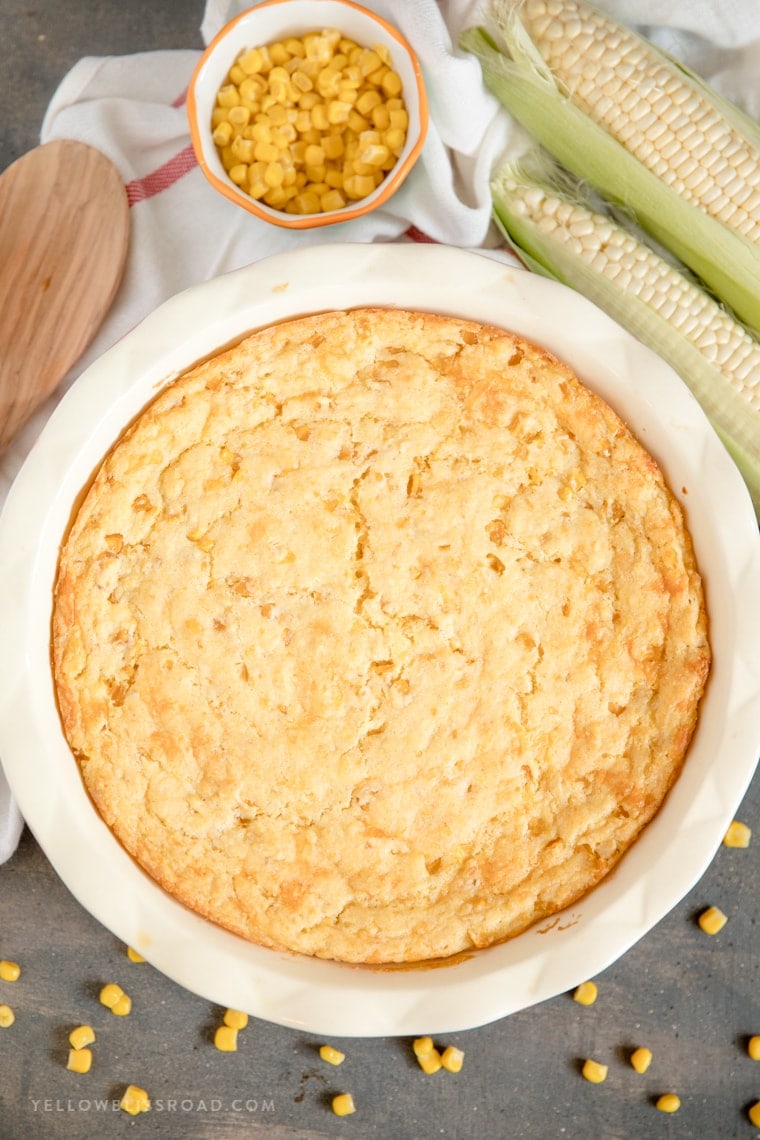 CREAMY CORNBREAD CASSEROLE
When you think of cornbread you might think of something more along the lines of my Sour Cream Cornbread, cut into deliciously perfect squares and paired with a steaming hot bowl of chili. Cornbread makes a fantastic side for holiday meals too, and a great corn casserole is almost always a staple. This Creamy Cornbread Casserole is a delicious marriage of the two!
I recently had on opportunity to attend the #IowaCornQuest, sponsored by Iowa Corn. I, and a bunch of other food bloggers, had the experience of a lifetime learning about corn, the processes involved with growing it and keeping it healthy, and all the different uses like clean energy and livestock feed in addition to just being something delicious that we enjoy at the dinner table. You can read more about my trip HERE.
One of the last meals we enjoyed together was a Mexican fiesta that include a creamy corn casserole side dish. Believe it or not it was something I'd never eaten before and I knew that I had to try it out at home.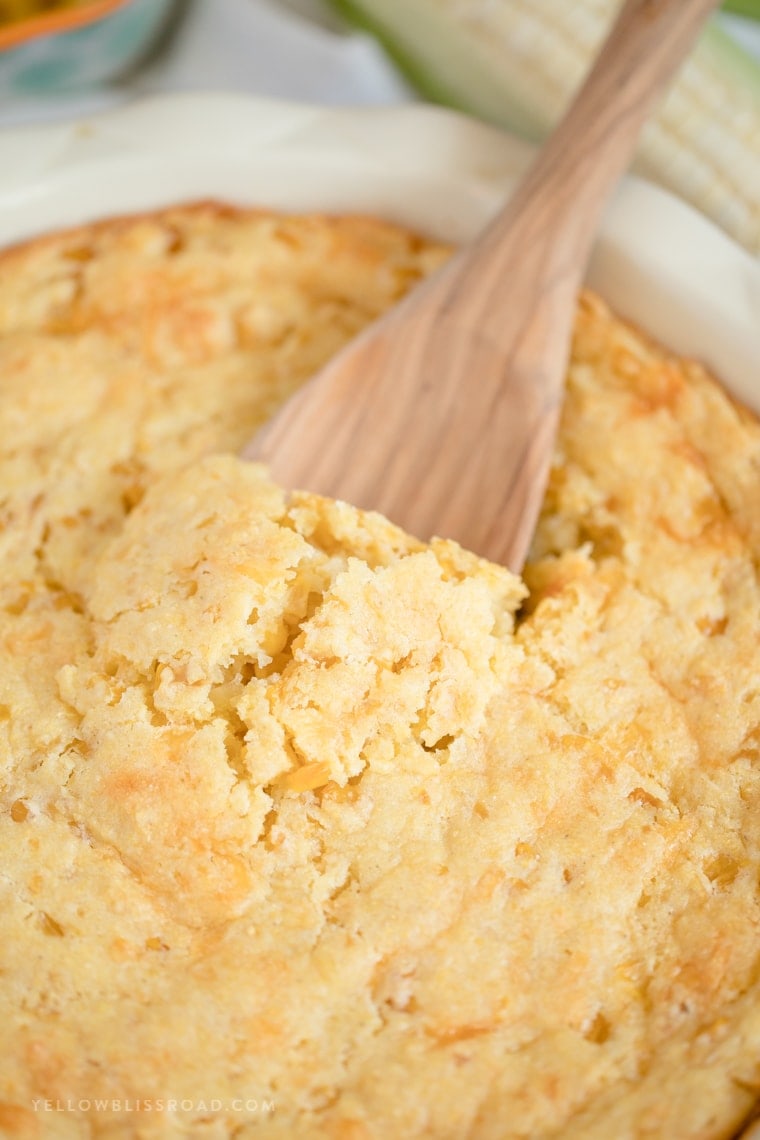 HOW TO MAKE CORN CASSEROLE
A typical baked corn casserole has creamed corn and sweet corn, mixed with a binder like flour, cornmeal and eggs. A creamier dish is going to include milk or sour cream; sometimes a lot of sour cream. I was going for something that was creamy and full of sweet corn flavor, but had more of a cornbread-like texture. This Creamy Cornbread Casserole fit the bill perfectly.
I only used a half cup of sour cream along with one can each of creamed corn and sweet corn. A lot of the recipes you'll see online call for a box of cornbread mix and you could certainly use that, but I just sort of made my own cornbread mix with flour, cornmeal, baking powder and a little sugar. Same taste and texture without all the extra "stuff" added. The result was a soft and creamy, tender corn side dish. My kids couldn't get enough of this amazing corn casserole and I kind of felt the same way. The texture was beautifully soft and creamy with a slightly sweet completely delicious cornbread flavor. This Creamy Corn Casserole will definitely be making the rounds this holiday season!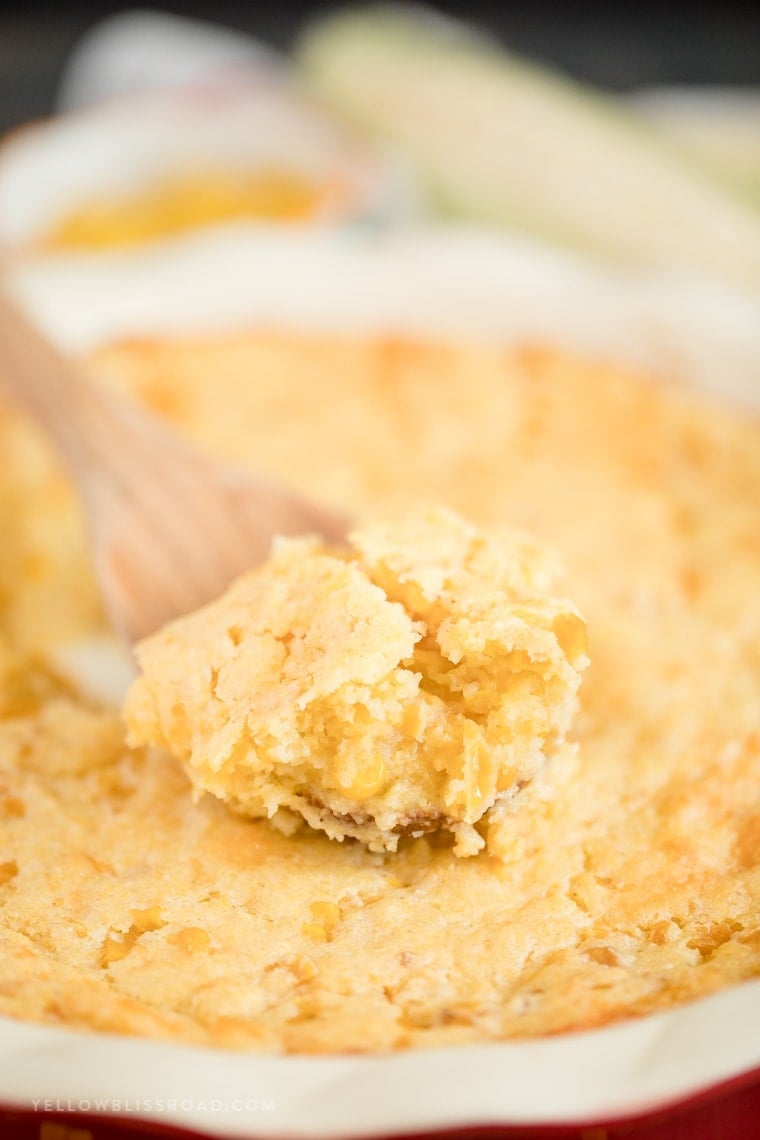 CAN I MAKE CORN CASSEROLE THE DAY BEFORE?
Absolutely! This cornbread casserole can be prepared a day before; just let it cool, then cover and refrigerate. To heat, bake in a 350 degree oven for 20 minutes. You could also just prepare the batter in advance, then bake it according to the instructions in the recipe below. You may need to add a few minutes due to the casserole being chilled.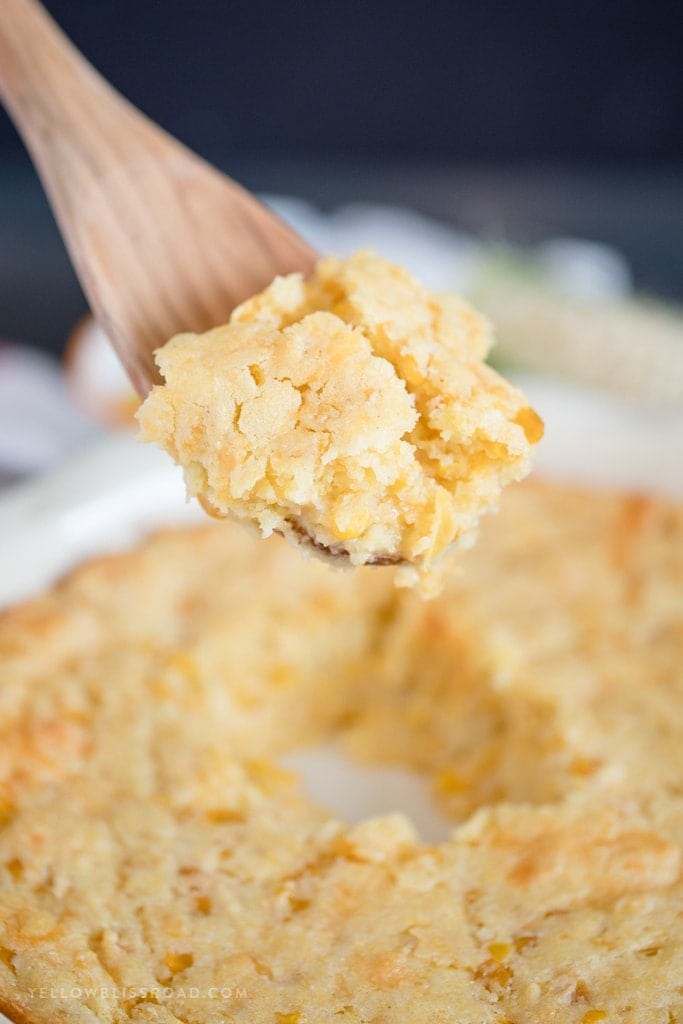 Here are some more delicious corn recipes: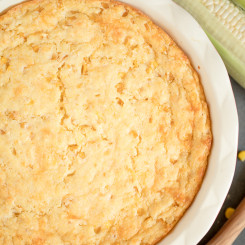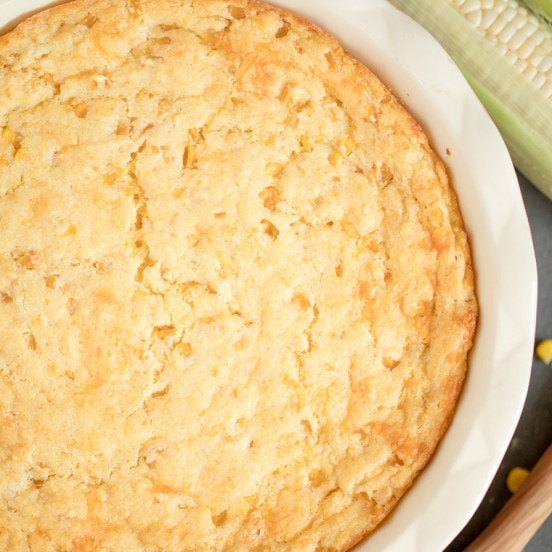 Creamy Cornbread Casserole
My Creamy Cornbread Casserole is a tender and delicious corn spoonbread that makes an excellent side dish for Thanksgiving or even your favorite bowl of chili!
Print
Pin
Rate
Prep Time: 10 minutes
Cook Time: 50 minutes
Total Time: 1 hour
Servings: 6 servings
Ingredients
2/3 cup all purpose flour
1/2 cup yellow corn meal
3 Tbsp granulated sugar
1 Tbsp baking powder
1/2 tsp salt
1 15- ounce can whole kernel corn drained
1 15- ounce can cream style corn
1/2 cup sour cream
1/4 cup butter 1/2 stick, melted
1/2 cup freshly shredded sharp cheddar cheese or more to taste
Instructions
Preheat oven to 350 degrees F. Grease a 8 or 9-inch round or square baking dish.

In a small bowl, whisk together dry ingredients. Set aside.

In a large bowl, combine the cans of corn, sour cream, melted butter, cheddar cheese and flour mixture until combined. *If you are a fan of cheesy cornbread, feel free to add more cheese.

Pour mixture into the prepared baking dish and bake for 50 minutes or until golden brown and set in the middle.

Serve warm.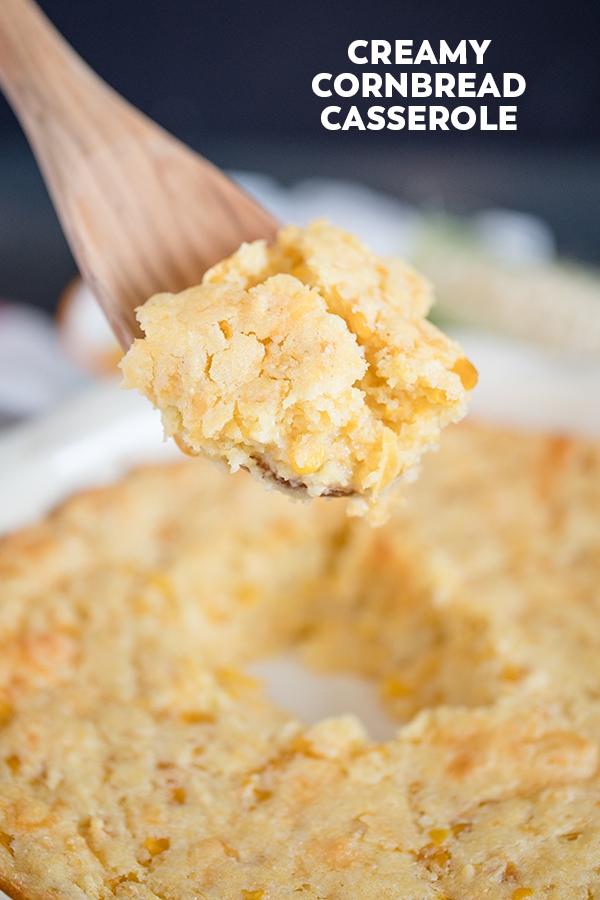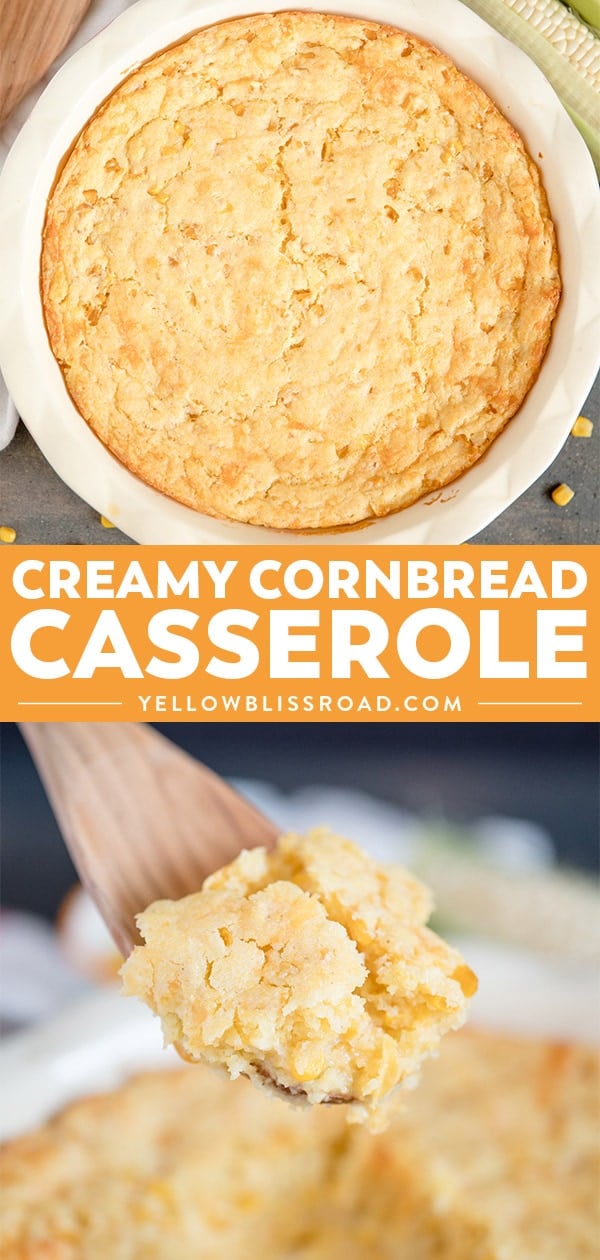 Hi! I'm Kristin, the creative mind behind Yellow Bliss Road where you will be inspired by tons of easy to follow recipes, lots of free printables, and a little sprinkling of life thrown in for good measure.