This Cheesy Broccoli Casserole has tender broccoli smothered in a rich and creamy cheddar cheesy sauce and topped with crushed butter crackers. This is one Thanksgiving side dish that is sure to please them all!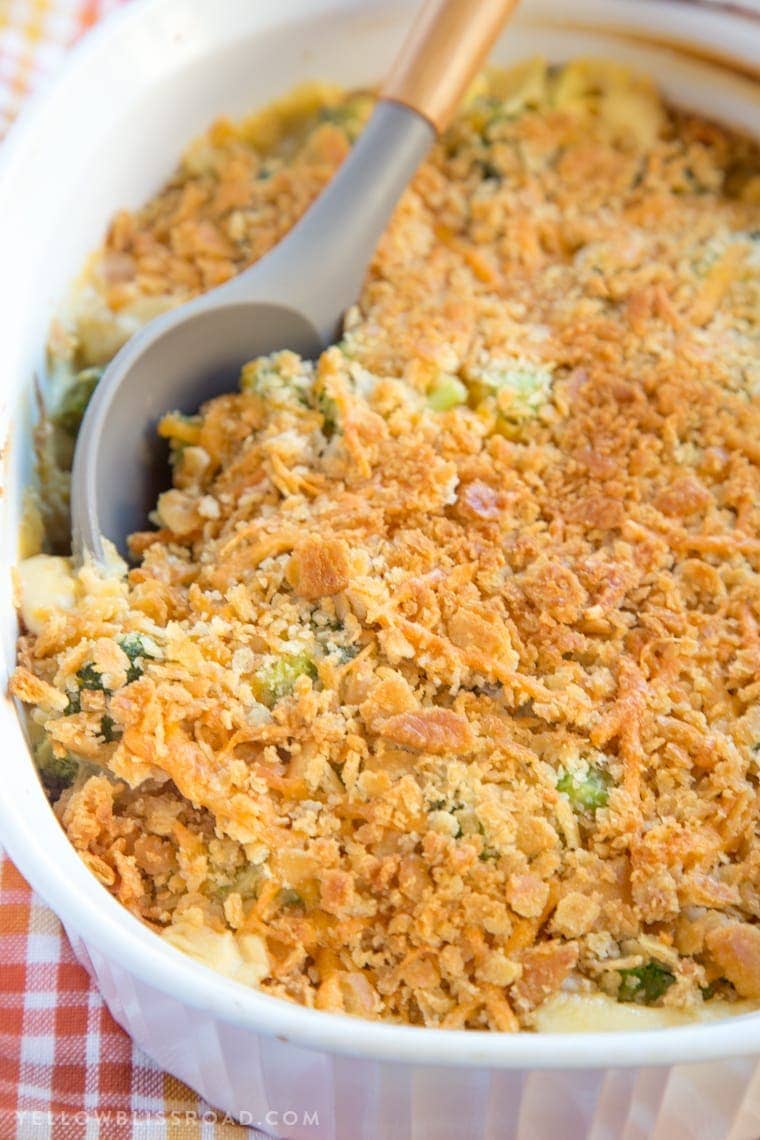 When I was a kid, smothered in cheese sauce is literally the only way I would eat broccoli. I'm pretty sure that what actually ended up in my mouth was way more cheese than broccoli. My kids aren't fans of cooked broccoli either, and I realized that I had never showed them my mom's method to get me to eat it.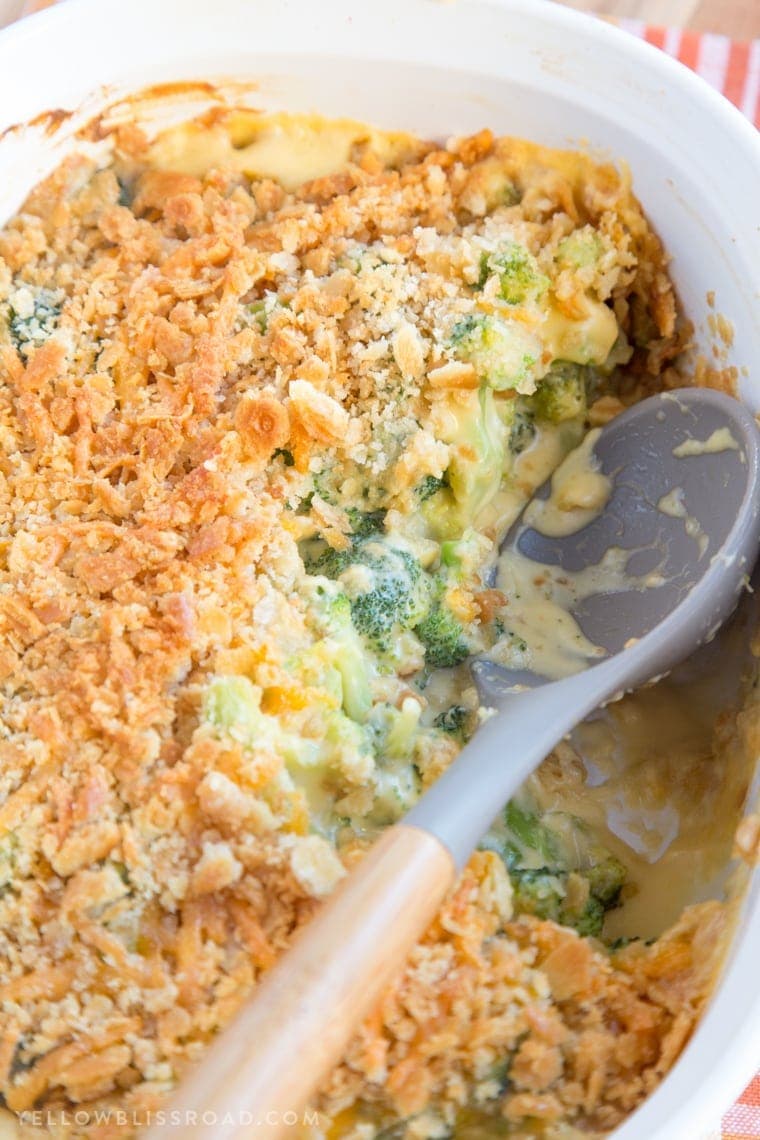 MY LATEST VIDEOS
With Thanksgiving coming up, it's a perfect time to be sharing casseroles and hearty sides like this one. It's full of cheesy goodness with a crispy crunchy topping that people go nuts for. I have to refrain myself from picking off that yummy topping while I'm waiting for the rest of dinner to be ready!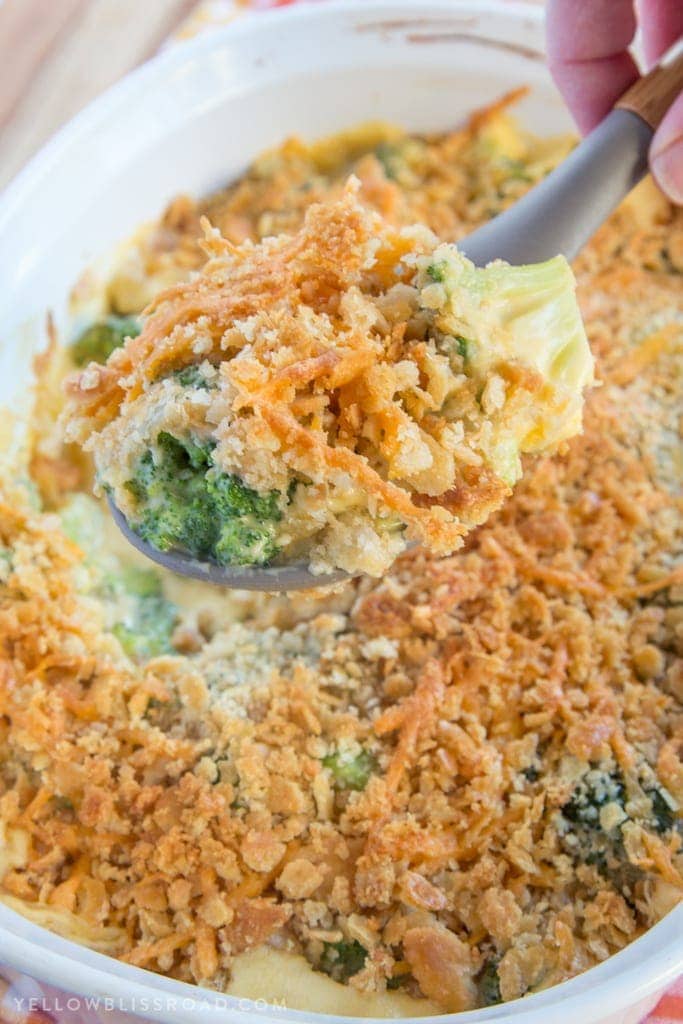 This dish couldn't be easier to make. The broccoli is blanched in boiling water to get the cooking process started, then smothered in a creamy cheese sauce. The sauce is just flour, butter and milk (or half & half) and cheddar cheese. Finally the topping is just crushed up butter crackers (like Ritz) and melted butter with a little more shredded cheddar thrown in for good measure.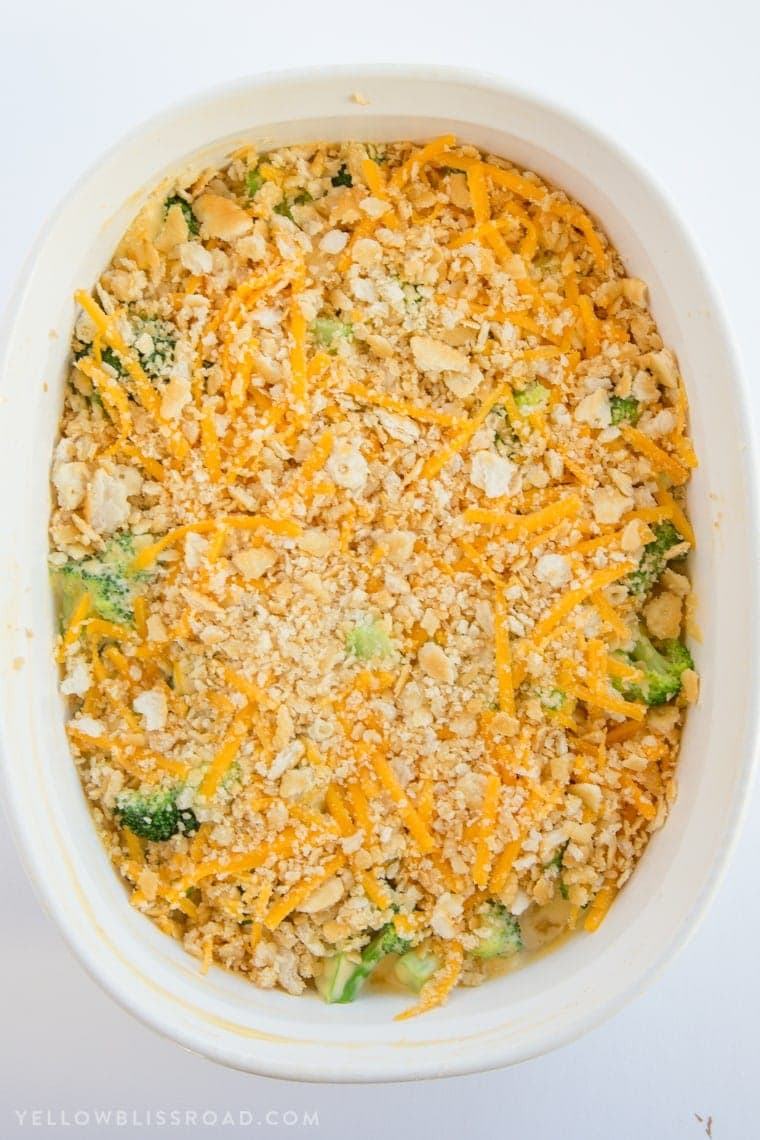 Everybody loves it, and I bet your family will too!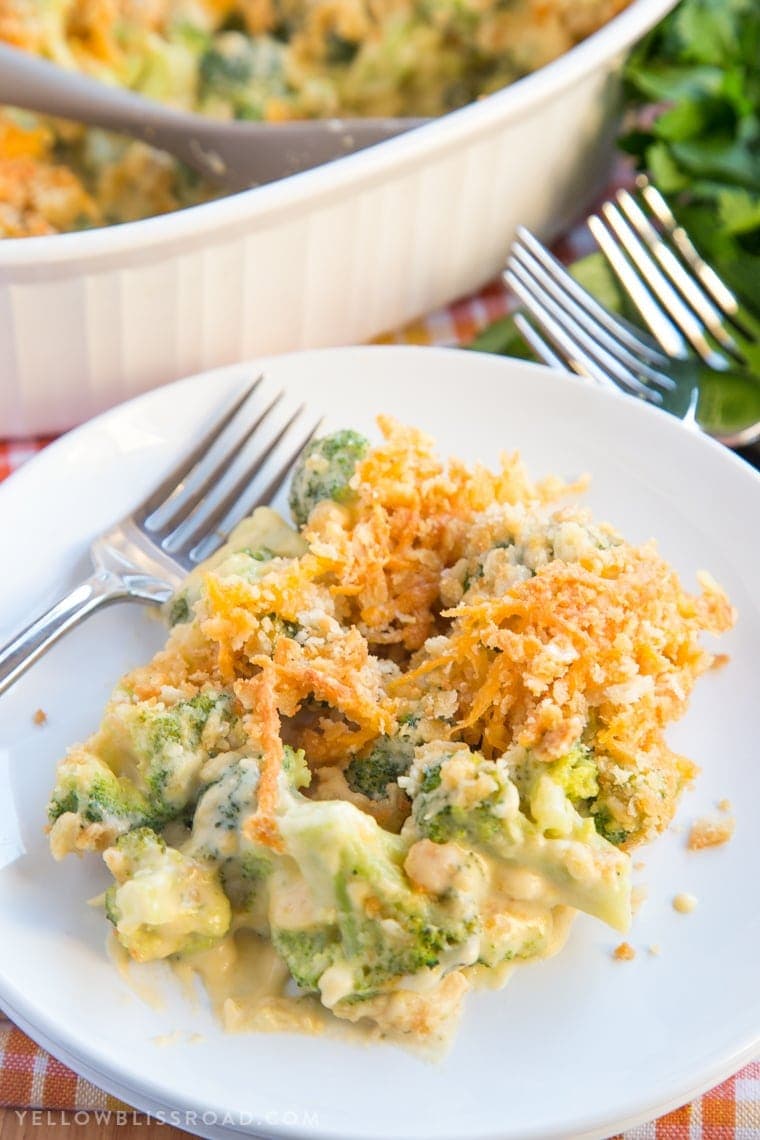 Easy Cheesy Broccoli Casserole
Prep
Cook
Total
Yield 6 -8 servings
Ingredients
2 ½ pounds broccoli florets, roughly chopped (7-8 cups)
¼ cup flour
¼ butter
1 3/4 cups half & half
8 ounces (about 2 1/4 cups) freshly shredded sharp cheddar cheese (divided)
1/2 teaspoon kosher salt
1/2 teaspoon garlic powder
1/4 teaspoon onion powder
1/4 teaspoon black pepper
1 sleeve butter crackers (like Ritz)
¼ cup butter, melted
Instructions
Preheat the oven to 350 degrees F. Spray a medium sized rectangle baking dish (about 11"x7") with cooking spray and set aside.
Bring a large pot of water to boil. Add broccoli and boil for 3-4 minutes. Drain, rinse and set aside.
In a medium saucepan, melt butter over medium heat. Whisk in flour, garlic powder and onion powder and cook for several minutes until golden. Add half & half and bring to a low boil until thickened. Remove from heat and stir in cheese (reserve 1/4 cup for topping). Stir in salt and black pepper. Taste and add salt as desired.
Arrange broccoli in the baking dish. Pour cheese sauce over the broccoli and gently stir to coat.
In a small bowl, combine crushed crackers with melted butter and stir in the remaining cheese. Sprinkle cracker mixture evenly over the casserole.
Bake uncovered at 350 degrees for about 20-25 minutes, or until sauce is bubbly and topping is browned. If topping isn't browned enough, place under the broiler for a few minutes.
Let stand 10 minutes before serving.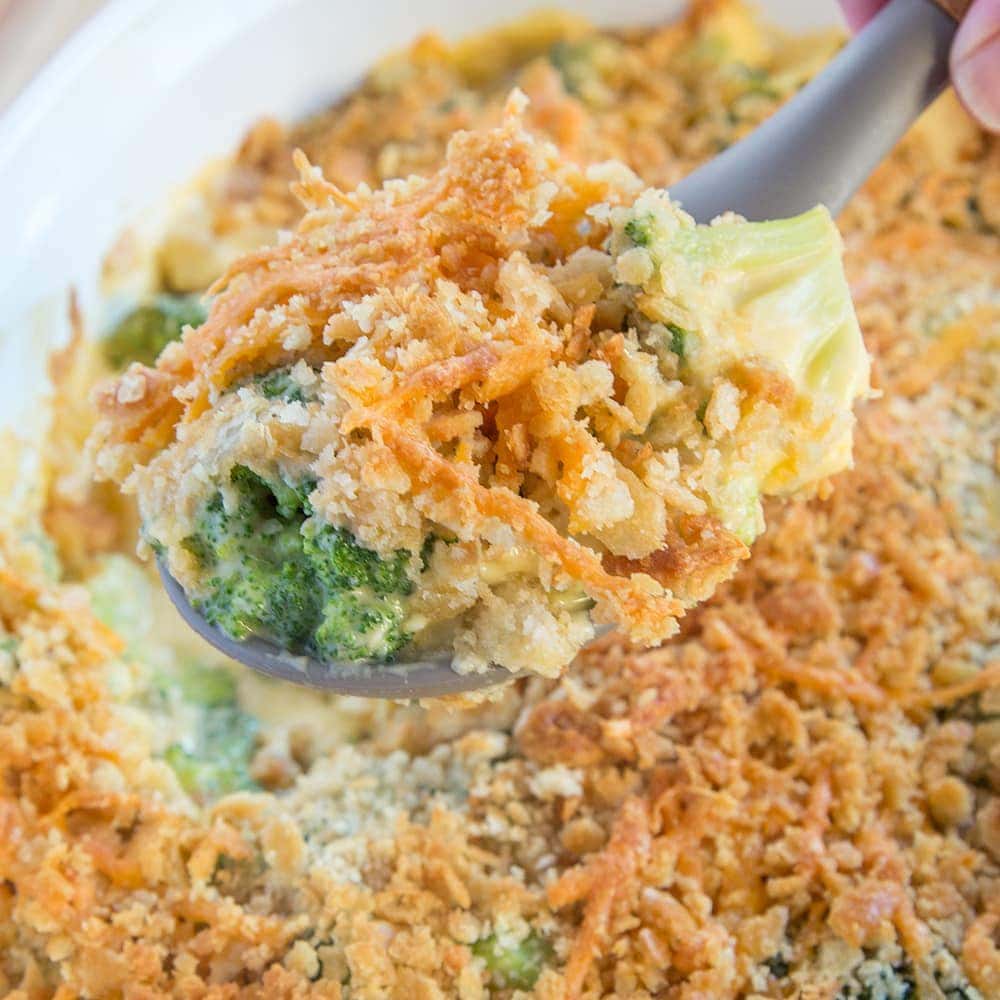 For more easy side dishes, try these:
5 Minute Parmesan Ranch Broccoli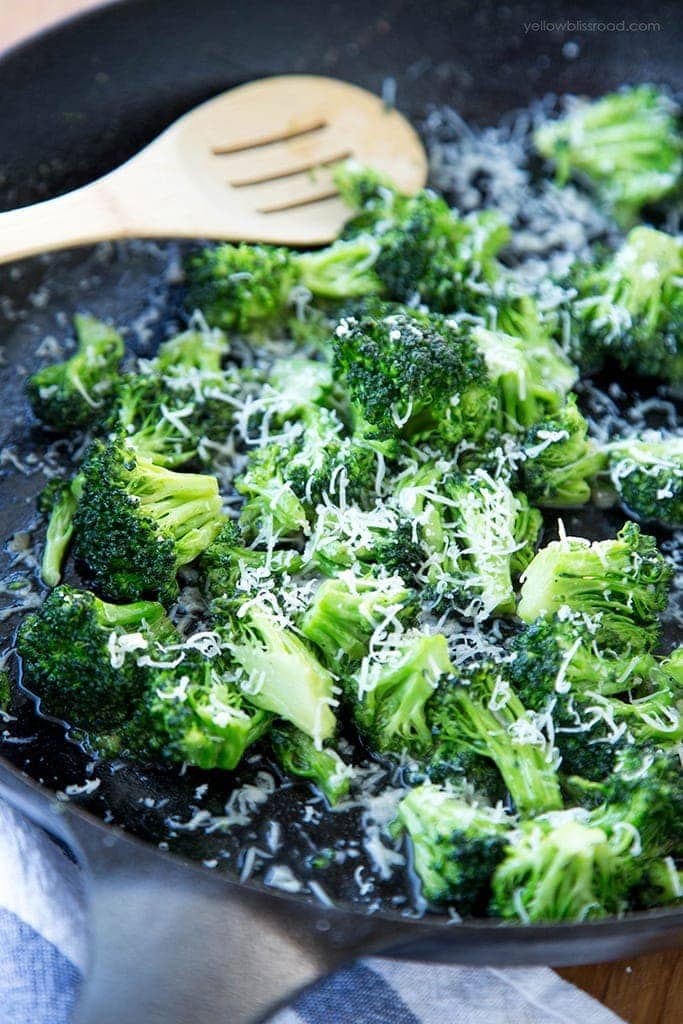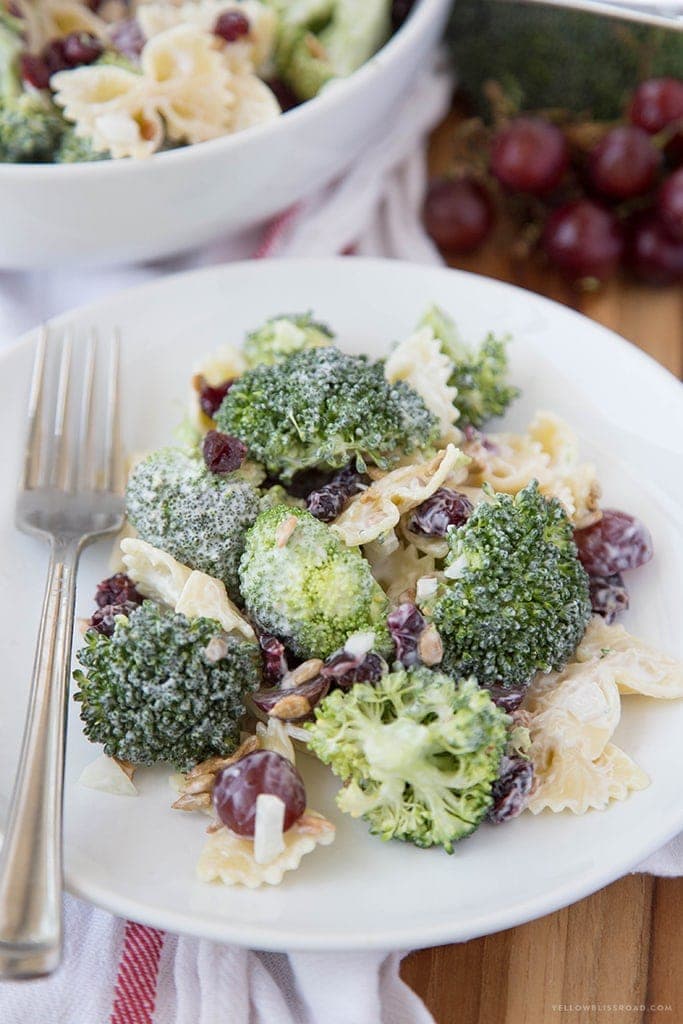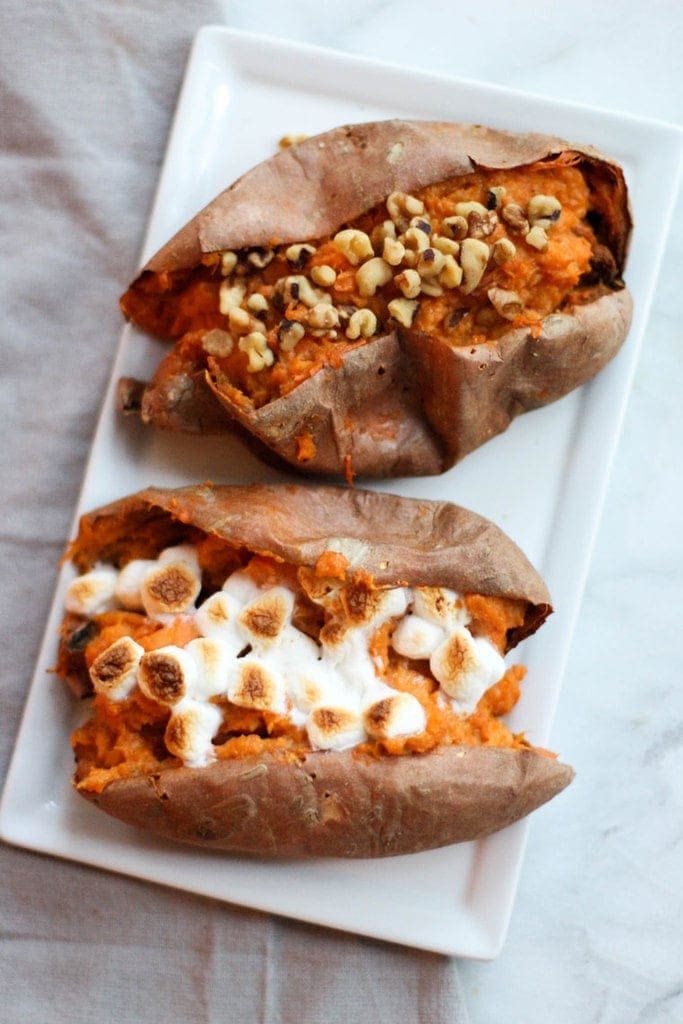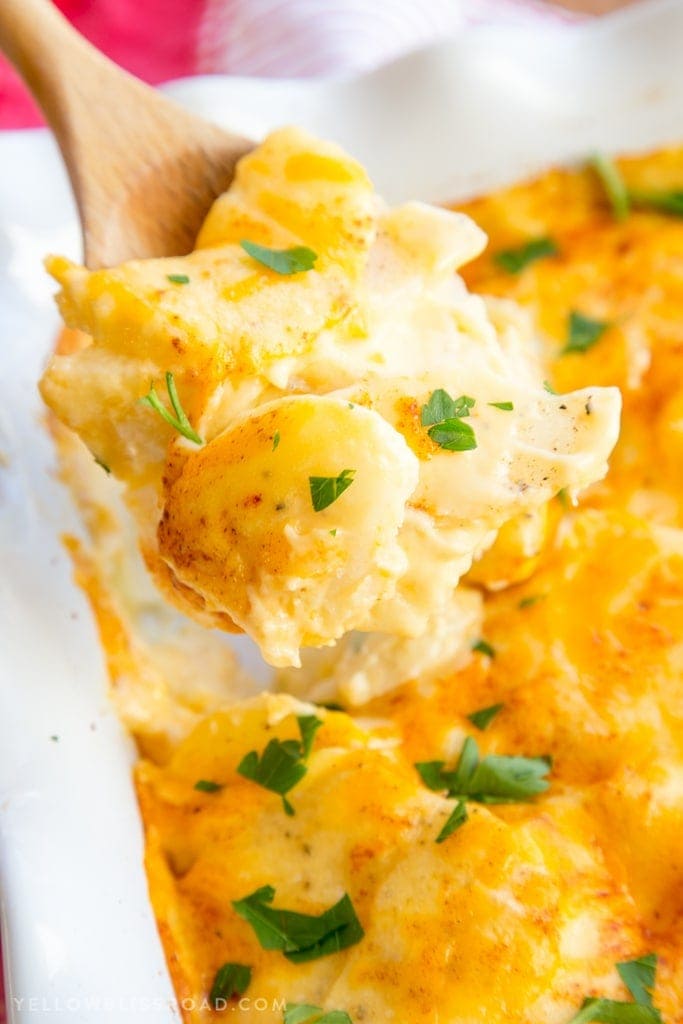 For all side dishes go HERE and for the Recipe Index go HERE.
Hi! I'm Kristin, the creative mind behind Yellow Bliss Road where you will be inspired by tons of easy to follow recipes, lots of free printables, and a little sprinkling of life thrown in for good measure.