Baked Acorn Squash is quite possibly the most delicious squash on the planet. By itself, it's pretty good. But when you fill it with butter, maple syrup, and some yummy spices, it turns into something magical.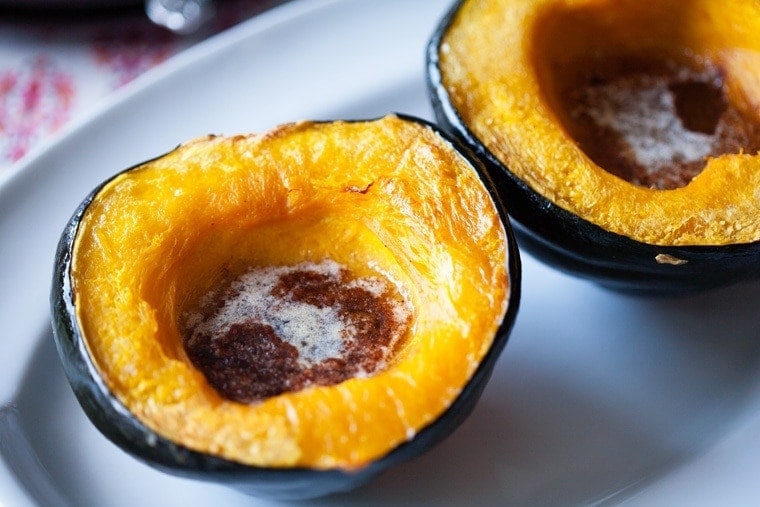 Seriously, it's almost like eating dessert. You just take your spoon, scoop up some flesh, and make sure it is dripping in the butter and maple syrup mixture. Then you slowly put it in your mouth and close your eyes. Because that's what you do when things are too delicious to be described with words.
The only hard thing about eating this Baked Acorn Squash is making sure you have enough of the yummy buttery syrup to go with each bite. If you're worried about that, you can always add a little extra 🙂
The first thing you will need to do to prepare these is to cut the acorn squash in half and remove the seeds. (It's a lot like a pumpkin inside).
Then you spread a little olive oil on the cut edges and put the halves cut-side down on a foil-lined baking sheet.
Bake at 350 degrees for a half an hour, then take them out of the oven. Flip them over, and fill them with butter, maple syrup, cinnamon, nutmeg and cloves, and put them back into the oven for another half an hour (give or take). When you pierce them with a knife and the knife slips easily in and out, they are done.
These are great with any type of meal, especially in the fall and winter months. I especially like pairing them with pasta dishes. They're great to serve to guests, too. They look fancy and elegant, yet rustic and earthy at the same time.
So grab some lovely acorn squash the next time you're at the supermarket and make this delectable side dish. You'll never look at squash the same way again!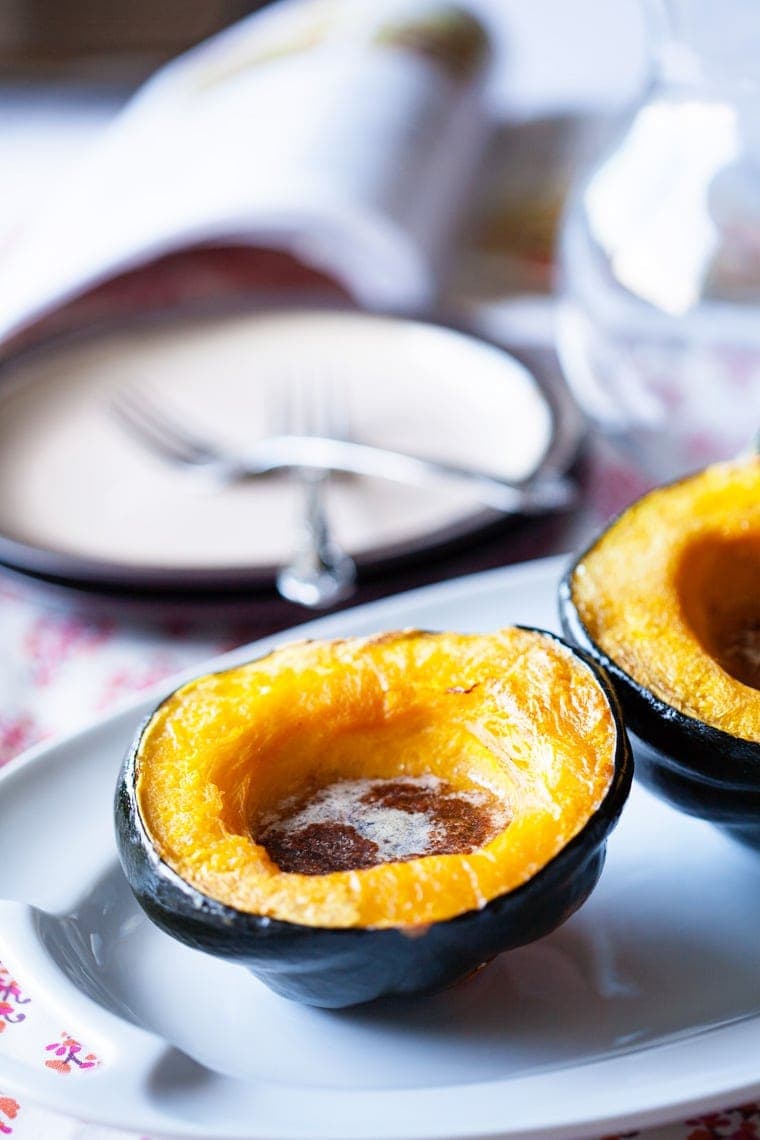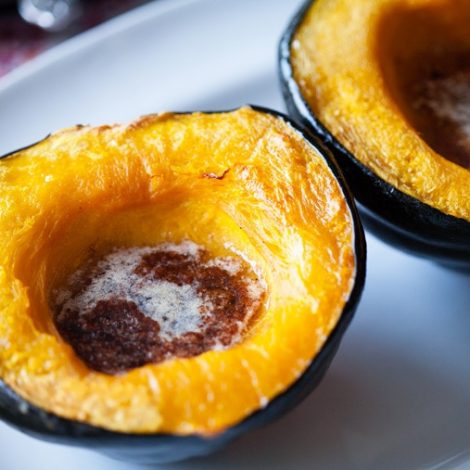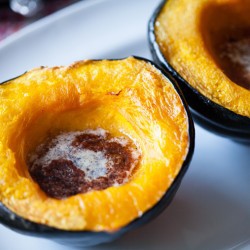 Baked Acorn Squash
Baked Acorn Squash filled with butter, maple syrup and spices.
Ingredients
2 acorn squash cut in half, insides removed.
4 Tbsp. butter divided
4 Tbsp. maple syrup divided
1/2 tsp. cinnamon divided
pinch of nutmeg
pinch of cloves
olive oil
Instructions
Brush olive oil on the cut sides of the squash.

Place cut-side down on a foil-lined baking sheet.

Bake at 350 degrees for 30 minutes.

Remove from the oven. Using tongs, turn the squash halves over.

Place 1 Tbsp. butter, 1 Tbsp. maple syrup, 1/8 tsp cinnamon and a pinch of nutmeg and cloves into each squash half.

Return to the oven for 30 minutes or until easily pierced with a knife or fork.

Remove from oven and let cool for 5-10 minutes before serving.
For more great fall side dishes, try these: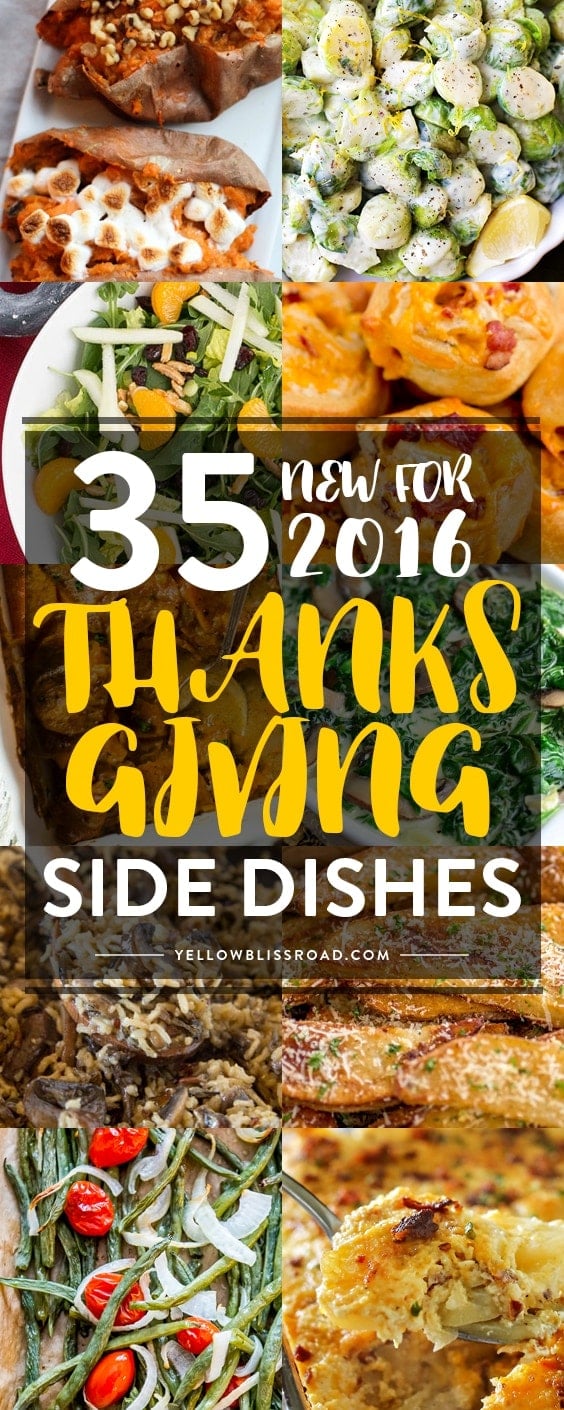 For all side dishes go HERE, and for the Recipe Index go HERE.