At each and every family gathering we had when I was a kid, this Sour Cream Salad was expected! It's a version of the popular Ambrosia Salad, and it's creamy texture and sweet fruits combined with crunchy walnuts are a match made in heaven!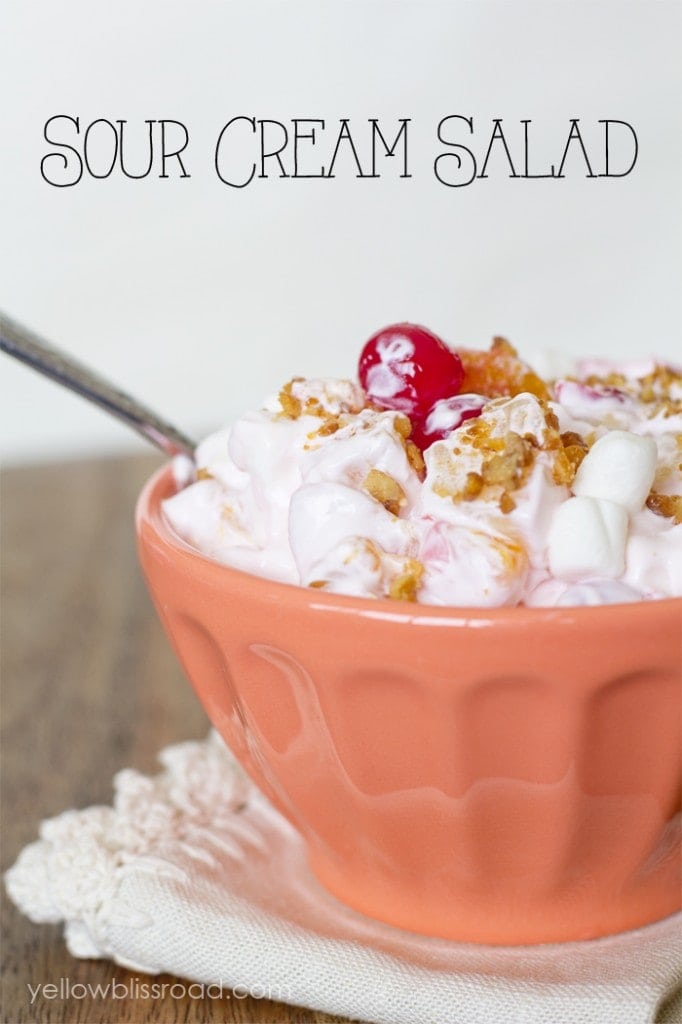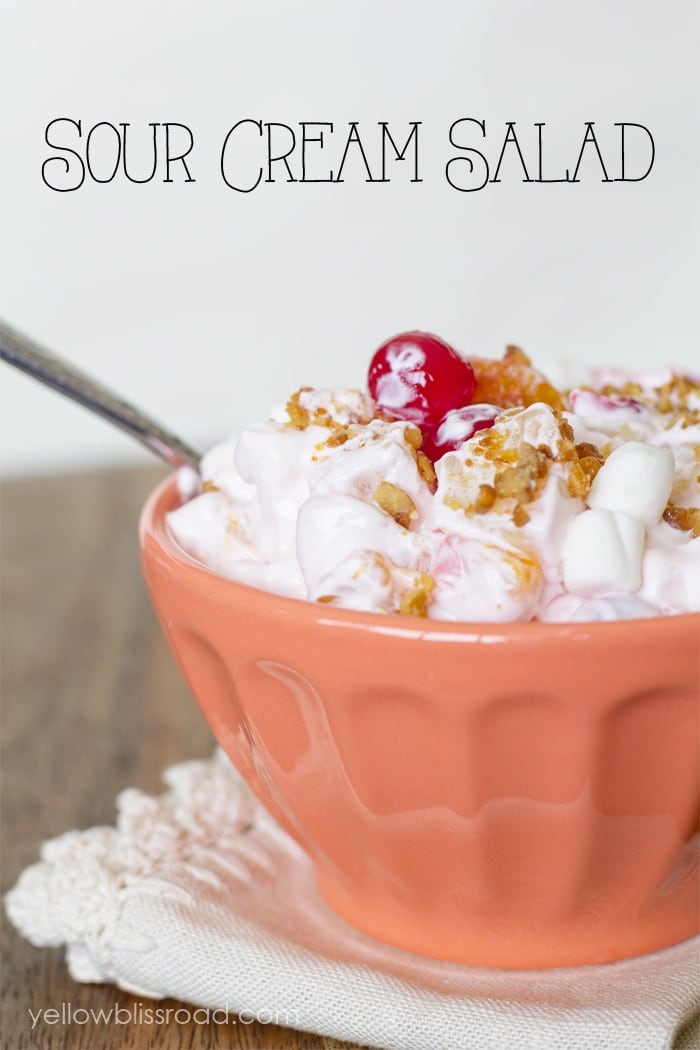 My dad loved his sweets. This creamy fruit salad was one that his mom made for every family gathering until my mom took over. My kids have recently been introduced and they LOVE it.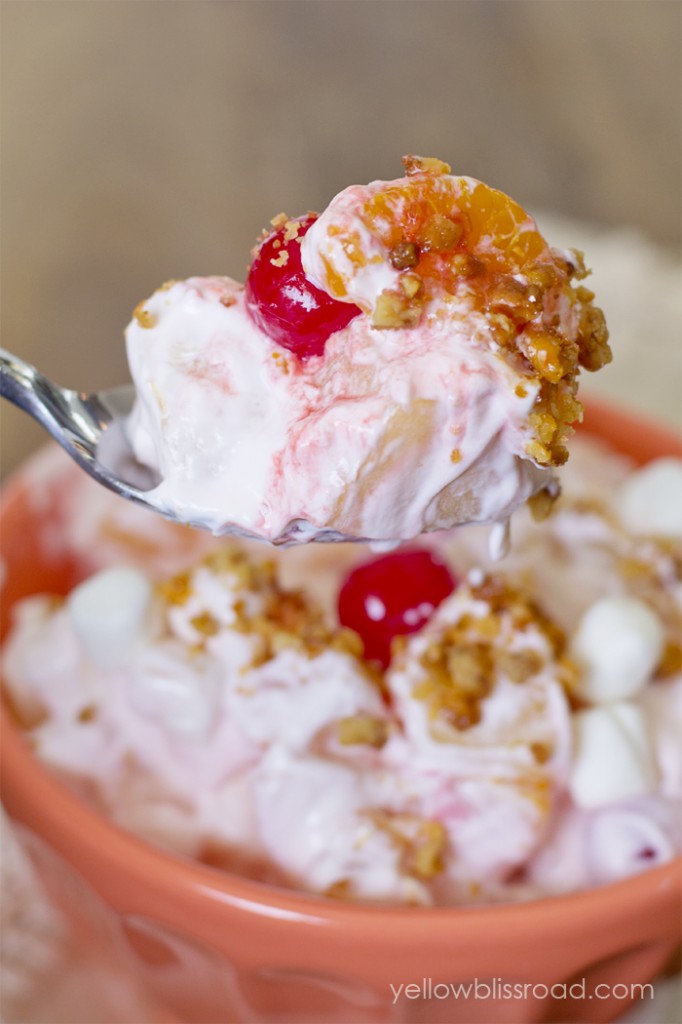 Canned pineapple, mandarin oranges, maraschino cherries and marshmallows in a creamy dressing of sour cream and cool whip. This salad is very similar to a traditional Ambrosia salad, except we don't use coconut and add walnuts for crunch.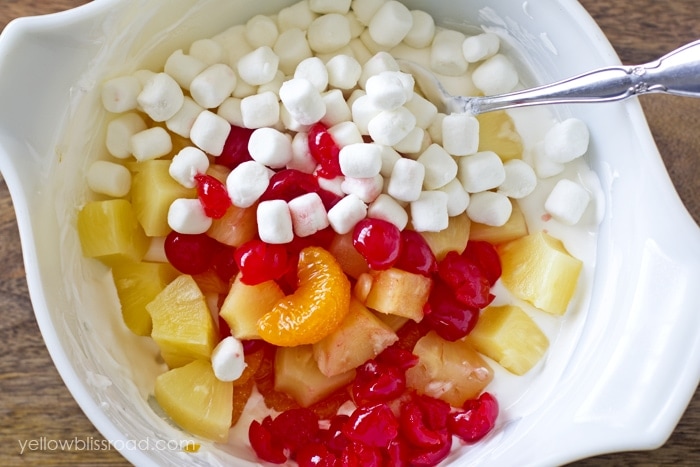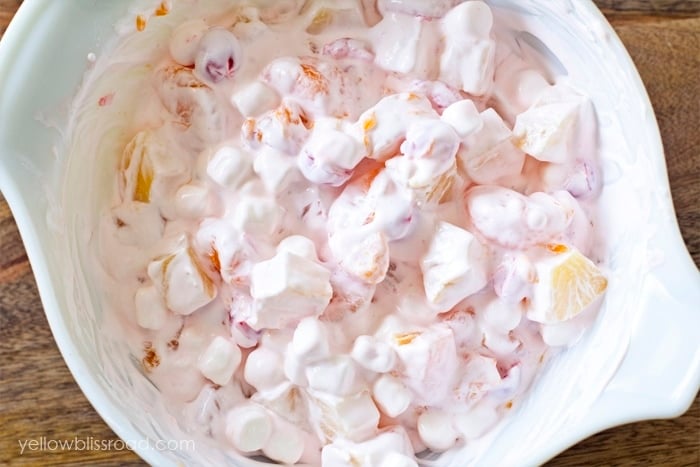 Doesn't it look yummy? It's the perfect dessert or side dish for your next summer picnic or BBQ gathering!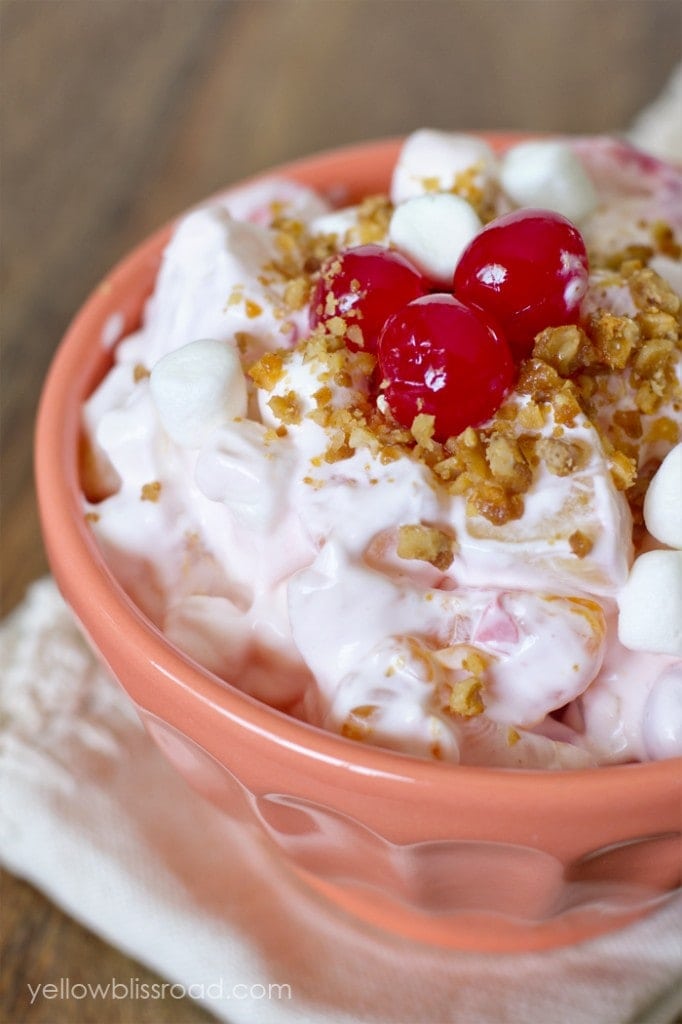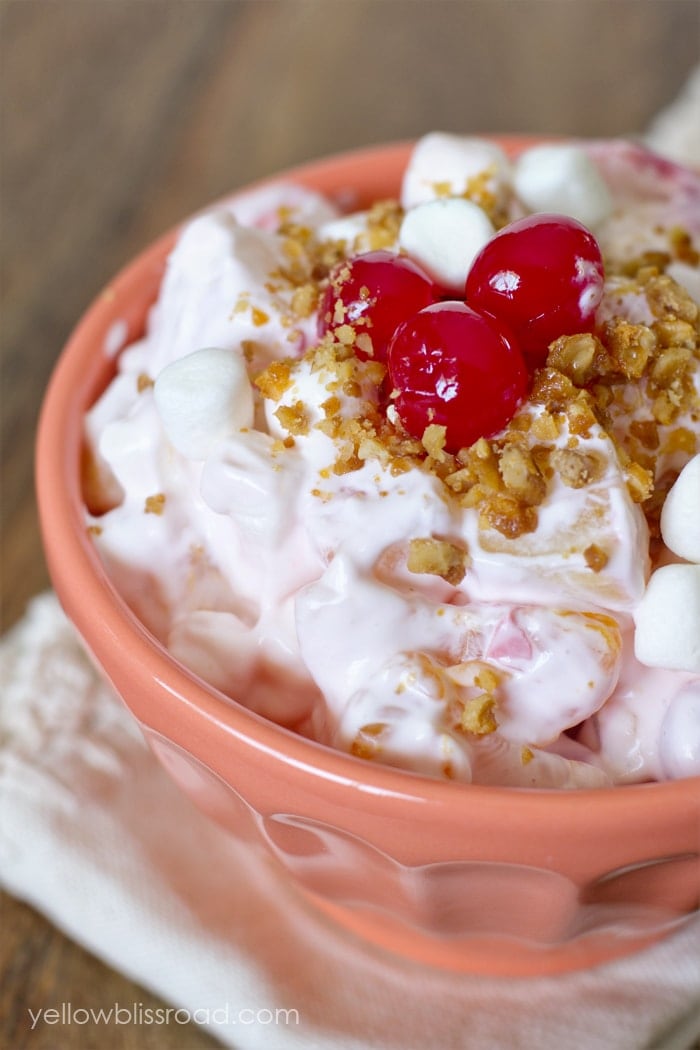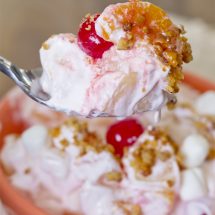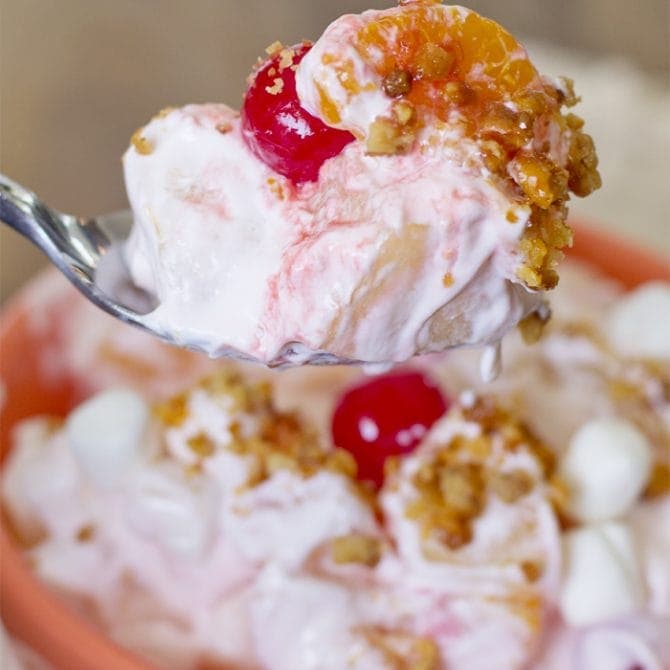 Ingredients
1 cup sour cream
1 cup defrosted cool whip
1 15 oz can mandarin oranges drained
1 15 oz can pineapple chunks drained
1 cup mini marshmallows
1 2 oz jar maraschino cherries drained and roughly chopped
1/4 cup chopped walnuts
Instructions
Mix sour cream and cool whip in a large bowl until creamy and smooth.

Add fruits, marshmallows and nuts and fold together until mixture is combined.
For all dessert recipes on the site, go here.
For a complete list of recipes, go here.