This refreshing fruit salad is perfect as a side dish or a dessert…and it has a surprise ingredient. Think you know what it is?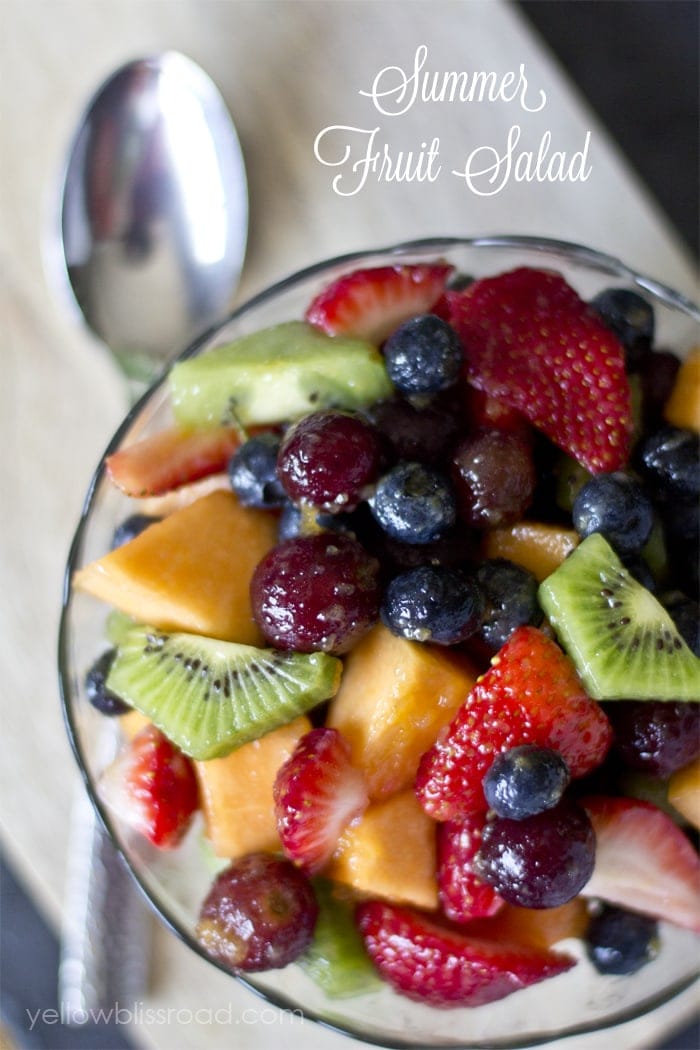 Today I'm celebrating summer with a bunch of my friends! We are each sharing some great ideas for summer decor and recipes. Be sure to check them out – there are links at the bottom of this post.
This summer fruit salad has fresh fruit and a secret ingredient – Vanilla Pudding Mix! The dry mix is sprinkled on top of the fruit and combines with the juices to create a delicious coating the covers each bite. Everyone loves it and is surprised when I tell them how to make it. I almost feel guilty because it's so easy!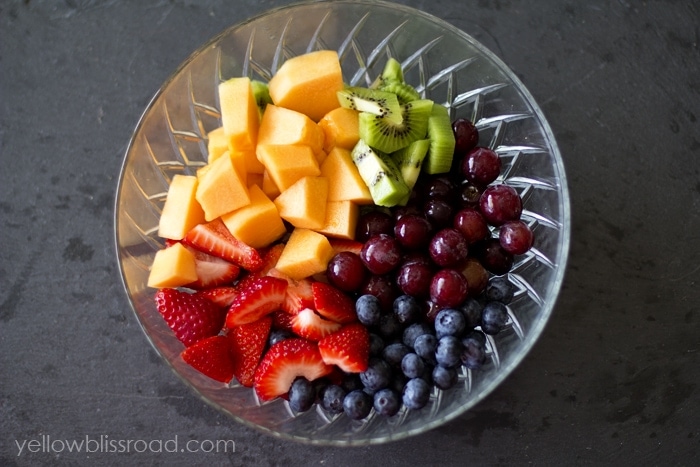 There is just something about fresh fruit that is so beautiful, isn't there?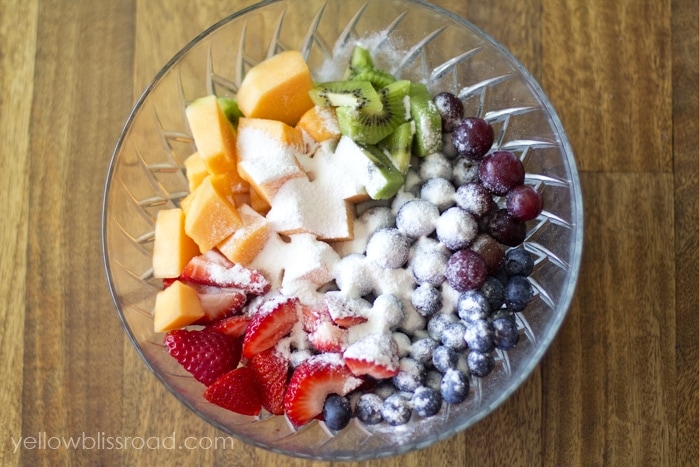 Summer Fruit Salad
Ingredients
5 cups fresh fruit, diced or chopped
2 Tbsp dry Vanilla Pudding Mix
Instructions
Place fruit in a medium sized bowl.
Sprinkle dry pudding mix on top and stir gently to coat each piece.
Refrigerate for at least two hours, or up to overnight.
For more delicious summer salads, be sure to check these out: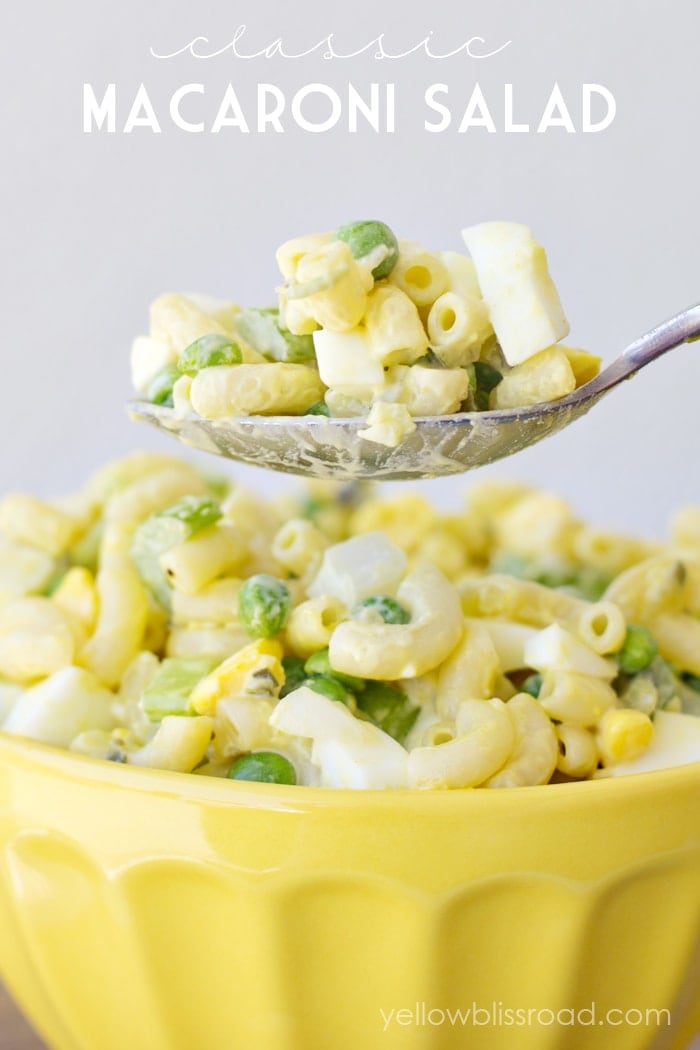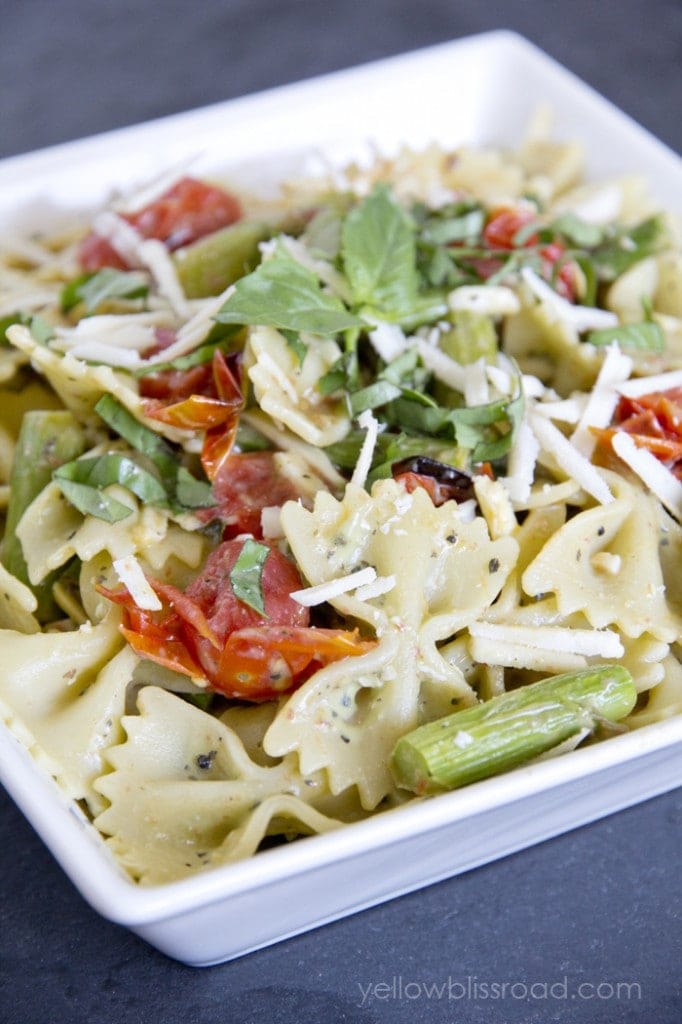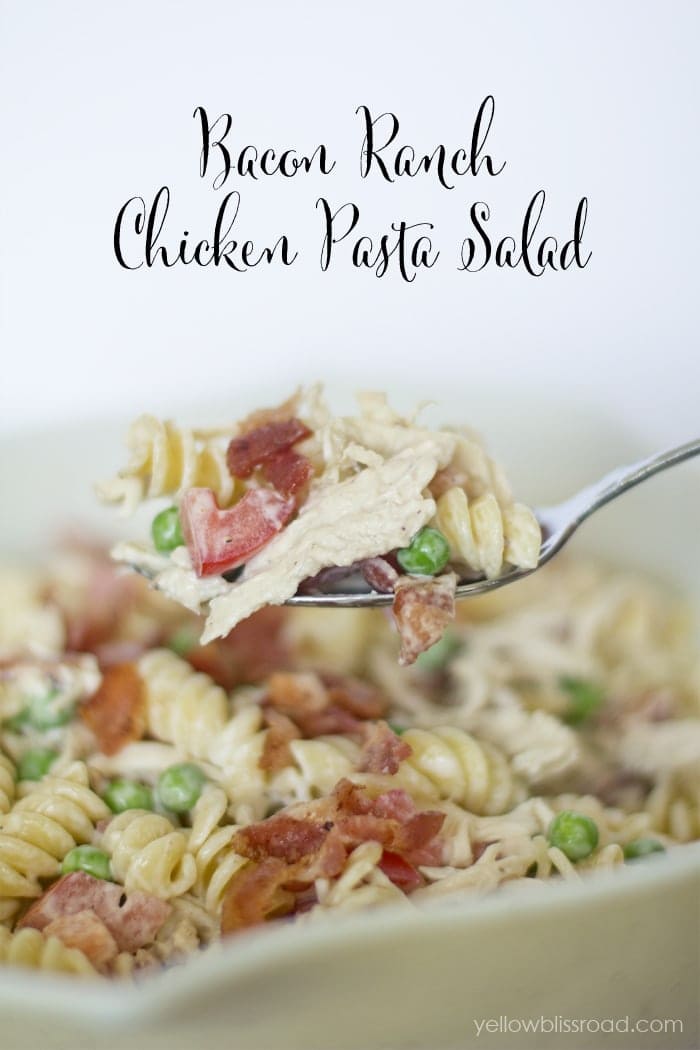 Bacon Ranch Chicken Pasta Salad
To see all of the salads and side dish recipes on the site, be sure to go HERE.
For a complete list of recipes, be sure to go HERE.